Manic Street Preachers, Brighton Dome review - solid gig occasionally explodes to another level
Manic Street Preachers, Brighton Dome review - solid gig occasionally explodes to another level
Politically literate Welsh pop-rockers still have fire in their bellies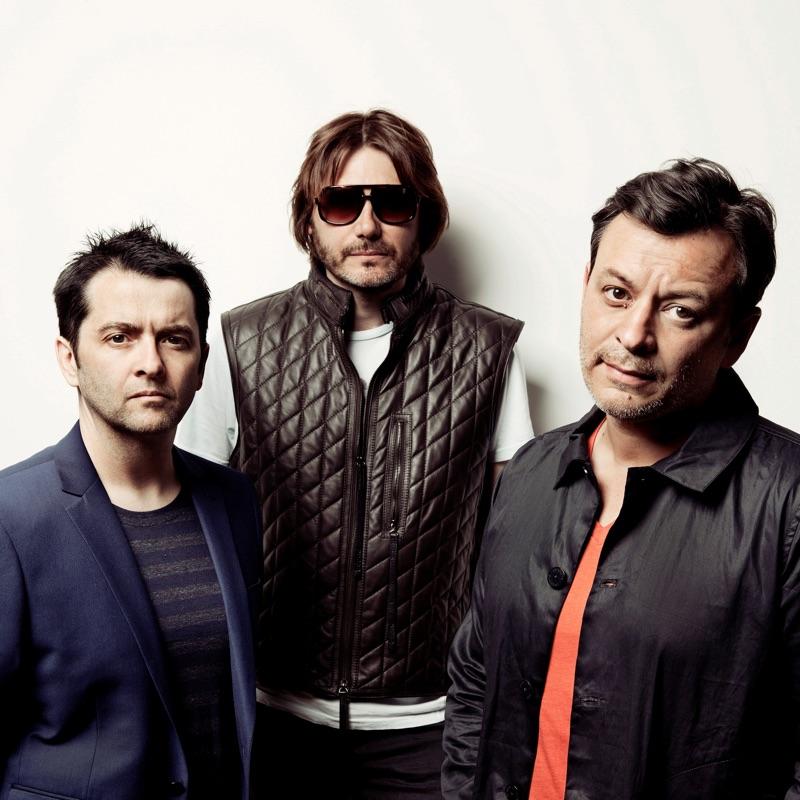 Sean Moore, Nicky Wire and James Dean Bradfield
There is a three song segment midway through Manic Street Preachers' set which suddenly ramps everything up. For this brief while, the performance and response in the sold-out, nigh-on-2000-capacity venue, elevates the concert from another decent gig on another tour in front of a devoted fanbase, to something more memorable and truly electric.
It also sums up the
Welsh
rock
stalwarts' unlikely fusion of socially aware poetics and cheesy rock which, at its best, can be exuberant and touching.
Having come onstage to what sounds like a looped house rejig of Frankie Goes To Hollywood's last proper hit, "Rage Hard", the three Manics, accompanied by touring guitarist Wayne Murray and keyboard-player Nick Nasmyth, open with reliable early hit "Motorcycle Emptiness". Their backdrop is the cover to new album The Ultra Vivid Lament, peppered with spotlights that flare regularly in red and white, rendering the band silhouettes. The second song, "Orwellian", a new one, demonstrates with rolling ease that they've not lost their knack for a catchy tune tied to a pithy lyric. My accomplice claims it is sounds like Duran Duran, "in a good way", and he has a point; "Ordinary World"-era.
While guitarist-frontman James Dean Bradfield and drummer Sean Moore are prosaically dressed in black, bassist Nicky Wire, ever-lanky, remains the visual focus point, clad in white trousers, black box jacket (later changed to a Clash-style stencil-motif affair) and, of course, shades. He grooves round constantly on his floor-bound feet, as if attempting one of those pre-Beatles early-Sixties dance crazes, manages a scissor kick during "Enola/Alone", and complains dryly about his 52-year-old knees.
It is, however, when they reach "If You Tolerate This Then Your Children Will Be Next" that things truly enliven. It's extraordinary that this raging, emotive, socialistic anthem was a No.1 hit and remains one of the Nineties' best, still able to sweep everyone in the Brighton Dome up. Partly because, of course, its lyrics are even more pertinent now than when it was released in 1998.
After it, the band leave the stage except for Bradfield who plays a solo acoustic version of "La Tristessa Durera (Scream to a Sigh)". Before it, he asks that, due to "wear and tear", can we "give him a hand on the high notes". We do. The rendition comes over raw, sparse, and lo-fi. It's impressive. Wire comes back on and calls him a "perfect meeting of Tom Jones and Stuart Adamson [of Big Country]", then they tear into a ripping version of Guns N' Roses' "Sweet Child O' Mine" that simply sets the place on fire.
At times like these, the Manic's capacity for going over the top holds firm - they simply get away with it through pure chutzpah - but at others, such as "Tsunami" or self-referential nostalgic newie "Still Snowing in Sapporo", they are unappealingly closer to Jim Steinman's Meatloaf bombast. Nevertheless, they rebuild from their mid-set peak, returning to their earliest incarnation on numbers such as "Slash'n'Burn" and "Spectators of Suicide" which to my ears, back in the day, sounded like punk rock played by Eighties hair metallers. They still do!
The crowd, although given to occasional singalongs (notably on "You Stole the Sun From my Heart") is rather staid, most of them there to watch rather than actively participate. This always somewhat dampens a gig. Some bands are trans-generational, but most here were probably over 20 when the group had their first success as the Nineties began. This is possibly reflected in Wire's proclamation near the end that we are going to "push through" the last two songs.
Happily those songs boost the energy levels back up, with 1991's shouty "You Love Us", followed by another of Manic Street Preachers' stadium roof-lifters with lyrical heft and heart, "A Design For life", which closes the show on a suitably effusive high.
Below: Watch the video for "Orwellian" by Manic Street Preachers