Album: Ed Sheeran - = |

reviews, news & interviews
Album: Ed Sheeran - =
Album: Ed Sheeran - =
The diary of an ordinary pop star, aged 30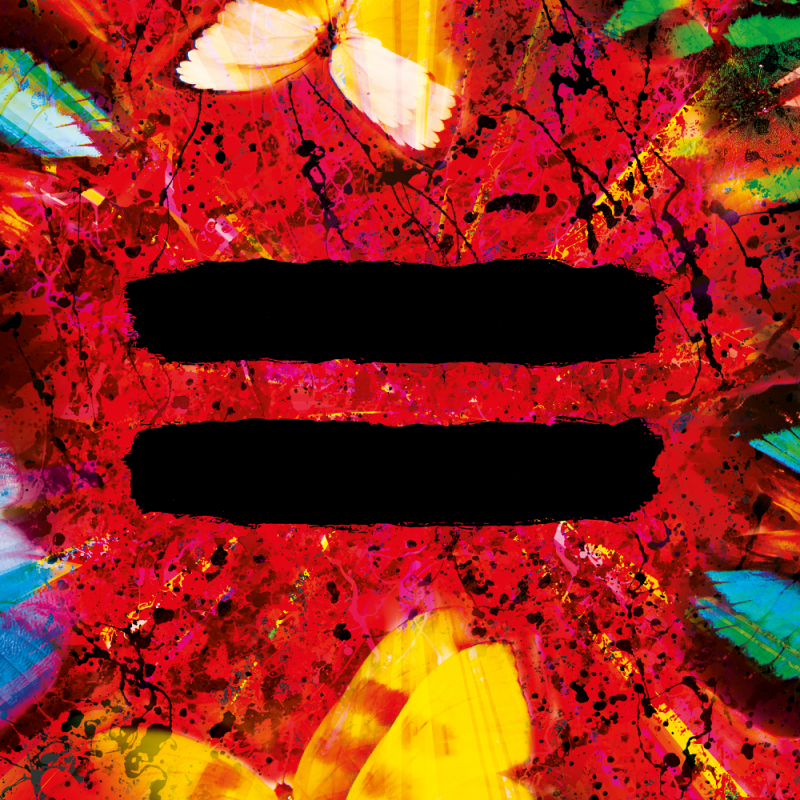 It's hard to navigate the gap between Ed Sheeran's ordinary songs and the rarefied air of his career's stellar orbit, which he now breathes with Adele and Chris Martin - the rump aristos of a once ruling rock culture.
The image of him as a modern troubadour alone with his guitar at Wembley Stadium in 2015 symbolises both his admirable personal achievement, and something vacant at singer-songwriting's pop summit. This fourth solo album arrives in the wake of wedding his childhood friend Cherry Seaborn in 2019, and her having their child the next year, events which understandably dominate
=
.
These songs offer prosaic authenticity. Sheeran is more like Adele in his diaristic lyrics than platitudinous Coldplay, but there's no poetry, no transcendent realisation. Instead, facts signify truth. On "First Times", we are taken inside those Wembley nights, where "I thought it'd feel different/...80,000 people singing with me", right into the backstage area as Sheeran clears it to share the moment with Seaborn. Remembering "the first drink" with her, he names it. Marriage proposal dialogue, too, is recounted ("I just said, 'Please...'"). The squeak of acoustic guitar strings and gasping exhales signal sensitivity, as surely as "Bad Habits"' clubland keys equal a pop banger.
Opener "Tides" shows the extent and limit of these pop star confessions. "I have grown up, I am a father now," he baldly declares. And yet he's distracted by his job's corporate demands: "Too busy trying to chase the high and get the numbers up." Anxiety then shockingly leads to "the same dream every night / A bullet through my brain the moment that I close my eyes." The responsibilities of pop as a business finally crash headlong into fame as an existential crisis: "I have people that depend on me to sort them out/I sometimes fantasise about disappearing without a trace." "Love In Slow Motion" later similarly slows "the rat race I'm running", explaining the last few missing years.
Right at the end, as synths flutter and glide to cruising speed on "Be Right Now", Sheeran perceives something worth sharing, when "the shadows cling to the ceiling, and fracture the light / That lands in our eyes". "Visiting Hours", too, a tribute to an exemplary, late relative, deals with feelings strong and true enough to touch a chord for many who've lost similar beloveds.
The simple, inoffensive earnestness elsewhere is perhaps of a piece with the vital idealistic stands being taken by 30-year-old Sheeran's generation and, especially, those coming after. He is a decent, rooted Suffolk man, who isn't to blame for his outsized success. But there's no exceptional music here, no gleam of stardust to lift us. Just a levelling down, an ordinariness, a sufficiency. It's Middle England gone global. Mustn't grumble.
Pop as a business crashes headlong into fame as an existential crisis
rating
Explore topics
Share this article