Final Account: Storyville, BBC Four review - confessions of the last survivors of the Nazi era |

reviews, news & interviews
Final Account: Storyville, BBC Four review - confessions of the last survivors of the Nazi era
Final Account: Storyville, BBC Four review - confessions of the last survivors of the Nazi era
Luke Holland's final documentary is a searing examination of Hitler's Germany
Wednesday, 26 January 2022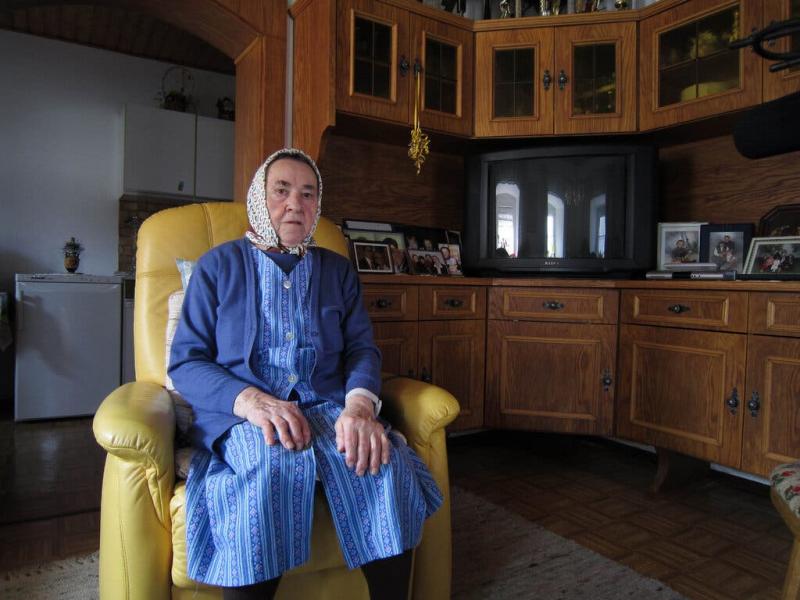 Bearing witness: Margarete Schwarz recalling her years as a nanny for an SS family
Do we need another documentary about Nazi Germany? Yes, when it is as cogent and subtle as Luke Holland's Final Account. Made over eight years while the veteran film-maker was battling with the cancer that killed him in 2020, it's a tapestry of interviews with the ageing generation who lived under Hitler, a last chance to put them on camera.
Holland, whose maternal grandparents died in the Holocaust, is intent on showing us ordinary folk, functionaries not monsters. These are regular people once enchanted by Nazism, now living in comfortable retirement in cosy houses or salubrious nursing homes. One sings a charming children's song about sharpening the knife to put in a Jewish belly and recalls how bells rang throughout Germany when Hitler came to power.
The director interviewed around 300 people during his long quest to understand what happened. He whittled their number down in the edit suite and those we meet on screen are compelling.There are no expert historians guiding us through, just German and Austrian citizens remembering their heyday. Final Account follows a chronological thread, from the Kristallnacht pogrom in '38 that saw Jewish synagogues, homes and business destroyed. It touches on the psychiatric hospitals which became killing centres for 100,000 disabled Germans, a precursor to the gas chambers in the camps.
One interviewee remembers seeing the disabled being brought to the hospital in buses with painted windows. They knew from the smell of the smoke what was happening to them. Industries used slave labour prisoners from the camps – mining, chemical works, submarine construction. The staff from nearby camps enriched the local economy with their need for food, lodgings and entertainment. Good times. Holland doesn't dwell on the horrors inside the camps themselves but near the finale we see colour photos of prisoners' emaciated and frozen corpses on the snowy train tracks, photographed by the Allies toward the end of the war.
The interviewees were mostly filmed at home surrounded by photos on the wall of family members, Madonnas and memorabilia. Looking through an old album full of pictures of smiling little girls, Margarete Schwarz remembers her job as a nanny for an SS family. She was 14 when she started and looked after them for six years while both parents worked full time in Melk camp. She smiles to show off her gleaming teeth – one of her job perks was getting them fixed by prisoner-dentists in the camp.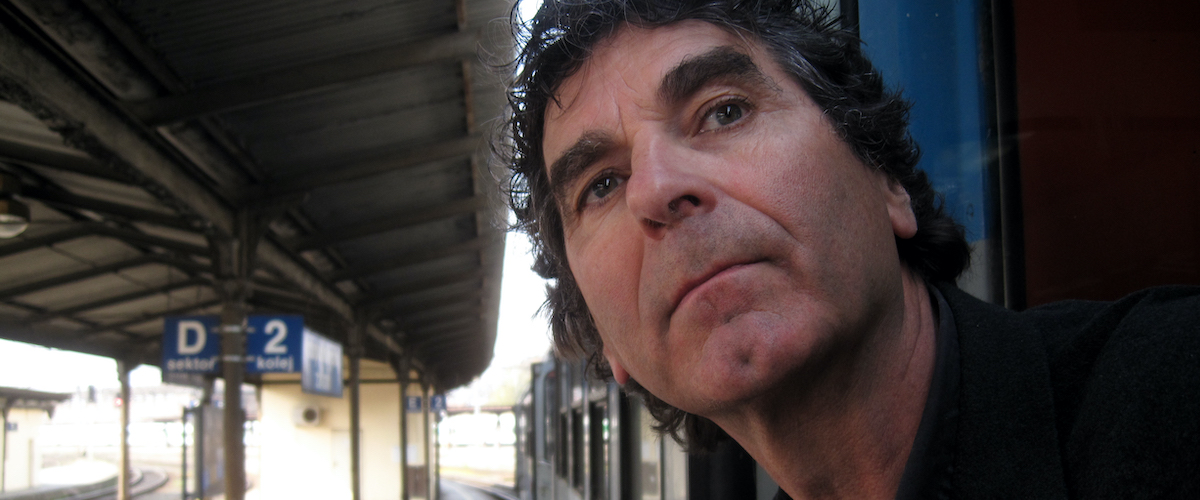 It is fascinating to watch the fleeting changes in expression in each interviewee's face as they speak; we can see them cautiously gauging the Holland's reaction to their admissions. These former SS officers and camp book-keepers, neighbours and farmers, choose their words so very carefully. They try to rationalise their behaviour, deny knowledge, and justify their accounts of standing by or indirectly aiding the murder of millions.
We never see Holland (pictured above) on screen and although we hear his voice asking questions, there's no authorial voice-over, just carefully deployed informative captions. But the director's presence is so strong I found myself looking closely at his subjects' eyes to see if I could spot Holland's face reflected in their pupils. He was not only a great investigator, tracking down so many diverse witnesses and perpetrators so late in the day, but a great interrogator. He teases out complex, multi-layered answers and edits them all into an elegant, un-showy narrative.
Archive is never used just as wallpaper to cover cuts, simply set up an interviewee or to shock the tired viewer into attention. Masterfully researched by one of the great archive producers, Declan Smith, the footage eschews the overfamiliar atrocities and is subtly deployed.There are scenes of young German boys and girls who joined the Hitler Jugend and Bund Deutscher Mädel for fun, camaraderie, fitness. Images of happy girls picnicking at youth camps, athletic boys diving joyously into a pool are cut close to an elderly interviewee describing how as a nine-year-old, he was ordered to form a human barrier outside a Jewish shop to prevent customers going in. He became curious about what was going on inside. He remembers being told that "you can tell a Jew by their stench". Growing up in a village of 170 people with no Jews and no electricity, the locals were thrilled when a mobile cinema came to town to show them anti-Semitic propaganda films.
There's one sequence that awkwardly breaks the direct interview style but to powerful effect. Filmed in 2011 at the villa in Wannsee where the Final Solution was planned, former SS officer Hans Werk confronts young Germans, who have been dabbling in neo-fascist politics. He wants them to know the true horror of Nazism. The youths dislike Werk for being ashamed of Germany, one shouts: "Why are you such a coward? You should be afraid of being stabbed by an Albanian refugee on public transport!" Werk retaliates, accusing the youths of cowardice because they insisted their faces were blurred for the camera to disguise their identity.
Not all of the SS officers who agreed to talk to Holland are as repentant as Werk. One man, proud of his medal collection, denies outright that six million were killed; he will never accept the verdicts at Nuremberg because it wasn't a German court. The director lets his words hang in the air to haunt us. Final Account is a masterpiece that puts Luke Holland in the same league as the great documentarian of the Holocaust's aftermath, Marcel Ophüls. It's unmissable.
These former SS officers and camp book-keepers, neighbours and farmers, choose their words so very carefully
rating
Explore topics
Share this article