Mingus Dynasty, Ronnie Scott's review - official keepers of the flame at the temple of jazz |

reviews, news & interviews
Mingus Dynasty, Ronnie Scott's review - official keepers of the flame at the temple of jazz
Mingus Dynasty, Ronnie Scott's review - official keepers of the flame at the temple of jazz
Honouring a genius composer in his centenary year
Wayne Escoffery of Mingus Dynasty
Very good things have come to pass as a result the Mingus Centennial in April this year. A light has been shone not just on the jazz bassist and bandleader's uniquely defiant spirit, but also on the astonishing extent of his emotional range and depth as a composer.
The anniversary has, in essence, given an excuse for a re-evaluation of an indispensable and unique figure in 20th century music.
There have been great one-off projects this year, such as the "Celebrating Mingus 100" concert at the Philharmonie in Berlin, mainly based on that fully-formed masterpiece, Mingus Ah Um from 1959; a recording of that concert has itself already been released by ACT as a much-praised album. And there has been recognition for the work of bassist/educator/luminary Ed Babar, whose Blues and Roots Ensemble transforms Mingus's legacy into educational projects to help school-age children develop creativity and self-expression.
This burst of activity has also served as a reminder of the tireless and consistent work of his widow Sue Graham Mingus to keep the flame alive, right from organising the bassist's funeral by the Ganges (poetically caught in Joni Mitchell's liner note for her Mingus album) to instigating the bands Mingus Dynasty in 1979, and the Mingus Big Band in 1991. The Big Band's Monday residencies have become a cornerstone of the New York scene. It seems only right that she has recently been awarded a 2023 NEA Jazz Masters Fellowship.
The smaller of the bands which she instigated, the seven-piece Mingus Dynasty, led by Moscow-born bassist Boris Kozlov, has a three-night residency at Ronnie Scott's this week, which also happens to mark the fiftieth anniversary of another residency, that of Mingus's quintet. Those concerts were recently released by Resonance as The Lost Album from Ronnie Scott's.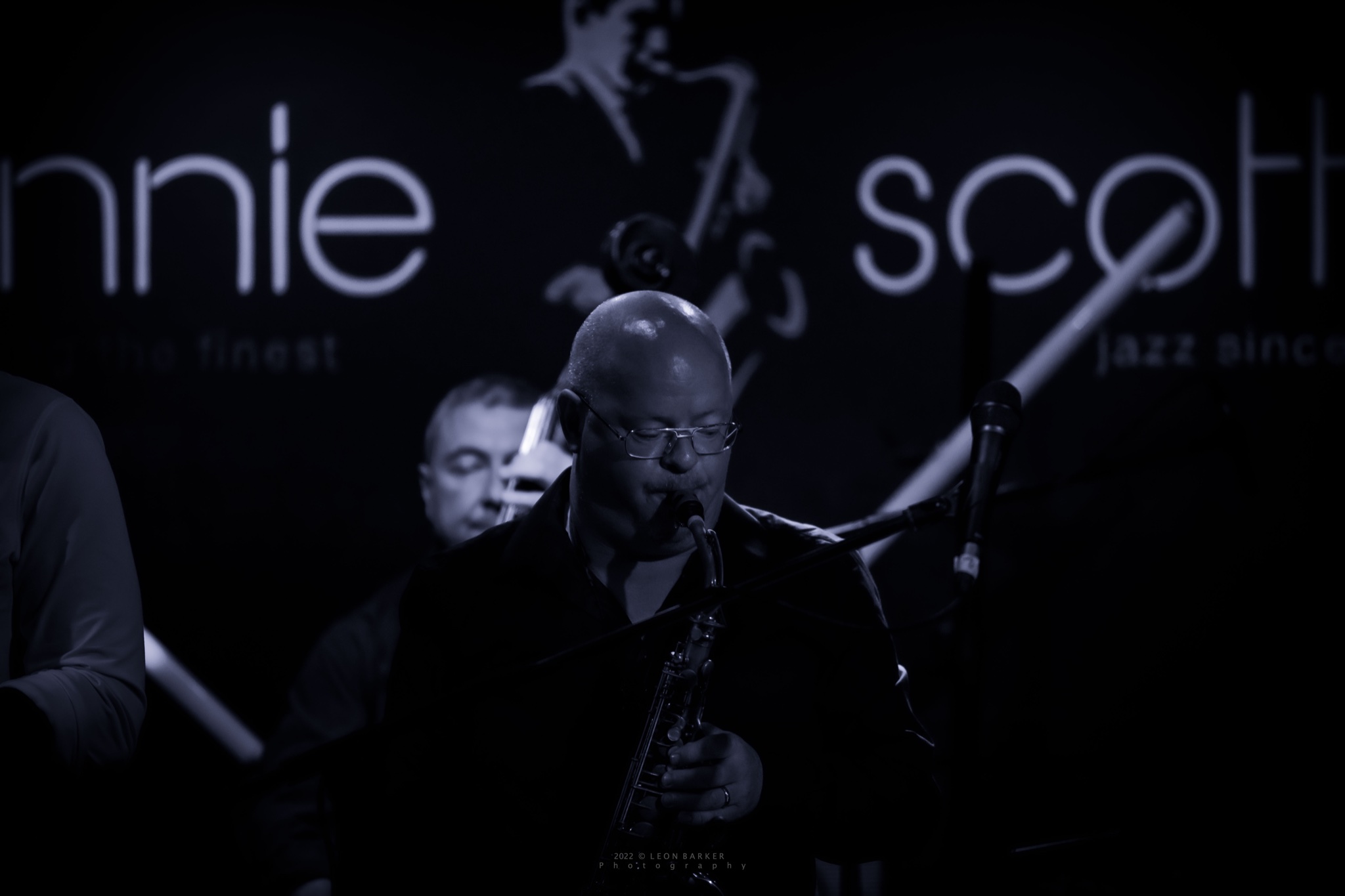 The highlight of the Wednesday early evening set was "Sue's Changes", the title a reference to the magazine which Sue Graham Mingus ran. The whole band achieved remarkable feats of accelerating and decelerating the pulse, like holding for dear life onto a horse with a mind of its own. It was brilliantly done. This extended piece is like a concerto with major features for the pianist and tenor saxophonist. The comparison with a recently released 1975 recording of the piece from Bremen is fascinating: Dave Kikoski was channelling the great Don Pullen in his extended solo (and also Rachmaninov and Medtner – and closing the fallboard of the piano) whereas Wayne Escoffery's solo revealed a super-strong musical personality, but one which is very different, far more patterned and structured when compared with the utter wildness of George Adams in the 70s.
Escoffery had another great moment as he read out Mingus's incredibly detailed instructions, preserved in the Mingus archive at the Library of Congress as to how to play the closing number of the set, "Three or Four Shades of Blue".
This was a very strong band indeed. I loved the way drummer Adam Cruz provided urgency and push to "Free Cell Block F 'Tis Nazi USA". The fluency and rapidity of trumpeter Alex Sipiagin's soloing in "The I of Hurricane Sue" was remarkable. Michael Buckley (photo above by Leon Barker) kept on providing energetic and characterful solos on alto sax and flute. And Kozlov himself made the moments when he stepped forward (metaphorically) as soloist count, notably on "Three or Four Shades of Blue". One of the players originally booked for these dates, trombonist Conrad Herwig, was unable to travel and his place was superbly taken by one of the most versatile trombonists on our scene, Mark Nightingale.
Mingus's legacy is in very good hands indeed.