Album: Sissoko Ségal Parisien Peirani - Les Égarés |

reviews, news & interviews
Album: Sissoko Ségal Parisien Peirani - Les Égarés
Album: Sissoko Ségal Parisien Peirani - Les Égarés
Delicate musical conversations hit the spot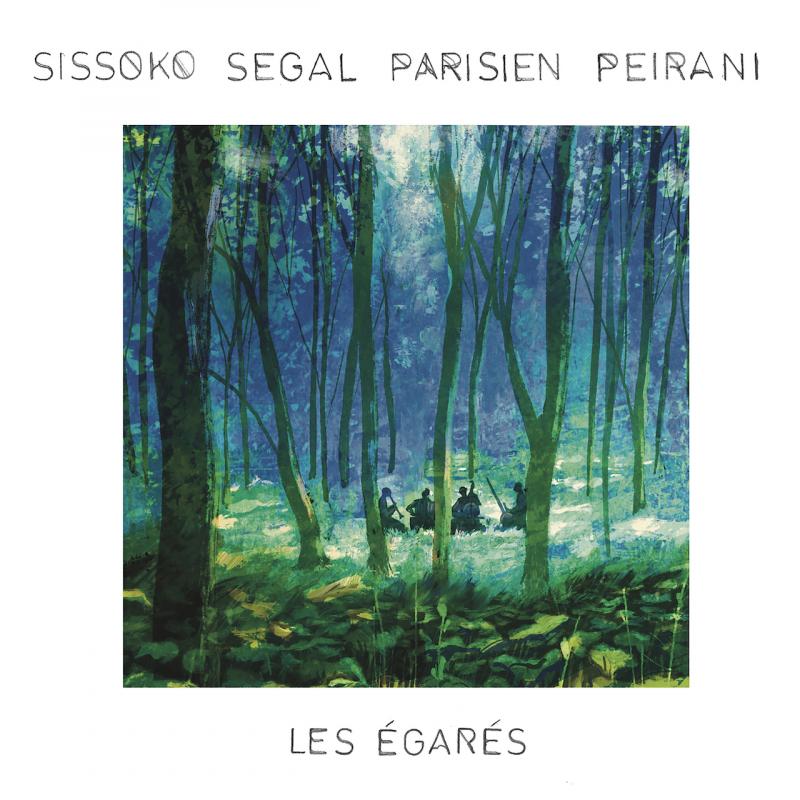 Sissoko Ségal Parisien Peirani
This is an enchanting album which brings together four outstanding musicians, brilliant in their own right, but also adept at the kind of collaboration in which the whole is greater than the sum of the parts.
The distinguished cellist Vincent Ségal – with roots as varied as can be imagined – has known how to bring out the excellent musicianship of the Malian kora-player Ballaké Sissoko, in a series of beautiful albums for the adventurous French label No Format, which has once again brought the two perfectly matched players together. They are joined by accordionist Vincent Peirani and saxophonist Émile Parisien, both much-admired jazz players who take delight in a fluid kind of boundary-breaking that never feels forced.
The joy the quartet (pictured below) derives from coming together is palpable. Each track features a conversation that showcases individual talent, and exploits the differences as well as the similarities in tone, phrasing and emotion. With the gentle cascade of notes that pour from the kora, an instrument that summons serenity like no other, there is no option but to favour intimacy, modesty and attunement. The way in which each of the four men listens to the others, and responds is remarkable. It's almost as if they were making love to each other musically – or dancing.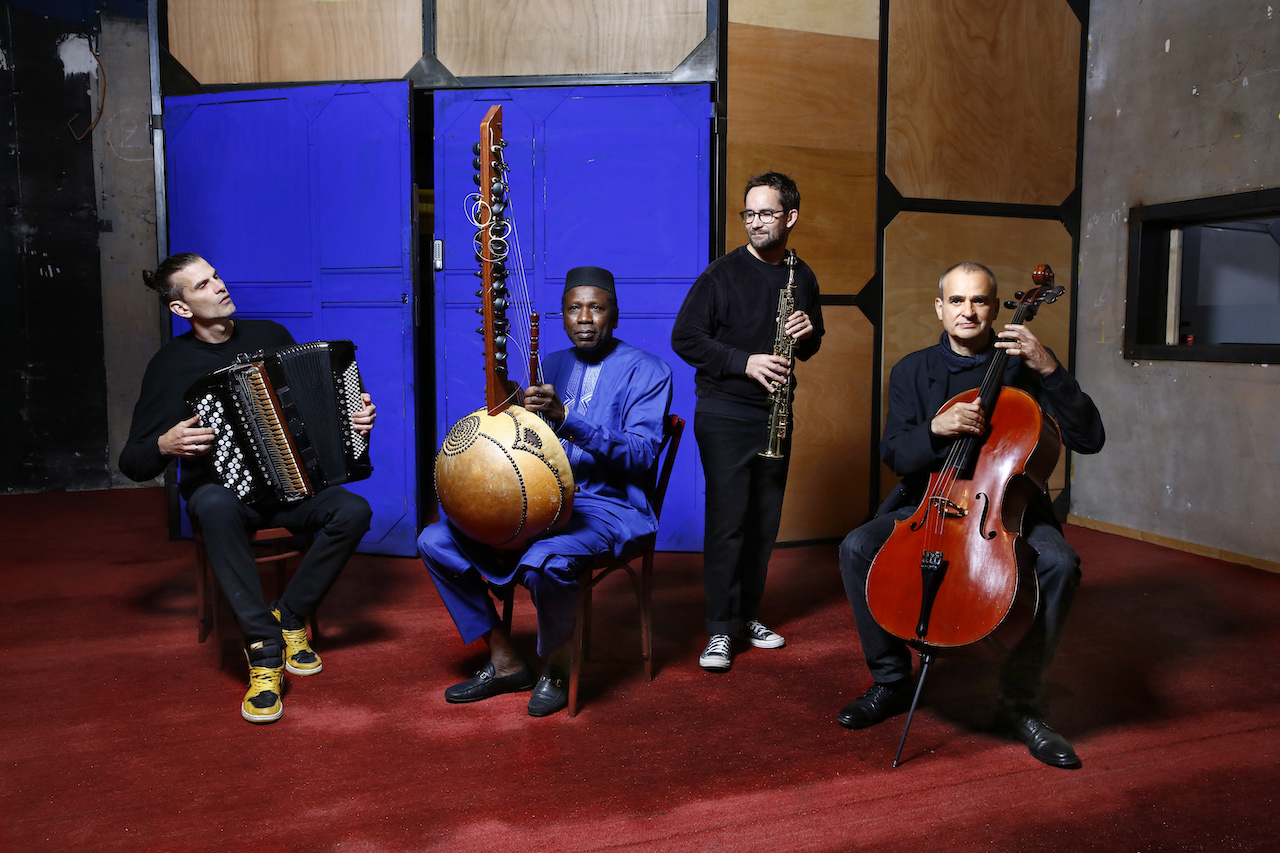 The delicacy of Peirani's accordeon is bewitching, far from the clichés of French musette, and yet faithful to the instrument's tonal character. In the first section of "Izao", accordeon and kora dialogue with the utmost sensitivity, transforming the contrasts into a delicate complicity. Parisien – with a cool and breathy tone – weaves beautiful melodies, mostly on a soprano sax that comes close to sounding like a flute. On "Orient Express", Ségal who's familiar with the Istanbul and Smyrna lyra players who graced the classic recordings of Rosa Eskenazi and Rita Abadzi, draws subtles microtones out of his cello, expressing a melancholy that's both joyful and sad.
Although each of the four musicians is a star, there's none of the brio that one might expect from a supergroup. And yet, this is, in every way, an album that resounds with instrumentalists at the top of their game, distinguishing themselves through fine and articulate attunement, and a shared pleasure that is a wonder to behold. The album's title track "Les égarés" refers to those who have lost their way. That loss isn't, however, a lack of direction, but a refusal to walk the well-worn path of cliché and a delight in being open at every moment to new horizons.
This is an album that resounds with instrumentalists at the top of their game
rating
Explore topics
Share this article