Album: Girlschool - WTFortyfive? |

reviews, news & interviews
Album: Girlschool - WTFortyfive?
Album: Girlschool - WTFortyfive?
The indefatigable all-woman metal outfit bring uncomplicated heavy rock partying
Wednesday, 02 August 2023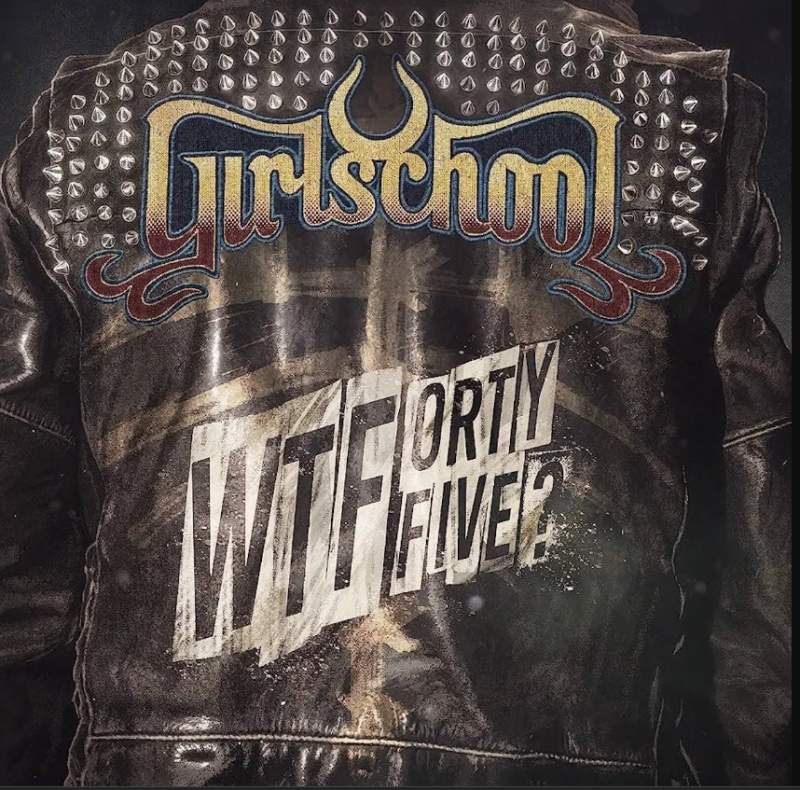 Still going hell for leather
Despite contemporary cultural zeitgeist fair zingin' with reappreciation of under-celebrated female artists of previous eras, Girlschool haven't been much shouted about.
This is partly because they're a metal band. The music media ignores most metal. But it's also likely because Girlschool have never had much interest in actively espousing doctrinaire feminism, despite their whole career being a feminist statement. They're generally more interested, as on their new album, in kicking up a rock'n'roll good time.
The band, led by unstoppable frontwoman Kim McAuliffe, have been around the block a billion times, everygirl London rockers surviving great chunks of their existence as a reliable heavy rock live draw. They've collaborated along with way with everyone from Toyah to Tygers of Pan Tang to their longterm pals Motörhead (with whom they achieved their best-known success on 1981's iconic St Valentine's Day Massacre EP), and stylistically dipped into everything from raw punk to polished US FM radio pop-rock.
WTFortyfive? is their 14th album (13th, if you don't include their 30th anniversary re-recording of their biggest album, 1981's Hit and Run). It's not as gritty as this writer would have liked, showcasing, instead, a sound somewhere between Saxon and Whitesnake, but with a heavy dose of stompy glam (think also Alice Cooper, Twisted Sister or Quiet Riot doing "Cum on Feel the Noise").
Moments when they "get serious" are to be avoided at all costs. The COVID-themed "Invisible Killer" and attempted social commentary of "It's a Mess" are excruciating ("The human race is a mess/Psychologically weak and falling apart/What's next is anyone's guess/Try and press the rewind, right back to the start"). But, those aside, listeners who enjoy affable afternoons at Download Festival (and similar) may find a welcome.
The regret-free hedonist chugger "It Is What It Is", headbangin' good time "Are You Ready?" (featuring US fret-wrangler Joe Stump), terrace-chanted fan-appreciation anthem "Barmy Army", closing party time assault on Motörhead's "Born to Raise Hell" (featuring Motörhead's Phil Campbell, Saxon's Biff Byford and Guns N' Roses' Duff McKagan), and a couple more, all offer uncomplicated, sometimes cheesy, always committed, old-fashioned beer'n'bar jollies.
Below: watch the video for "It Is What It Is" by Girlschool
The new album features a heavy dose of stompy glam
rating
Share this article