Nick Pritchard, Ian Tindale, Edinburgh International Festival 2023 review - a partnership in which to lose yourself |

reviews, news & interviews
Nick Pritchard, Ian Tindale, Edinburgh International Festival 2023 review - a partnership in which to lose yourself
Nick Pritchard, Ian Tindale, Edinburgh International Festival 2023 review - a partnership in which to lose yourself
A heart-meltingly beautiful tenor and piano team in a sadly undersold Queen's Hall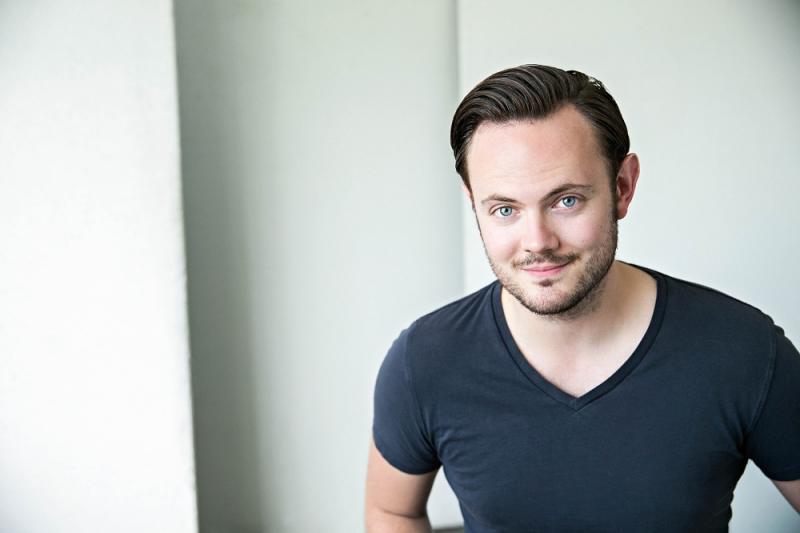 Nick Pritchard: a gorgeous sweetness
Several years ago I got chatting to a young tenor who was training at the Royal Northern College of Music. He was enjoying his studies, but complained that, as a British tenor, he got offered a lot of Britten and Handel but not an awful lot else.
There was Britten aplenty in this recital from Nick Pritchard, another young British tenor, but it was a shrewd move for him to begin his recital with French language repertoire because it showed up a side of his voice that I found as surprising as it was lovely.
Put simply, there's a gorgeous sweetness to Pritchard's voice that knocked me for six. The way he sang Fauré's "L'Horizon chimérique" was honeyed, lyrical, and heart-meltingly lovely in a way that I just wasn't expecting. This was a voice you'd more readily associate with the Romanticism of Massenet than the edginess of Britten, and his phrasing was so idiomatic as to be entirely convincing, conveying the overbrimming excitement of the poetic text without ever pushing the voice. He was pretty much perfect for the suggested half-feeling of Fauré, and perhaps even more so for his selection of Poulenc songs associated with the period of the Second World War, all sung with the hint of a wry smile and a wink of irony, even while depicting the horrors that could befall either the individual soldier or the French nation in general.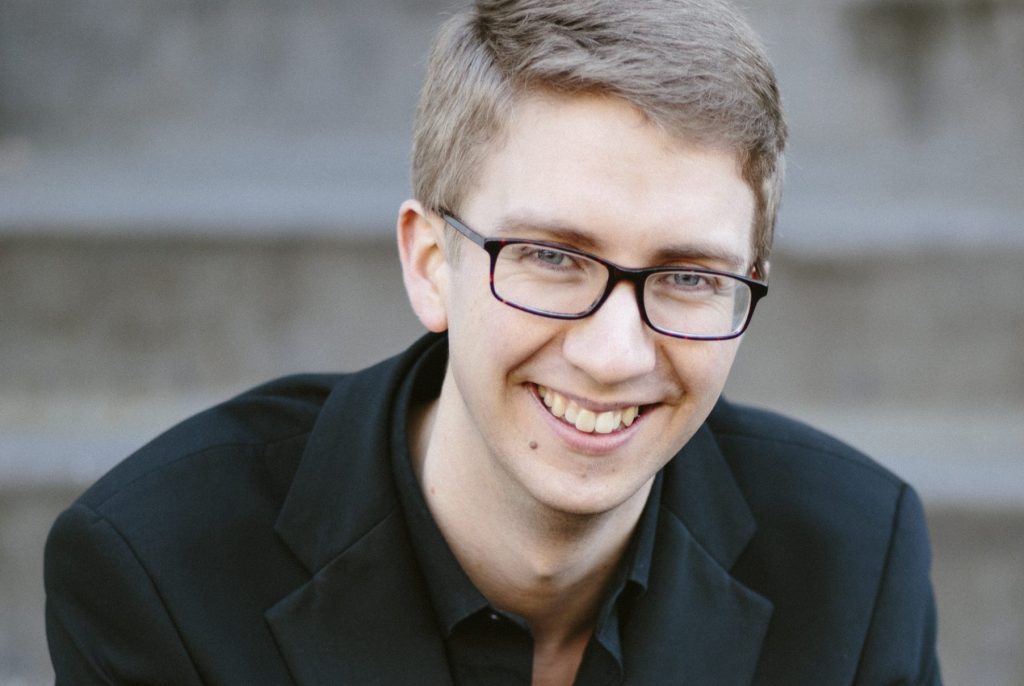 Pritchard also shows an opera-singer's ability to act the emotions and narrative of each song, something that he deployed to great effect in Britten's Winter Words. One of Britten's greatest achievements in song, Pritchard shaped each song into a miniature monodrama, and could tell the story with something as simple as a gentle sigh or smile in "The Choirmaster's Burial". In all of this he was brilliantly supported by Ian Tindale at the keyboard (pictured above by Ruth Atkinson), who treated the piano line of "At Day-Close in November" like the abstraction of a cubist painting, and between them they made "Midnight on the Great Western" sound like a mix between a jaunty travelogue and an encroaching nightmare.
They treated the Britten folksongs that made up the rest of the recital with every bit as much seriousness. Three of Britten's French folksongs were sung with limpid longing, with an especially expressive piano line in "Il est quelqu'un sur terre", and the British songs all had narrative urgency combined with commanding musicality, be it in the light-hearted love of "Sally in our Alley" or the bittersweet regret of "The Last Rose of Summer". They even managed to combine religious devotion with quivering eroticism in the first of Britten's Canticles, My Beloved is Mine.
This has been the standout concert of the Queen's Hall series so far, for me. The only sad thing is that it was also the most poorly attended, presumably because Pritchard is, so far, less well known. That's bound to change, though: this is an audience that is keen to share its recommendations, and if he returns then I predict a sold-out hall. This was a voice and piano partnership in which to lose yourself, one capable of transporting an audience to places far away. In short, wonderful.
This has been the standout concert of the Queen's Hall series so far, for me
rating
Explore topics
Share this article