Susanna, Royal Opera/London Handel Festival review - fitful shinings |

reviews, news & interviews
Susanna, Royal Opera/London Handel Festival review - fitful shinings
Susanna, Royal Opera/London Handel Festival review - fitful shinings
UnHandelian star quality from Masabane Cecilia Rangwanasha saves this endurance test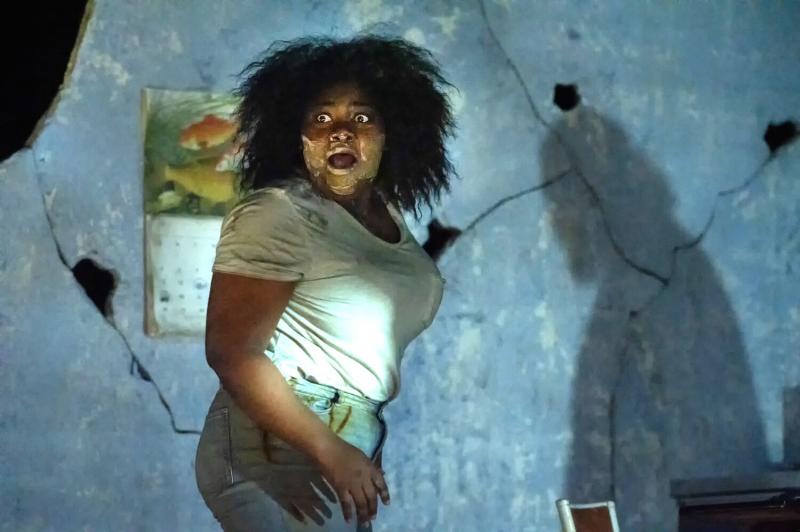 Rangwanasha: luminous vocal colours
That virtue can be fascinating and prayers to a just God dramatic have been proved in riveting productions of two late Handel oratorios, Theodora and Jephtha.
Whether
Susanna
can ever be reclaimed for the stage as powerfully seems unlikely, but this showcase for the
Royal Opera
's Jette Parker Young Artists Programme may just have bungled it. Simple goodness surely needs a lighter touch than conductor Patrick Milne gave it through some numbing quarters of an hour early on, and director Isabel Kettle's heavy, often leaden, contemporary fishing community setting added nothing to the essence. Chaste Susanna's trial at the hands of two accusatory lechers who've watched her bathing and want her might resonate in the current era, but that aspect went for little.
The sounds were mostly what made it worthwhile: clean strings of the London Handel Orchestra resonating in an ideal performance space, most of the voices likewise. The Linbury has a habit of amplifying, even enriching tone colour, so it's difficult to guess how these singers might fare in bigger surroundings. But chances are that South African soprano Masabane Cecilia Rangwanasha could be a leading Verdi and Strauss interpreter. Thrilling lower and upper registers seem well anchored to the core; her expressive face adds to the commitment. Coloratura won't be her sphere – Susanna only gets one florid aria, rejoicing towards the end, which wasn't idiomatic, though exciting in the da capo section – but in terms of truthful, centred delivery of goodness and sorrow, she makes an impressive impact.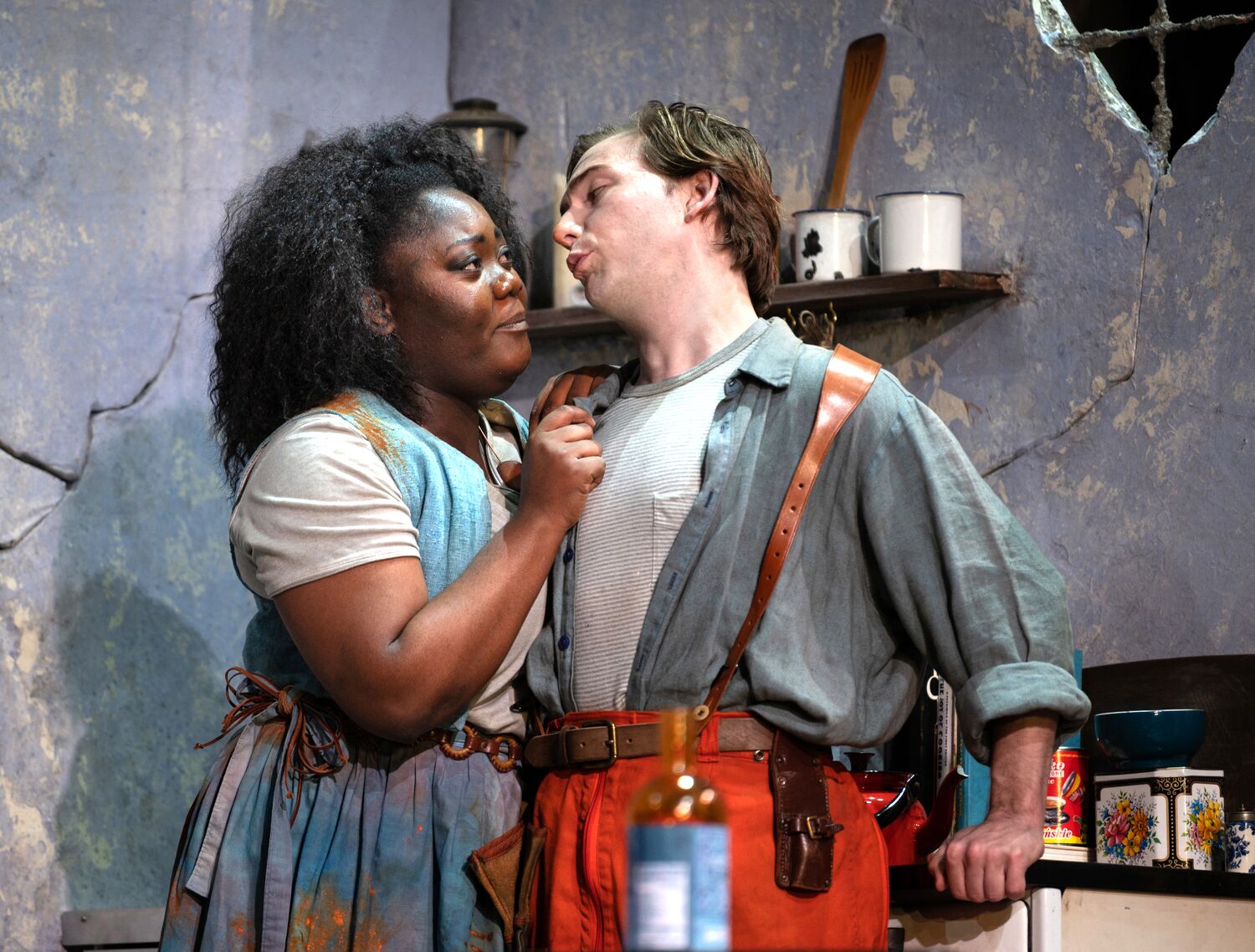 Body language and physical ease negotiating Grace Smart's rocky set aren't strong points (a movement director is listed – really?) Among the soloists, only countertenor Patrick Terry as Joacim, Susanna's loving husband (pictured above with Rangwanasha), and Yaritza Véliz making a belated appearance as young prophet Daniel really own the stage. Terry has had plenty of JPYAP experience now, and produces some ravishing colours, though like Rangwanasha he can sing a bit sharp at times. Véliz is thrilling in her energy, but the English text can't be deciphered.
Nor can it from Andrés Presno's hypocritical First Elder. He and Blaise Malaba (the two pictured below) as the more obviously nasty of the two predators get short shrift from the production, and you can't help feeling that if Handel had written Susanna in his earlier days, of which Agrippina is the supreme dramatic masterpiece, he would have shortened their Act Two arias and stitched them into a more dramatic sequence befitting the urgency of the situation. Michael Mofidian makes a stronger, if more circumscribed, impact as Susanna's father Chelsias. April Koyejo-Audiger is a sympathetic companion for Rangwanasha's Susanna.
The chorus is the hardest part to shoehorn into a production since its attitudes shift from downtrodden to nasty; frankly no-one is going to care for a community so ready to stone Susanna for her supposed adultery turning all happy-clappy in the finale. Handel wants us to rejoice; a dour production stroke whereby Susanna leaves her clan is both predictable and unsatisfactory. 15 members of the Royal Opera Chorus sing the composer's outstanding music for them well – though two big vibratos stand out more in a small group than in the main team – but aren't given much help with the acting, in which they're made to look like amateurs. Like Lise Davidsen in the skewed Fidelio on the main stage, Rangwanasha is the stand-out in a shambolic production, and her presence makes this Susanna worth catching. But the overall impact is as oppressive and heavy as last year's Berenice was stylish and sparkling.
Simple goodness surely needs a lighter touch
rating
Explore topics
Share this article