Lulu, Gate Theatre |

reviews, news & interviews
Lulu, Gate Theatre
Lulu, Gate Theatre
A punchy reinterpretation of Wedekind's sex drama comes to Notting Hill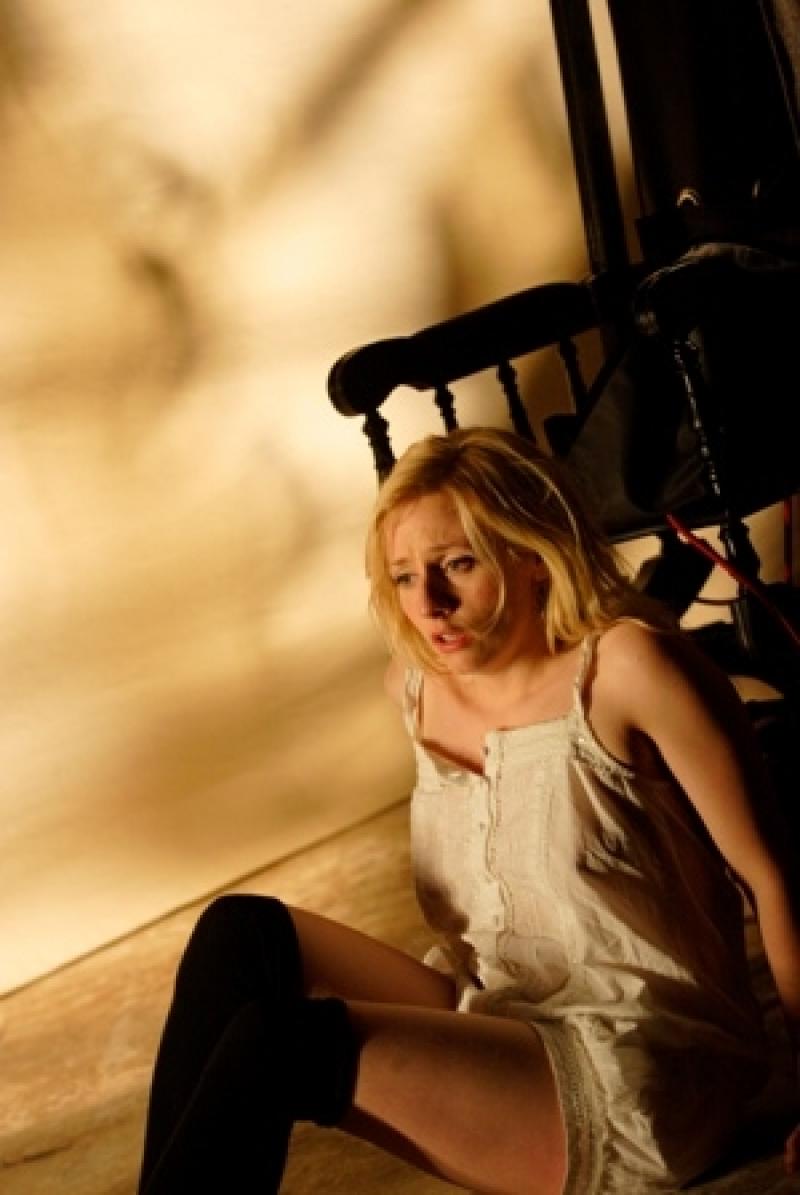 `Endearingly watchable rampaging ragdoll': Sinead Matthews as Lulu
What kind of play is Frank Wedekind's Lulu? The answer is a very odd one, with a fractured writing history. Wedekind subtitled his original five-act exploration of raw femininity, in 1894, "A Monster Tragedy", then divided it into two: Earth Spirit and Pandora's Box.
As becomes clear in Headlong Theatre's fresh, winning version of the whole thing, it really is two plays - the first about sexual adventure and rebellion, the second about commerce and corruption; yet staging it over one evening is quite logical, even if its brutal ending is peculiar and resolves nothing (no spoiler here - oh all right, Jack the Ripper's involved).
Lulu blithely defies form and its protagonist, compelling as she can be, is never in focus. As director Anna Ledwich observes in a programme note, "She has danced through many theatre, opera and film adaptations, poems and graphic novels...yet she remains frustratingly elusive". What Ledwich has done here, at the Gate, is to compress the play into a hot little drama which resembles a peepshow. The characters dash around each other - mainly four men around the voracious Lulu - seeking sexual release (and never getting it) and, it's cleverly suggested, release from the tiny confines of the cupboard-like space before us.
The rather stiff language of the original has been breezily modernised, with, yes, plenty of play on words like "stiff" (one perfectly legitimate speculation about the writing of the play, the first half at any rate, is that Wedekind penned it in a state of perpetual tumescence), and liberal use throughout of "shit" and "fuck". Yet there's no fucking in Lulu. Ledwich has understood it's about innocence, obsession, the vanishing of pleasure, the absolute elusiveness of erotic fixity - and death.
That might make it sound morbid and depressing; and while the ending is, unsatisfactorily, just that, this production brilliantly avoids faux Expressionism (Wedekind was certainly a precursor of it), serving up instead a rollercoaster of a play which somehow stays real. Much credit has to go to Sinéad Matthews as Lulu. With flaxen hair, pointed nose and rounded elasticity, dressed in the first half in infantile white underclothes (in the second she's in skimpy black), she's less sex kitten than rampaging ragdoll. Her voice is attractively husky, her chuckle penetrating, and she makes the men gasping for her (or misogynistically dumping her) look like idiots. She's not sensual, but endearingly watchable and a wonderful deliverer of the character's many put-downs.
If there's a femme fatale in Lulu, she's not to be found in the girl but in her lesbian sugar-mummy in the second half, Countess Geschwitz. On press night, Caroline Faber was injured, so the part was played by the willowy Ledwich herself, and an extremely good job she made of it: elegant, sinister and sad. Michael Colgan is an irritating Schwartz, the callow painter at the start who's besotted by Lulu, which is intentional. Sean Campion and Paul Copley put on commanding turns as the threatening, possessive older men in Lulu's shapeless life, while Jack Gordon as the younger lover Alwa is a bit rushed.
Honours lie with Matthews, who inteprets this baffling role with such gusto and versatility. But Ledwich must, too, be lauded out loud for her controlled, crisp direction in challenging circumstances: a sprawling text and a truly miniature theatre. If 19th-century German drama can be this much fun, then the Gate should do lots more of it.