A New York transformation for Edinburgh's Metamorphoses |

reviews, news & interviews
A New York transformation for Edinburgh's Metamorphoses
A New York transformation for Edinburgh's Metamorphoses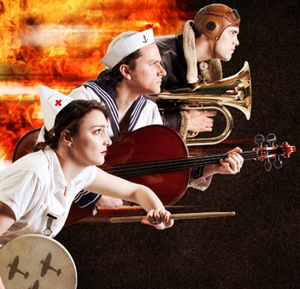 The run has the added bonus of being timed to coincide with New York's  Association of Performing Arts Presenters convention, which brings some 4,000 international producers and presenters to New York.
Pants on Fire's inspired production relocates the old epic stories of miraculous divine transformations to 1940s wartime Britain, with Theseus as a soldier, Narcissus a Hollywood film star, and the Chorus as Andrews-sisters harmonisers.
The Carol Tambor Award has previously given a New York showcase to Andrew Dawson's extraordinary dance-theatre piece Absence and Presence (2005) and Elaine Murphy's Little Gem (last year). Other winners are Russell Barr's Sisters, Such Devoted Sisters, Mark Jenkins' Rosebud, Michael Redhill's Goodness, 1927's Between the Devil and the Deep Blue Sea and Ella Hickson's Eight.
Explore topics
Share this article