Before the Party, Almeida Theatre
Before the Party, Almeida Theatre
Noisily superficial revival is all gong and no dinner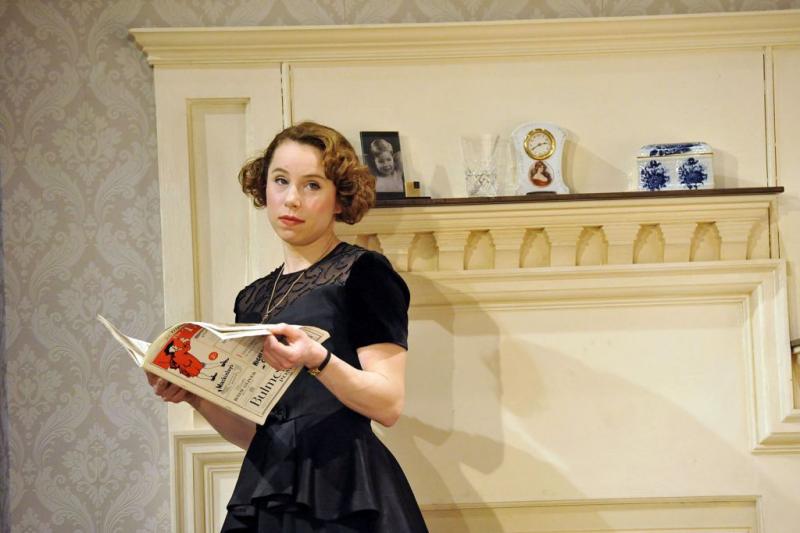 With or without ice? Michelle Terry in 'Before the Party'
Faced with an unfamiliar play, it's usually hard to spot exactly where the writer stopped and the director started. Not here. This is one of those occasions where a director's voice is considerably and almost constantly louder than the playwright's. You might think you're seeing Rodney Ackland's Before The Party but what you're getting is Matthew Dunster's assault upon it.
Ackland's 1949 adaptation of Somerset Maugham's short story is a subtle evisceration of upper-middle-class manners. Living in post-war comfort, the highly respectable Skinner family are dressing for a local garden party whose guest list of local well-to-do types will bolster the political ambitions of bombastic family patriarch, Aubrey. But unbeknownst to him, there's trouble brewing in the bedroom of his widowed daughter Laura (Katherine Parkinson, pictured below), lately returned from the Gold Coast.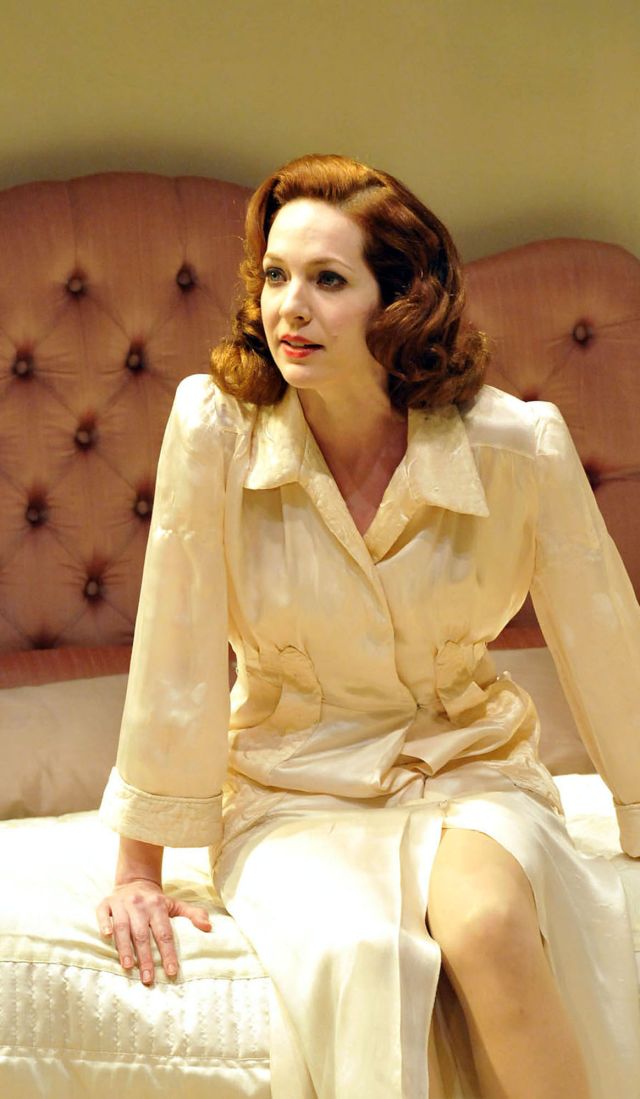 It's only eight months since her husband's death from malaria, but to the consternation of her reproving sister Kathleen, not only is Laura flouting convention by abandoning mourning to dress in rose pink, she's on the brink of re-marrying. To make matters worse, the man in question is scarcely of the right class.
Laura finds herself troubled by the prospect of re-marriage, worried she is "not a good person" and, indeed, it swiftly transpires she has lied about her husband's death. Scandalously, he turns out to have committed suicide. Or did he? With most of the family obsessed with appearance and reputation we are, in other words, in Rattigan country. And with further revelations uncovering mixed motives on the part of almost everyone, the stakes climb inexorably higher.
At least, they should. But Dunster creates that most deadening of theatrical positions: the foregone conclusion. He encourages such arch, extravagant overplaying that tension is leeched from the action because you almost always know what the characters will say or do in advance. That works in a comedy sketch, and much of this is met by usually inappropriate uproarious laughter of the "how preposterous these people are" variety. But that's fatal in a dark play that works by winning sympathy so as to peel back the attractive surface to reveal painful truths beneath.
Cut-glass accents and behaviour are exaggerated to the point of caricature. Almost no-one talks when they can bray and no-one appears to have met an emotion they did not underline and hurl at each other. Everything lurches between Brief Encounter on fast-forward and over-emoting for Britain. As unhappy Kathleen, Michelle Terry is dressed to look like an icy Meredith Frampton portrait, but when you see an actress of this calibre reduced to quite literally quivering with jealousy – Look! She's seething! – you know something's gone badly wrong. Stealth has been replaced by a sledgehammer.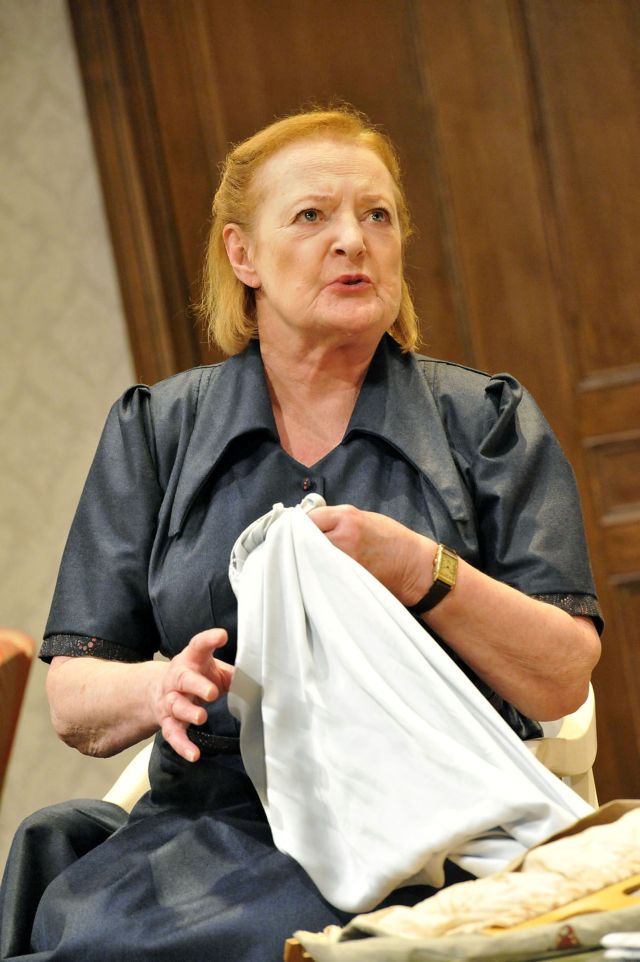 The outstanding exception, and almost the only person allowed to express herself via the governing British principle of restraint, is Katherine Parkinson who is, from first to last, mesmerising. Her every thought is engrossingly underplayed but legible and her long-held moments of self-revelation are heartstopping. As she stares out, recounting the horror of her husband's death, you sense everyone in the silenced auditorium seeing exactly what she sees in her mind's eye.
It may be a directorial choice to isolate her moral position by having all those around her hitting overkill within minutes (the cast includes June Watson, pictured above, as the family nanny). Either way, the effect flattens a drama from which we've already been distanced courtesy of the opening film sequence that plays across the front curtain. Instead of allowing the writing to welcome us into its appealing world, it sets up the proceedings as twee and quaint.
Radical rethinks can work wonders – the celebrated National Theatre revival of the contemporaneous An Inspector Calls springs to mind. But that honoured the play's intentions and added to them. Parkinson's performance aside, this noisily superficial rethink of mid-century snobbery is a case of all gong and no dinner.
The direction encourages such arch, extravagant overplaying that tension is leeched from the action
rating
Explore topics
Share this article