All Creatures Great and Small, Series 3 finale, Channel 5 review - revived vet show still strikes a popular note |

reviews, news & interviews
All Creatures Great and Small, Series 3 finale, Channel 5 review - revived vet show still strikes a popular note
All Creatures Great and Small, Series 3 finale, Channel 5 review - revived vet show still strikes a popular note
Darrowby gears up for bovine tuberculosis and war with Germany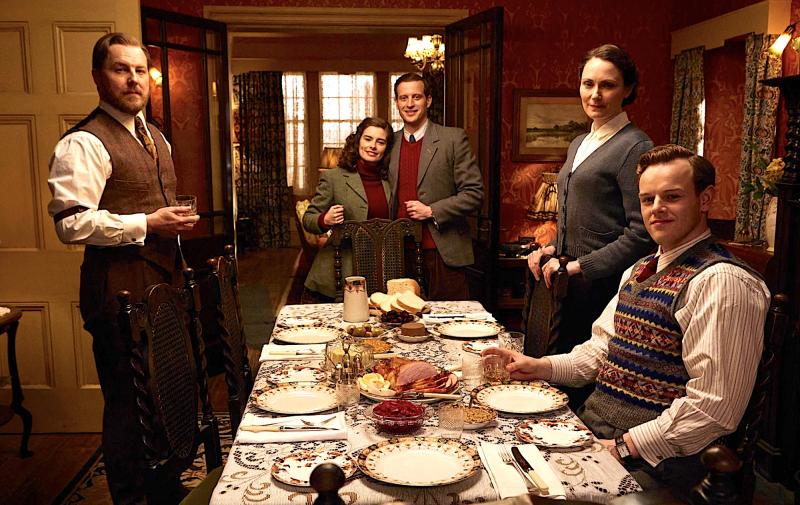 Vets about the house: the Farnon household
Ben Vanstone, the showrunner for Channel 5's hit revival of All Creatures Great and Small, originally foresaw it as stretching over four seasons, but has subsequently revised his opinion. With the third series ending and the fourth already in preparation, he now foresees broader horizons. "Everything in this show plays out slower than you think it would," he commented.
Fortuitously, All Creatures… has proved to be the ideal tonic – or maybe that should be "sedative" – for a world where the wheels are apparently coming off. Amid economic turmoil, political madness and a European war which might go nuclear at any moment, what could be more soothing than the easeful landscapes of the Yorkshire Dales, peopled with sheep, cattle and dogs and amusingly curmudgeonly farmers.
Except that cruel reality has been intruding into fictional vet-world too, and not just the grumpy Mr Harcourt (Adrian Rawlins) from the Ministry of Agriculture and his draconian measures against a potential tuberculosis outbreak among the local cattle. Far more ominous are the stronger and louder intimations of the approach of World War Two, though in these uncertain days, this may lend the show even more of an emotional, empathetic pull. The third series began with the long-awaited wedding of Helen and James (Rachel Shenton and Nicholas Ralph), but ended with Neville Chamberlain on the wireless, telling a horrified nation that since the Germans wouldn't withdraw from Poland, "this country is at war with Germany."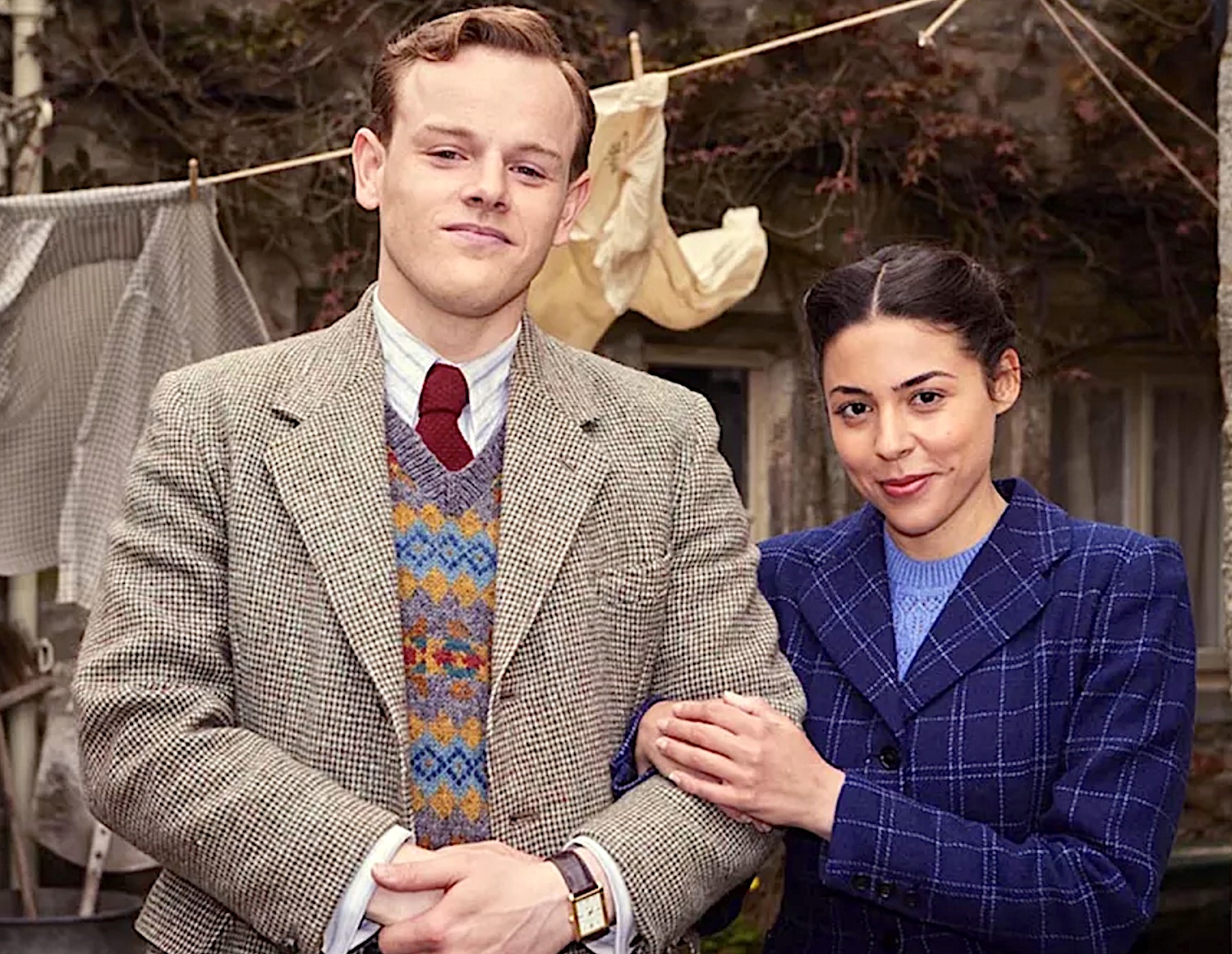 This being the 1930s, a now unfashionable stoicism was the order of the day. Recruiting stands were set up in Darrowby with posters urging the local menfolk to "Join a Yorkshire Regiment", prompting plenty of eager young chaps in caps to start queueing enthusiastically. The church bells pealed, perhaps for the last time until hostilities came to an end. As the credits prepared to roll, it looked intriguingly as if Tristan Farnon (Callum Woodhouse) was about to take the King's shilling and join the struggle against the Hun.
All Creatures… does manage to slip a bit of social concern and class-consciousness into the mix, and Tristan's relationship with mixed-raced Florence Pandhi (Sophie Khan Levy, pictured above with Woodhouse) dips a toe into some progressive waters, but the regal Mrs Pumphrey is on hand to give the evil toffs a good name. Imperiously played by Patricia Hodge, Mrs P had no hesitation in committing herself to the national effort. "If there is a war, I want this place to be a sanctuary," she declared to Tristan, strolling through the corridors of her stately abode as workmen lugged in piles of sandbags. And, she added, "when you find someone you really care about you must cling on to them like a life-ring in a storm, because you never know what may happen next."
Poignant words indeed as the nation slithers towards the abyss. Let's hope we'll all still be here for the fourth series.