Brawn: The Impossible Formula 1 Story, Disney+ review - classic underdog tale of the little team that could |

reviews, news & interviews
Brawn: The Impossible Formula 1 Story, Disney+ review - classic underdog tale of the little team that could
Brawn: The Impossible Formula 1 Story, Disney+ review - classic underdog tale of the little team that could
Inside story of Jenson Button's amazing championship year
Thursday, 16 November 2023
Wheels up: Jenson Button gets some tips from Keanu Reeves
When they read the roll-call of British Formula One champions, the likes of Jackie Stewart, Graham and Damon Hill and Nigel Mansell tend to grab the spotlight, but Jenson Button's dramatic and totally unexpected win in 2009 is every bit as worthy of celebration.
It get its due here, in Disney's hugely entertaining account of how Button, team boss Ross Brawn and his unfancied and underfunded squad defied the odds and provoked apoplexy among the F1 aristocracy.
It's a great story, though it undoubtedly helps if you have some interest in F1 to begin with, and it gains an extra jolt of horsepower by having Keanu Reeves as host and interviewer. Sauntering around in a dark suit and back-to-front baseball cap, Keanu looks like John Wick enjoying a well-deserved furlough in some mythical Zen timezone. He also makes a surprisingly effective interviewer, quizzing the lordly denizens of the pinnacle of motorsport with a droll faux-naivety which often elicits more interesting results than you'd get from the usual press corps wallahs. There's a delightful little exchange with the rottweiler-ish Red Bull boss Christian Horner. Horner opines that Ross Brawn is a nice guy but "a smiling assassin". "I think you're all smiling assassins," chortles Keanu, without missing a beat.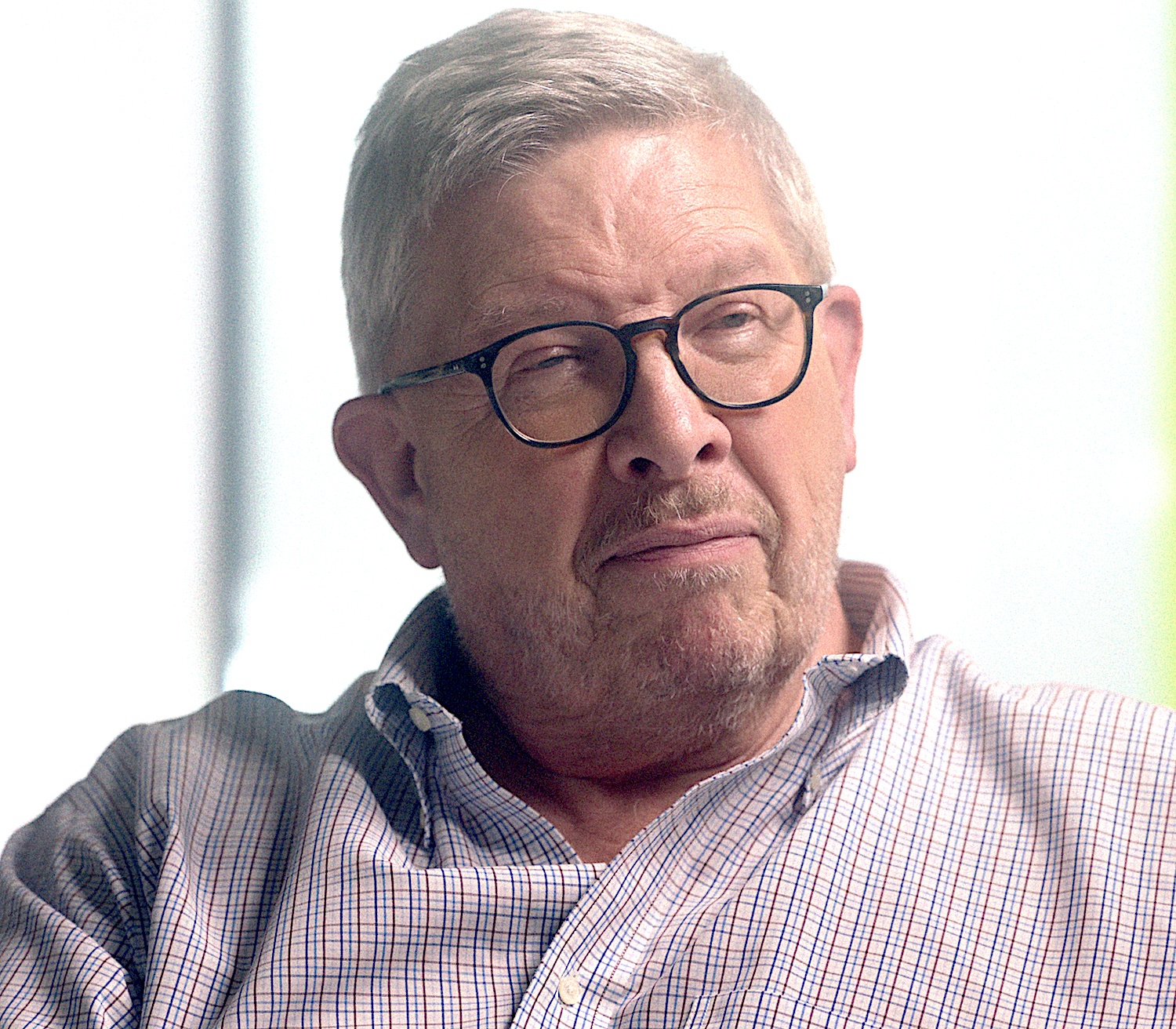 And how right he is. The Brawn F1 story is a classic underdog's tale, in which Brawn (pictured right), who'd been boss of Honda's F1 team, had the rug pulled out from under him by the global financial crisis. With banks collapsing and stockmarkets going berserk, Honda decided they had to pull the plug. Brawn refused to throw in the towel, gathered his loyal troops, and launched a management buy-out rescue operation. He persuaded Honda to chip in a big chunk of the cash they'd have had to pay to close the company, and bought the team for a token £1 from Honda executive Hiroshi Oshima.
Nonetheless, Brawn GP (as the team was now called) was operating with a skeleton crew and with funding far short of the mega-budgets available to rival teams. As Button – a very engaging interviewee – recalls, the team's refuelling specialist only worked at weekends for the grands prix, and was a plumber the rest of the time.
Fortune smiled on them, however, when a Japanese aerodynamicist on the team devised the concept of the "double diffuser". God knows what that is, but it gives cars vastly improved downforce and, in short, lets them get round the track much faster than everyone else. Toyota and Williams had also hit upon the same notion, but Brawn's version was manifestly superior. Astoundingly, Button won the first race of the 2009 season (the Australian grand prix), with his teammate Rubens Barrichello second. Button won again in Malaysia, on his way to taking six wins during his championship-winning campaign.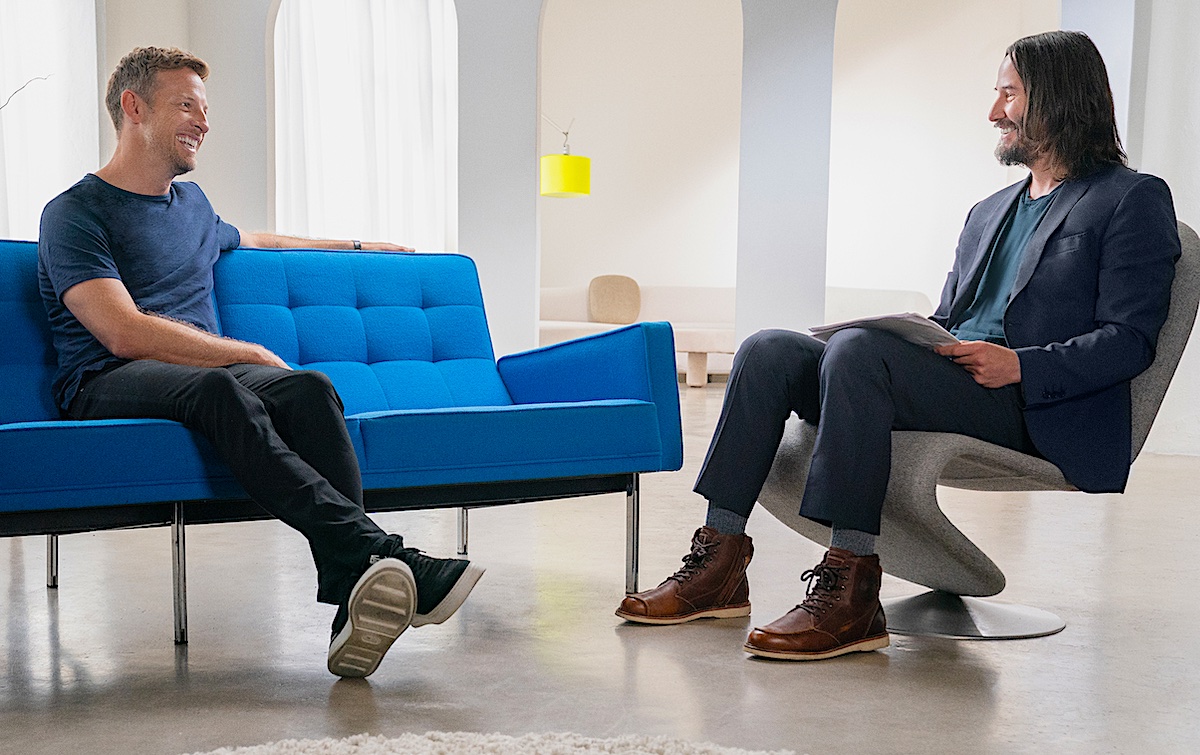 But as well as being the story of Brawn's remarkable year, the show throws up all kinds of fascinating subplots and perspectives. For instance, the F1 community is initially supportive and helpful to Brawn because they feel sorry for his impecunious plight, but as soon as he starts winning races the going gets uglier. Ferrari boss Luca Montezemolo is immediately up in arms, protesting that Brawn are cheating and have "gone too far", while Christian Horner observes wryly that "the best way to become unpopular very fast is to start winning."
The extraordinary Brawn story plays out against the backdrop of a potential split in Formula 1, as the teams seek to create the Formula One Teams Association (FOTA). Brawn find themselves under pressure from F1's machiavellian mastermind Bernie Ecclestone not to join FOTA, on pain of losing a thick wad of cash, but they're saved by their legal director Caroline McGrory, who scuppers Ecclestone on a legal technicality. Meanwhile, Jenson Button is fighting a personal battle to prove to his father, who'd supported his racing ambitions since childhood, that he really did have the right stuff as a driver, while his teammate Barrichello is desperate to shake off the mantle of being a perpetual Number Two driver, as he previously was to Michael Schumacher at Ferrari. Wheels within wheels, you might say.