Broadchurch, Series 2, ITV |

reviews, news & interviews
Broadchurch, Series 2, ITV
Broadchurch, Series 2, ITV
Second coming of the seaside murder saga takes a legalistic turn
Ellie Miller (Olivia Colman) and Alec Hardy (David Tennant) must be fed up with being photographed on this bit of beach
You can see why writers and TV companies like the idea of creating sequels to successful series, but trying to make lightning strike twice has obvious drawbacks. In the case of the original Broadchurch, the runaway ratings blockbuster which ended in April 2013, the story felt so complete and self-contained that the notion of a sequel seemed redundant, or gratuitous.
But anyway here's series two, arriving in a kind of tumult of secrecy as ITV stoutly withheld any previews or much information of any kind from clamouring newshounds. Such is the allure of the Broadchurch brand that this opener seemed more than usually spliced with advertising breaks, which had the effect of making it seem as if information was being hastily parcelled out in bite-sized chunks. It also meant there wasn't too much actual programme time in the one-hour slot, so viewers will have to keep coming back just to get a grip on what's going on.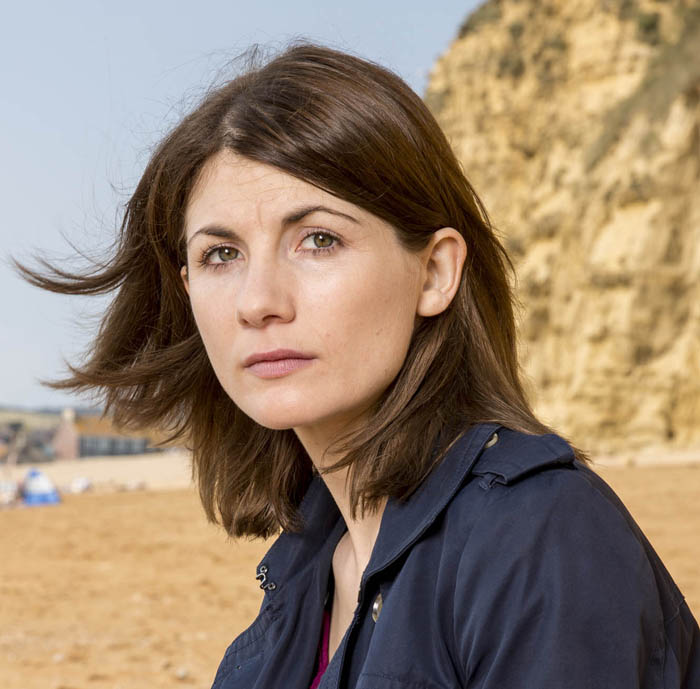 Writer Chris Chibnall says the idea this time was to move the show away from being a murder mystery, though it opened with the killing of 11-year-old Danny Latimer from the first series very much uppermost in every-body's mind, since his killer, Joe Miller, was being brought before the beak to enter a guilty plea. Except he didn't. To the consternation of all concerned, including his own defence counsel, he pleaded not guilty.
Instantly all the still-unhealed grief and bitterness exploded to the surface, with Danny's mother Beth (Jodie Whittaker, pictured above) howling in the face of Miller's wife Ellie (a distraught Olivia Colman) while his father Mark (Andrew Buchan) bawled at the insipid local vicar, the Rev Coates (Arthur Darvill), who had apparently not managed to show Joe Miller the error of his ways.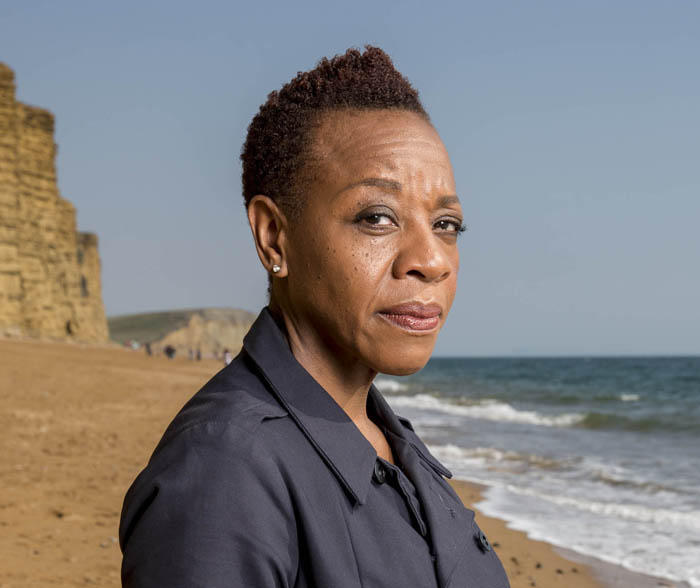 But within the space of another ad break or two, Chibnall had begun to map out the way things are going to go over the next seven episodes. Looks like Broadchurch 2 is going to get away from dogged police legwork and go all legal on us, since among the most prominent new characters are QCs Jocelyn Knight (Charlotte Rampling, pictured below right) and her erstwhile underling Sharon Bishop (Without a Trace veteran Marianne Jean-Baptiste, above). Jocelyn had, conveniently, retired to the Broadchurch area, seemingly terminally jaded with the legal profession. However, a combination of the emotive pleading of the Latimers to prosecute one last case and the news that the gimlet-eyed, tough-as-old-boots Ms Bishop had agreed to defend the reviled Joe Miller changed her mind.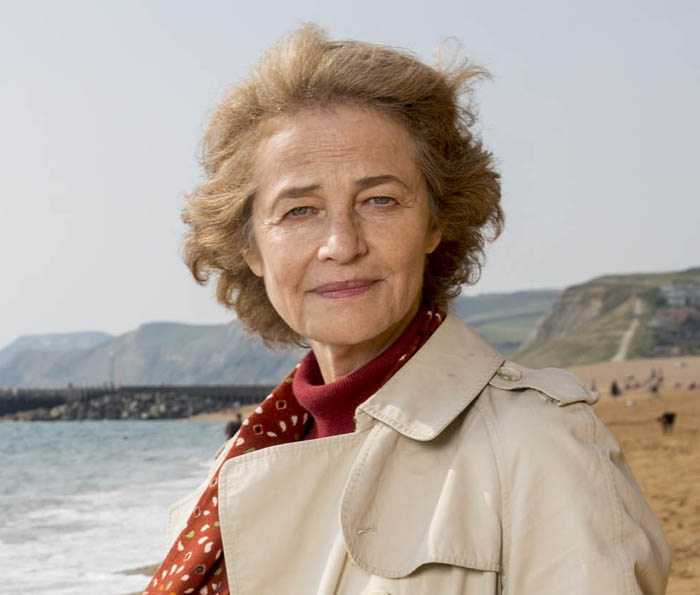 Don't go, there's more. With hindsight, it's suddenly obvious that the dark past of DI Alec Hardy (David Tennant), often alluded to in the first series, would leap into the foreground this time around. Sure enough, we have a new killer – alleged killer, anyway – from Hardy's "Sandbrook" case now loitering around Broadchurch, making life uncomfortable for his wife Claire (Eve Myles). The revelation that Hardy had been keeping Claire under wraps in the neighbourhood in his own home-made witness protection programme throughout the entire duration of series one could hardly fail to trigger incredulous sniggering all round.
This episode rang with the clamour of back-story being exhumed, bits of plot being hammered hastily into shape, and characters having new motivations spot-welded into place, but at least it wasn't boring. Whether it will live up to its predecessor I'm inclined to doubt, but the Rampling/Jean-Baptiste head-to-head threatens to rearrange the scenery in this ill-starred seaside town.
This episode rang with the clamour of back-story being exhumed and bits of plot being hammered hastily into shape
rating
Explore topics
Share this article