Constable: A Country Rebel, BBC Four |

reviews, news & interviews
Constable: A Country Rebel, BBC Four
Constable: A Country Rebel, BBC Four
Tradit Tory or true revolutionary? Alastair Sooke ponders John Constable's heritage ahead of major V&A exhibition
Sunday, 07 September 2014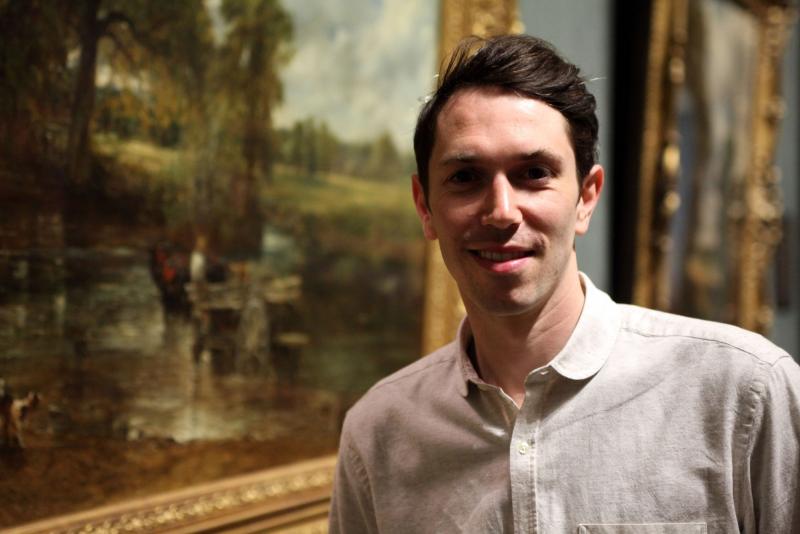 Alastair Sooke investigates the shades of John Constable
Presenter Alastair Sooke looked alarmingly fit, careering round the British countryside and the streets of Paris on his bicycle, talking all the while (and never out of breath) as he described the artistic trajectory of John Constable. In the opening sequence he set the scene, biking straight across – and not at the traffic lights, either – the Cromwell Road to get to the main entrance of the Victoria and Albert Museum; the film is timed to preview the major show "Constable: The Making of a Master" that there opens on September 20. That museum has the largest collection of Constable, which came straight from his last surviving child, his daughter Isabel, in 1888.
In between Sooke loped round the Louvre, showing us the glossy paintings of historic subjects then at the top of the artistic hierarchy. Among his interviewed experts was V&A curator Mark Evans on Constable's abiding significance, while the charming French directrice of the Delacroix museum told us how Constable was adored by the French artist, not to mention the French public, after he showed at the Salon des Beaux Arts in 1824 (he won the Gold Medal, but never returned to Paris to accept it from Charles X). The landscape artist Julian Parry (pictured with Sooke, below right) took as his subject gnarled trees in a Suffolk field, and told us what he surmised of Constable's plein air technique and the difficulties of getting your paint out of a container made from a pig's bladder.
The final conclusion was that Constable was a proto-impressionist in his passion for observation
Yes, there was a thesis. We began with Sooke's mild irritation at the bland way in which he assumes most of us think of Constable as the portrayer of a kind of "chocolate box England", defining the ideal as pre-industrial rural life in idyllic landscapes, and wincing at the artist's xenophobia, all-round grumpiness, and embodiment of Tory values. (How could he not have been such, with his entrepreneur father Golding Constable – through his acute business sense and barges carrying flour up to London – wending his way into the country gentry, albeit through trade?) To begin with Sooke was unsympathetic both to Constable's background and his subject matter: the artist was not telling it as it was, meaning revolution, unrest and the industrial revolution, but looking back at the passionately adored landscape of his childhood.
But this was a narrative that had to go somewhere, and so it did, with Sooke finally proclaiming Constable as a true revolutionary (whether Constable himself would have agreed is certainly a moot point) in terms of subject matter – landscape for its own sake – and artistic techniques and attitudes. His impasto is thick, there is ample use of the palette knife, and highly unusually he was to make full-size oil sketches for his acclaimed six-footers, huge paintings which finally got him the attention and success that was so long in coming. He was several decades older than his great rival Turner had been when he was finally elected to the Royal Academy.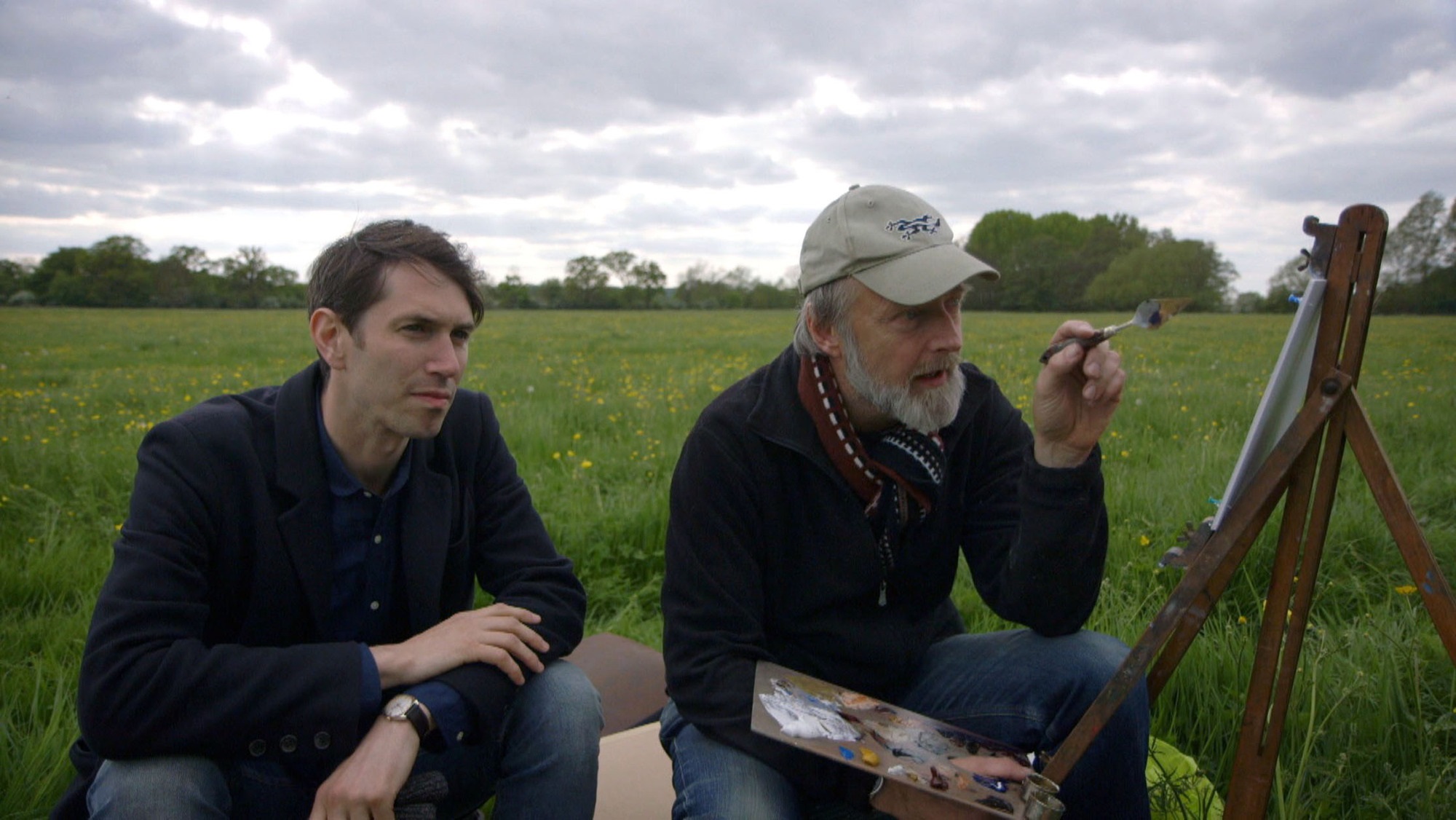 Moreover, his passionate studies of clouds are amazingly accurate, as testified to by Birmingham's professor of meteorology, and Sooke rather charmingly read out Constable's own observations from CR Leslie's 1843 Memoir. He also told us that Constable was bang up to date in depicting the technologically innovative Chain Pier in Brighton, where he was to spend four years in the service of his adored wife, Maria, failing health, and painting 150 paintings along the way. She had seven children and died of tuberculosis a year after the last child was born. (There were some pretty awful allusions: when Maria Bicknell, whom Constable courted for seven years before they were allowed to marry, first appeared, Sooke couldn't resist West Side Story.)
The final conclusion was that Constable was a proto-impressionist in his passion for observation, his freedom with paint, and undoubtedly influential on artists such as Lucian Freud and Frank Auerbach – which was rather wonderfully maddening as a way of validating Constable's worth. And it was a huge omission not to give us more of Constable's own attachment to the great 17th century Dutch masters of – guess what? – landscape.
All told, this came in a fidgety, restless style, with the usual irritating background music, unidentified and distracting, functioning as a cheap and thoughtless way to underscore the import of the subject. But there were considerable virtues, too: we may have got little sense of Constable the man, although we were reminded of his profound Anglicanism when we went to Salisbury and heard from the current Bishop. Sooke did convey much of Constable's tenacity, determination, single-mindedness to observe, understand, portray, depict the world around him from memory and observation: he was a poet in paint.
Sooke did convey much of Constable's tenacity, determination, single-mindedness to observe, understand, portray
rating
Share this article