Get Shorty, Sky Atlantic review - Elmore Leonard meets Tarantino |

reviews, news & interviews
Get Shorty, Sky Atlantic review - Elmore Leonard meets Tarantino
Get Shorty, Sky Atlantic review - Elmore Leonard meets Tarantino
Sex, sleaze and violence as gangland comes to Hollywood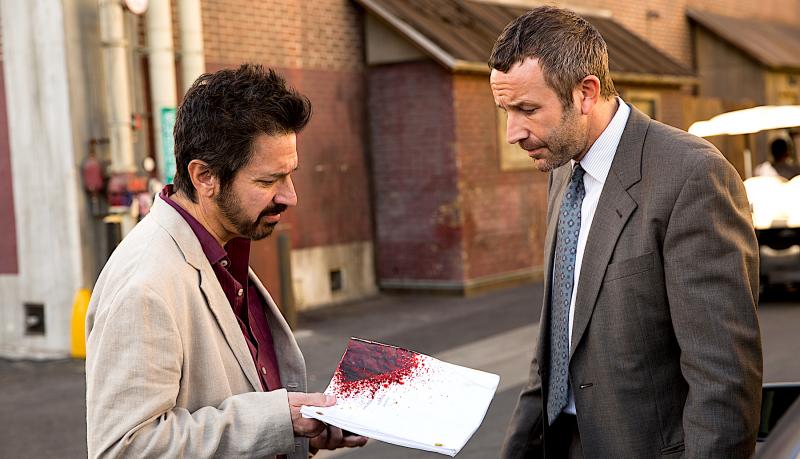 Crime pays? Rick Moreweather (Ray Romano) and Miles Daly (Chris O'Dowd)
Emma Daly (Carolyn Dodd) tells her estranged husband Miles (Chris O'Dowd): "There is always an angle, a shakedown." Of course there is: Davey Holmes's Get Shorty is "partly based on" the Elmore Leonard novel of the same name ("inspired by" would be more accurate). Miles, a henchman for a gloriously nasty casino owner called Amara de Escalones (Lidia Porto, pictured below) in Pahrump, Nevada, knows this full well – he spends his days collecting kickbacks and crushing corpses in a car-compactor – but chooses to ignore it as he dreams of escaping his scuzzy existence and making it in Hollywood.
Part one last week – directed by Allen Coulter (The Sopranos and Boardwalk Empire) – set out its stall with pizzazz. The gunplay may have been generic but few opening episodes feature both a yeti and gay blow-jobs. The second episode – although full of action (torching, beatings but no sex) – is a slightly calmer affair and concentrates on the odd-couple relationship between Miles and his sidekick Louis (Sean Bridgers, pictured below left).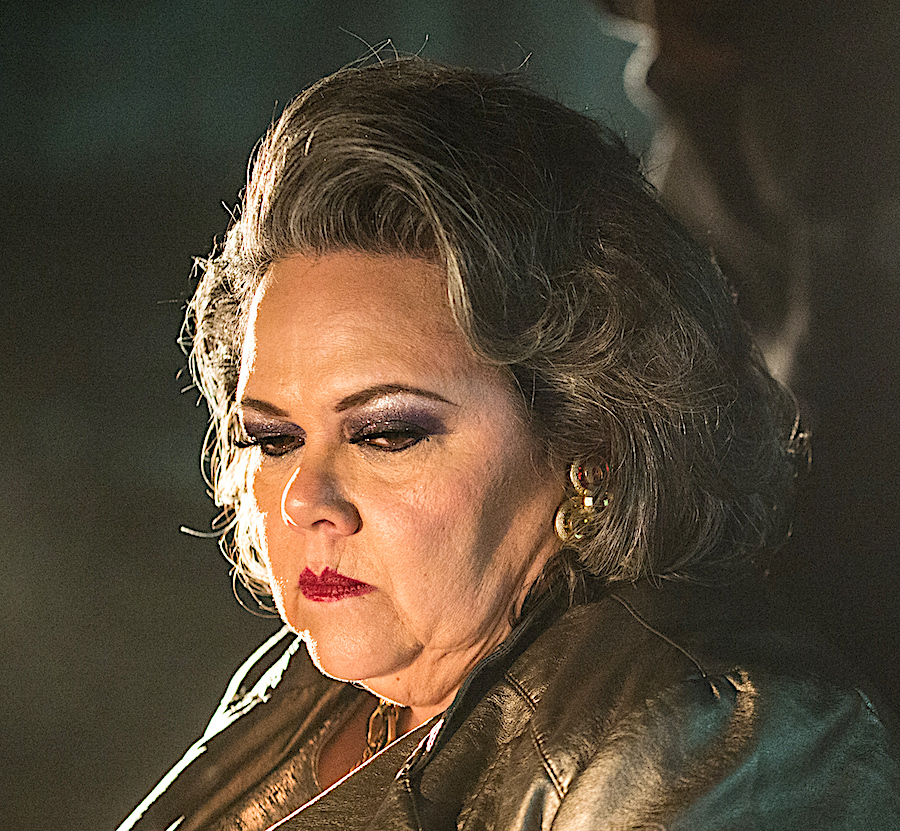 So what if their serio-comic conversations – mainly conducted at the wheel of a truck as they go about their sordid business – owe a lot to Tarantino? The jaw-dropping disconnect between the mundane chat of the cast and the horrific activity in the background was a staple of Vietnam War movies in the 1970s. And, of course, the soundtrack is both eclectic and apt.
Miles acquires the script to The Admiral's Mistress when Louis blows out the brains of the man who wrote it. Having persuaded Amara that the movie business is a good way to launder money, he cajoles Rick Moreweather (Ray Romano), a desperate director of sexploitation flicks such as Sins of a Chambermaid, to help him produce it. However, Yago (Goya Robles; is the anagram a coincidence?), Amara's savage squit of a grandson, would rather she invest in a failing nightclub. The moment when he gets a rifle butt in the kisser while sitting on the can carries karmic bliss.
The yawning gap between the characters' fantasies and grim reality is what drives all of Leonard's thrillers. And Hollywood, of course, is a both a factory and cemetery of dreams. Get Shorty – like Bill Hader's brilliantly sardonic Barry (just concluded on Sky Atlantic) in which a hitman gets the acting bug – has a very low opinion of actors.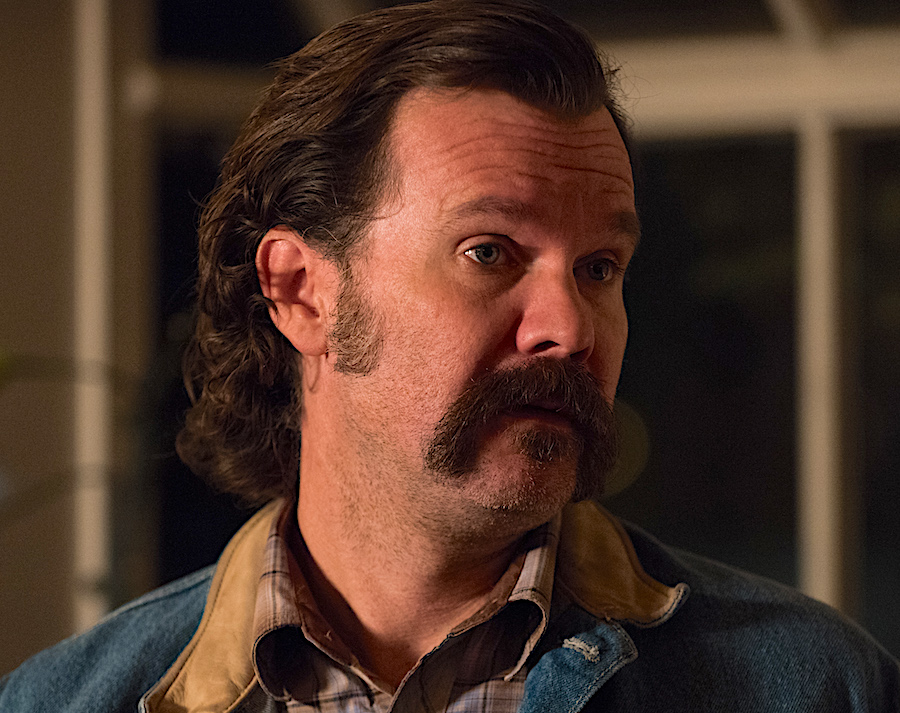 The irony, of course, is that their bovine stupidity is portrayed by the cast with great skill. Billy Magnussen, for example, is superb as Nathan, roommate of the dead screenwriter, who subsidises his acting classes by fellating tough-guy leading actors. He may appear a clean-cut, wide-eyed innocent but he is willing to do whatever it takes. After all, nothing sucks seed like success.
O'Dowd, long, lean and tanned, has a wonderfully expressive face that lets you read his frustrated ambition and longing for his absent wife – currently shacked up with a golf pro called Jeffery (Kristoffer Polaha, Carlton Hansen in Mad Men). Porto makes a lethal butterball and Romano – and who doesn't love Raymond? – remains likeable even as sweaty purveyor of sleaze.
But who is Shorty? The only clue so far is that Miles refers to his daughter Katie as "shorty" on the phone to his wife. That said, the final line of the second episode, spoken by Louis at the Bel Air Lounge is: "Hey, is that Drew Barrymore?"