Hung, More4 |

reviews, news & interviews
Hung, More4
Hung, More4
Never mind the length, feel the quality of this HBO comedy
Thursday, 15 October 2009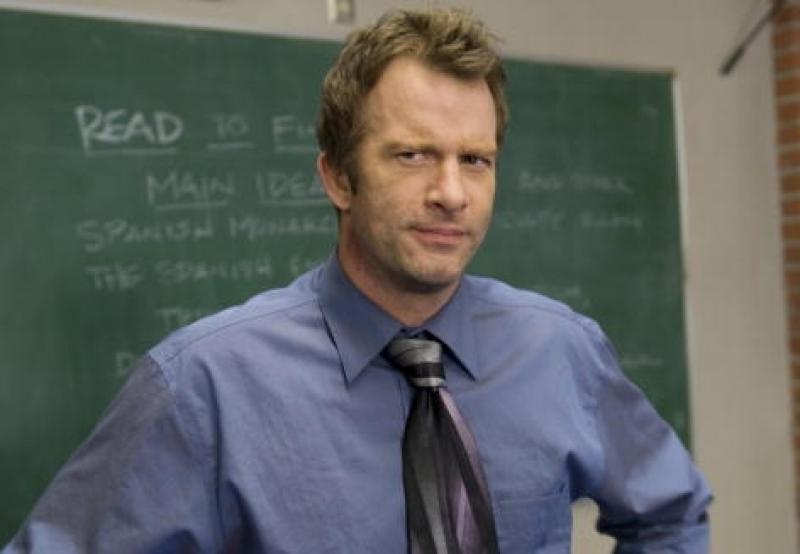 Hung: Thomas Jane plays well-endowed teacher Ray
Hung is about a teacher with an enormous penis who becomes a gigolo, which might sound like prime Judd Apatow real estate, but is a surprisingly tender foray into the male and female sexual psyches. Part two of HBO's current male midlife crisis fixation is a completely different kettle of fish-out-of-water to Eastbound & Down – quirkier and less boisterous – and its pedigree (written by the creators of The Riches and shot by the director of Sideways

m>) tells you a lot of what you need to know. Oh, except did I neglect to say that it's deeply, satisfyingly funny?

It was also a bit slow to get going – or, rather, to reveal its true intentions – so don't be put off by last night's opening episode. Mind you, the downbeat preamble should have separated would-be devotees from those seeking more immediate returns, as a baseball stadium was demolished a man's eeyorish voice intoning: "Everything is falling apart and it all starts here in Detroit – the head waters of the river of failure. Thank God my parents aren't alive to see the country they loved go to shit".

The complaint is revealed as being delivered by Ray (Thomas Jane), whose neurotic ex-wife, Jessica (Anne Heche, almost playing to type) has remarried, taking their teenage children with her. After a kidney stone removal and a prostate scare, Ray's home burns to the ground, and in a bid to end this losing streak he attends a motivational seminar ("Unleash your inner entrepreneur") where he is persuaded to identify his "own tool and how to market it",

It's a local poet, and former one-night stand, Tanya who persuades Ray that the tool he needs to market resides between his legs, thus becoming the screen's least likely pimp. Tanya – played by the Tony-winning stage actress Jane Adams, who also excelled opposite Philip Seymour Hoffman in Happiness and was Niles Crane's second wife in Frasier – is one of several winning characters in Hung. Another is a stylist, Lenore, who introduces Ray to wealthy but lonely clients. The show's creators, the husband and wife team Dmitry Lipkin and Colette Burson, recently told me that they so fell in love with the unbridled comedy of Rebecca Creskoff, who plays Lenore, that they turned her into a recurring character. On such breaks are careers made and she certainly gives Hung its vital spark.

But it's Thomas Jane, who just happened to be in earlier movie about a male prostitute, Boogie Nights, who is the hangdog centre of the series – by turns believably prickly and vulnerable. Ray's immediate attempts to market himself – photographing his "tool" for an internet ad ("Big Johnny will give you every inch of his love") – only highlighted his need for Tanya's female perspective and Lenora's contacts. And while last night's episode was essentially a scene setter, it went way beyond a quick trick with a stranger in a rented room, and felt like the start of something deep and meaningful that, given time, could well turn into love.