Keeping Faith, Episode 4 Series 2, BBC One review - murders aplenty
Keeping Faith, Episode 4 Series 2, BBC One review - murders aplenty
Husband Evan leaves prison, just as Faith risks going in
Wednesday, 14 August 2019
Faith's trademark yellow mac risks turning red with blood
Life on the Welsh coast isn't getting any easier: defendant Madlen was found guilty of murder, husband Evan was coming home from prison, and Faith had just given Steve Baldini a rather uncomfortable snog on the beach. She's probably pining for that first series now, at least the hubby was out of the picture.
In the latest episode of BBC's watercooler hit, Faith's become entangled in a murder enquiry of her own. After running errands for local baddie Gael Reardon, one of her contacts has turned up on a morgue slab. The victim had called Faith just before his death, so it won't be long until the wonderfully-named DI Breeze connects the dots.
Things aren't getting any easier for the rest of Camarthen's residents, either. Steve's daughter is in hospital after a mysterious hit and run, which at least preoccupies him while Evan makes his return to the family home. Faith won't let him back in the marriage bed yet, but she's at least more welcoming than daughter Alys, who's gone goth since daddy went away.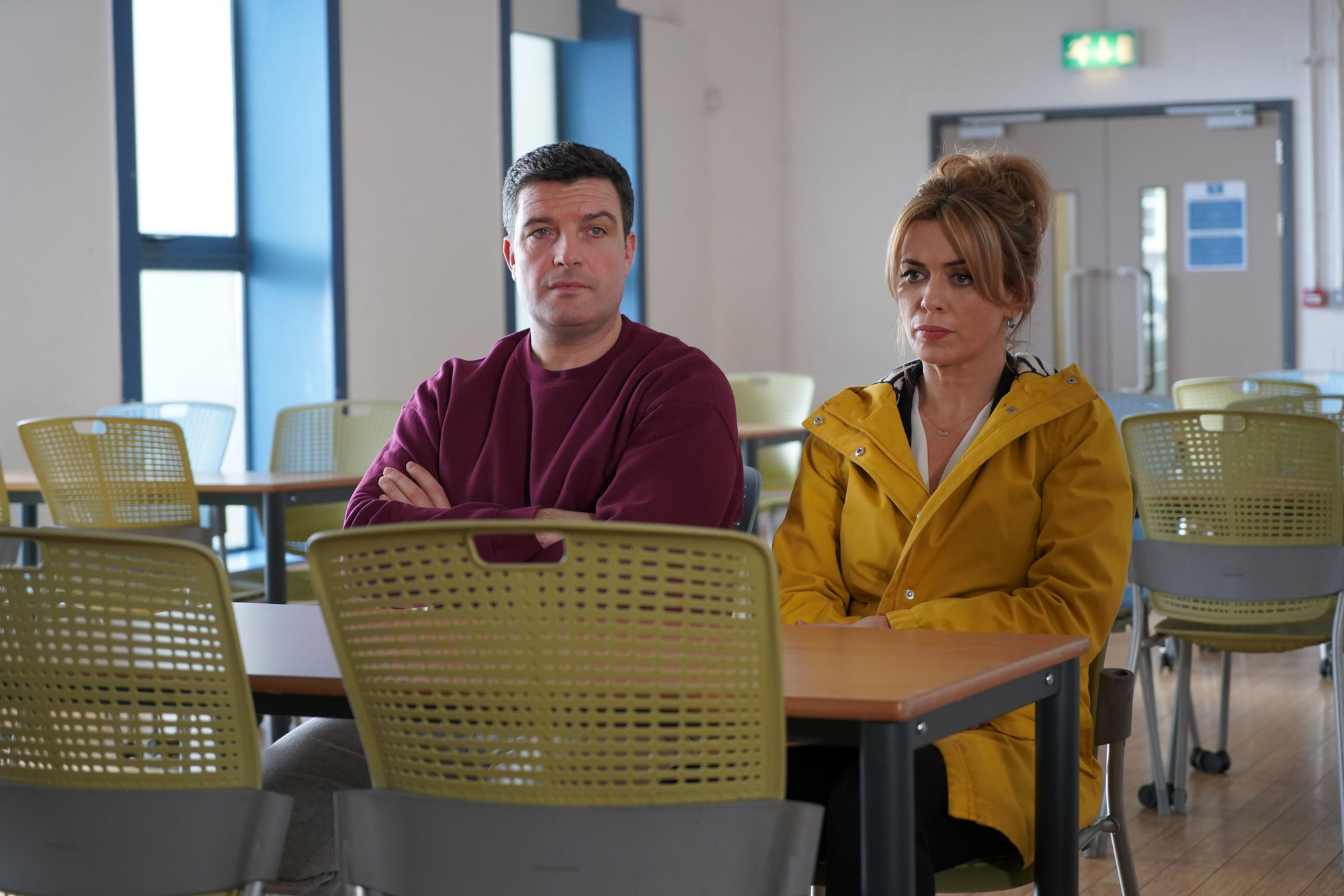 Unlike last series, there's no straightforward mystery this time around. In fact, the biggest headache is trying to figure what everyone's playing at. Evan wants Faith kept safe, but is secretly texting Gael, while aligning with DI Breeze, who's following Faith while she works for Gael. This isn't helped by Gael's accent, which traverses the Irish Sea and crosses the Atlantic and back within the same sentence.
Instead, it's the emotional drama that anchors the show. Eve Myles risks a hernia with her heavy-lifting performance, from rolling around on the office floor to comforting Dyfan at his father's graveside. However, the most touching moment was the reunion of Evan and Alys, a subtly-played portrait on how imprisonment affects family life. Here's hoping for more heart and less crime clichés as the finale comes into view.