Loki, Disney+ review - the God of Mischief gets his own TV series |

reviews, news & interviews
Loki, Disney+ review - the God of Mischief gets his own TV series
Loki, Disney+ review - the God of Mischief gets his own TV series
Wacky time-bending adventures with Tom Hiddleston and Owen Wilson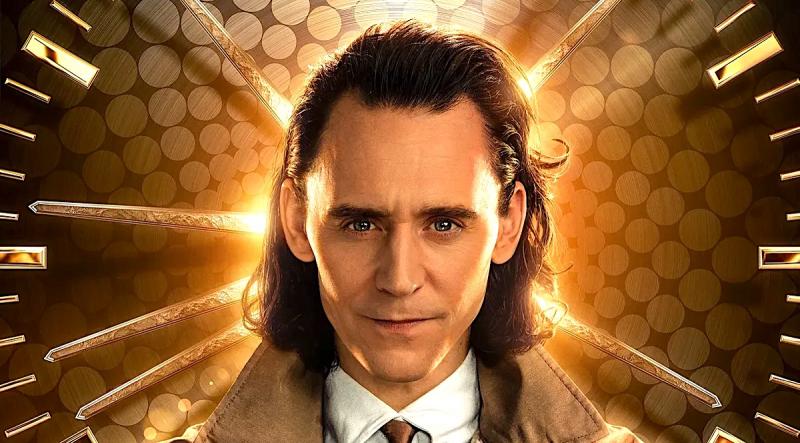 'An evil lying scourge'? Tom Hiddleston as Loki
After appearing in six of Marvel's Avengers movies, Tom Hiddleston's Loki (the God of Mischief) gets his own TV series.
Never quite enjoying the high profile of Robert Downey Jr's Iron Man or Chris Evans's Captain America,
Loki
has remained a somewhat enigmatic and ambiguous character, which has given him plenty of potential room for manoeuvre in this small(er)-screen incarnation.
Hiddleston
evidently relished the prospect of exploring further his shapeshifting attributes and gender-fluidity.
While the production values here are reminiscent of the uber-budget appurtenances lavished on the movies, with plenty of slick CGI, high-quality sets and production design, the story so far – we're only two episodes in, with Disney+ keeping it old-school by releasing an episode every Wednesday – is keeping its focus on character and dialogue. The story begins at the end of Avengers: Endgame, were we get a quick glimpse of Captain America, The Hulk, Thor et al before Loki absconds into the ether with the Tesseract (a glowing blue four-dimensional cube intended as a container for the mystical Space Stone, etc). He has barely picked himself up from a crash-landing in the Gobi Desert, where he announces to the bewildered locals tribespeople that "I am Loki of Asgard, and I am burdened with glorious purpose!", when he is hauled away by the helmeted storm-troopers of the Time Variance Authority (TVA).
Apparently he has transgressed the pre-ordained boundaries of "the sacred timeline". The TVA is a colossal bureaucracy that exists in its own particular niche of space and time, partly resembling the interior of the British Library multiplied by infinity, and monitors any illicit deviation from the eternal timetable with brusque officiousness. There's some nice anachronistic jokery when the TVA's purpose is spelled out in a fake educational Hanna-Barbera style cartoon, voiced in a Deep South-twang by an animated clock called Miss Minutes (Tara Strong).
This all might be merely preposterous, but life has been breathed into it by the central double act of Hiddleston and Owen Wilson's Mobius, the TVA investigator tasked with the interrogation of Loki (Wilson and Hiddleston, pictured above). Hiddleston plays his character like a louche and pampered posh boy who has become far too accustomed to getting his own way, and his shock and impotent outrage when he discovers his god-like powers have been neutralised affords plenty of belly-laughs. He's horrified by the unswerving authoritarianism of the TVA. "So everything is written – past, present and future?" he demands. "There's no such thing as free will?"
Wilson, meanwhile, patiently indulges Loki's fantasies of divine privilege and supreme power while keeping him firmly in his place. He also has a plan for using this Loki to track down a sinister hooded Loki-variant (confusing? yes) who has been bumping off some of the NVA's "Minutemen", as their agents are called, while wreaking more timeline havoc. His faith in Loki's capabilities pays off when the fallen deity comes up with a rather brilliant suggestion for where, in the swirling mists of space and time, their quarry might be hiding.
But can Loki ever be trusted? Mobius's boss Ravonna (Gugu Mbatha-Raw), in her wood-panelled office with its quaintly antique computer equipment and reel-to-reel tape recorder, asserts that Loki's ordained role is as "an evil lying scourge". Loki himself, however, suggests philosophically that "no-one bad is ever truly bad, and no-one good is ever truly good." Put it this way – think twice before turning your back on him.