Mick Jagger: My Life as a Rolling Stone review, BBC Two - the rock'n'roll enigma gives little away as the band reaches 60 |

reviews, news & interviews
Mick Jagger: My Life as a Rolling Stone review, BBC Two - the rock'n'roll enigma gives little away as the band reaches 60
Mick Jagger: My Life as a Rolling Stone review, BBC Two - the rock'n'roll enigma gives little away as the band reaches 60
Impressive archive footage but no new insights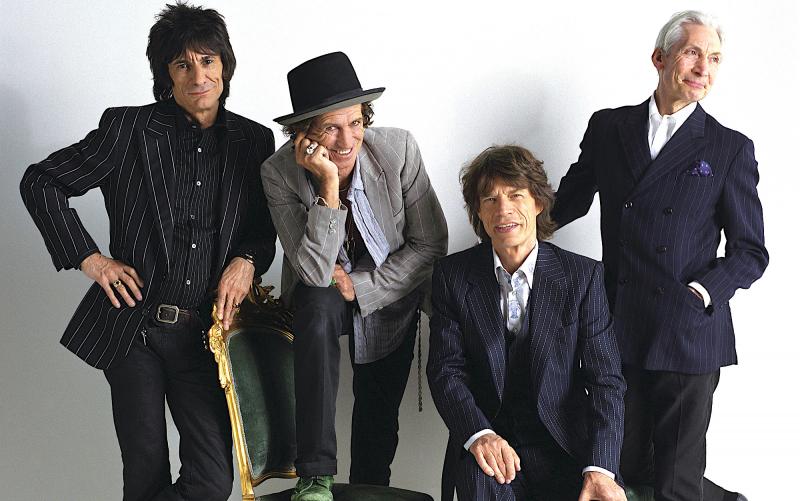 Reeling through the years: the Rolling Stones
At the beginning of this film, Mick Jagger says: "What most documentaries do is repeat the same thing over and over… all the mythology is repeated until it becomes true." He's right, as he so often is. This latest attempt to prise open the enigma of the Rolling Stones' indefatigable frontman reveals nothing a reasonably observant Stones fan won't already know.
The film is the first of a quartet, the others being about Keith Richards, Ronnie Wood and the sorely-missed drummer Charlie Watts. Watts aside, they do at least contain new interviews with their subjects, who are all reliably entertaining and about as revealing as you'd expect them to be. The Stones didn't get to reach their 60th anniversary by giving the game away to the media.
The voice-over is delivered by Sienna Miller, though it seems a waste of her thespian skills to get her to deliver platitudes like "the Rolling Stones are the ultimate rock'n'roll band" or "more than just a rock star, he's an instantly recognisable global celebrity." A motley array of famous fans (Lars Ulrich from Metallica, Sheryl Crowe, Brian Johnson from AC/DC, Don Was, Tina Turner etc) peppers the narrative with soundbites, most of them not adding much to the story. Chrissie Hynde chips in a couple of good ones though, especially her comment that rock music "is about personality rather than virtuosity".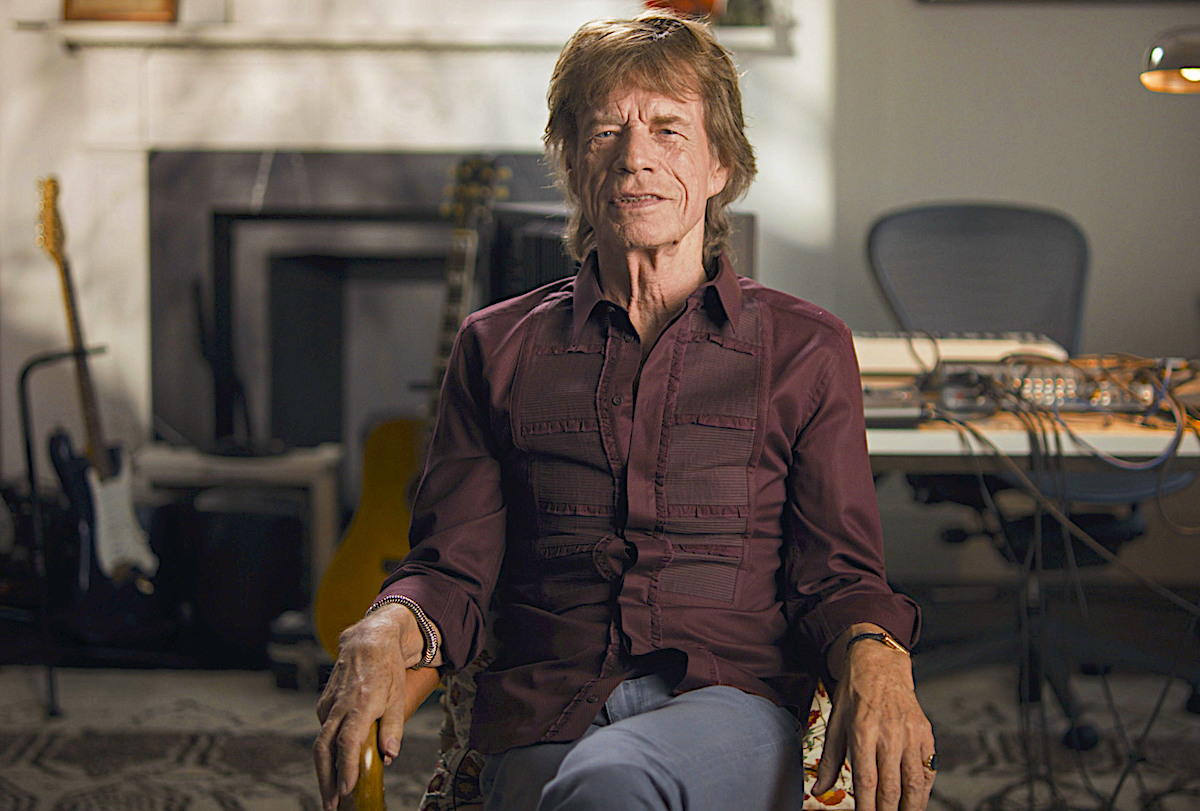 Jagger's own interview is a shrewd survey of the band's history given a bit of waspish spin. He's very droll, for instance, about the way the late Brian Jones would use fancy words like "eclectic" and "esoteric" in press interviews, so the others would take the mickey out of him by behaving like uncouth yobs. But while the film is liberally illustrated with some excellent archive footage ranging back to the early Sixties, from live shows and TV appearances to press conferences, Mick and Keith strolling in the grounds of Richards' Sussex home Redlands, Jagger joining anti-Vietnam demonstrators in Grosvenor Square and his wedding to Bianca in St Tropez, the story is told on a determinedly superficial level.
Thus while everyone accepts that Jagger is in control of the mighty Stones machine, the proposition isn't examined in any detail. During discussion of the band's parlous finances at the end of the Sixties and subsequent tax exile, for example, there's no mention of their problems with their rapacious manager Allen Klein nor of the silky actuarial skills deployed by their financial manager Prince Rupert Loewenstein to steer them towards vastly increased profitability. Again, while Jagger is blithely credited with masterminding the Stones' later ascent to enormous stadium tours, notably with the Steel Wheels campaign in 1989, there's nothing about the innovative legal and financial arrangements that escalated the band's earnings in giant exponential leaps, and helped to change the face of the rock'n'roll touring industry.
On a more personal level, Jagger's attempt to launch himself on a solo career in the mid-Eighties, which caused a sulphurous split with Richards and almost destroyed the Stones, doesn't even get a mention. Keith does pop up, though, to deliver the cryptic observation that "he's really a very honourable man under all that crap!", while Jagger laughingly comments that his relationship with Richards could never be described as "brotherly". As for the women in his life, a list which includes Marianne Faithfull, Jerry Hall and Bianca, none of them gets a word in. Jagger claims he isn't a control freak, but he's probably an unreliable narrator.
His relationship with Richards could never be described as 'brotherly'
rating
Explore topics
Share this article