Poldark, Series 2 Finale / Planet Earth II, BBC One |

reviews, news & interviews
Poldark, Series 2 Finale / Planet Earth II, BBC One
Poldark, Series 2 Finale / Planet Earth II, BBC One
Cap'n Ross makes his excuses, and David Attenborough tells of loved-up islanders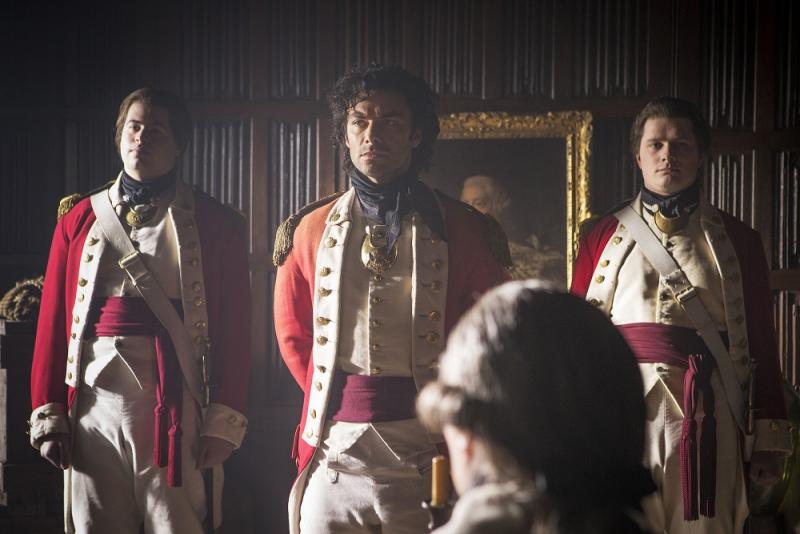 Off to save the world
So, a rough tally. We've had a trial, a near suicide, a punch-up, death by drowning, a near bankruptcy, a tin rush, another punch-up, a baby, a probable rape, a riot, another baby, and another one on the way, possibly a product of that probable rape. And more. Poldark (★★★), in the delivery of incident upon full-blooded incident, could be accused of many things, but it will not die wondering.
After another 10 episodes, we are where we are. Cap'n Ross is not off to the wars after all, but the milksop doctor Dwight is, having sailed after an off-screen night of torrid smooching with the blue-blooded pin-up Caroline Penvenen. That little cousin person, sort of a pointless character whose main role is to give everyone a bit of a breather, is now a mother. The villainous wood carving Warleggan is in possession of the field, having enclosed his land and removed his predecessor's portrait from the wall, and is now planning to send his pesky little stepson off to Harrow, the poor lamb, to make house room for his forthcoming heir. Ah, but said foetus may well emerge from the womb wearing a familiar scowl and the livery of the king's infantry, cowlick-curled with fists a-swinging. So the haggard old crone Agatha seems to forebode, forfend and foretell. How tasty would that be? Answer: somewhat.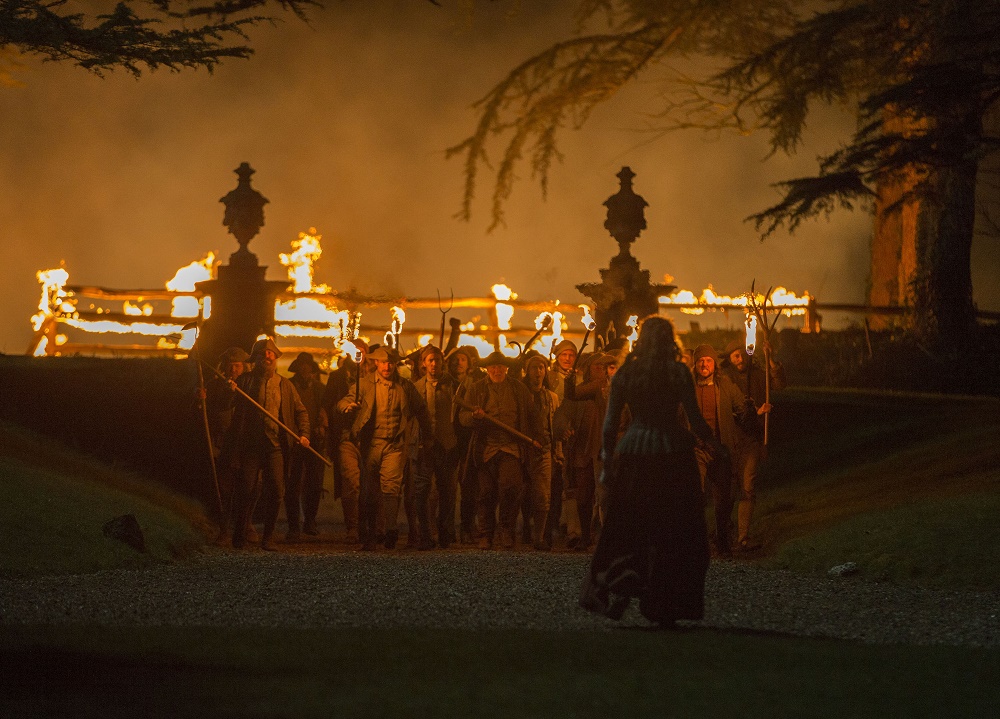 There was much sturm und drang und, if we're honest, dreck in this final episode, but in the end it was about the make-up after the break-up. How many hypocrites who've played away were squirming as Demelza, fresh from last week's revenge snog, tested Cap'n Ross's moral fibre by inviting him to consider a scenario in which the boot were on the other foot? "It's hardly the same," he snorted. "I do not admire you for this!" he continued. Then added, "It does you no credit!" Then he thought about it some more. "Entirely different!" Anyone been there?
Demelza played a massive blinder as she barred her tainted übermensch from the bedchamber and subjected his status as bodacious county hero to withering derision. "Go to war, Ross, play soldiers or stay home and save all of Cornwall." Slap dab in the testicles. Ouch. He kept putting on his is-this-about-Elizabeth? face, and it wasn't a great look. Eventually, after she'd nearly dispersed a lynch mob (pictured above) and he'd ridden in to the rescue, she consented to clamber atop his quadruped. Job done. Night of illicit passion forgiven. Hang on, back home she was still packing up to go, and take the nipper with her. That didn't make any sort of dramatic sense, but it did at least trigger Cap'n Ross's super-romantic speech about her adorable human imperfections. Cue clifftop canoodle, while CGI sails flapped two-dimensionally on the briny horizon. No tops off. Not this time. See you all next year for more of absolutely the same posh tosh.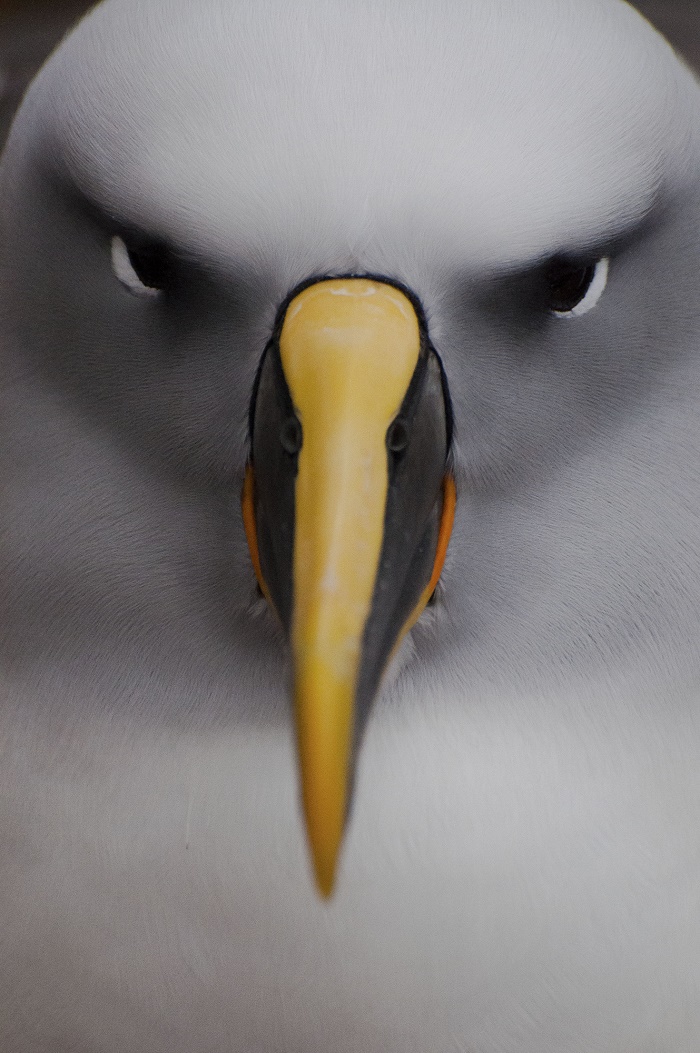 Without wishing to book one's place on the gibbet, might this column sound a sceptical note about Planet Earth II (★★★★)? On almost every level it is even more astonishing than all its Attenborough-fronted predecessors. Those adorable pygmy three-toed sloths, the whole ants spitting in the eyes of 10 million crabs thing, the Komodo dragons' Spielbergian slugfest – cameras see things they never could before, in higher definition than ever. It is a miracle that the miracles of nature can be brought so near.
So what's the but? The but is that Sir David, who after all is now 90, is no longer telling us how it is on camera, apart from at the start when he's in a balloon over the Alps and already halfway to heaven. Instead he's on script-reading duties in a studio, an inevitable confinement. The voice belongs to the greatest communicator television has ever known, but it tells anthropomorphising narratives of loved-up albatrosses and chinstrap penguins that err, ever so very slightly, towards Johnny Morris's Animal Magic, a children's programme from the dawn of time in which zoo animals were given human voices. These creatures are already being brought into our homes as never ever before. Sometimes the script imagines them as practically on the sofa with us. Still, remarkable.