Versailles, Series Finale, BBC Two |

reviews, news & interviews
Versailles, Series Finale, BBC Two
Versailles, Series Finale, BBC Two
Francophone junk TV leaves us thirsting for more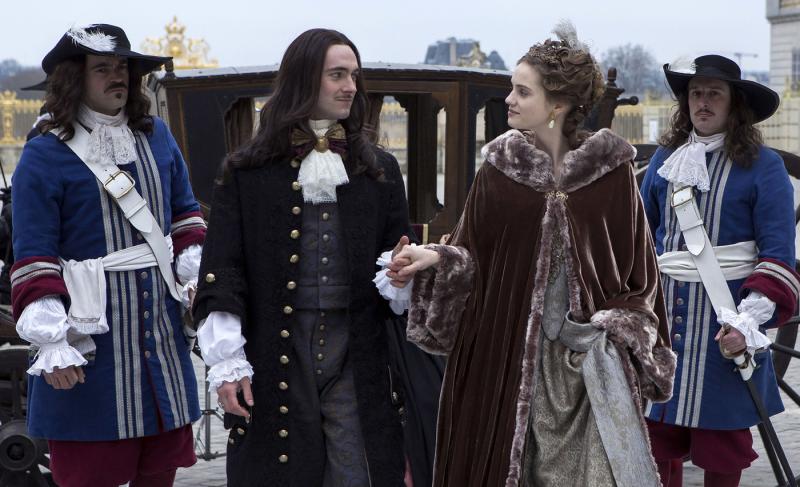 History repeats itself as farce: Louis (George Blagden) alights with Henriette (Noémie Schmidt)
So much has happened since the first of June when Versailles flounced on to our screens with its flowing locks and flashing cocks. The British people have voted to widen the Channel, the Conservatives have a new leader, Labour doesn't have one and Christopher Biggins has been expelled from the Big Brother house. As Louis XIV might have said: plus ça change…
So much has happened since the first of June when Versailles flounced on to our screens with its flowing locks and flashing cocks. The British people have voted to widen the Channel, the Conservatives have a new leader, Labour doesn't have one and Christopher Biggins has been expelled from the Big Brother house. As Louis XIV might have said: plus ça change…
The title song (Now and Forever by M83) became increasingly haunting as the weeks and wigs (often with heads still attached) rolled by. The series lost interest in sex as more and more bricks were laid, the palace took shape and glory shone around. Violence always lies at the heart of politics: Louis XIV's determination to exert his will upon the nobles caused a bloodbath.
Where is the black baby that disappeared in the second episode?
The final deluge began with Henriette (Noémie Schmidt) bursting (quite literally) into the king's bedchamber with blood gushing from her mouth. She had been poisoned. There followed a protracted deathbed scene that could have wrung tears of laughter from a heart of stone. As she could not reach the gardens, the gardens were brought into the room so that the scent of blossom filled the air. With Louis (George Blagden), her lover, on one side of her and Philippe (Alexander Vlahos), her husband, on the other, she burbled: "How handsome you both are. Oh God! It hurts so much to breathe. Make it go away!" And so on. The lamentable script did not improve, though it had 10 weeks in which to do so.
Elsewhere there was a brilliant three-way fight in which Marchal (Tygh Runyan) was stabbed and Louis brained the killer with a candlestick. Long hair adds drama to every set-to (and, when on the head, every nude scene). Marchal, a tortured torturer ("No one is above suspicion"), proved to be this viewer's favourite character – as much for his weird French accent as his physique. Runyan is actually Canadian and thus far best known for Snakes On a Plane. However, Stuart Bowman deserves the crown for making Bontemps more than just a loyal Scottish flunkey. He delivers his lines as if they actually mean something.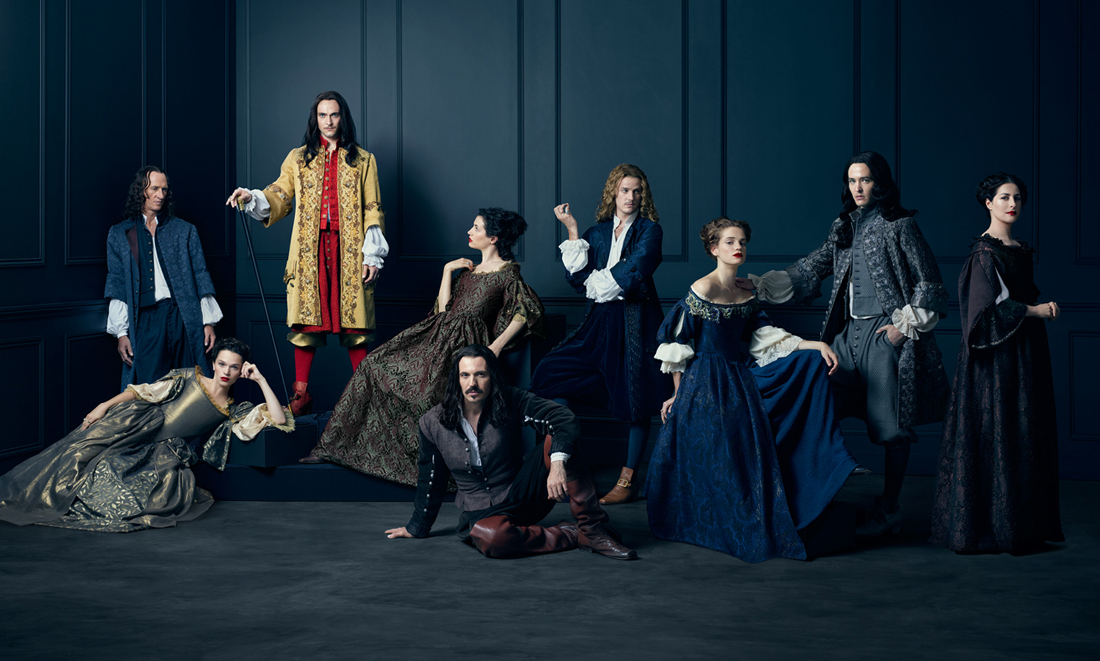 Philippe, meanwhile, threw a major hissy fit when his wife died and decided to leave Versailles with his faithful catamite. Cue slo-mo swishing through empty corridors: "We're leaving and we're never coming back." Not so fast, sweetie: a second series is being shot and a third is in the works.
You may well ask why. Well, where is the black baby that disappeared in the second episode? And Marchal, despite his six-inch knife wound, succeeded in identifying the enemy within – but not before the king's son had been kidnapped. Louis was left standing on what looked like Alderley Edge, gazing meaningfully into the middle distance. The air was thick with a sense of unfinished business.
Perhaps at that point the decision to recommission the series had yet to be taken. Certainly, the ending was more of a kerb-trip than a cliffhanger. Then that's kind of fitting. Versailles is quintessential junk TV: you gobble it up but are soon left wanting more.