Who Do You Think You Are? - Marianne Faithfull, BBC One |

reviews, news & interviews
Who Do You Think You Are? - Marianne Faithfull, BBC One
Who Do You Think You Are? - Marianne Faithfull, BBC One
Singer's true-life drama throws searching light on Hitler's demented regime
Thursday, 19 September 2013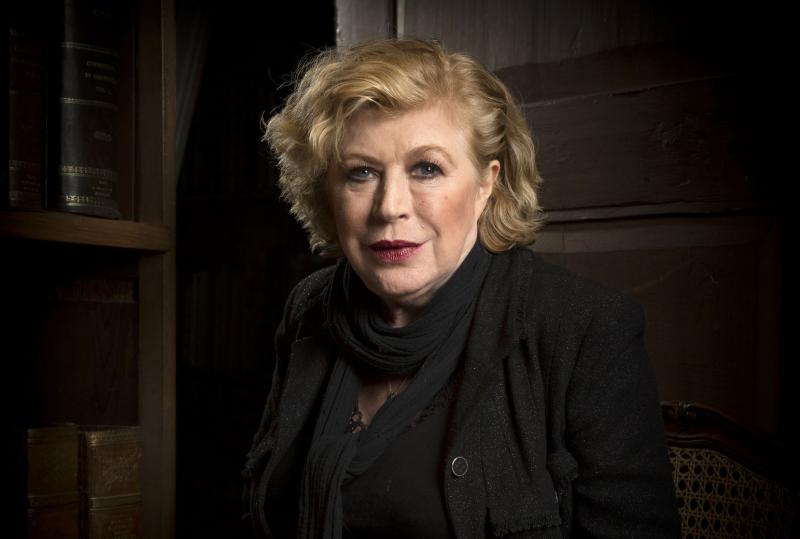 Through the past, darkly: Marianne Faithfull unravels her family's fate under the Nazis
We know, not least through her own account, of Marianne Faithfull's colourful progress as winsome Sixties pop star, lover of Mick Jagger, junkie on the streets of Soho and her artistic rebirth as gravel-throated chanteuse. Here, her frequently gruelling trawl through archives from the 1930s and '40s helped to explain how she became the artist she is, while throwing up some morbidly fascinating details about the inner workings of the Third Reich.
At the core of the film was her mother Eva, whom the young Marianne first came to know while growing up inside her cramped little house in post-war Reading. She'd married British officer Robert Glynn Faithfull in 1946, but the marriage didn't last, and her daughter surmised that the ex-husband had churlishly provided Eva with the cheapest and nastiest residence he could get away with.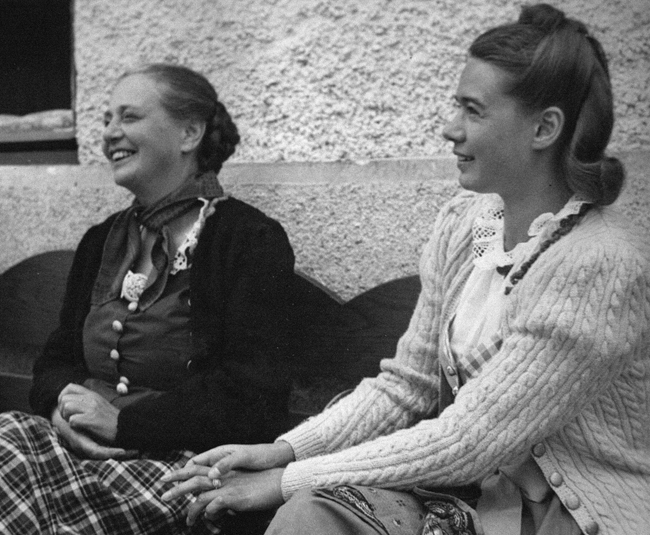 However, the young Eva had been a daring and innovative artist in her own right, dancing in Berlin nightclubs in the febrile atmosphere of the Weimar Republic and essaying experiments in "gender-bending" with her dance partner Hede. But, as a Hungarian Jew, she came under the scrutiny of the Nazis as they rose to power in the Thirties. She abandoned artistic innovation for any work she could find in regime-approved straight theatre, then fled Germany for Austria as the Nazi noose tightened (pictured above: Eva, on right, with her mother Flora).
Faithfull (or her researchers) had tracked down a string of historians and archivists to help unearth the family history, most of it previously unknown to Marianne beyond the bare outlines. She had heard that her grandfather, the aristocratic Artur Sacher-Masoch (a former Lieutenant Colonel in World War One), had been involved in anti-Nazi resistance after he'd moved the family to Vienna in the 1930s. However, this was the first time she'd seen documentary proof of how he'd helped assist enemies of the regime to avoid arrest. For his pains, he was arrested by the Gestapo and hung up by his hands, yet apparently managed not to betray his colleagues.
Artur's social standing offered some protection from Hitler's genocidal goon squads, enough at least to keep his Jewish wife Flora out of Belsen. But the fanatical detail with which the regime pursued its ethnic-cleansing obectives was luridly highlighted by an illustrated chart published by the Nazi Racial Office, delineating degrees of Jewishness and how each extra layer of Jewishness stripped away further privileges, such as who you might be permitted to marry or whether or not you were allowed to procreate. Marianne herself would have been a "mischlung", or mongrel, thanks to her partly Jewish background. "They were insane," muttered Faithfull, perusing the document incredulously (pictured below, Marianne Faithfull in 1957).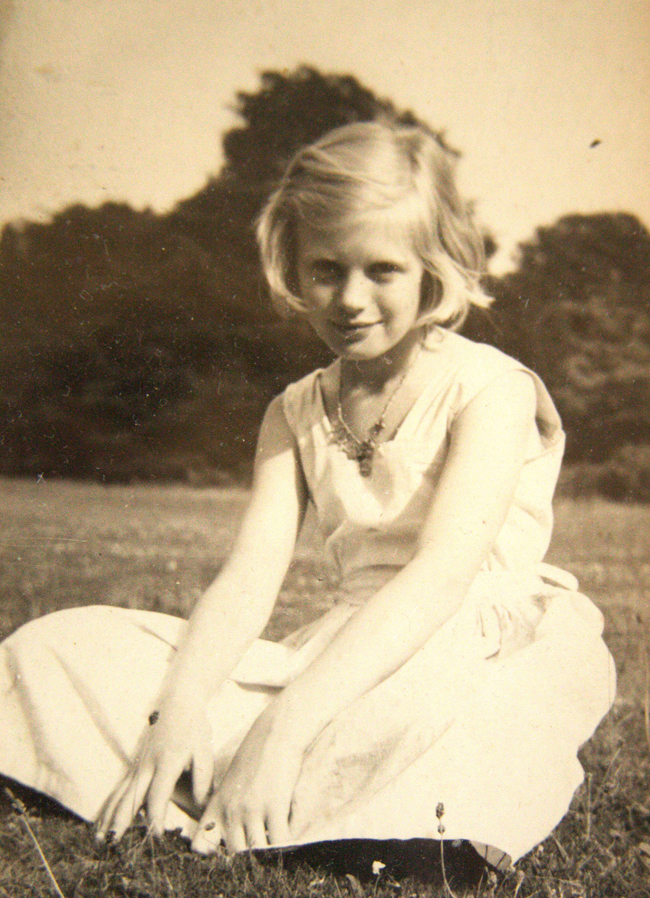 But after the Nazi armies had been destroyed Vienna had to endure the Red Army and its onslaught of mass rape, which engulfed 100,000 of the city's women. Faithfull is convinced this left both her mother and grandmother nursing an imperishable hatred of men, which Marianne inherited. She recalled how she found Sixties "free love" more of a torture than a liberation, and it wasn't until she was in her fifties that she managed to have a fully functional relationship.
Even if Faithfull felt able to declare that learning more about her family background had helped to "put the ground back" under her, this was a saddening and thought-provoking chunk of television. We may have the iPad and Google Glass, but that doesn't mean the corrosive tentacles of the past aren't still wrapped around our ankles.