Caravaggio & Bernini, Kunsthistorisches Museum, Vienna - high emotion in 17th century Rome |

reviews, news & interviews
Caravaggio & Bernini, Kunsthistorisches Museum, Vienna - high emotion in 17th century Rome
Caravaggio & Bernini, Kunsthistorisches Museum, Vienna - high emotion in 17th century Rome
Painting and sculpture vie for supremacy in the eternal city
Saturday, 14 December 2019
Gian Lorenzo Bernini, 'Medusa', 1638–40
It doesn't matter where you stand, whether you crouch, or teeter on tiptoe: looking into the eyes of Bernini's Medusa, 1638-40, is impossible. The attempt is peculiarly exhilarating, a game of dare made simultaneously tantalising and absurd by the sculpture's evident stoniness.
It doesn't matter where you stand, whether you crouch, or teeter on tiptoe: looking into the eyes of Bernini's Medusa, 1638-40, is impossible. The attempt is peculiarly exhilarating, a game of dare made simultaneously tantalising and absurd by the sculpture's evident stoniness. This extraordinary work – all the more remarkable for being relatively little known – is no less than frank in its materiality, its buttery striations delicious to look at and almost irresistably tactile, its muscular mass of snakes a dangerous and beguiling invitation to touch.
The Medusa's face is no less equivocal in its expression: unlike Caravaggio's more famous treatment of this mythical character, Gian Lorenzo Bernini's Medusa (main picture) is caught not in the venomous rage of her death throes, but in a more nuanced moment of dawning realisation and terror. Perhaps it is the instant before Perseus's sword lands its fatal blow; perhaps we see her as she is transformed by the wrath of Athena from a beautiful young woman to the snake-headed monster, whose gaze turned people to stone.
Bernini's sculpture – the highlight of this exhibition exploring art in Rome in the early 17th century – simultaneously renders and inverts the Medusa myth, transforming stone into vulnerable, terrified flesh and blood, in a feast of wit and intellect, sensuality and highly wrought emotion. It is typical of the art made in Rome in the 17th century, as much a dramatisation of classical myth as a virtuoso exposition of the sculptor's art.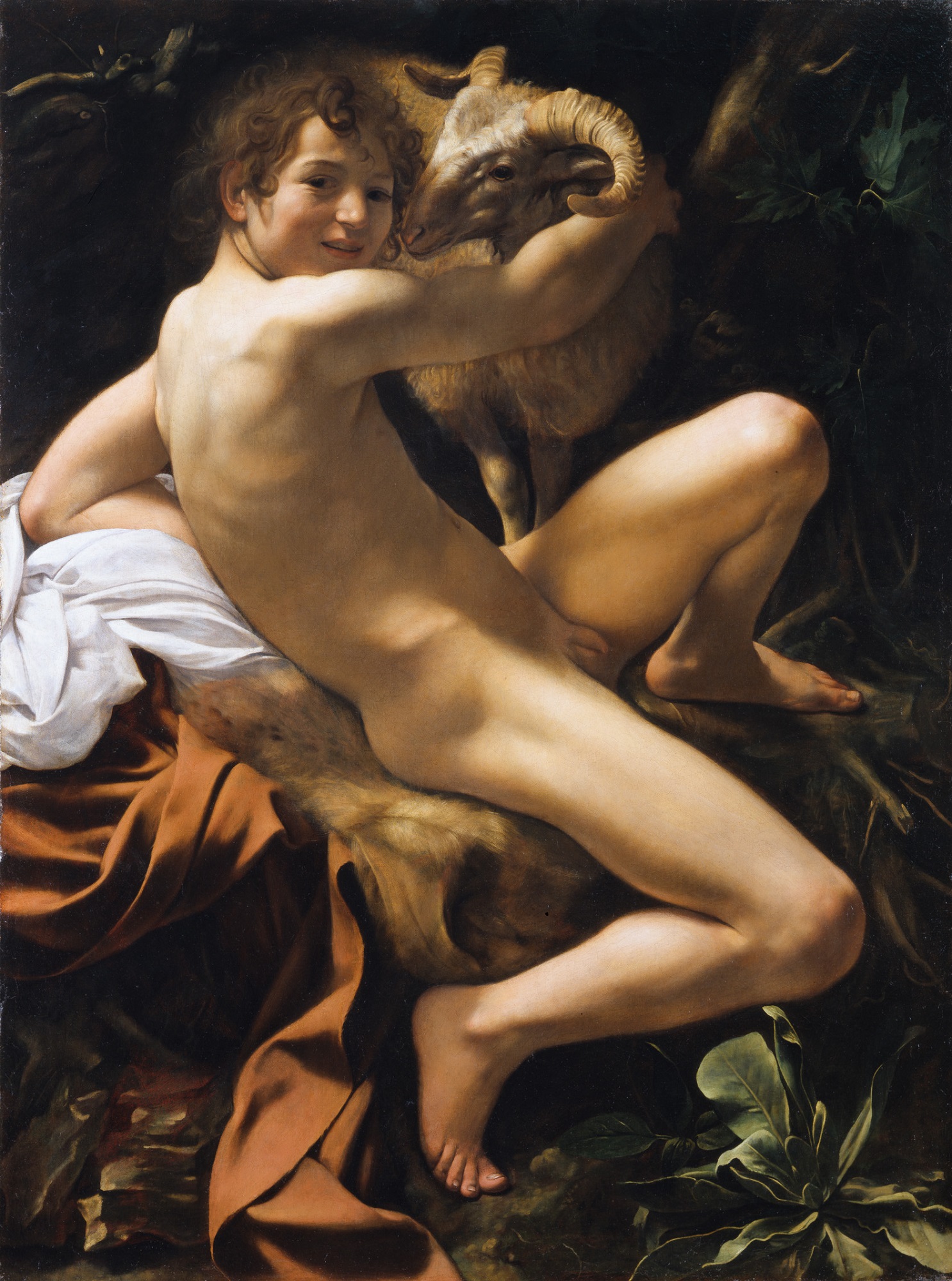 In so subtly and movingly rendering in stone fleeting expressions of high emotion, Bernini's sculpture issues a retort or challenge to the art of painting, and so takes its place in a dialogue-cum-rivalry between the art forms that had its beginnings in the mid-14th century. It was an exchange that struck particularly fertile ground in 17th century Rome, and the exhibition's headline stars provide some but not all of the most vivid examples of the creative energy and inventive spirit that prevailed.
Not surprisingly, the exhibition (a collaboration with the Rijksmuseum, Amsterdam, where it will transfer in the spring) plays to the strengths of the Kunsthistorisches Museum's own collections. Its holdings of Roman baroque paintings include the largest collection outside Italy of paintings by Caravaggio and his followers, and these serve as the exhibition's core, complemented by loans from collections all over the world.
Perhaps as a result of the museum's own focus, it's a curiously closed world that is represented. The circumstances that made 17th century Rome so productive are set out with little reference to Florentine precedents or the by now established tradition of counter-Reformation art that had begun in the mid-16th century in response to the Council of Trent. Despite this rootlessness, the immediate context of Rome's artistic flowering is engagingly conveyed, with powerful patrons who fuelled competition and attracted artists from all over Italy and beyond, combined with the renewed interest in classical antiquity evinced by the Grand Tour, serving as ambient themes.
The appetite for art that both depicted and inspired extremes of emotion was undoubtedly a result of the counter-Reformation, with religious paintings that inspired empathy deemed valuable devotional aids. One of the most perennially shocking examples of this phenomenon is Spadarino's Christ Displaying his Wounds, c.1625-35, in which Christ appeals to us directly while prising apart the wound in his side. It's a painting that involves us whether we like it or not, a piece of immersive theatre that casts us in the role of doubting Thomas, that we might touch Christ's wounds and so believe in His resurrection.
Pushed forward to the very edge of the picture plane, his voluminous robes gathered into deep folds, Christ's three-dimensionality verges on the oppressive.This focus on the convincing presence of the figure is what makes the painting so compelling, and to achieve it Spadarino borrows heavily from the language of sculpture.
The exhibition is divided into sections that borrow from categories of emotion prevalent in 17th century discourse on art. Though they refer to contemporary writings that were required reading for artists of the time, they are not expanded on sufficiently to make them much more than convenient labels so that they provide a thematic rationale, rather than a sense of contemporary theorising. The section devoted to love is one of the more instructive, as it exemplifies just how blurred were the boundaries between images of sacred and profane love. Caravaggio's highly eroticised St John the Baptist, c.1602, (Pictured top right) makes only a cursory show of presenting a religious image: the boy is presented to us as a feast for the senses, the animal furs heightening the picture's tactile appeal.
Despite the boy's relaxed demeanour, the position he adopts is far from easy. Here too, we can see a painter thinking like a sculptor, conceiving his figures in the round, to be admired from all angles. Caravaggio's John the Baptist, is a feat of invention, in which Caravaggio sets his mind to claiming the territory of the sculpture, the boy's unnatural contortions achieving a certain three-dimensionality by allowing us to see the boy's body from almost every angle.
Curiously enough, for an exhibition that insists so much on the interaction between the art forms, sculptures are rarely seen to their best advantage, almost all of them being positioned against walls so that they specifically cannot be admired from all angles. In the final room, dedicated to scherzo – (roughly translated as jest, joke or hoax), sculptures are placed on the floor, or in the case of the wonderful grotesque heads made by Bernini to adorn his carriage, placed so high up that they are barely visible.
For all that, this is an ambitious and intriguing show, and the inclusion of certain key works, including the recently discovered Mary Magdalene in Ecstasy, 1620-25, by Artemisia Gentileschi (Pictured above), and Bernini's mesmerising Medusa, span the emotional gamut that characterised the visual world of 17th century Rome, by turns contemplative and carnivalesque, erotic and pious. A specially produced book, beautifully illustrated and with extensive texts accompanies the exhibition, which will open at the Rijksmuseum on 14 February next year.
Caravaggio & Bernini, Kunsthistorisches Museum, Vienna until 19 January 2020 and then at the Rijksmuseum, Amsterdam from 14 February -7 June 2020
The accompanying book, Caravaggio Bernini: Early Baroque in Rome is published by Prestel in association with the Kunsthistoriches Museum Vienna, and the Rijksmuseum, Amsterdam, (£45.00 hardback).
Bernini's sculpture issues a retort or challenge to the art of painting
rating
Explore topics
Share this article