Caroline Maclean: Circles and Squares review - adventurous art, progressive living and a good gossip |

reviews, news & interviews
Caroline Maclean: Circles and Squares review - adventurous art, progressive living and a good gossip
Caroline Maclean: Circles and Squares review - adventurous art, progressive living and a good gossip
Maclean's captivating narrative reveals the period when British art was at the vanguard
Maclean's title borrows from Dorothy Parker's quip: the Bloomsbury group 'lived in squares, painted in circles and loved in triangles'
There was a moment in the 1930s when it seemed that contemporary art, as practised in Britain, might join the mainstream of the Western avant-garde.
Caroline Maclean makes a lively examination of this uneasy decade, centring mostly on the circle of visual artists who lived in
Hampstead
and Belsize Park, in an account that approaches an artistic and personal concatenation of
Carry On
.
Maclean's entertaining book presents its serious subject in an easy colloquial style, inviting us into the adventurous art world in Britain (which was then so small that everyone knew everyone) as if into a good gossip. Artists from Henry Moore to Ben Nicholson, and Barbara Hepworth to Jack Pritchard, meet, seek to make their living, fall in love, wreak havoc, and throughout remain passionate about their art as well as one another.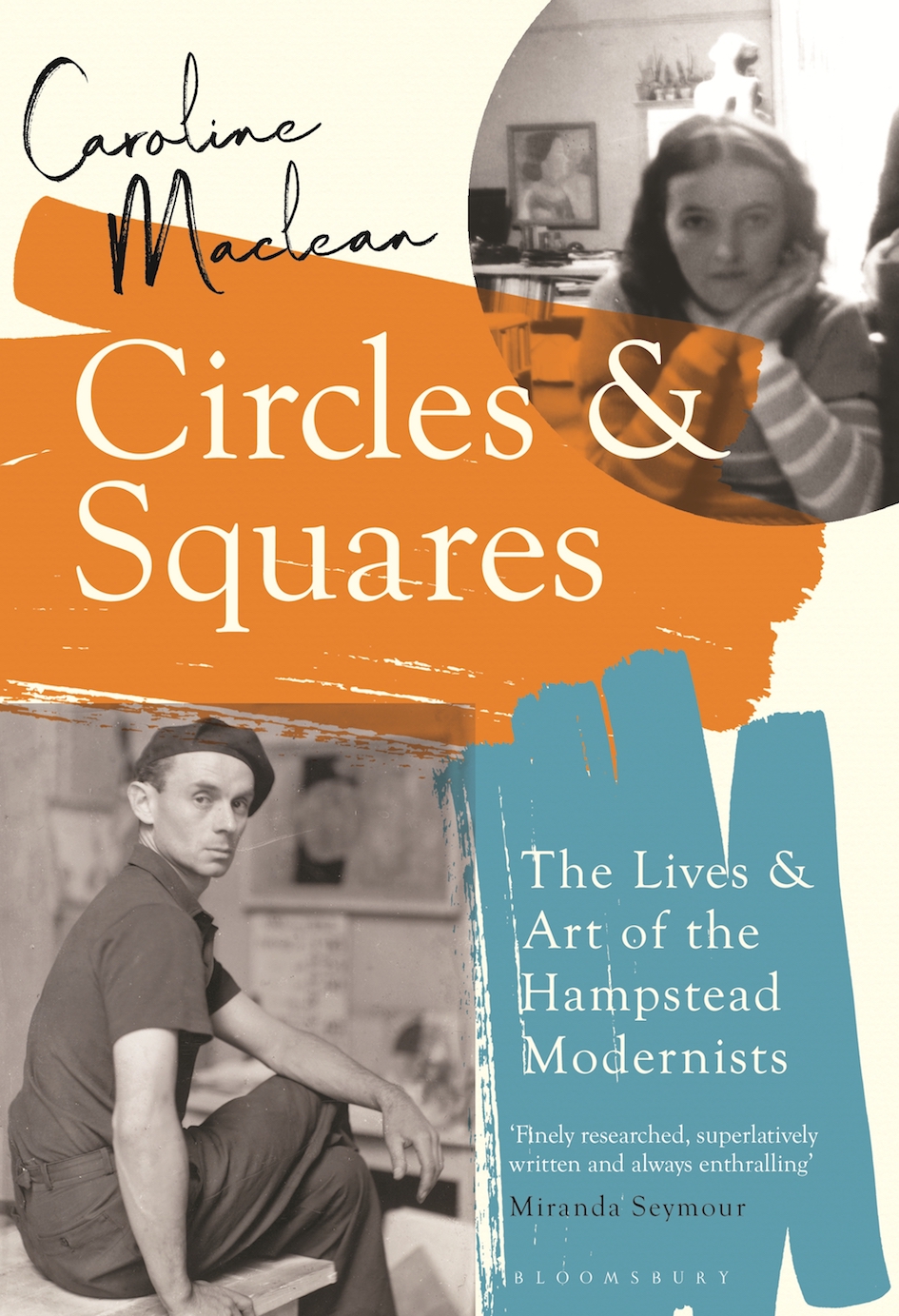 As a tale of journeys both geographical and emotional, and relationships that withstood conflicting ideals and frequent rearrangements, the book is captivating and wide-reaching. It's also a challenge to keep everything straight, despite the handy map: Isokon (also known as the Lawn Road Flats: an experiment in modernist small apartments), Ernö Goldfinger's trio of houses in Willow Road, the Everyman cinema, the Mall Studios and Parkhill Road are all clearly noted, amongst other landmarks. While London is the fulcrum for Maclean's book, she also tracks journeys within Britain (Cornwall, Yorkshire, Cumbria) as well as from the continent: emigrés from Walter Gropius (founder of the Bauhaus) to Laszlo Moholy-Nagy, who escaped across the Channel as the political crisis deepened, amplifying contemporary debate and influencing artistic practice.
The captivating narrative begins with Ben Nicholson falling for the sculptor Barbara Hepworth, leaving his first wife, painter Winifred Nicholson. From there, Maclean focuses on the interplay between personal relationships and creative achievement: engineer Jack Pritchard and his wife Molly, for example, who completed the Isokon building with architect Wells Coates while maintaining a ménage à trois. From sculptor Henry Moore and his painter wife, Irina; to writer and editor Herbert Read married to musician "Ludo"; the giants Piet Mondrian (who loved London but felt he had to go to New York) and Alexander Calder, Maclean's broad cast are all characters who managed, against all the odds, to be innovative, deeply committed artists striving for a new progressive form of living in a Britain that was basically conservative.
In complement to the shifting personal liaisons, the groups formed and reformed, as did the publications and the arguments. Various "isms" jostled against one another: surrealism, romanticism, constructivism. Nicholson, in particular, was concerned his colleagues' art might be tinged with surrealism as opposed to pure abstraction. Debate raged; art really mattered.
Astonishingly, it was only in 1936 that the first exhibition purely centred on abstract art was organised. "Abstract & Concrete" was its title. It travelled to Liverpool, Oxford, Cambridge and the Lefevre Gallery in London, including a spectrum of artists from Wassily Kandinsky to Calder, and Gabo Miro to Alberto Giacometti, alongside their British peers. The same year, a mixed exhibition of applied and fine art included Constantin Brancusi, Moholy-Nagy, Hepworth, Moore, Nicholson and Giacometti, as well as furniture by Marcel Breuer and a radio by Wells Coates. Nothing was sold.
When war came, despite the War Artists Commission and other attempts to sustain British art, the period of innovation faded. Today, amid the screaming cacophony of the international art world, the British contribution is hardly dominant. Caroline Maclean's enthusiastic, even breathless, canter through British art in the 1930s shows us where this country was once almost at the vanguard, with a momentum that dissipated understandably in the war years, and which has never quite been recaptured.