Caspar Henderson: A Book of Noises - Notes on the Auraculous review - a call to ears |

reviews, news & interviews
Caspar Henderson: A Book of Noises - Notes on the Auraculous review - a call to ears
Caspar Henderson: A Book of Noises - Notes on the Auraculous review - a call to ears
A new paean to a miraculously noisy world
Thursday, 05 October 2023
Author Caspar Henderson
Have you ever considered the sheer range of sounds? You may think of deliberate human efforts to move the air: music and song, poetry or baby talk, cries and whispers. Other human-made noises come to mind: sirens, bells, fireworks; the hum of the street or the bustle of an army on the move. Animal and bird sounds appeal, of course, along with the music of a landscape – creaking branches, tinkling streams, or whistling winds.
And if we are waxing metaphorical, perhaps the "sounds" of the cosmos, such as the echoes of the Big Bang, that still reverberate faintly as fluctuations in the universal background of microwave radiation. All these and more have their place in Caspar Henderson's rather delightful catalogue of things that impinge on what I suppose is our second most important sense. (Humans are visual creatures first, but sound is vision's near constant companion).
Henderson's appetite for marvellous phenomena, and commitment to searching them out, makes him a most congenial literary companion. He demonstrated that amply in his Book of Barely Imagined Beings on the byways of natural history, and A New Map of Wonders, which ranged more widely over things to appreciate about the world. Sometimes, he wrote in that book, the mere act of noticing can bring about a state approaching enlightenment.
In this latest, more modestly titled volume, he is helping us to notice sound or noise – he uses the words interchangeably – and perhaps to listen more deeply. It's loosely organised around four categories of sound, beginning with those (metaphorical) cosmic sounds. After the music of the heavens he moves on to sounds of the Earth ("geophony"), sounds of living things, and – the longest section – sounds we make. Each section is a set of free-standing mini-essays, which are suggestive rather than comprehensive, so it is a book for dipping into rather than a reviewer's orderly inspection from first page to last.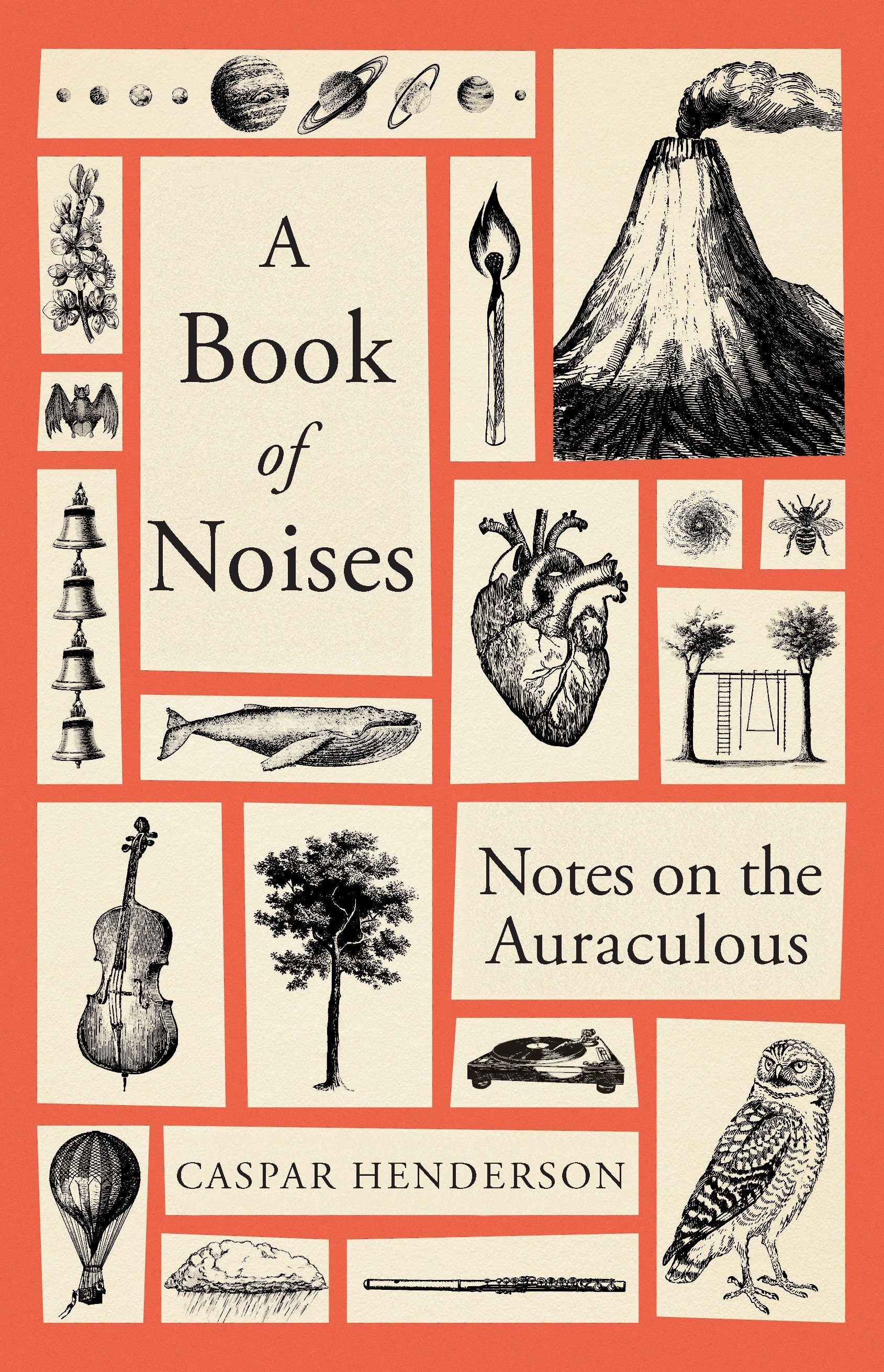 Diving in, one brings up something unexpected from almost every page. The appeal of a grand miscellany like this depends on the industry and good taste of the compiler, and Henderson is reliable on both counts, as intriguing as he is eclectic. Try the index entries for "K", which range over kangaroos and Kandinsky; katydids and Athanasius Kircher; klezmer and Krakatoa; krill, Krishna, koras, and Keats.
It's not a book that lends itself to summary, and readers will come away struck by different items in the glittering array here. Henderson offers them up with just enough commentary to leave you wanting more, putting each briefly in context, describing them vividly, and making liberal use of well-chosen quotations from a large collection of other writers. My favourites at the moment include the single picometre (that's one million, millionth of a metre) my eardum needs to move to register the faintest audible sound; the fact that the Northern Lights make a sound (a soft crackling); and the astonishing evolutionary arms race between bats that hunt by ultrasound echoes, and their moth prey that generate their own pulses to jam the bats' signals, or grow scales that absorb the bats clicks instead of reflecting them back to the hunters. There are many, many more, but best to choose your own.
The other decision for the reader is how often to pause and search for the sound under discussion. Henderson's previous two books were notable for beautiful illustrations, but a volume devoted to sound doesn't lend itself to that. The links are not given, but a quick Google or a visit to YouTube complements the silence of a book. I recommend succumbing to that temptation. This is a book that could be read quickly, skipping and skimming. But a slower approach, seeking out the actual sounds and pondering them, aligns better with the author's intent.
Like its predecessors, Henderson's latest is a heartfelt extended plea to pay closer attention to the things around us, and a guide to the rewards that can come from doing that: a secular invitation to renew a sense of wonder, as a bulwark against the disenchantment of the world. Henderson has a proper sense of the perilous state of the planet, a recurrent side-topic in these pages, but he is typically of good cheer because, as he writes, he dwells in "a world alive with good noises". They can't all be squeezed into one book, but a marvellous selection of them is to be found here.