Charlie Porter: Bring No Clothes - Bloomsbury and the Philosophy of Fashion review - dress to impress |

reviews, news & interviews
Charlie Porter: Bring No Clothes - Bloomsbury and the Philosophy of Fashion review - dress to impress
Charlie Porter: Bring No Clothes - Bloomsbury and the Philosophy of Fashion review - dress to impress
Porter pens an ode to clothes and their social importance in this compelling text on textiles
Thursday, 26 October 2023
Author Charlie Porter shows it matters what we wear
It's not hard to miss the fact that Bloomsbury is back in fashion at the moment. This summer, it felt like everyone's Instagram story showed a trip to Charleston (the home of Vanessa Bell and Duncan Grant). In the last month alone, the Charleston Trust has opened a new exhibition site, and Charlie Porter's Bring No Clothes: Bloomsbury and the Philosophy of Fashion has been published.
Porter's book is his second (after the highly readable What Artists Wear), and is an elegant and thoughtful investigation into the psychological space that clothes took up in the heads of the Bloomsbury Group, a set of intellectual powerhouses that included Virginia Woolf, John Maynard Keynes, Vanessa Bell, Lytton Strachey, and E. M. Forster. With its fashionable Tate-esque font-cover and frequent pictures, it might be easy to dismiss the book as light and fluffy, but his arguments and their pertinence to the present day elevate it to a text that gives power to a conversation that is often written off as meaningless: talk about clothes.
In large part, this power is due to the way in which Porter directly confronts the assumed frivolity of clothes. In so doing, he defies Thomas Carlyle's 1833 Sartor Resartus, which openly mocked the philosophy of clothes (despite the fact its author's own clothes were a clear means by which he could establish his "superiority" over others). Porter demonstrates repeatedly that garments are always a marker of social standing, a means by which sexuality and gender can be either hidden or celebrated, a way to express freedom or restrict it – ultimately, that clothes are as much a part of our visual culture as any other form of art.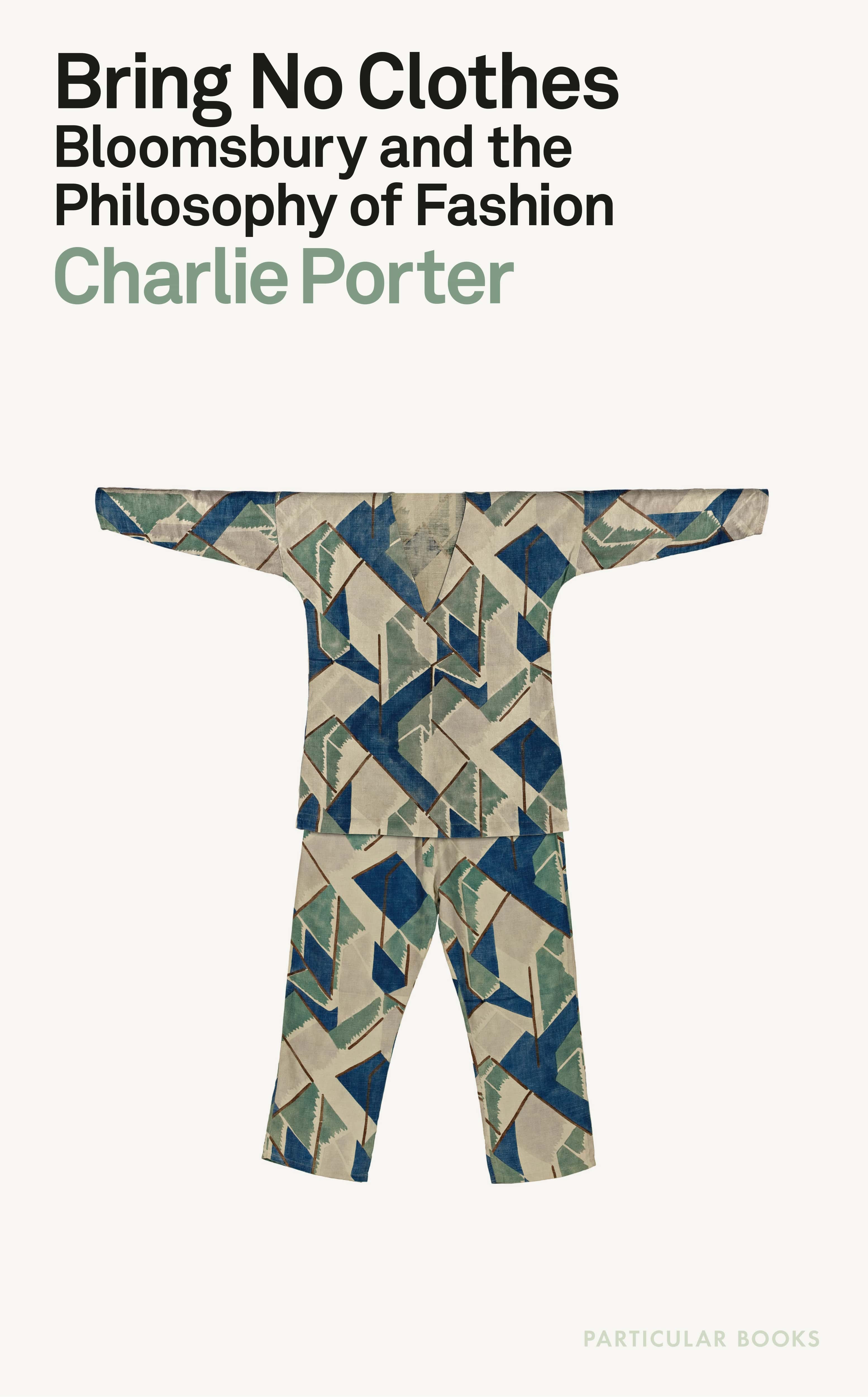 Similar to what Alice Roberts' excellent books have done for archaeology, Porter asks the reader, first of all, to question their own preconceptions about the world via the objects he presents. Like Roberts does so well for grave goods, Porter dons a garment and uses it to interrogate our assumptions about gender, class and sexuality. What's more, he shows how clothes matter to our perception of the Bloomsbury Group, who commands our cultural fascination even 100 years after its heyday. He doesn't shy away from the discomfort of this – at times – questionable group: the Dreadnought Hoax (blackface involving Virginia Woolf), the barely visible presence of servants, and John Maynard Keynes' truly shocking support of eugenics – these are all considered with a careful and judicious eye.
Bring No Clothes is split roughly into chapters centring on each of the various characters of the group, but Porter makes some excellent digressions (the Dreadnought Hoax being one of these). He brings aspects of his own life – queerness and grief, for instance – into the book, as well discussions of current designers that bear relevance to the century-old grouping. A particularly interesting side-road in the chapter about E.M. Forster concerns a young designer who has investigated the boundaries and blurrings between homosexual and homosocial relationships, which allows Porter to discuss his own sexuality. Porter reminds us how what we wear is a clear marker of social position and a means by which one can pass through life through visual codes (viz. the ubiquitous early 20th century's top hat).

The book ends with Porter's own philosophy of fashion, a dissection of what exactly we mean by "clothes", as well as the various types of "tension" that give these objects life. He walks out into the Bloomsbury of the present day, describing each person's clothes and tacitly demonstrating how we see these items as social signifiers. Finally, he returns to a key motif of the book, detailing his own dressmaking, and how that is woven into his experience of personal grief. As he does throughout, Porter deftly shows the reader how and why clothes matter at all levels of their use: however beautiful or workaday, fashion tells us much about who the Bloomsbury Group were, about who Porter is – and something of who we are, too.