Julian Baggini: How the World Thinks review - a whirlwind tour of ideas |

reviews, news & interviews
Julian Baggini: How the World Thinks review - a whirlwind tour of ideas
Julian Baggini: How the World Thinks review - a whirlwind tour of ideas
Only the world can be enough: the British thinker offers 'A Global History of Philosophy'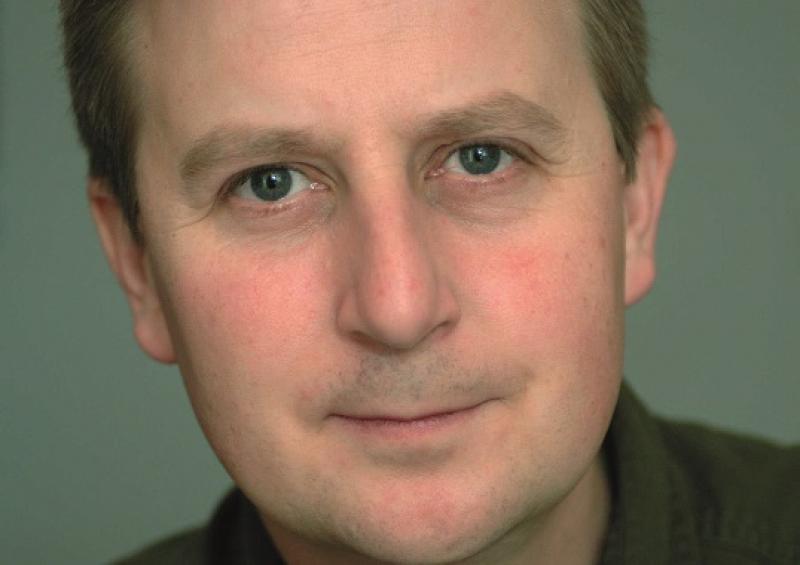 'Marvellous and original ': Julian Baggini
The intrepid philosopher Julian Baggini has travelled the world, going to academic conferences, interviewing scores of practicing philosophers from academics to gurus, trying to figure out and pin down – well, just what his book's title suggests. He is an advocate for the possibilities inherent in a very carefully controlled pluralism: you cannot just pick and mix, for the fruit needs its parent plant to fully flourish. Context is crucial, but so is understanding.
For millennia, the world has been thinking about the most baffling of questions: why are we here, where have we been, where are we going, or are we just – here. Is this it? And what does it mean? There are, of course, a multitude of answers, and of practices, but How the World Thinks is a book about philosophy, and not about the minutiae of religions (although they cannot help but be often intertwined). Fascinating and unexpected details and contrasts turn up to choreograph the narrative: Chinese ancestor worship, for example, could involve real banquets for the departed with real food, the living in attendance, while of course Christians have the symbolism of the Eucharist, although he refrains from pointing out that secular cynics might think of that as something much darker.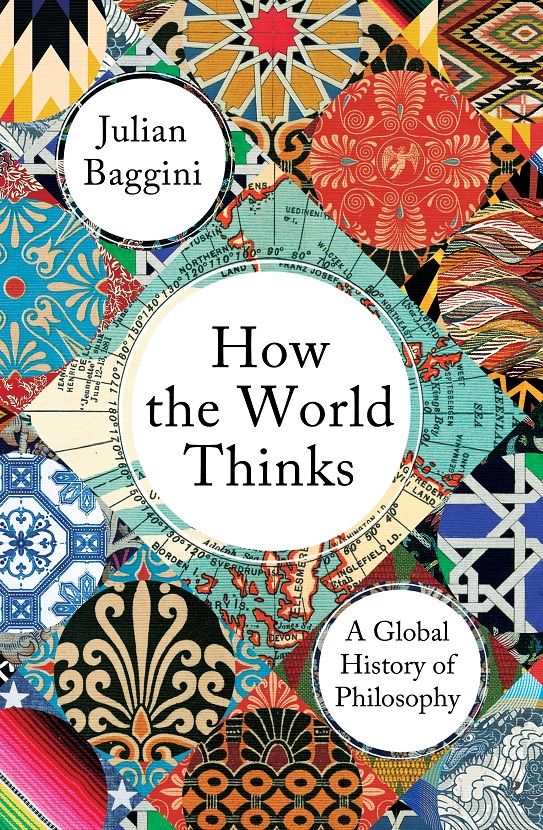 We are immersed in a dazzling kaleidoscope of Vedas, Upanishads, haikus, karma, yin and yang, Confucius, ancestor worship, Plato, Aristotle, Daoism, utilitarianism, contradiction, paradox, emptiness, fullness, pragmatism, empiricism, realism, rationalism, spirituality, neo-Platonism, to name but a few elements in a concatenation of thinkers, "isms" and labels. Baggini presents in concise form multiple attempts and different points of view that over millennia have suggested how we might perceive the structure of the world in which we live, the meaning of the self, and society, and beyond that – possibly – meaning.
Is this cacophony of philosophies – often allied with the puzzles of ethics, morals, theologies, religions and politics – actually more similar than different? Is your head already aching? The calm tone of both acceptance and curiosity on the part of the author is a real help in this seeming whirlwind of a world tour. Sometimes in each short chapter the thicket of names and quotations is so dense that the reader is caught in a maze, much like the labyrinthine tangle our author is leading us through; on the other hand, Baggini has written many a newspaper column, and has a true gift for making the difficult accessible in lapidary prose.
Beyond this, there is the implication – and also an aspiration spelled out – that by understanding such differences we will all manage to get on better, communicate more helpfully, traverse the dangers of a mental landscape scarred by misunderstandings, and all this in a world of thought where, however many explorers we have, everything remains riddled by uncertainty and speculation. And those so certain of their world view may be the most dangerous of all.
What is especially attractive, significant, helpful and important about Baggini's outlook is exemplified in his book's dedication to the East-West Center in Hawaii, those island specks in the middle of the Pacific: in these trying times, this is not a Eurocentric perspective but one about global issues in the widest sense. Although the largest proportion of the experts, historians, philosophers and academics consulted are indeed white Europeans (who may even wear suits), the histories and attitudes that are explored are from all cultures and all times.
Can Westerners understand the Japanese fascination with emptiness, the spaces in between? Can Asians understand how literal parts of the European traditions are?
And the oddest coincidence is that philosophical structures and attitudes evolved worldwide, as far as we know, in China, India and Greece, at almost the same time. Indeed the Chinese philosopher Mencius is cited here more than Plato. Baggini tells us that philosophy was born, in practical terms, everywhere, between the 8th and 3rd centuries BCE, defined by Karl Jaspers as the "Axial Age"; this narrative, describing as many philosophical approaches as possible, aims to take the reader up to the Information Age.
So while this is undoubtedly a book about the biggest questions, there is no attempt on the part of the author to answer them – rather, simply to describe attitudes that in some instances are almost impossible to define. Can Westerners understand the Japanese fascination with emptiness, the spaces in between? Can Asians understand how literal parts of the European traditions are? Is there any agreement, for example, about time? Many philosophies see it as cyclic, while Australian aboriginals see past, present and future all as one. Can countries which believe in the philosophical determination behind thinking that society as a whole should provide for all its members understand the passion of can-do Americans to exalt the power of the individual and individual autonomy?
Baggini himself was often charmingly baffled. He attended the 90th Indian Philosophical Congress (founded by Tagore in 1925) but was genuinely astonished, coming as he does from the Western argumentative tradition, by what he perceived as undue reverence and acceptance, a lack of questioning on the part of Indians of those whom they regarded as their superiors in every way. He was even a little testy, deeply distressed by both the chaos and poverty he witnessed: "There are certainly more godforsaken places, but has anywhere been forsaken by so many gods? The Vedas name 33 deities and it is popularly believed by Indians that there are in fact 350 million. If these gods were real, you might have thought they would have given more divine assistance to the nation of a billion people that worships them." He goes on to discuss the resulting necessity of a kind of resigned fatalism among Indians, beliefs in other lives, salvation in a life to come.
At the end of his journey, for now, his notes suggest scores if not hundreds of books, articles, films, lectures and other sources, and he cites many a conversation with contemporary philosophers. There is a succinct bibliography. But we could certainly have done with a glossary for many of the terms which are painfully unfamiliar for unenlightened Westerners. But this is really a marvellous and original – now there is a western concept – introduction to a complex field, highly personal, entertaining, fact-filled, and even entertaining. Worth reading and re-reading,
How the World Thinks by Julian Baggini (Granta, £20)
Is your head already aching? The calm tone of both acceptance and curiosity on the part of the author is a real help in this seeming whirlwind of a world tour
rating
Share this article