Luis Sagasti: A Musical Offering review – the sounds of silence |

reviews, news & interviews
Luis Sagasti: A Musical Offering review – the sounds of silence
Luis Sagasti: A Musical Offering review – the sounds of silence
A bewitching suite of stories about music, heard and unheard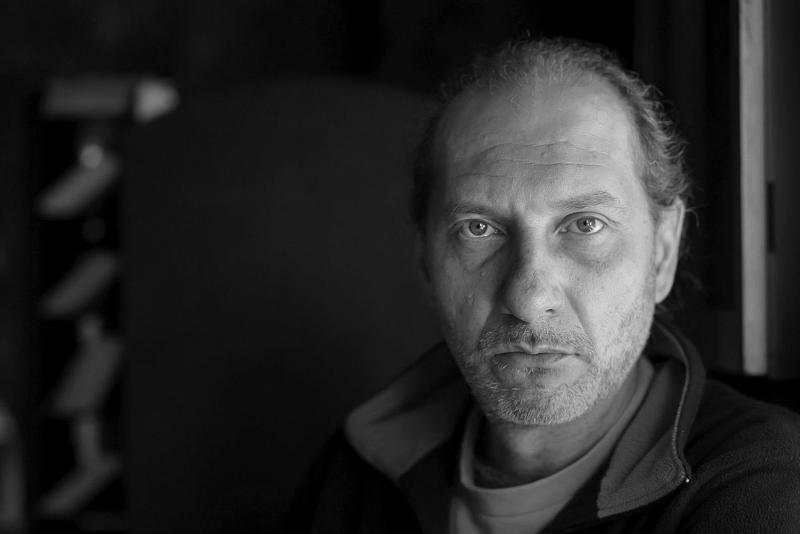 Words for music: Luis Sagasti
Luis Sagasti attends closely to the silence that precedes, pauses, and follows music in this mesmeric collage of stories inspired by the sounds that humans – and animals, and stars – create. Like many authors before him, the Argentinian novelist and curator is also a bit obsessed by Bach's Goldberg Variations, especially as played by the maverick Canadian genius Glenn Gould. Well, Luis – snap.
The last pre-lockdown
Goldbergs
I heard live fizzed into the Devon twilight a year ago during the Dartington Festival, in a blistering, furiously-paced performance by pianist Joanna MacGregor that burned up every scrap of space between the 32 sections as if she knew that some long, dark silence loomed ahead. With live music still, for most of us, a pre-pandemic memory, Sagasti's ingenious, and moving, theme-and-variations feels sadly timely as it dwells on the sounds conjured out of silence by thought, dream or by nature itself. And he begins, and ends, with the variations Bach reportedly composed to send the insomniac Count Keyserling to sleep. The ace teenage harpsichordist Johann Gottlieb Goldberg helped to snuff out his patron's consciousness each night not with Bach's notes themselves but in the "crevasse that separates each variation".
This isn't quite a novel, and it isn't quite an essay. Still, Sagasti's compact (120 pages) but densely textured mosaic of musical stories do trace a kind of narrative arc. They repeat and then transform the same essential motifs: silence, circularity, sleep, the quest for some heavenly or absolute music, and – insistently – music's role in grief, in war, in the natural world, in birth and death, as lullaby or elegy. Naturally, the form serves to amplify the theme. If you seek a musical analogy for the shuffle of juxtaposed ideas, images and tales that drives A Musical Offering, perhaps it's more like a wild contrapuntal fantasia, Lizst-fashion, than a strict Bachian progress through every mutation of some basic speck of harmonic DNA. Sagasti seems to agree with the words of Schubert's An die Musik (though he doesn't cite them – too clichéd, maybe?) in finding that organised sounds show us Den Himmel bessrer Zeiten, a heaven of happier times. He does suggest that "Perhaps all the songs in the world have a happy ending", and that music tells "a story with no baddies… Like the thought process of a galaxy".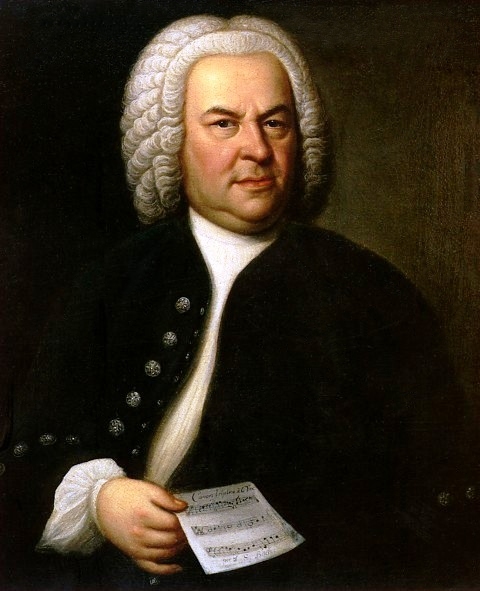 Between those Glenn Gould, and Goldberg Variations, bookends, his narrative cells take in stories about Bach himself (pictured left by Elias Haussmann), Messiaen, the Beatles, Scriabin, Beethoven, Pete Townshend, John Cage, Brahms, Stockhausen, the Rolling Stones, and a dozen others. Some are well-known: Paul McCartney dreaming Yesterday, convinced that someone else wrote the melody, and finally playing this gift from the mystic music of the spheres "Like handing something in to the police". Some strain credibility (you could, after all, read this book purely as fiction), like the pioneer harpsichord revivalist Wanda Landowska hauling her instrument through Russian snowdrifts to play for grumpy old Count Tolstoy in 1919 (er… he died in 1910). But guess what? Landowska did play for Tolstoy, three times rather than twice, as Sagasti says, only she did so a decade earlier. However, I'm pretty sure that Borges (a palpable presence here) would have relished the yarn about the great organ of Himmelheim whose mammoth pipes provoked an avalanche that buried the Alpine town.
The music found within silence or within nature, Keats's unheard melodies, haunt the book. Pre-Who, young Pete Townshend endures a miserable trip with the Sea Scouts but hears the ambient marine sounds as "countless threads of an angelic choir". Scriabin imagines a supreme, epoch-changing work, Mysterium, to be performed in the Himalayas in a spirit of "overwhelming ecstasy" and ushered in by "a pealing of bells hung from the clouds themselves". Messiaen listens to birdsong, which he called "the best music in the world", and channels it into compositions that defy loneliness, conflict, imprisonment, in order to "do away with" human time. Haunted by the deaths of children, his own daughter among them, Mahler lets the Ninth Symphony drift away into darkness and silence, with a violin lullaby "that stretches out into the unsayable". Inevitably, Sagasti seizes on the span of ambient sound invoked by John Cage during the silence of the pianist in his famous/notorious noteless opus 4' 33''. He doesn't mention that Stravinsky, outflanked by the avant-garde, retorted by saying that he looked forward to longer works by Cage-ites in the same style.
Sagasti's variations carry us from the birds to the stars, and from lullaby-rocked cradle to lament-blessed grave. Music's role as resistance or consolation in wartime recurs: "Musicians are essential when death is imminent," he writes. However, once or twice the episodes that invoke a soundtrack for besieged Leningrad, for Berlin on the brink of Hitler's downfall, or for starving inmates in Auschwitz, edge as close to kitsch (to my ears, anyway) as this normally pitch-perfect writer comes. A few false notes, and A Musical Offering might easily begin to sound pompous, silly, or both. In Fionn Petch's finely phrased translation, though, both the ground bass of Sagasti's core motifs and the flamboyant passagework that adorns them consistently ring true. You read its fugitive harmonies, its tantalising discords, and imagine the music that it summons, and much more. You think, just as much, about the music that we (like Count Keyserling as he drifted off to the Goldbergs) are fated never to hear. Legend has it that, while rehearsing, the Rolling Stones play a secret song, unrecorded, an unknown Jagger-Richards classic – "Beautiful melody, very simple harmonies, a devastating riff". Familiarity has not unwrapped this mythic ditty's "chrysalis of wonder". We'll never listen to it, any more than to the "secret chord" struck by David that pleases the Lord in Leonard Cohen's Hallelujah. In these silent spaces around music, Sagasti's words can bloom.
A Musical Offering by Luis Sagasti, translated by Fionn Petch (Charco Press, £8.99)