Olivier Guez: The Disappearance of Josef Mengele review - the Nazi who was never found |

reviews, news & interviews
Olivier Guez: The Disappearance of Josef Mengele review - the Nazi who was never found
Olivier Guez: The Disappearance of Josef Mengele review - the Nazi who was never found
Historical fiction imagines the mind of Mengele in exile
Thursday, 01 September 2022
Guez adopts a hybrid form that allows him to present facts while describing Mengele's inner thoughts and feelings
Bringing Olivier Guez's novel The Disappearance of Josef Mengele on a beach holiday may seem like an odd choice (such is the lot of a reviewer). This incongruity transformed into something stranger, however, when I learned that the Nazi doctor Josef Mengele fled to South America and the book's subject is the permanent holiday of the so-called "Angel of Death" – a poisoned chalice of a life in unending, hidden exile.
Recently translated into English by Georgia de Chamberet, Guez's book won the prestigious Prix Renaudot in 2017 and was shortlisted for the Prix Goncourt. It is, ostensibly, a fiction, but as the author's note after its conclusion explains, the text is as close to non-fiction as Guez could get, meticulously piecing together the life of the doctor of Auschwitz after 1945. By profession a reporter, Guez adopts a hybrid form that allows him to present facts while describing Mengele's inner thoughts and feelings. His novel is particularly unsettling on this account: its split fictional/factual nature brings the reader as close as possible into the mind of one of the most sadistic men of the past century.
The revelations that the book contains are blisteringly damning, from the behaviour of the exiled Nazis themselves (Mengele and Eichmann most prominent among them) to the revelations about the Perron regime, which not only tolerated but actively brought these criminals to Argentina and only finally to the rest of the world – who were aware of Mengele's crimes and his approximate location, but didn't "find" him until after his death in 1979. Guez also delves deep into the failings of the German government, which ignored the Nazis left in prominent positions after the war, and even those of Mossad, whose agent came as close as meeting Mengele, but became distracted by a missing child.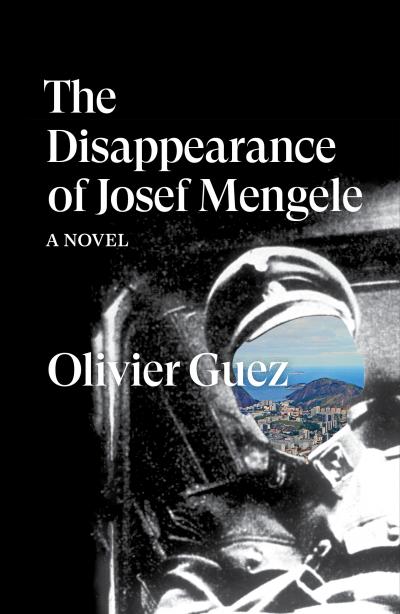 Guez pulls no punches in his depiction of Mengele, whom he describes grotesquely, detailing his health problems, his inferiority and superiority complexes, and even his sexual appetites. It is one of many ways that he can express his intense disgust at the man, talking about his sexual mores and his childish envy of his brother. He gives Mengele internal monologues, during which Mengele defends his behaviour, seemingly with no realisation of the enormity of his crimes.
In so doing, Guez addresses the complexity of humanity. First, writing a character who not only lived through, but actually perpetrated almost unimaginable horror in his lifetime. There is a particularly appalling true account of accidental cannibalism halfway through the book, as well as repeated references to the eyes that he pinned up on his wall. Guez's disdain is communicated through his descriptions of Mengele's repugnance, even when those around Mengele helped and admired him.
Second, Guez confronts what is probably one of the most complex realisations of the past century. Hannah Arendt famously wrote of Eichmann that he embodied the "banality of evil". The Disappearance of Joseph Mengele expresses this well, whilst emphasising that Mengele's individual actions went beyond an unthinking allegiance to the Nazi party. Guez writes of Mengele's total belief in the righteousness of his actions; his efforts were especially inhumane and horrendous, and the man himself, as Guez writes him, cowardly and sadistic. Mengele lived years beyond his vicious cruelty in the camps, going about the last years of his life (almost 35 years of them) without being punished for his actions beyond being exiled. In the book, he lives his life – eats, has sex, adopts stray dogs, puts up fences. He is abhorrently human.
It is hard to write what is essentially fact as fiction, but Guez uses his chosen genre to increase the reader's antipathy towards Mengele and his punishment (or lack thereof). It's not a light or an easy book, but, as the Right continues its steady rise, it is an important one, a reminder that this is an easy thing to let happen again – leaving a war criminal unpunished.