Svetlana Alexievich: Last Witnesses: Unchildlike Stories review - anything but childish |

reviews, news & interviews
Svetlana Alexievich: Last Witnesses: Unchildlike Stories review - anything but childish
Svetlana Alexievich: Last Witnesses: Unchildlike Stories review - anything but childish
Haunting recollections of the German invasion of the USSR through the eyes of children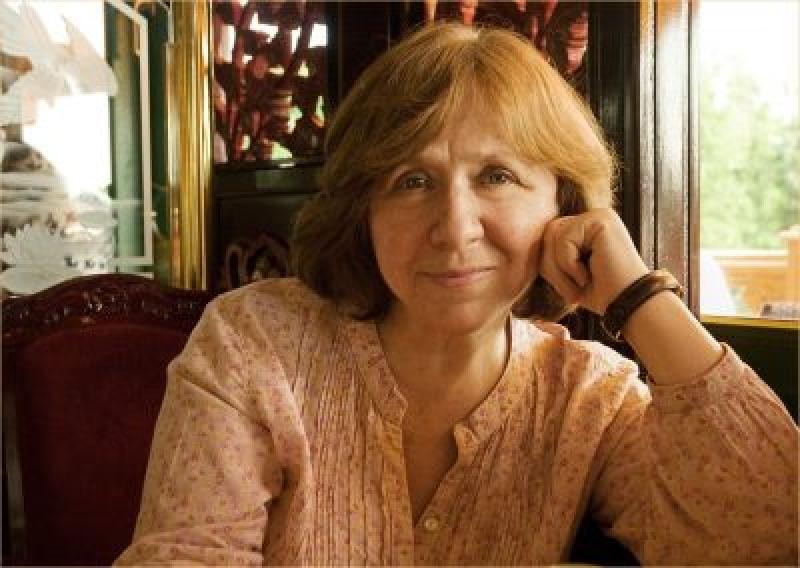 Svetlana Alexievich in Berlin
Svetlana Alexievich's Last Witnesses: Unchildlike Stories is a collection of oral testimonies conducted between 1978-2004 with Soviet and post-Soviet citizens who were children during the second world war. They recount strange and terrible experiences which — even as adults — retain the force and candour of childhood memory.
Unsurprisingly, many coalesce around abstract, sensory features which, along with spare brutal episodes, attest to deep sadness and thinned living. "What has stayed in my memory is colour," says Lenya Khosenvich — a common admission. Faina Lyutsko remembers how "The death squads were all in black," while Zhenia Selenia feared her mother would turn white with grief at her brother's death. Inna Levkevich recounts how her mother unstitched the black cuffs from a precious crepe-de-Chine blouse to celebrate the end of the war. "Before the war," says Galya Spannovskaya, "I remember in motion: it moves and changes colour. The colours are mostly bright. But the war, the orphanage — it all becomes still. And the colours turn gray." Pain is doubled: war affects the experience of living while trauma affects the fabric of memory.
Events which are too large to comprehend take on surreal qualities and youthful apprehension cuts finely between the nightmare and triumph of fairy-tales. The accounts are anything but childish. An uncle's white brains are scooped up in cupped hands; an entire family's bones fit in a basket. Hanged people, frozen and suspended from a tree "tinkle". A family "eats" water; another buys dirt which has stood under the herring barrel at the market because they can't afford the dirt saturated with spilled jam or oil. Yeast that is fried becomes liver. Breakfast is a strip of wallpaper, boiled. A sister and brother are reunited through an offhand insult ("Chicken!"). Mothers return from the dead; fathers, less often. Baked apples hang from the boughs of a razed village's orchard. A boy reads algebraic equations "like poetry" and tractors built of melted shrapnel seem to threaten to explode. One girl's hair turns white and she asks if she is now a grandmother; another transforms into a yellow flower outside Buchenwald. A toddler cradles a "pineapple" in a cloth wrapping — it is a grenade.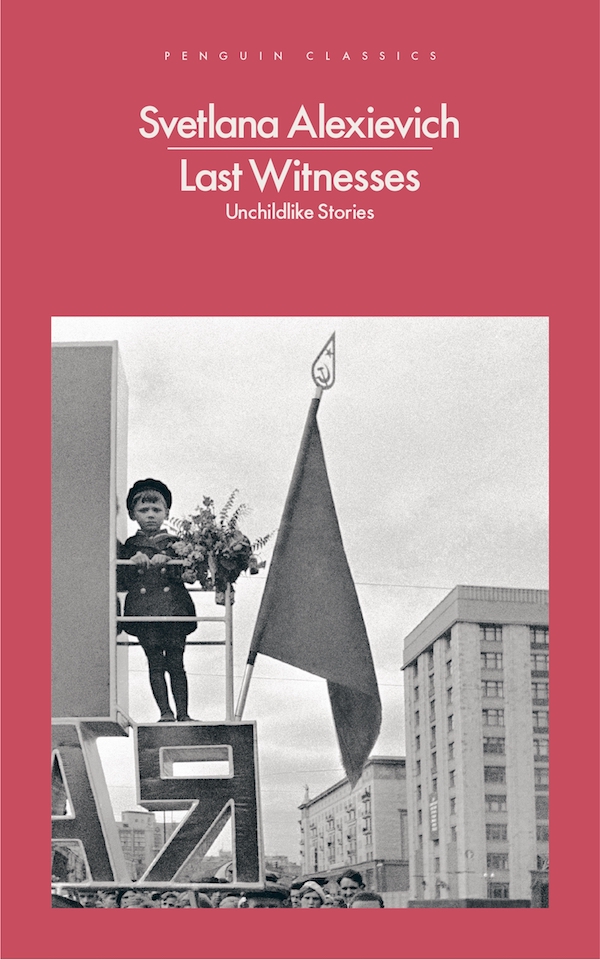 Snatches of compassion leaven the weight of compounded misery. At the slightest opportunity, factory supervisor Yakov Mironovich dismisses the three boys he oversees so they can nap in the warm electrode room. Waking early on one occasion, Oleg Boldyrev catches his manager wiping tears away with his sleeve as he ekes extra minutes out of their break. Genia Zavoiner is spirited out of the ghetto and into the heart of a former neighbour's family: "They could have been shot at any moment… the whole family… including the four children. For harbouring a Jewish child from the ghetto. I was their death… What great hearts they had to have!" she exclaims. An unknown old man brings boiled eggs to an orphanage. At another orphanage, children collect scraps for a German POW. Pupils at a school secretly donate pieces of bread to their teacher's mother for fear she will starve, refusing to eat their offerings.
From the testimonies emerge great wisdom and bravery — which come at unacceptable cost. Lost, escaped or orphaned children are taken in by women who become surrogate mothers. Spoken with the perspective of age, these narrators understand they, as orphans, in turn provided succour to women who had lost their own children. Alyosha Krivoshey's only memory of war is learning to count the newly hatched chicks his grandmother gathered in a sieve as bombs fell on the house; Inna Starovoitova learnt by counting her bullet wounds: two in each shoulder, two in each leg and one in her neck. Sasha Kavrus, having fled with his family to the woods is asked by a partisan what he would like to find under a pine tree — "candy? cookies? a piece of bread?" Thinking of his paralysed mother and the Nazi soldiers who killed their neighbours and razed their village he replies, "A handful of bullets." Some children retain their pettiness. Nina Yaroshevich describes how a school-fellow was given a coat, felt boots and galoshes. Another pupil's hiss — "Some people are lucky!" — draws tears through the rest of the day: both parents have been killed. But childhood equally falls victim after the conclusion of war. Nikolai Berezka describes his father's mutilated leg, his screaming fits and the neighbour's two sons who were blown up by a mine in 1949: "I was born in 1945, but I remember the war. I know the war." Its legacy begs the question posed by Fania Luyutsko, "I survived as a child… But how do I live as a grown up?"
Criticisms that could be levelled at Last Witnesses include there being little concern with broader contemporary events, the brutal treatment of people considered collaborators, or the violence of the partisans. This is not Alexievich's aim and nor are her books produced to be read in isolation. Instances of more conventionally recognisable history implicit in her granular collections substantiate this: Galina Firsova recalls eating dogs during the siege of Leningrad; Volodia Ampilogov how he was tortured and narrowly escaped death when captured as a ten-year-old partisan scout; references to the concentration camps, ghettoes and rapes are frequent. Another criticism concerns the reliability of the published testimonies — specifically her methods of collecting, editing and re-editing. Names, biographical information and even phrases have been found to migrate and transform between different editions and translations. More generally however, her work sits very consciously between history and fiction and whether the effect justifies the pruning and editing or casts a shadow of suspicion depends to a large extent on how readers conceive — practically and theoretically — the disciplines of history, oral history, documentary fiction, editing and translation.
It's pertinent then, that Alexievich's work concentrates on collecting stories which bear witness while also requesting space within certain analytical approaches. She is attuned to the vagaries and cupidities of memory, sensation and belief upon what might be considered fact. She embraces them time and again in her collections — Voices From Chernobyl, Zinky Boys, Second-Hand Time, The Unwomanly Face of War — as ways of understanding people and challenges her readers to listen as attentively and compassionately. Galina Matuseeva, whose Gypsy mother's ability to read fortunes allowed them to survive the war describes how, once away from the table, her mother's tears would belie the hopeful readings she had given: "It's terrible to tell people the truth: your husband is dead, your son is no longer among the living. The earth has taken them, they are — there. The cards bear witness…" Her mother's belief in the cards is as forceful as the belief with which her pronouncements are met.
Are these emotional states not themselves facts? Alexievich lays down a challenge: if we do not accept that events are alive through the people who lived them, our commemoration of inhuman actions is itself inhuman. Stories are one way of understanding history. As Taisa Nasvetnikova recalls, "I reread fairy tales … Children's fairy tales… I noticed how much killing there was in them. A great deal of blood. That was my discovery."
Last Witnesses: Unchildlike Stories by Svetlana Alexievich trans. Richard Pevear and Larissa Volokhonsky (Penguin, £12.99)

Baked apples hang from the boughs of a razed village's orchard
rating
Explore topics
Share this article