Bournemouth SO, Karabits, Lighthouse, Poole review - go east! |

reviews, news & interviews
Bournemouth SO, Karabits, Lighthouse, Poole review - go east!
Bournemouth SO, Karabits, Lighthouse, Poole review - go east!
Cracking chemistry between fine players and their chief conductor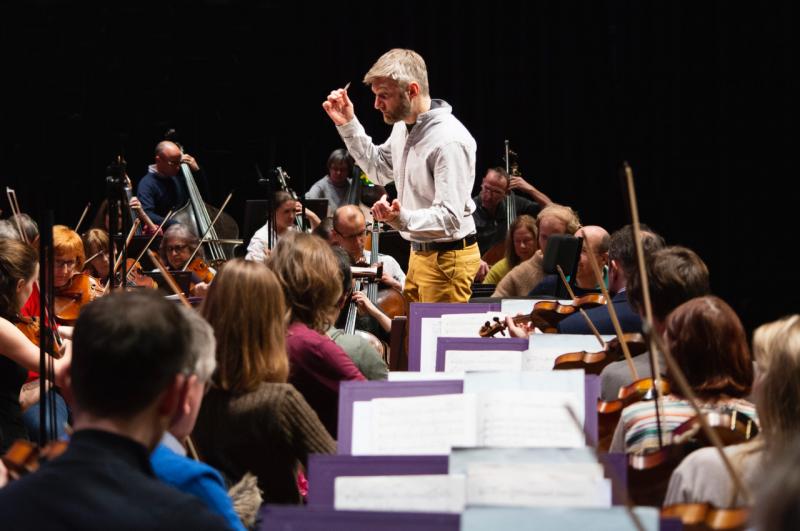 Kirill Karabits rehearsing the Bournemouth Symphony Orchestra for their latest concert together
Focusing on music composed in the former countries of the old Soviet Union, the BSO's latest concert in Kirill Karabits' ongoing enterprising series Voices from the East featured the UK premiere of the Second Symphony by Chary Nurymov (1940-1993), a composer much lauded in his native Turkmenistan.
Composed in 1984 in memory of the assassinated Indian president Indira Gandhi, the 20-minute symphony is a powerful expression of grief and anger ultimately assuaged by the wish for goodwill, reconciliation and peace to prevail. The idiom sits closest to Shostakovich, but with a more forthright public utterance, concision and distinctive Eastern flavour akin to Khachaturian. Nurymov was a close friend of Karabits' father Ivan and his family, and son Kirill brought special advocacy to the symphony, striking a balance between fervent protest and consolation eloquently vindicating a notable work that deserves to be heard, not just on its own terms but as a springboard to further exploration of this area of repertoire.
Smart programming to frame this discovery with Stravinsky and Rachmaninov, two contemporary émigrés from Old Russia at opposite poles of style and temperament, one with his first commission for Diaghilev's 1909 Ballets Russes production of Les Sylphides with, of all things, a cutesy arrangement and orchestration of Chopin's Grande valse brillante; the second offering his most expansive and generously late-romantic Second Symphony first performed the previous year.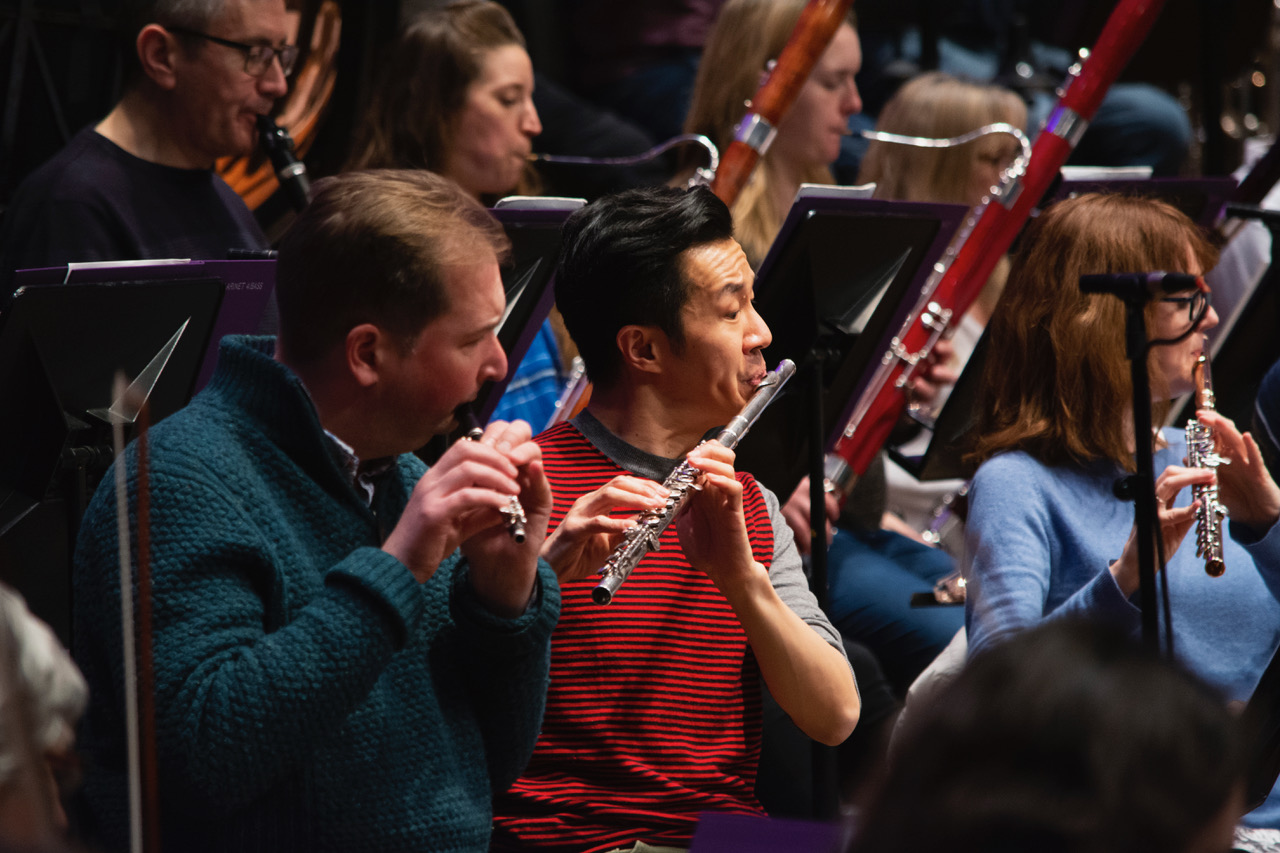 Stravinsky's arrangement of the Chopin Valse was originally paired with a less flamboyant treatment of the Nocturne in A flat, Op. 32 No. 1, and comes with an orchestral complement of full brass, harp and celesta as well as a percussion section including handbells sounding like a summons below stairs to the servants' quarters. Karabits and the orchestra savoured the rather incongruous palette with relish, almost as a bonne bouche from composer to impresario in anticipation of The Firebird.
I remember Karabits conducting a very impressive Rachmaninov 2 with the BSO at the Proms back in 2011. What a journey this partnership has made since then! This cracking performance was in a different league, its chemistry and intensity coming from a different world in every sense. The rapport between conductor and orchestra is now of far greater shared experience and intuitive inspiration. Each movement grew in expressive range and flexibility, mapping a powerful study of four distinct states of romantic ecstasy through to a compelling and coherent symphonic whole with no hint of indulgent sprawl. Both individually and collectively, the playing was informed by beautifully shaped lyrical phrasing matched with incisive exuberance that spontaneously sharpened the focus on every aspect of the work's powerful emotional landscape. The oxygen of interpretative life and energy from conductor to collective lungs of the orchestra spread rapidly to the audience, many of whom sprang to their feet at the end to acknowledge a very special performance.
The rapport between conductor and orchestra is now of far greater shared experience and intuitive inspiration
rating
Explore topics
Share this article