Classical CDs: Canons, castles and a converted chapel |

reviews, news & interviews
Classical CDs: Canons, castles and a converted chapel
Classical CDs: Canons, castles and a converted chapel
Basset horn and clarinet, a pair of piano recitals and a bonus Christmas disc
Saturday, 17 December 2022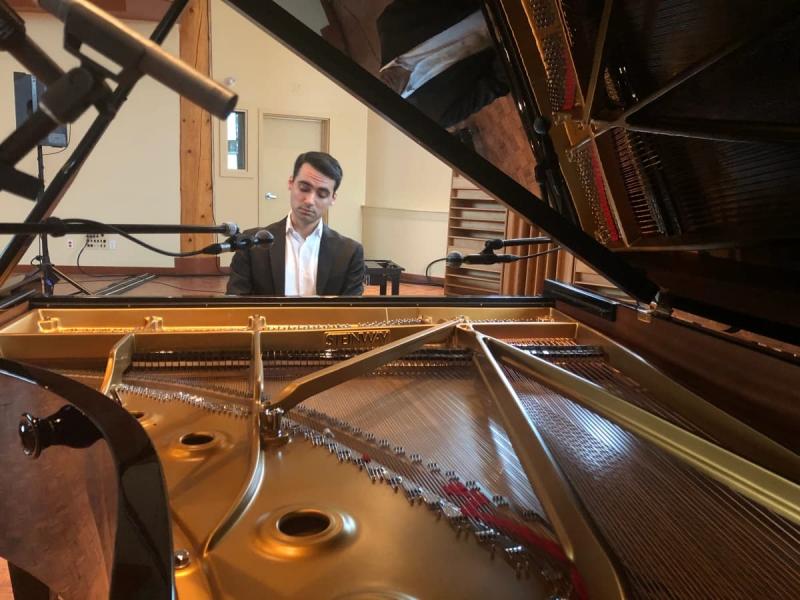 Pianist Tal Walker
In Márta's Garden Katharina Weber (piano) (Intakt)
The Márta of the title of this solo piano album by many-faceted Swiss pianist, composer and teacher Katharina Weber (b. 1958) is Márta Kurtág (1927 -2019). Weber first got to know the Kurtágs in 1989, and stayed in dialogue with them for three decades. She has performed and taught their music extensively (two of her previous albums on Intakt include it), she visited them often in Hungary, and her own compositional practice has been influenced and mentored by them. This solo piano album both starts and finishes with a piece by György Kurtág from the collection Játékok (games) in each case the piece is specifically dedicated by him to his wife Márta.
Katharina Weber is at the confluence of so many different streams of music. She has worked with Fred Frith, who has called her a "piano icon", and is often to be found in the company of free improvisers such as Swiss saxophonist Christian Kobi. But she is also at the heart of the Swiss contemporary classical composition stream, and has dedicated pieces on the album to composer/performers such as Gertrud Schneider and Heinz Holliger. Her Beethoven 250 Commission from the SUISA Foundation was about Beethoven's "6 Variations on a Swiss song" from 1790... as seen through the prism of John Cage. And the label she records for, the always impressive and thoughtful Intakt, is probably best known for its jazz recordings, notably those of another, very different Swiss pianist Irene Schweizer.
Perhaps it is in contrast to Schweizer that Katharina Weber's own character comes through most clearly. With Schweizer you don't have to read far before the word "fireworks" crops up yet again. Weber is nothing like that. She works with uncrowded textures, indeed her economy of expression throughout this disc is very affecting. "Monastic" is a word that has been used to describe her art. The compositions, improvisations and explorations on In Márta's Garden stay with miniature forms, and yet there is a constantly vivid and eternally curious imagination at work here, and also a clear preoccupation with structure and form. One of the most compelling pieces is half way through, "Quasi Campane" (Like Bells) which is a wonderful and unhurried exploration of the natural resonances of the piano, a fine Bösendorfer, superbly recorded. Quiet, contemplative, and recommended. - Sebastian Scotney
Cabinet de Curiosités Tal Walker (piano) (Galaxie Y)
Tal Walker is a young, garlanded Belgian-Israeli pianist immersed in French repertoire, and his debut album is simply, if strikingly, programmed: equal measures of Fauré, Poulenc and Messiaen. As a bit of sequencing, it is as successful as it is unlikely, different sides of the three composers being revealed in their juxtaposition. Fauré's Neuf Préludes Op. 103 date from 1909-10, when the composer was in his 60s and very much out of fashion. Walker's playing is unsentimental and relatively rapid, but in scraping off any hint of Romantic excess he shows these pieces – with the distance of over a century – to be fresh and forward-thinking. My favourite of the set is No. 6, which I have been fascinated by for many years. It is the strictest of canons, as brain-twistingly clever as anything in Bach, but (as played here by Walker) straightforward and unpretentious.
Poulenc sweated over his Huit Nocturnes for nine long years, finally finishing them in 1938. But there is no sign of effortfulness: they are by turns evocative of the salon, referencing older musics, but always with his characteristic wit. Walker plays down the spikiness for an elegance of line, a tendresse, finding Poulenc's sometimes child-like simplicity. There are some lovely segues: such as the waltzing No. 4, which seems to come from a far distance, leading straight into the sharply delineated, Stravinskian No. 5. Messiaen's Huit Préludes were written in his early twenties, before his distinctive later voice had emerged. Hearing them blind you would be unlikely to guess the composer. They are Debussyan if anything, and restrained, where later Messiaen tends to the excessive. There are some fascinating foreshadows of the later composer, such as the circling chords of No. 2 – Walker finds a lovely bell-like sound for the high phrases – and hints of his modes of limited transposition in No. 5, but they speak of a composer in his pupal stage. Young pianists sometimes try to announce themselves with a bang, with virtuosity, with some fire. Tal Walker instead chooses tastefulness, modesty and self-effacement, an approach I applaud and really enjoyed. - Bernard Hughes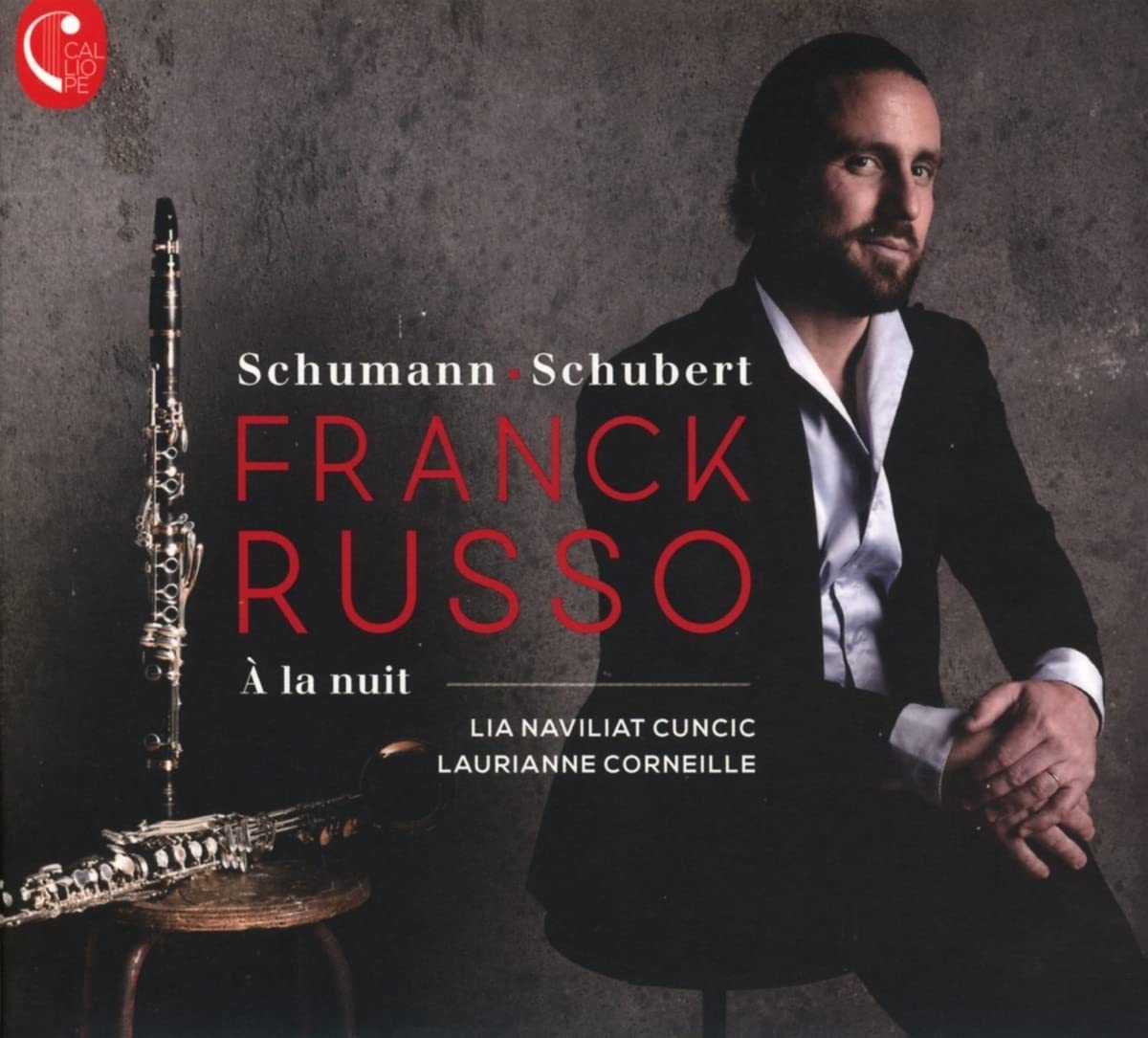 À La Nuit – Works by Schumann and Schubert Franck Russo (clarinet and basset horn), Lia Naviliat Cuncic (soprano), Laurianne Corneille (piano) (Calliope)
The solo part for Schumann's Adagio and Allegro Op. 70, beloved of horn players, is written for a "Ventil-Horn in F" (valve-horn). So, a player of the basset horn (also in F) can simply pick up the part and play it, without any need to transpose. The fact that the opening adagio is marked "langsam, mit innigem Ausdruck" (slowly, with heartfelt expression) might feel like a further invitation to the player to give it a try. This recording is claimed to be the first ever on the instrument. But, actually, there is a problem, and a good reason why it hasn't been done before on basset horn: most of the opening section is written in the throat register of the instrument in which, unlike the horn (or indeed the cello), it is more or less impossible to project the sound and play out. Yes, your expression might be heartfelt, even achingly so, but, frankly, the listener is never going to know. Franck Russo is principal clarinet at the Opera in Toulon, and the idea behind "À La Nuit" a recital of works by Schubert and Schumann, he has said, is to put forward the vocal characteristics of instruments in the clarinet family. The theme is to succumb, to sink back into the power of the night. This is a pleasant enough record, generally well-played and sung, but with a tendency to linger. For example, we are treated in the last track to what is almost certainly the slowest version on record of Schumann's "In der Nacht'' from the Spanisches Liederspiel Op. 74.
We hear the two Schubert works with obbligato clarinet parts: "Der Hirt auf dem Felsen" (The Shepherd on the Rock) and Helene's "Romanze" from the opera Die Verschworenen (The Conspirators), after Aristophanes. In both of these works, what matters is how they end. "Der Hirt"'s final bars have to blaze. In the old Rudolf Serkin version it is the pianist who takes the decisive action, just gets loud, and drowns everyone else wonderfully. In her version, Kathleen Battle accents her semi-quavers to force the pace and takes no prisoners. Here Russo, soprano Lia Naviliat Cuncic and pianist Laurianne Corneille, by contrast, are all a bit cautious and buttoned up. The ending of the "Romanze", by contrast, is one of the most delicious of Schubertian modulations. The opera character Helene is rattling around in her vast lonely castle, lamenting the fact that her husband keeps going away on his interminable crusades – in the minor. But at the end, she dreams of what might happen when "mein Lebensstern" (the star of my life) returns: it is imagined bliss, with a switch to the major. For the truth and pathos which that moment demands, try Sandrine Piau and Antoine Tamestit. Here, that divine change in mood is glossed over and almost risks going unnoticed. - Sebastian Scotney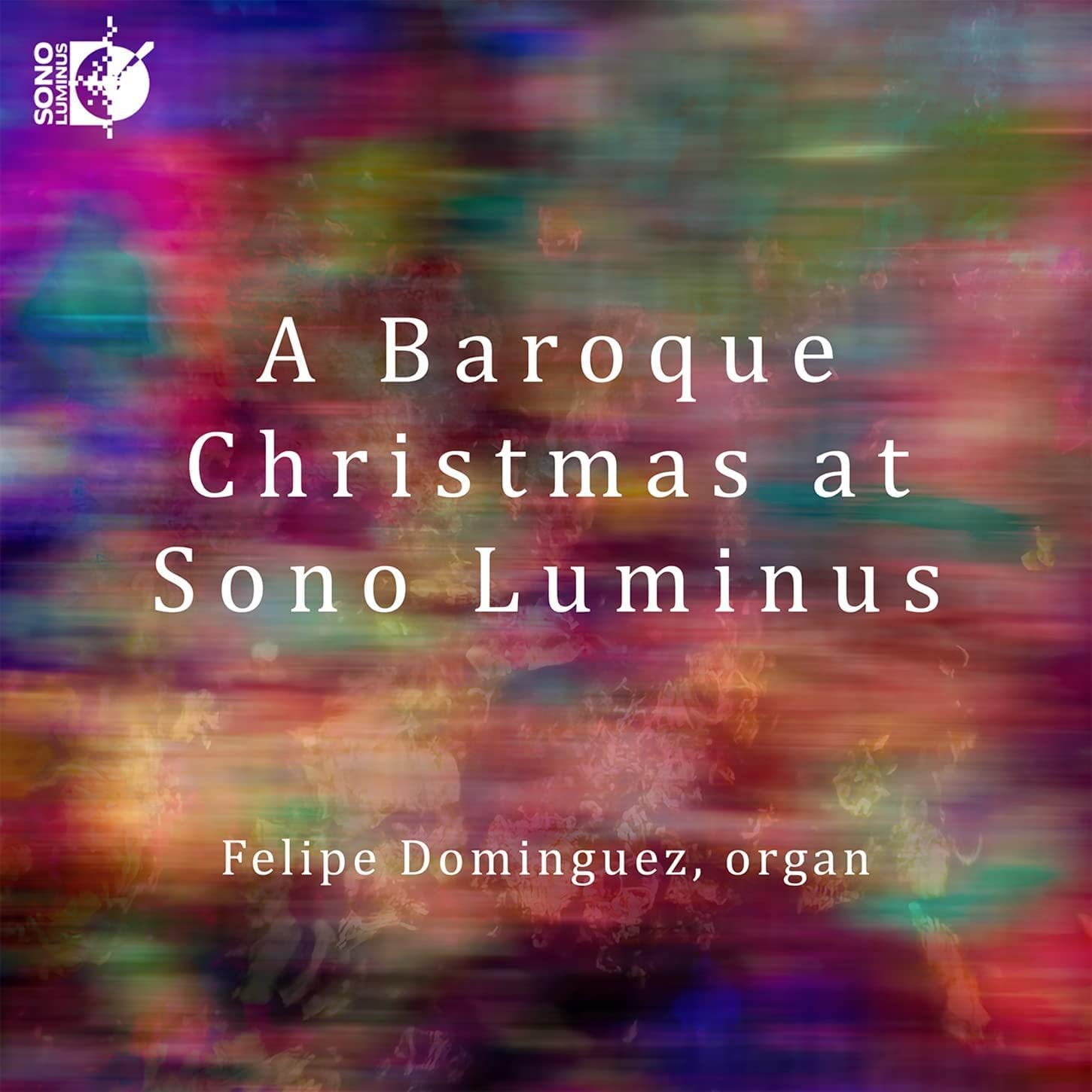 A Baroque Christmas at Sono Luminus Felipe Dominguez (organ) (Sono Luminus)
This low-key charmer of a seasonal disc does what it says on the tin, Chilean/American organist Felipe Dominguez's solo disc an anthology of baroque Christmas organ music played in the studios of Sono Luminus, an audiophile label based in a converted chapel in rural Virginia. As an antidote to sugary schmaltz, the album is a treat. I'm no organ buff, but Dominguez's playing drew me in and I happily consumed the whole thing in a single sitting. The individual numbers are nicely sequenced and the recorded sound is warm and detailed. It's like sitting in a country church.
Bach's chorale prelude "Nun komm der Heiden Heiland" has a wonderfully fruity bass line, the florid right-hand writing bright and colourful. Jean-François Dandrieu's little "Noël cette Journée" has its dance rhythms skipping out over a droning bass note, as does the joyous "Pastorale" by Domenico Zipoli. There's a host of unfamiliar repertoire here, nestling alongside a smattering of better-known numbers. Dominguez is imposing in the "Pifa" from Handel's Messiah and really charms in the "Introduzione e Pastorale" by Bernardo Pasquini. The disc closes with Bach's grandiose take on "In dulci jubilo", prefacing it with an simpler, anonymous transcription. Dominguez draws a pleasing range of colours from his instrument (listen to the chirping woodwinds in a brief prelude by Pachebel!), a 1993 organ built by W Zimmer of North Carolina, the specifications of which are included in the booklet. Dominguez's notes make reference to the stops he uses, sending me to Wikipedia to find out more. Organ recitals can become overbearing; this one never does.
Tal Walker chooses tastefulness, modesty and self-effacement
Explore topics
Share this article