Classical CDs: mediation, survival and the conquering of shyness |

reviews, news & interviews
Classical CDs: mediation, survival and the conquering of shyness
Classical CDs: mediation, survival and the conquering of shyness
Two conductors get the big box treatment, plus contemporary choral music and the return of a minimalist master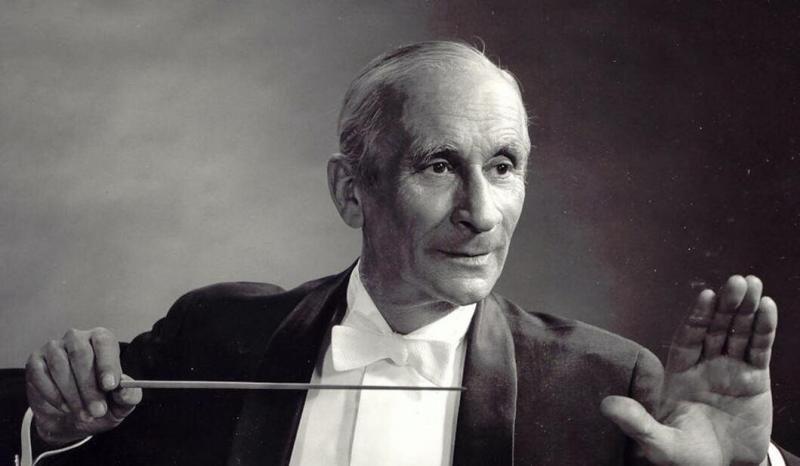 The great Karel Ančerl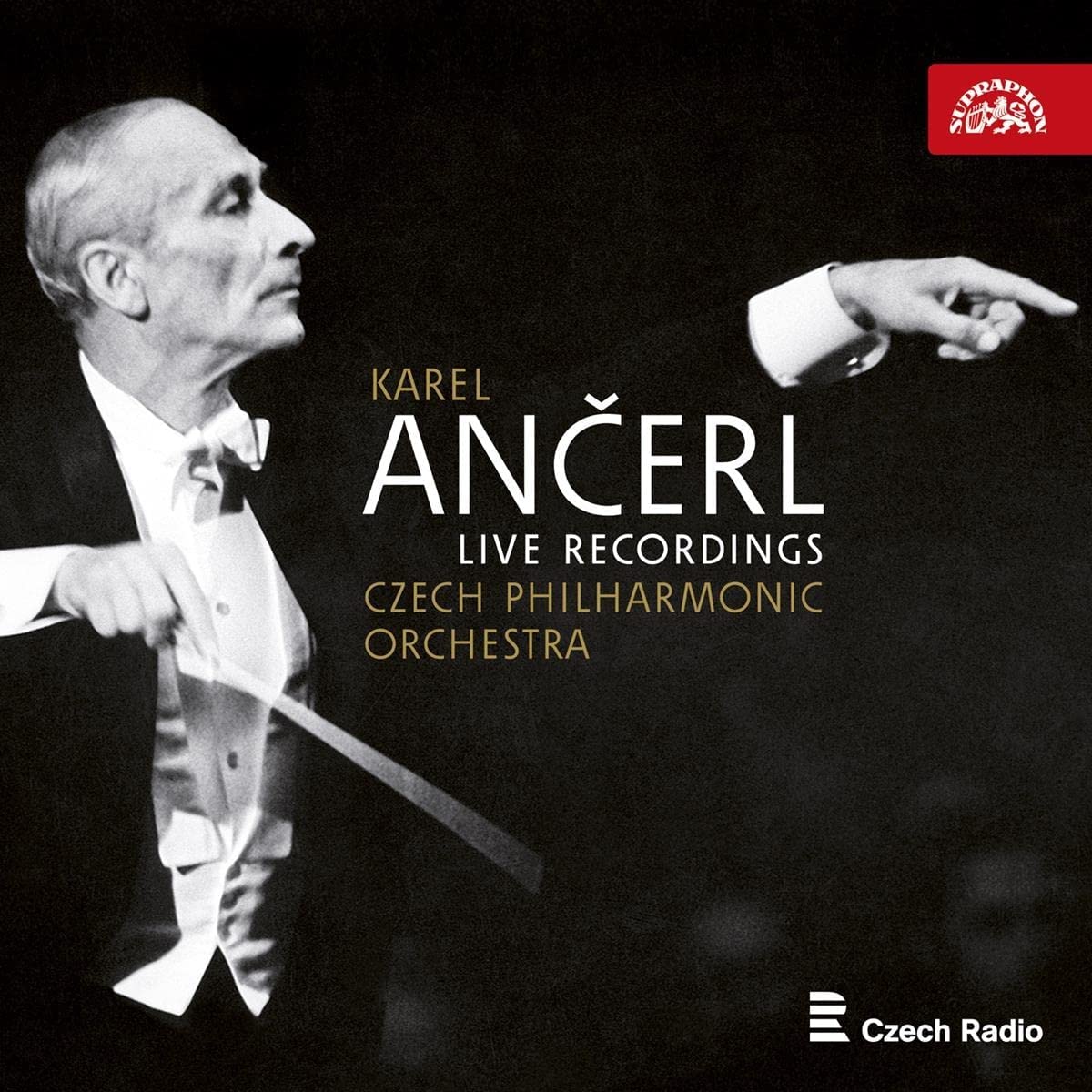 Karel Ančerl: Live Recordings (Supraphon)
Karel Ančerl's nascent conducting career was interrupted by World War II, Ančerl and his family being sent to the Theresienstadt camp in 1942. Two years later, he and his family were sent to Auschwitz. Ančerl's wife and son were murdered; he survived, returning home and gaining a conducting post with Radio Prague. There's an inspiring quote in this set's booklet, Ančerl recalling that, "despite having witnessed the abysmal depths of that which a human is capable of doing to a fellow human, I did not lose faith in people – I returned with full verve and took up the path I first pursued in 1930". In 1950 he was unexpectedly appointed Music Director of the Czech Philharmonic, where he remained until 1968. Ančerl's studio legacy with the orchestra contains some staggering things; if he ever made a bad recording, I've not heard it. His superbly engineered accounts of Janacek's Sinfonietta and Glagolitic Mass are still among the best available, an ideal starting point for anyone unfamiliar with his work. Go forth and explore: Ančerl's Mahler 9, Martinu 5, Rite of Spring and Shostakovich 5 are equally marvellous, all available as mid-price reissues. You'll be hooked. Then go and buy this new 15 CD box, which contains a wealth of material sourced from the archives of Czech Radio. There's loads here which Ančerl didn't record commercially. The live recordings, mostly captured in detailed mono sound, are captivating; the orchestra's signature sound immediately recognisable and the performances full of colour.
Ančerl's Beethoven 2 and Triple Concerto really sing, the latter featuring the great violinist Josef Suk. There's an impetuous Strauss Don Juan, and deeply humane, warm readings of Dvorak's 7th and 8th Symphonies. Suk's Asrael Symphony is as moving as any I've heard. A feisty version of Debussy's La Mer whips up a storm, the Czech winds and brass convincingly Gallic-sounding. Ančerl could seemingly do everything, tackling composers as diverse as Walter Piston, Vaughan Williams and Lutoslawski and nailing each one. Elgar's Introduction and Allegro (featuring the Smetana Quartet) is electrifying, Ančerl's strings tearing into the busy fugal writing before an exultant coda. A strident take on Prokofiev's Scythian Suite is both menacing and witty.
There's a wealth of unusual material. Josef Foerster's Symphony No. 4, subtitled 'Easter Eve' is enjoyable, as is Vítězslav Novák's extravagantly scored Autumn Symphony, replete with chorus. Jan Klusak's Variations on a Theme of Gustav Mahler pushes the "Adagietto" from Mahler 5 in unexpected directions. Iša Krejčí's pithy Symphony No. 1 is a neoclassical delight, and Jindřich Feld's 1957 Concerto for Orchestra is ripe for rediscovery. You probably won't want to listen to Erwin Schulhoff's setting of The Communist Manifesto more than once, but it's still a fascinating curio. In 1968, Ančerl, having agreed to deputise for an ailing Charles Munch in Boston, found himself far from home when Soviet tanks rumbled into Prague. He never returned home; the shock prompted him to resign his post with the Czech Philharmonic, and he led the Toronto Symphony Orchestra from 1969 until his death in 1973. This is an important release; Ančerl was indisputably one of the last century's truly great conductors, and this well-packaged, superbly annotated box set does him proud.
Kurt Masur: The Complete Warner Classics Edition (Warner Classics)
Born in 1927, Kurt Masur's musical career followed a very traditional trajectory. Teachers at the conservatoire in Breslau where he received piano lessons scoffed at his thoughts of becoming a conductor, thinking him too shy. Masur's response was "to train myself how to speak better, to be more confident, to be more courageous". Conscription interrupted his musical ambitions, and he was only able to continue his studies in Leipzig in 1946, obtaining a post as repetiteur at the opera house in Halle two years later. Masur became Music Director at Berlin's Komische Oper in 1960, his orchestral conducting a peripheral activity. He was appointed Artistic Director of the Leipzig Gewandhaus Orchester in 1970, a post which he held until 1996. All impressive, though Masur's most notable achievement may have been a non-musical one, Masur acting as a mediator between protestors and East German government officials in the autumn of 1989. That the Leipzig police did not open fire on demonstrators was largely due to Masur. It's a fascinating story, and there's an excellent summary of Masur's unexpected foray into politics on the South Bank Centre's website; Masur was chief conductor of the London Philharmonic between 2000 and 2007.
You want to love the man before you've heard a second of him as a musician. This 70-disc retrospective is uneven, but the high spots are terrific. As with Warner Classics' huge Previn and Muti boxes, flicking through the contents is a useful reminder of how many of Masur's recordings hold their own. A two-disc collection of Prokofiev's piano concertos with Michel Béroff and the Gewandhaus is superb, Masur's pin-sharp accompaniments a perfect match. Masur's set of Liszt symphonic poems is another library classic, and there's an iconic cycle of Mendelssohn symphonies, the Gewandhaus's distinctive timbre lending the music extra weight. Masur's Leipzig Tchaikovsky is better in the earlier symphonies. Nos 4-6 need beefier brass, but the first three are glorious – listen to the chirruping winds at the opening of No. 1.
Masur's New York Philharmonic period (1991-2002) is more varied. Hired as a venerable advocate of the standard European repertoire, it's his live New York recordings of unexpected repertoire which really stand out. There's a vibrant account of Janacek's brassy Sinfonietta, and an enjoyably sleazy performance of Weill's Seven Deadly Sins with Angelina Réaux as soloist, coupled with Berg's Lulu-Suite. William Schuman's orchestration of Ives' Variations on America is fun, and readings of Shostakovich's Leningrad and Babi Yar symphonies are muscular and intense, the latter including spoken contributions from poet Yevgeny Yevtushenko. Masur's swift, passionate Mahler 9 is an underrated gem, and his New York Prokofiev 5 has plenty of bite and colour. We get Britten's War Requiem and music by Reger, Berg and Schnittke. All excellent. The fires are noticeably dimmer in the New York performances of Brahms and Bruckner – superbly played, but with a whiff of contractual obligation. The remastered recordings sound well, especially those from the 1970s Leipzig period. We get original sleeve artwork, and a useful summary of Masur's life and career by Jon Tolansky. The discs fit into a sturdy, compact box, and there's enough good stuff to keep you happily entertained for months. Recommended.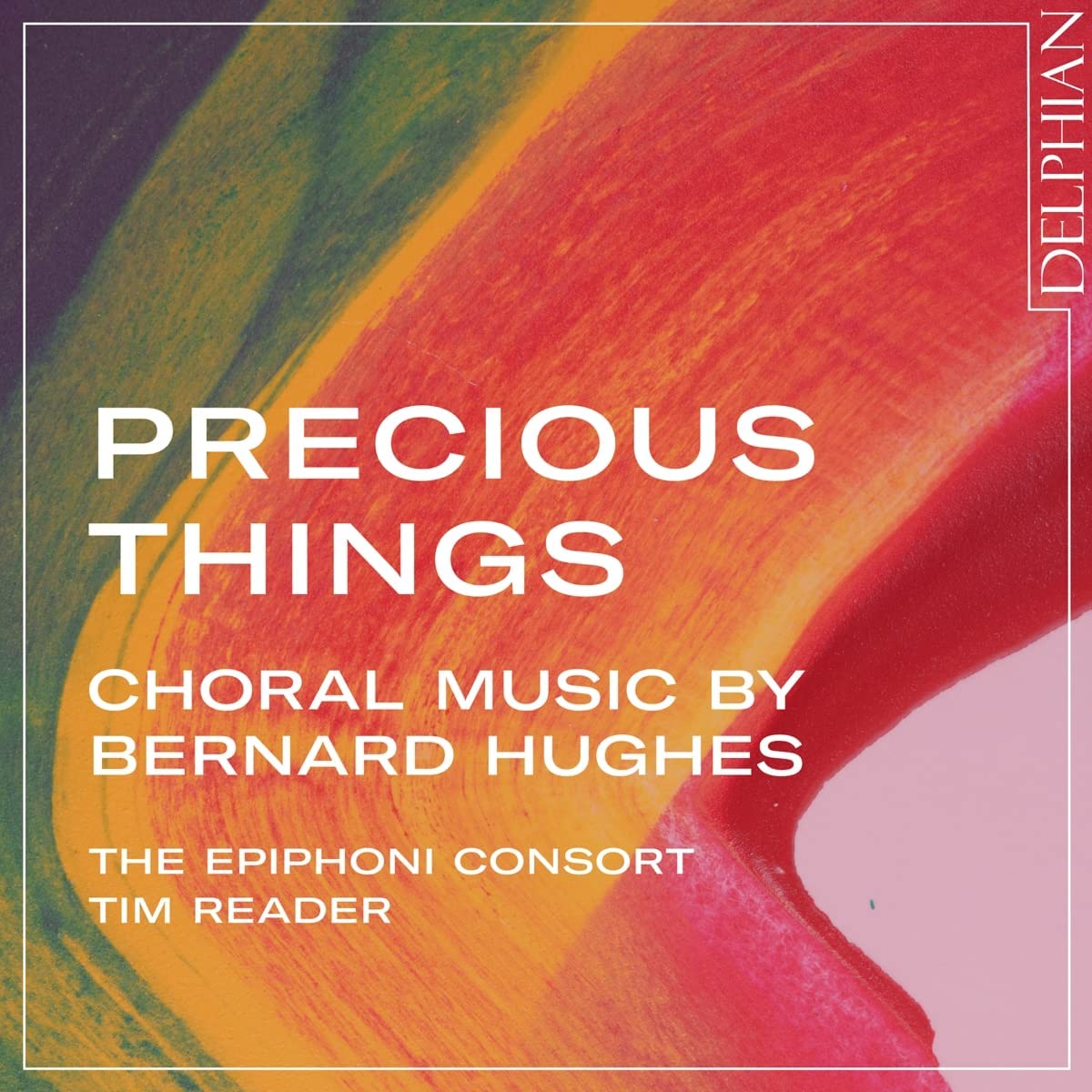 Precious Things – Choral Music by Bernard Hughes The Epiphoni Consort/Tim Reader (Delphian)
It might seem a tangent, but my first reaction on listening to the simple, singable opening track of Precious Things was to set off in search of a statistic. One which would help put one aspect of Bernard Hughes's skill as a choral composer into focus (for the record, Hughes is a regular contributor to theartsdesk). And I found it. The Big Choral Census (Voices Now, 2017), states: "We can confidently say that the UK has at least 40,000 choirs, representing some 2.14 million people singing regularly." Those two million-plus choral singers form a continuum of ability, all the way from un-auditioned amateur community choirs to a handful or two of elite fully professional groups. This new album from Delphian reflects quite how well-attuned Hughes is to writing new and varied choral repertoire suitable for all those different strata of ability in this vast community, just as Benjamin Britten was in his day. This album starts with something simple, direct and singable: "Perhaps" was written in Hughes's role as composer-in-residence at St Paul's Girl's school (as an heir to Gustav Holst), and then arranged for SATB choir. It is a lovely setting of Vera Brittain's 1916 poem of bereavement – she lost her brother, her fiancé and two close friends in World War I. And I couldn't help thinking that there could be quite a lot people who might hear this first piece on the new album and be thinking: I'd much rather be singing it. After all, compared to the solitary act of listening, the communal activity of singing has so much more to recommend it.
There are other pieces for choir here which give that same strong sense of just wanting/needing to be sung. "The Singers" to a text by Henry Longfellow, for example, is a paean to the very act of singing itself, and to the value it imparts "to charm, to strengthen, and to teach". The setting of the biblical text "Love is patient, love is kind..." from the Hughes's set "I Sing of Love", written for the American choir Seattle Pro Musica is gorgeous too, and has an exquisitely soaring soprano solo from Becky Ryland-Jones. These three examples also show a breadth of the range of texts which Hughes draws on from ancient to modern, from secular to sacred, from the calming to the raging. And also the emotional range. A curmudgeon might be asking at this point for more intricate and worked-through counterpoint from modern choral music in general. But, hey, these are the times we live in.
Right at the opposite end of the scale from the easily singable is some devilishly complex material, the kind of stuff which is going to put top-level professional choirs through their paces. Hughes's previous album of choral works (I am the song & other choral works, Hyperion, 2016) was performed by the BBC Singers. "Precious Things", the work which gives the new record its title is another commission from them, and has some mind-bending (or rather note-bending) passages in it, notably a section based on a motif of rising glissandos placed to go off at irregular intervals, and then "Crude" which sounds as if Hughes has been spending some quality time in the pages of Maurizio Kagel's "Chorbuch" fomenting a new choral revolution. The Epiphoni Consort occupy a rung near the top of the choral ladder, and are well directed by Tim Reader. Balance, intonation, clarity are so strong here, one almost takes all that for granted. The choir's members are described as a flexible group of "people who sing to a professional standard but have other full-time careers". And we hear a lot of variety too, from small groups singing one to a part, right up to a full choir of nearly 30 voices. This album holds attention because its moods and inspirations come from so many places, and because it show Hughes's remarkable versatility, adaptability and emotional range as a composer. - Sebastian Scotney
Steve Reich Reich/Richter Ensemble Intercontemporain/George Jackson (Nonesuch)
Steve Reich's Reich/Richter was premiered in 2019, the work originally performed alongside Corinna Belz's film Moving Picture. In it, an abstract painting by contemporary German artist Gerhard Richter is scanned, halved and mirrored repeatedly, resulting in rows of brightly coloured thin stripes. Reich, who already knew Richter, followed suit: the music begins with two-note patterns, moving to four, eight and sixteen, the note values lengthening as the pixels increase in density. Knowing this is useful, but not essential, to enjoying Reich/Richter; it stands up beautifully as a piece of music.
You're immediately struck by the four-movement work's dark, fruity timbres, the low strings of George Jackson's 14-piece Ensemble Intercontemporain's nicely present. Reich's earlier works often glitter and sparkle, whereas listening to Reich/Richter is akin to gazing into a richly patterned fireside rug. Especially in the slow third section, "Cross fades". The sustained wind chords shift at their own pace, the music's actual tempo subtly signalled by the two pianists buried deep in the texture. The final section is an absorbing waking up, a shift back to daylight and to the most abrupt of closes. Utterly glorious, and something which sent me rifling through Reich's back catalogue. Much of which is also on the Nonesuch label – I'd recommend their Phases box set. Reich/Richter is available in a variety of formats. I'd recommend the vinyl version. The sound is plenty of depth and impact, and, crucially, you're compelled to sit still and listen to the piece in a single sitting.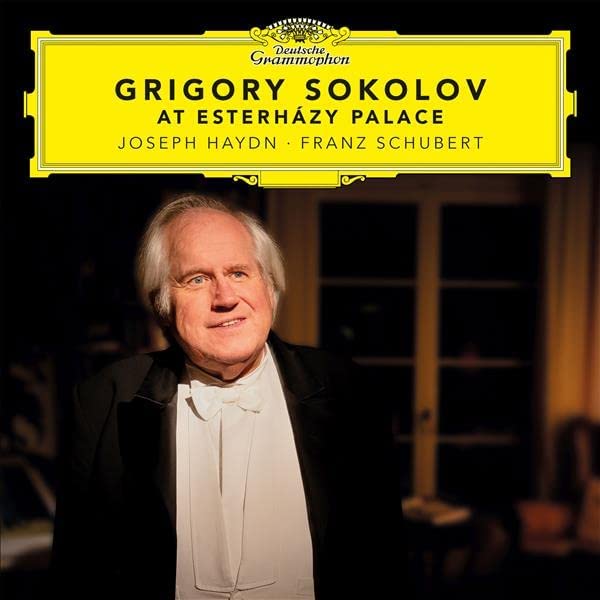 Grigory Sokolov – At Esterházy Palace – Live (Deutsche Grammophon)
A remarkable recital from August 2018, both recorded and filmed in the baroque splendour and superb acoustic of the Haydnsaal in Schloss Esterházy in Eisenstadt. It is fascinating to be able to sample and enjoy both versions, to go back and forth between the audio CD and the Blu-Ray film version. If only all concerts could be as special and as memorable as this. The first half – as completely befits the setting – comprises three Haydn sonatas in minor keys, and Sokolov has his particular, personal, masterful, diffident yet determined way of settling the listener down and showing us musical truth on his own terms. He takes his time, brings us with him through the story he wants to tell. On video one can admire the springiness and ineffable lightness of this playing, particularly the bouncy left hand. The video director teleports us silently to two other points in the town of Eisenstadt during the playing of the Haydn: to a completely empty Bergkirche, where Haydn is buried, and then off a few hundred metres in the opposite direction for a quick visit to the Haydn-Haus.
In Schubert, Sokolov mesmerises in a different way. In the first of the four Impromptus D. 935, in F minor, watch his back-and-forth hand crossing: that left hand has all the time in the world to express Schubert's calm and other-worldly beauty. Lovely sound, too: the pianos Sokolov plays on are personally maintained by Granada-based Patrick Hinves Ballesta. There's a thoughtful and highly informative booklet essay too, from theartsdesk regular contributor Jessica Duchen. As is Sokolov's way, there are no fewer than half a dozen encores. The recital is genuinely live, filmed with well-placed fixed cameras. The flow of the music is not disturbed one jot by the occasional intervention from an audibly bronchial Burgenländer. A remarkable and captivating document from one of the very great pianists of our time. - Sebastian Scotney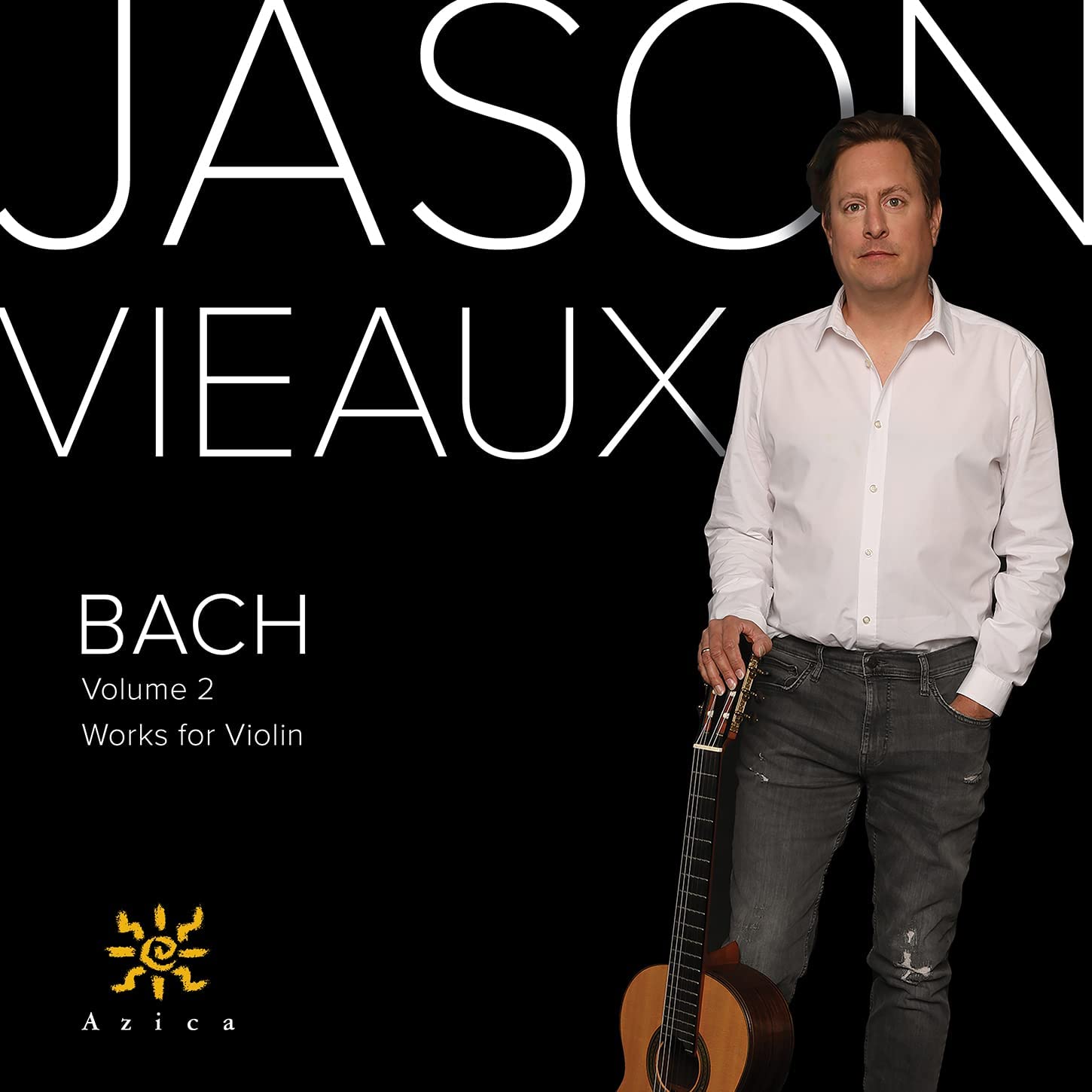 Jason Vieaux – Bach Volume 2: Works for Violin (Azica Records)
"With Bach, I always try to play what's there; the difficult thing with Bach's music on guitar is that there's a daunting, awesome, rewarding, gratifying amount of 'there' there." Jason Vieaux's disarmingly humble sleeve notes give us a good sense of how he plays. The technique is terrific, but Vieaux never plays to the gallery. Bach's Partita No. 3 already exists in the composer's lute transcription; in Vieaux's hands, the "Preludio" erupts with joy, and you're amazed at the dynamic control, Bach's accompanying figures never too intrusive. The rhythmic flexibility is another plus, Vieaux knowing instinctively just when to pull back or surge ahead. Exhilarating stuff.
The two solo violin sonatas on the disc were transcribed by Vieaux, and very little has been added. No. 3's opening "Adagio" is haunting, the playing hushed and heartfelt. The separate lines of the ensuing fugue are nicely clear, the performance never losing focus over its ten minutes. The suite's closing "Allegro assai" is joyous. Vieaux's account of the G minor sonata is similarly potent. The little "Siciliana" is sweet and soulful, the final "Presto" thrilling. I'm now on a hunt for Volume 1, recorded back in 2009. Hopefully we won't be waiting 13 years for a third instalment.
Listening to Reich/Richter is akin to gazing into a richly patterned fireside rug
Share this article