Classical CDs Weekly: Brian Elias, Stravinsky, Palaeolithic Bone Flutes |

reviews, news & interviews
Classical CDs Weekly: Brian Elias, Stravinsky, Palaeolithic Bone Flutes
Classical CDs Weekly: Brian Elias, Stravinsky, Palaeolithic Bone Flutes
Sophocles set to music, Stravinsky from Sydney, and sounds of the Stone Age
This week's star instrument: a palaeolithic bone flute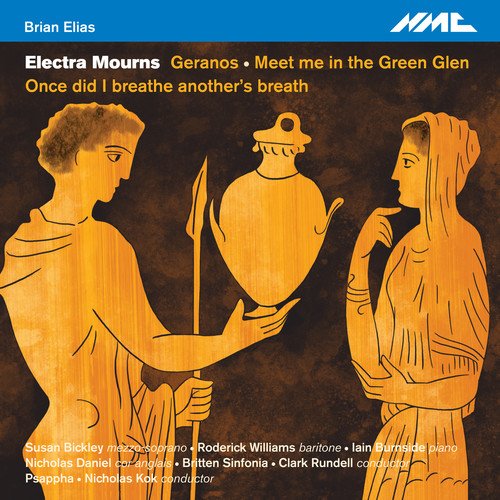 Brian Elias: Electra Mourns Psappha/Nicholas Kok, Britten Sinfonia/Clark Rundell (NMC)
Bombay-born British composer Brian Elias has been active since the 1960s. A slow and fastidious worker, his 1992 score for the Royal Ballet's The Judas Tree is probably the closest thing he's had to a hit. Frustratingly, it's not been recorded, but NMC have released several discs of his music. Electra Mourns is the latest. The title work was written in 2011; Elias sets an untranslated chunk of Sophocles's play sung by mezzo Susan Bickley, duetting with Nicholas Daniel's obbligato cor anglais and accompanied by tutti strings. You can follow the words with the translation provided, but it's a wonderfully communicative work heard blind; Electra's eloquent anguish conveyed with music of spare elegance and vivid drama. Bickley, taped live in a performance given at the 2012 Proms, is - pardon the pun - electrifying. Then there's the John Clare song cycle Meet me in the green glen, written for unaccompanied voice. Elias doesn't specify which, and the disc version shares the songs between baritone Roderick Williams and Bickley. It works beautifully; Elias's melodies occasionally sound like dissonant recollections of forgotten folk songs. There's even a download link, enabling listeners to hear the set sung complete by either Williams or Bickley – though using two contrasting voices does work best.
Williams returns with pianist Ian Burnside in the song cycle Once did I breathe another's breath, Elias'a setting of five 17th-century poems. There's a wonderfully nervy evocation of love in "Once did my thoughts both ebb and flow", the mood soured by the following "There comes a night." The three vocal works are consistently affecting; so much so that the purely instrumental Geranos which opens the disc feels anticlimatic by comparison. Still, Elias's sharply drawn sonorities fall easily on the ears, and the spiky final movement's soft coda is beautiful. Recommended. Now can we have The Judas Tree, please?
Stravinsky: The Firebird, Petrushka, The Rite of Spring Sydney Symphony Orchestra/David Robertson (ABC Classics)
Stravinsky's meteoric musical development is neatly chronicled on this two-disc set. From The Firebird to The Rite of Spring is a huge leap, though the earlier ballet does contain hints of what was to come. David Robertson gives us the earliest ballet uncut, his reading exceeding the 50-minute mark. It doesn't feel slow, though; this is a sumptuously played live performance caught in very vivid sound. Wind and brass solos are excellent, and Robertson's rhythmic sense gives the faster numbers plenty of bounce. The Sydney Symphony Orchestra's low strings and brass play with plenty of weight. Though do investigate Stravinsky's tauter, abridged 1945 revision, the textures leaner and the colours brighter still. The 1947 version of Petrushka is the one almost always played nowadays, but Robertson opts, unusually, for the lusher 1911 original. His tempo for the Russian Dance is on the relaxed side, but it works beautifully, the uncredited pianist nicely integrated into the sound picture. Wet nurses, peasants and bears are deftly characterised in the closing scenes, and Petrushka's ghostly reappearance features a pair of outstanding trumpets.
Predictably, the timings for Robertson's Rite are also on the expansive side. This mostly works in the music's favour; the slight loss in raw excitement made up by beauty of orchestral sound. There's a lot of Ravel and Debussy in this reading. The Sacrificial Dance has a remorseless weight, the Sydney strings playing with thrilling attack. All good then, and a compilation I'll be returning to often, though one wishes that the (deserved) audience applause after each ballet could have been placed on a separate track.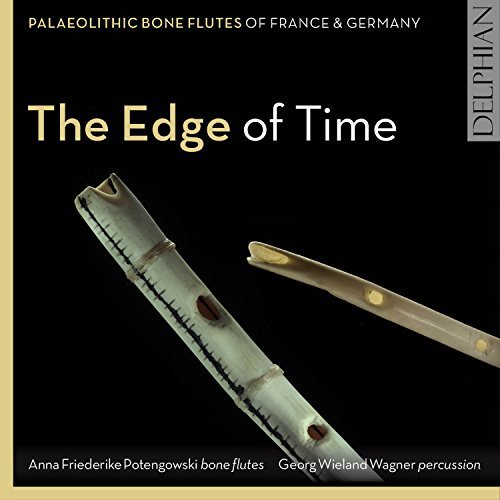 The Edge of Time – Palaeolithic Bone Flutes of France & Germany Anna Friederike Potengowski (bone flutes), Georg Wieland Wagner (percussion) (Delphian)
Delphian released a disc last year featuring ancient Celtic brass instruments; a thrilling, slightly bonkers album where the musical values overrode any doubts about the project's authenticity. The same issues recur here, though the bone flutes on which Anna Friederike Potengowski bases her performance are even older, namely simple instruments found by archeologists in caves in Southern Germany. They were made 40,000 years ago, and are arguably the earliest evidence of music-making in human history. Skilled reconstructions of the originals are played, along with a fourth flute based on a 30,000-year-old instrument found in the French Pyrenees, the copies made from the bones of assorted mammoths, griffon vultures and swans. How can anyone not want to hear this CD?
As with all historically informed performances you do doubt that musicians in the past were able to play with this level of technical excellence; Potengowski's training as a classical flautist means that she's able to control her pitch very precisely, and the music which she and percussionist Georg Wieland Wagner create is inevitably coloured by their knowledge of western classical music: the soft marimba harmonies in Wagner's Mayuman sounds distinctly tonal. Though the marimba does stand out, Wagner mostly plays an assortment of "found" natural materials: pieces of wood, stones, shells, and dripping water. The pair even vocalise on the last track. All rather magical, and wonderfully recorded. The fifth and final volume in this series, due in 2018, will feature instruments from ancient Greece and Rome. I'm already salivating.
Susan Bickley, taped live in a performance given at the 2012 Proms is - pardon the pun - electrifying
Explore topics
Share this article