Classical CDs Weekly: Chopin, Rimsky-Korsakov, John Bullard, Fred Thomas |

reviews, news & interviews
Classical CDs Weekly: Chopin, Rimsky-Korsakov, John Bullard, Fred Thomas
Classical CDs Weekly: Chopin, Rimsky-Korsakov, John Bullard, Fred Thomas
Flamboyant piano studies, orchestral fireworks and a pair of banjos
Vasily Petrenko and the Oslo Phulharmonic Orchestra
Chopin: Études Sonya Bach (piano) (Rubicon)
Chopin's solo piano études helped push the genre into uncharted territory. He would have practiced examples by Czerny and Clementi in his youth, but his own Op. 10 and Op. 25 sets make far more extreme demands on any pianist. I'm not a keyboard player, and a few minutes' exposure to the more flamboyant numbers can leave me feeling dizzy. Performing the whole collection in sequence is a tall order, and I'd suggest that listening to them is best done in small doses. Sonya Bach attacks the more extrovert études with a near-reckless abandon. She's compelling, though: the opening number in the Op. 10 group is brilliantly done, the wild flurries of notes given meaning by Bach's crisp, sonorous bass line. I'd forgotten how harmonically bold some of these pieces are, the second etude wandering a fair distance from A minor and back again in less than a minute and a half. Chopin dedicated the first set to Liszt, who added them to his repertoire two weeks after publication, his playing prompting Chopin to confess that "I should like to steal from him the way to play my own studies." Bach is often thrilling, her C minor étude as stormy as the best.
I find the Op. 25 set more interesting; there's a greater variety of mood and more light and shade. Bach is again exciting as anyone in the faster numbers, Rubicon's close balance making for exciting listening. Just occasionally there's the sense that she's not as emotionally invested in the quieter moments, the long C sharp minor étude less affecting than the breezy G flat one which comes not long afterwards. The more intimate Trois Nouvelles Études are, however, superbly done, Bach's performance of the lovely A flat étude among the best things on the disc.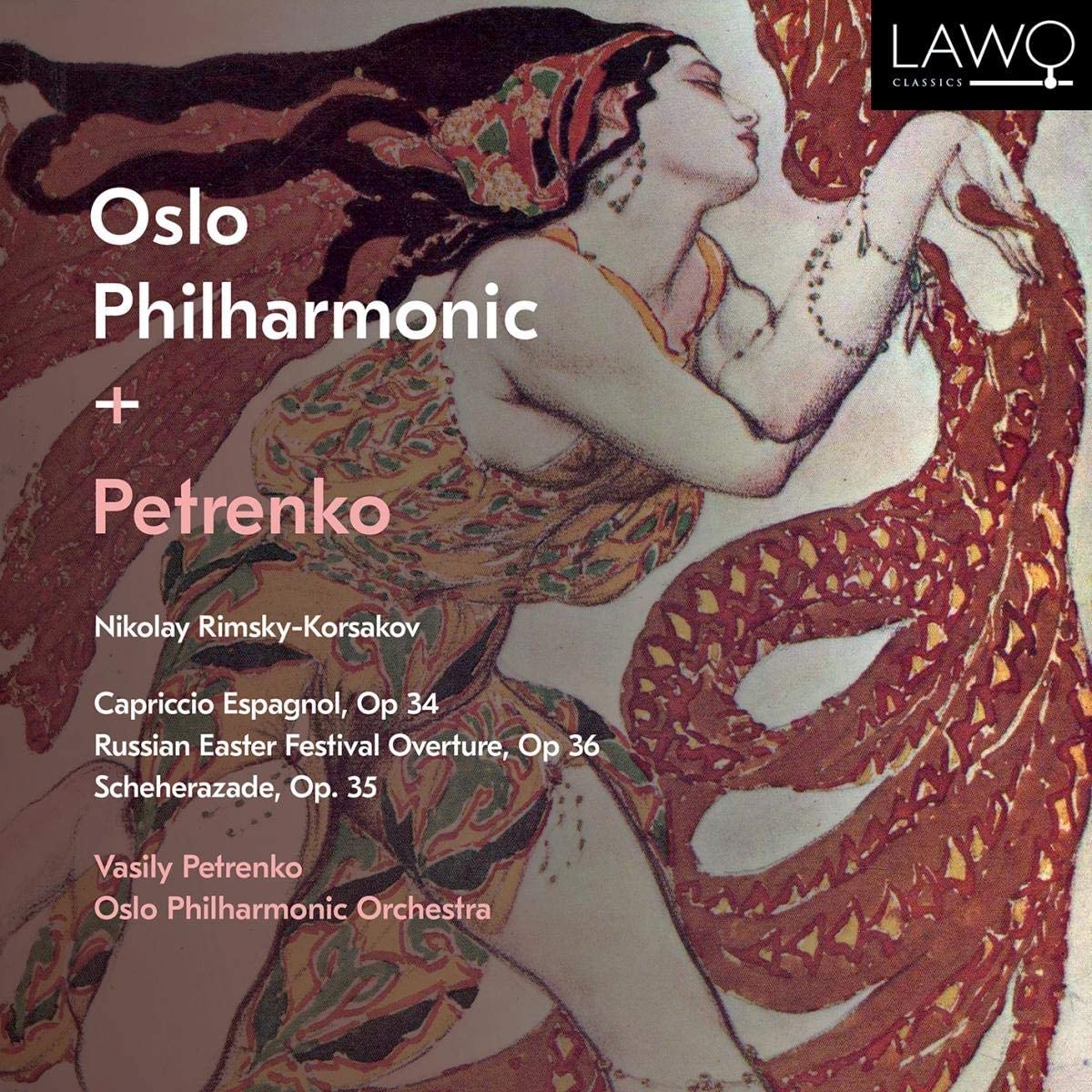 Rimsky-Korsakov: Capriccio Espagnol, Russian Easter Festival Overture, Scheherazade Oslo Philharmonic Orchestra/Vasily Petrenko (Lawo Classics)
Few contemporary conductors seem as prolific in the recording studio as Vasily Petrenko, discs with his orchestras in Liverpool and Oslo emerging with unnerving frequency. The consistency is impressive though, Petrenko's high hit-rate recalling the halcyon days of Neeme Järvi and the RSNO in the mid-1980s. It takes rare talent to make the most familiar repertoire sound newly-minted, and this Oslo Rimsky-Korsakov anthology is a zinger. That these three works are so popular doesn't mean that they're not good. Yes, Rimsky-Korsakov was a master orchestrator and understood how to write idiomatically for every instrument, but his music doesn't play itself. Petrenko's Capriccio Espagnol is great fun. Especially when the fourth section's fast bit gets underway, preceded by some delectable solo work. Petrenko's rhythmic alertness is one of his strengths. Everything is perfectly placed, little details like the semiquavers on low brass and horns so, so right, without derailing the music's momentum. The Russian Easter Festival Overture is similarly well handled, the closing section's chimes anticipating Rachmaninov.
This Scheherazade is another keeper, Petrenko assiduously following Rimsky Koraskov's dynamic markings and hitting the first fortissimo to startling effect five or so minutes in. The Oslo Philharmonic's leader Elise Båtnes is a magnetic soloist, matched by the orchestra's solo winds and brass. Have the trumpet and trombone calls in the second movement ever sounded so brazen, so full of character? "The Young Prince and The Young Princess" delights, though the best is saved for later, the last movement's reprise of the suite's main theme overwhelming. Exciting stuff indeed; a great romantic symphony in all but name. Sumptuous recorded sound to boot, and alluring sleeve art.
Adam Larrabee – 24 Preludes for Solo Banjo – Book 1 John Bullard (banjo) (CD Baby)
Two collections of music for classical five-string banjo have recently appeared, so it makes sense to review them as a pair. Then go and buy both. John Bullard's last album included beguiling transcriptions of music by Bach, Grieg and Schumann. He's recently commissioned 24 Preludes for Solo Banjo from composer and fellow banjo player Adam Larrabee, the first six of which are included on this EP. Larrabee's little pieces, designed to showcase "the instrument's versatility and capability in all keys as well as the breadth of tonal palette and timbres each key has to offer," follow a well-established template, the C major Prelude's arpeggios a nod to a famous Bach keyboard opener. An enchanting blend of baroque and bluegrass, they're wonderfully written for the instrument. Larrabee exploits the extremes of the banjo's range in the spare B minor prelude and conjures up an enchanting little theme and variations in D major. My favourite is the enigmatic closer in C sharp minor, the delicious final cadence making one hungry for more. Bullard's affability and warmth shine through.
Fred Thomas: J S Banjo – music by Bach and Gibbons (Fred Thomas)
Here, British multi-instrumentalist Fred Thomas plays his own transcriptions for the four-string tenor banjo. With Bullard there's never any doubt that we're hearing a banjo, whilst Thomas sounds more lute-like. A tenor banjo is tuned like a viola, so it's unsurprising that Bach sits so well on the instrument, the familiar prelude to the G major Cello Suite sounding so, so right. Thomas gives the closing Gigue an irresistible swing and finds rare depth and expression in the Allemande. There's similar magic in Suite No. 3, Bach's slow Sarabande heart stopping, the double and triple stopping immaculate. You hope he'll go off and record the remaining four. A multi tracked Thomas completes the album with three Fantasias for Two Viols by Orlando Gibbons, these beautiful, spare works played with elegance and warmth. Absolutely enchanting – do investigate.
That these three works are so popular doesn't mean that they're not good.
Explore topics
Share this article