Classical CDs Weekly: Handel, Holloway, Korngold, Nielsen |

reviews, news & interviews
Classical CDs Weekly: Handel, Holloway, Korngold, Nielsen
Classical CDs Weekly: Handel, Holloway, Korngold, Nielsen
Baroque violin sonatas, 20th century violin concertos and contemporary chamber music
Jiyoon Lee plays Korngold and Nielsen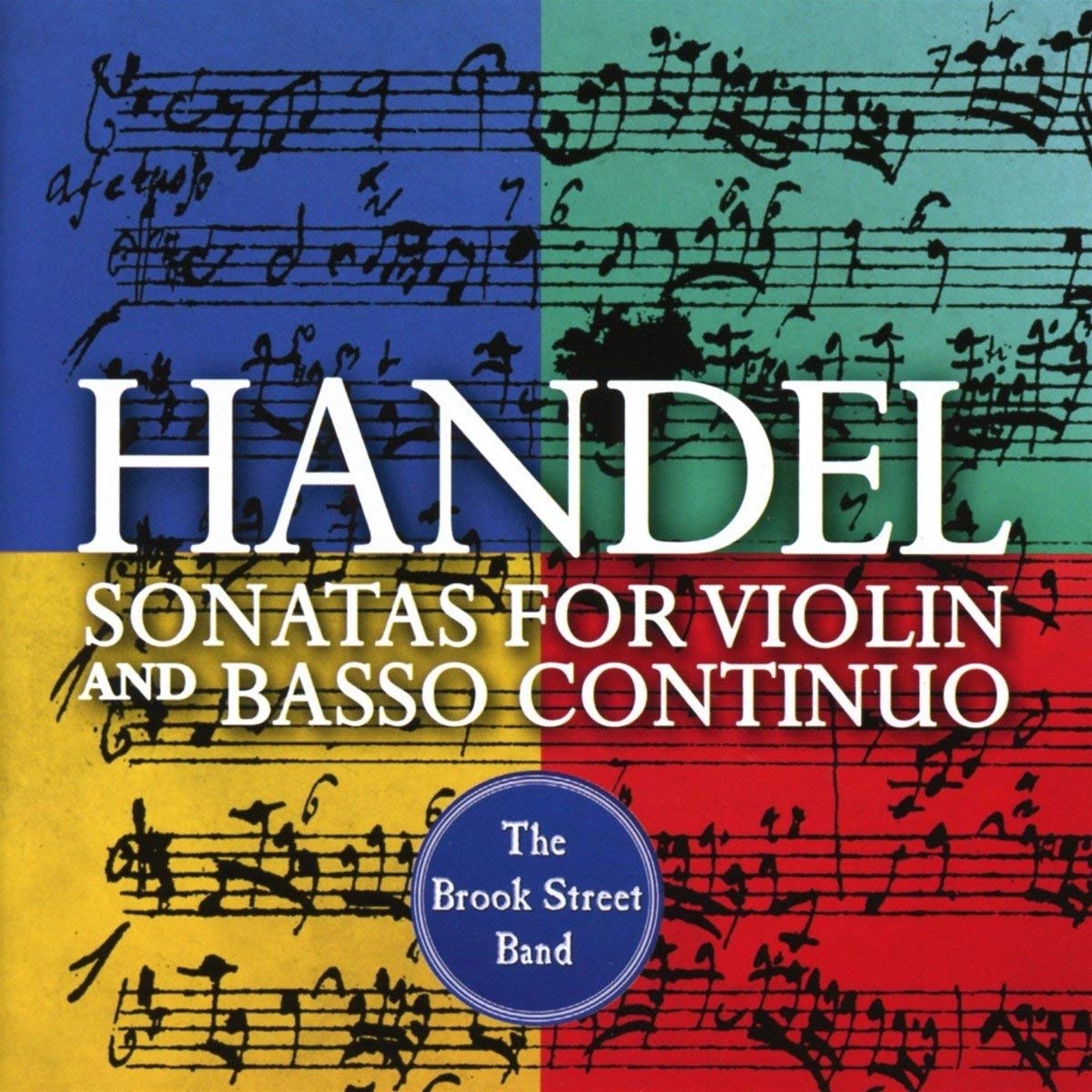 Handel: Sonatas for Violin and Basso Continuo The Brook Street Band (Avie)
A slimmed-down Brook Street Band give us nine of Handel's violin sonatas on this disc. Autograph manuscripts only survive for five of them, but the other four sound sufficiently Handelian to have convinced many musicians, despite some scholarly niggles. These performances are winning, the playing fizzing with energy. Violinist Rachel Harris's bright, clear sound is a consistent pleasure, and she's given fullsome, bubbly support by Tatty Theo and Carolyn Gibley on baroque cello and harpsichord respectively. Handel's music invariably makes one feel healthier and happier, whereas Bach's chamber music can lead to feelings of inadequacy and inferiority. Not that Handel doesn't plumb emotional depths: witness the tiny slow movement of the HWV 361 Sonata in A, its sublime musings lasting around 50 seconds. That's another major bonus: if any of this disc's 35 tracks doesn't float your boat, you know that another one will rattle past in a few minutes.
Favourite moments include the nifty "Allegro" to the HWV 372 sonata, Harris's mercurial take on the solo part wonderfully matched by her collaborators, and the lyrical slow movement which opens that one of the Sonata in F. The final sonata is an oddity. Composed late in Handel's life, long after he'd abandoned instrumental music in favour of oratorios, it shows that he hadn't lost his touch. Harris allows herself just a hint of vibrato in the first movement's high violin line, and the closing dance's dotted rhythms are nicely sprung. Great fun – an unpretentious treat of a disc.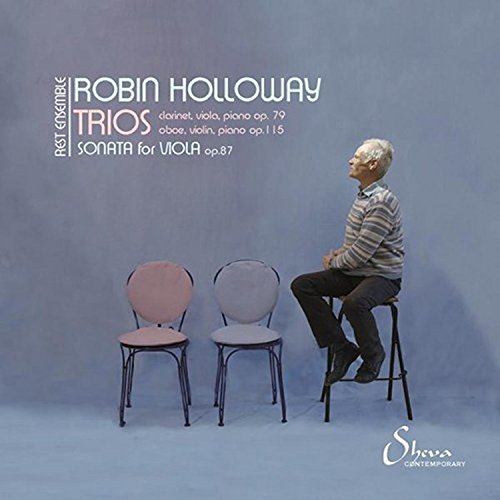 Robin Holloway: Trios, Sonata for Viola Rest Ensemble (Sheva)
List Robin Holloway's students and you assemble an impressive roster of the great and the good in contemporary music, the names including Judith Weir, Thomas Adès and George Benjamin. As a composer, Holloway is known for his active engagement with romanticism and a refusal to abandon tonality. There's a pertinent quote included in this collection's booklet: "I don't want to shock anyone – I want to please, to stir, to delight, to move and to invigorate." Newcomers could do worse than sampling his Gilded Goldbergs, a big-hearted and elaborate Bach reimagining, and then dipping into this. Holloway doesn't do bland neo-romantic pap: this is accessible, intelligent and entertaining music which shouldn't scare anyone. I'm smitten with the Trio for Oboe, Violin and Piano from 2012. Holloway is a compulsive melodist, the first movement's tunes playing out over rippling piano. This arresting, immediate music gets leaner and sparer as it progresses, the slow final bars a haunting farewell.
An earlier Trio for Clarinet, Viola and Piano can't help recalling Mozart's Kegelstatt, though Holloway suggests that it's closer to Schumann in inspiration. Despite the overt fairytale references and gorgeous sounds, this work is harder to grasp on first hearing than the later trio – having the separate sections indexed individually would have helped. Holloway's large scale Sonata for Solo Viola has the instrument's bottom string lowered by a semitone, creating a darker, duskier sound. An introspective, brooding work, it's compellingly played by young violist Henrietta Hill. Performances throughout are excellent, with wind soloists Oliver Pashley and Rees Webster outstanding in the two trios. Holloway's own sleeve notes are informative and unpretentious.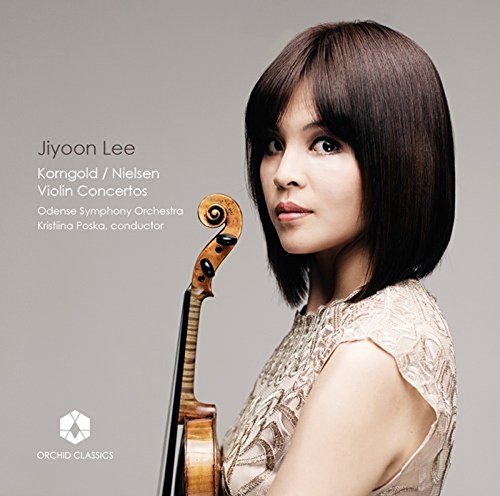 Korngold & Nielsen: Violin Concertos Jiyoon Lee (violin), Odense Symphony Orchestra/Kristiina Poska (Orchid Classics)
Carl Nielsen's Violin Concerto should be as popular as Sibelius's. Like his Finnish contemporary, Nielsen was also a violinist, and his concerto contains some wonderful tunes and moments of ear-tickling quirkiness. It's interestingly structured, Nielsen giving us an expansive work in two large-scale movements, each one beginning slowly. The concerto's stern opening is arresting, the soloist's recitative playing out over stark horn pedal notes before a delectably Nielsenian melody steals in at around the 90-second mark. It's a moment to savour. Jiyoon Lee pitches it to perfection, an expression of unaffected joy. Few composers do benign affability so well as Nielsen. The movement's more robust second half breezes by, the exhilarating dash to the finish flawlessly done. And the concerto's final 3/8 folk dance contains a winning tune, Nielsen's "earnestly smiling layabout" pootling around without a care. Kristiina Poska's Odense Symphony Orchestra have this music in their bones, and it shows.
The coupling is Korngold's 1945 concerto, cannily assembled from film score offcuts and premiered by Heifetz. Ravishing orchestral playing makes this version a treat: the slow movement's opening is pretty special, a refulgent cushion for Lee to soar above. Vibraphone and harp are splendidly audible: it's all pretty special. The fruity horn blast near the end of the finale is spectacular, as are Lee's pyrotechnics. How can anyone not like this concerto? If you're unfamiliar with Korngold, you could do far worse than start here. Production values are impressive too: this disc sounds good at any volume.
If any of this disc's 35 tracks doesn't float your boat, you know that another one will rattle past in a few minutes
Share this article