Classical CDs Weekly: Hindemith, Cantelli, Karajan, Peabody Cello Gang
Classical CDs Weekly: Hindemith, Cantelli, Karajan, Peabody Cello Gang
One of the 20th century's greatest tunes, plus treasures from the BBC archives and lots of cellos
Gleaming Hindemith from Marek Janowski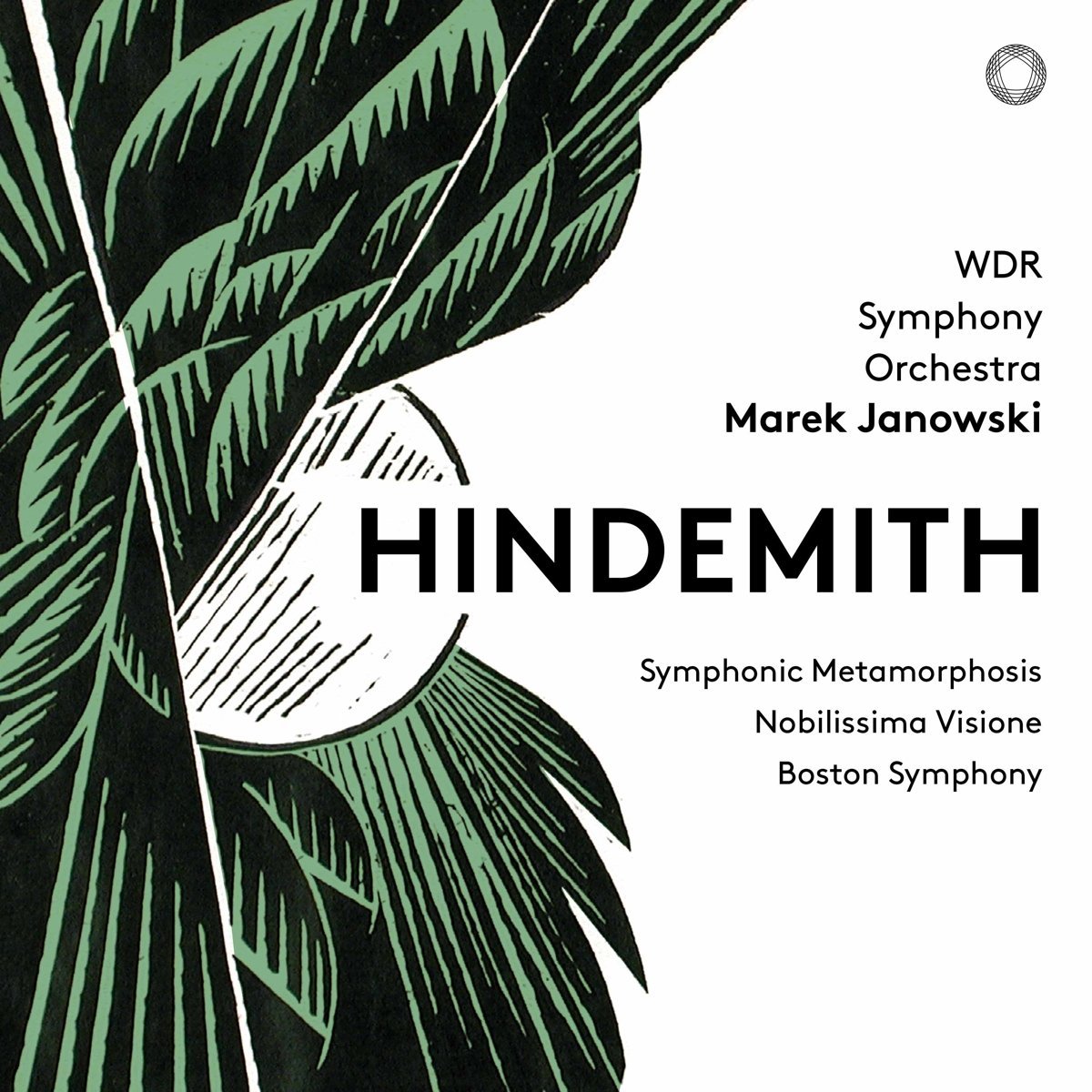 Hindemith: Symphonic Metamorphoses, Nobilissima Visione, Concert Music for Strings and Brass WDR Symphony Orchestra/Marek Janowski (Pentatone)
Instrumentalists appreciate Hindemith (all those solo sonatas!), as do those orchestral musicians lucky enough to have played his stuff. Sadly, he's still box-office poison, and it's difficult to think of a 20th century composer whose stock has fallen so low. Leonard Bernstein described Hindemith as "a master of melody, of harmony and counterpoint and rhythm and form and orchestration, and everything that has to do with music". Wise words, and one of Bernstein's greatest recordings was a Hindemith disc taped late in his career with the Israel Philharmonic. It's now hard to find. So, while you're looking for it, invest in this sensationally performed disc from Marek Janowski and the WDR. Listen with open ears: I defy anyone not to be floored by the slow tune which closes the first part of Hindemith's Op. 50 Concert Music (listed under its alternative title of Boston Symphony), "one of the most moving and beautifully shaped melodies of all music", in Bernstein's words. It's phenomenally good, warm and sonorous in Janowski's hands. Just as marvellous is the fast fugal movement which follows, capped by a terrific bluesy trombone solo. How can anyone not love this piece?
More familiar are the couplings: Janowski's swift, sharp account of the better-known Symphonic Metamorphoses is outstanding, the jazzy fugue in the Turandot section suitably deadpan, the final movement's sprightly funeral march becoming a brassy stomp. Crucially, Hindemith never lets things become bombastic, the work's good-natured cheeriness winning out. The three-movement suite drawn from the ballet Nobilissima Visione is more introspective, closing with a magnificent, sonorous passacaglia. An exceptional disc, and worth buying just for the killer tune.
Music by Brahms, Mozart, Schumann and Tchaikovsky Philharmonia Orchestra/Guido Cantelli and Herbert von Karajan (ICA Classics)
The BBC has a patchy track record when it comes to looking after archive material, and these well-balanced BBC radio recordings from the 1950s weren't sourced from the corporation's vaults. Instead, we're hearing them courtesy of the late Richard Itter, the founder of Lyrita Recorded Edition. Using professional quality equipment, he recorded thousands of hours of radio material during his lifetime, many of the broadcasts copied onto acetate discs which were never subsequently played. Two of the first releases in ICA Classics' projected Itter series deserve to be reviewed together, both showcasing the pin-sharp playing of the recently formed Philharmonia Orchestra. A concert taped in May 1953 is conducted by a young Guido Cantelli. It's incandescent stuff, Cantelli's electricity more than compensating for the hiss. Schumann's 4th and Brahms's 1st symphonies have rarely sounded so un-stodgy. The build-up to the finale of the Schumann is thrilling, and the Brahms is similarly volatile. Plus, Cantelli has Dennis Brain on first horn: his big solo in Brahms's last movement is glorious.
The second set has Herbert von Karajan at the helm, its contents drawn from Royal Festival Hall concerts given in 1955 and 1956. The remastered acetates are a little easier on the ear, though harsh, clanky piano sound mars Clara Haskill's account of Mozart's K488 concerto. It's bookended by the "Haffner" and "Jupiter" symphonies – both highly enjoyable, the massed strings and wind doublings never bothering me. Better still is Karajan's supple, seductive version of Ravel's Rhapsodie espagnole, the Philharmonia strings ideally responsive. A lean, driven Tchaikovsky 4 is phenomenally exciting; opening with a really arresting horn fanfare, it's dark, passionate and brilliantly controlled, Karajan making the first movement's rambling development seem unusually cogent. Excellent, in other words.
The Amit Peled Peabody Cello Gang (CTM Classics)
Former basketball player Amit Peled was described by one critic as "Jacqueline du Pré in a farmer's body" early in his career. The big-hearted, expressive warmth of his cello playing as heard on this disc is highly endearing, but he'd be the first to point out that the album isn't about him. Peled is partnered here with The Peabody Cello Gang, a group of his students from Baltimore's Peabody Institute. They're heard en masse in an emotionally charged performance of David Popper's sweetly affecting Requiem. Originally for three cellos and piano, this is an exquisite piece of salon music, its sentimentality never becoming sickly. A shame that this is the only work for massed cellos on the disc: the depth richness of sound is irresistible – plus, why aren't the whole Cello Gang named? They're pictured, but documentation is otherwise pretty scant.
The playing is so satisfying that I'll overlook presentation and programming issues. The disc opens with Tom Zebovitz's idiomatic transcription of Schubert's Arpeggione Sonata for four cellos: Peled's impeccable solo playing heard against a velvety backdrop. You'd never suspect you were hearing an arrangement. And there's a sprightly, gleefully inauthentic performance of Handel's G minor Sonata for Two Cellos to round things off, Peled partnered with Andrea Casarrubios and pianist Hui-Chuan Chen.
It's difficult to think of a 20th century composer whose stock has fallen so low
Explore topics
Share this article