Classical CDs Weekly: Laurence Crane, Martinů, Prokofiev |

reviews, news & interviews
Classical CDs Weekly: Laurence Crane, Martinů, Prokofiev
Classical CDs Weekly: Laurence Crane, Martinů, Prokofiev
English minimalism, folk-inspired choral music and a wintry violin sonata
Rarely heard Martinů from Lukáš Vasilek's Prague Philharmonic Choir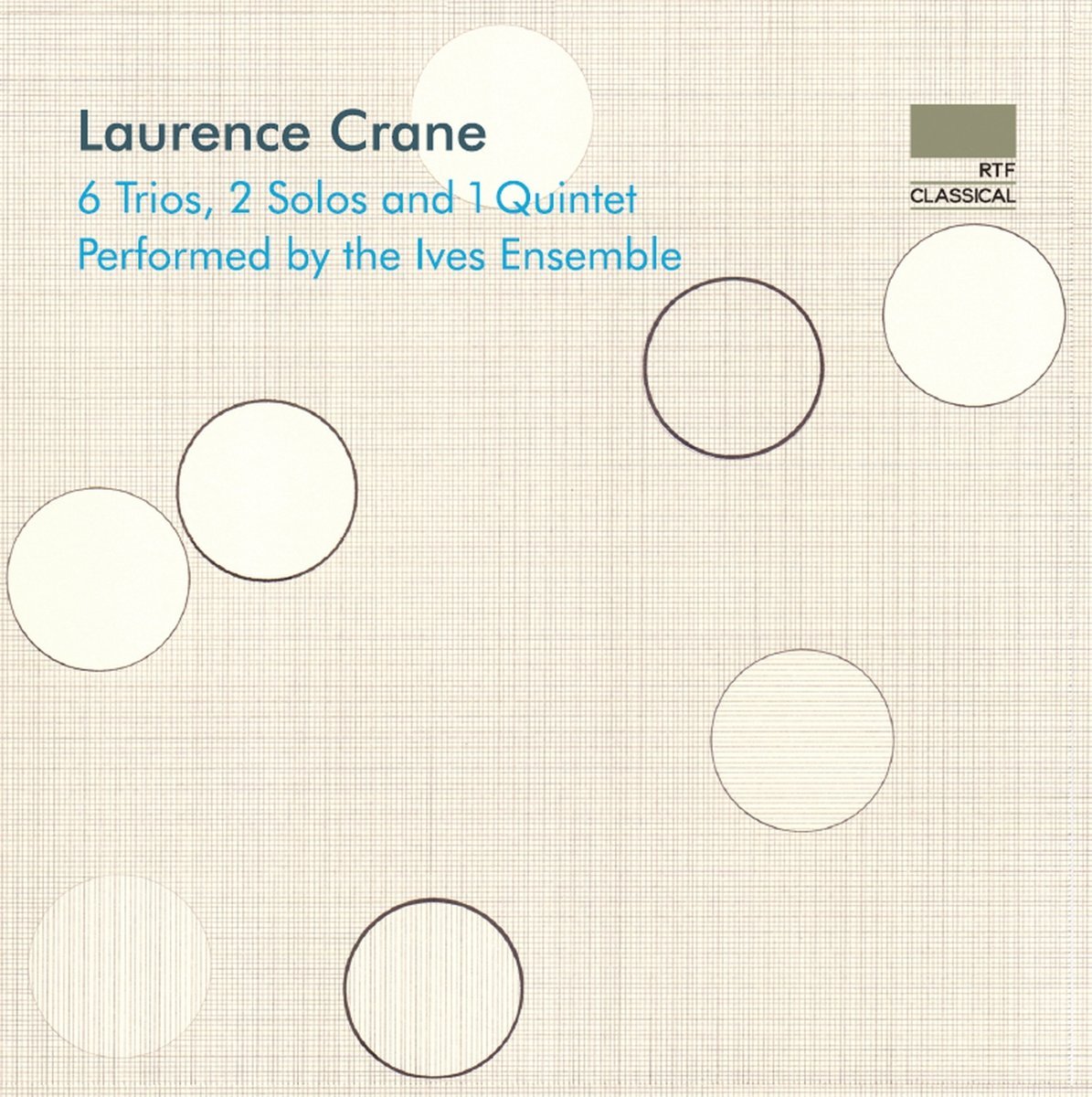 Laurence Crane: 6 Trios, 2 Solos and 1 Quintet The Ives Ensemble (RTF Classical)
It's a rare pleasure to discover a contemporary composer whose work speaks with such effortless clarity. You'll know within a few seconds of Laurence Crane's Trio for Ros and Peter whether it's your sort of thing – repeated diatonic piano chords supporting slow string lines, the whole thing brilliantly sustained for four minutes. It's definitely my thing, recalling Howard Skempton's delicious piano miniatures as well as, oddly, Brian Wilson's backing tracks for the Beach Boys' Pet Sounds. If you're in search of elaborate thematic transformation and structural complexity, look elsewhere: Crane writes of "presenting a single idea in a state of stasis with no discursive or developmental activity." Fine by me – if the ideas are sufficiently arresting, they withstand repetition. The works assembled here, performed by the Rotterdam-based Ives Ensemble, span 30 years, the earliest composed in 1986. Everything sounds recognisably Cranesian, though you notice that the early pieces are incredibly compact, few lasting more than three minutes. There's plenty of wry humour: the splendidly named Jurgen Hip and Hugo Pine only described as trios in the sense that three musicians are involved, a third hand occasionally intervening on piano.
The most outwardly conventional work is Crane's 2011 Piano Quintet, its throwaway opening preceding a pair of weightier inner movements. Repeated cadences pay lip service to the classical tradition before a subdued finale. Most recent is the Klavierstücke opus 84 or 85 "Keith Miller Project", a sequence of seven engaging piano pieces written in 2016. Every note counts. The performances are outstanding, especially from pianist John Snijders. Good production values too – a deeply lovable disc.
Martinů: Four Cantatas Prague Philharmonic Choir/Lukáš Vasilek (Supraphon)
If the names of the four secular cantatas assembled here don't have you salivating, the list of instrumental forces surely will. The Legend of the Smoke from Potato Tops has to be the best classical music title ever, and how could anyone resist a work called Romance of the Dandelions, scored for unaccompanied vocal forces and "drumming on chair"? In each work, Martinů set texts by the poet Miloslav Bureš, whose folk-inspired poetry resonated with the exiled composer. The earliest, The Opening of the Springs, dates from 1956. The use of female chorus, accompanied by three solo strings and piano, gives the music a deliciously bright, clear sonority, Bureś' fresh spring water personified. And remarkable to encounter unabashedly tonal music which sounds so vibrant and original; Martinů able to make the simplest of major chords sound freshly minted. Potato Tops followed in 1956, the scoring including prominent parts for solo recorder and accordion. It's the magnificent vocal writing which impresses: there's a spine-tingling passage just a few minutes in where solo soprano Pavla Vykopalová sings over wordless chorus. Things never get too heavy, despite the text's seriousness, the perky horn and recorder solos lifting the mood. As a protest against the crushing of the Hungarian Revolution, Martinů refused to sanction a performance in Prague, eventually allowing one in 1957.
Romance of the Dandelions is the shortest of the set, the radiant wordless opening a prelude to a melancholy tale of a soldier returning to his home village. And there's Mikeš of the Mountains, the story of a valiant shepherd battling inclement weather. Poor Martinů planned to visit Prague in July 1959 to hear performances of all four cantatas, but was too ill to travel and died the following month. This is a disc to fall in love with, handsomely sung and beautifully produced, and conductor Lukaš Vasilek uses new, corrected editions of scores which the composer didn't live to revise. Glorious, and my favourite choral disc in years.
Prokofiev – Violin Sonata No 1, Five Melodies etc Lisa Oshima (violin), Stefan Stroissnig (piano) (Quartz Music)
This is a disc of darkness and light; the former in the shape of Prokofiev's wintry Violin Sonata No 1. Joanna Wyld's sleeve note quotes a 1947 Pravda report describing the sonata as a "meditation on the fortunes of the Motherland". On the basis of this music, the postwar USSR wasn't a happy place, and it's extraordinary that such a sombre, introspective piece won Prokofiev a Stalin Prize. It receives an uncommonly serious performance from Japanese violinist Lisa Oshima, the piano's grumbly opening phrases prompting Oshima's curt, nervy response. She's a master of colour, able to strip her sound down to the barest grey. The chilly ponticello runs really do sound like cold wind, and she's thrillingly gutsy in the bleak second movement. And what a superb accompanist she has in the form of Stefan Stroissnig, the hushed start to Prokofiev's Andante exceptional here. You half hope for a happy ending of sorts, but it never arrives. The sonata's downbeat close is mesmerising.
Light relief comes in the shape of sweetly shaped readings of Prokofiev's Five Melodies, though there's more fun in the form of arrangements by other hands of numbers from the ballets Cinderella and Romeo and Juliet. Oshima's characterisations are spot-on: numbers like Winter Fairy and Mazurka from Cinderella really sparkle, and the earlier ballet's Juliet as a Young Girl has it all: matchless rapid articulation and melting lyricism in the central tune. You'd happily hear the entire score played by this pair.
If the ideas are sufficiently arresting, they withstand repetition
Explore topics
Share this article
Subscribe to theartsdesk.com
Thank you for continuing to read our work on theartsdesk.com. For unlimited access to every article in its entirety, including our archive of more than 10,000 pieces, we're asking for £3.95 per month or £30 per year. We feel it's a very good deal, and hope you do too.
To take an annual subscription now simply click here.
And if you're looking for that extra gift for a friend or family member, why not treat them to a theartsdesk.com gift subscription?