Classical CDs Weekly: US Election Special |

reviews, news & interviews
Classical CDs Weekly: US Election Special
Classical CDs Weekly: US Election Special
An eclectic, supersized celebration of American composers and performers
Saturday, 31 October 2020
The Ephrata Cloister
A New Century The Cleveland Orchestra/Franz Welser-Möst (Cleveland Orchestra)
Have we reached peak box set? This debut release from the Cleveland Orchestra's own label ups the stakes considerably, an exquisitely designed and engineered construction involving ribbons, silver card and a 150 page booklet. You approach it nervously, with gloves on. Musically, it's astonishing, the three discs containing six works spread across three centuries, all in recent live performances under long-serving Music Director Franz Welser-Möst. His string orchestra performance of Beethoven's String Quartet No. 15 uses basses to strengthen the cello line at key points. The depth of string tone is arresting, and it's to the players' enormous credit that the original work's intensity isn't diluted. The long central slow movement plumbs Mahlerian depths, and there's plenty of humour too; the second movement's Trio glows and the little Alla marcia swings. I love the breeziness and joy which Welser-Möst brings to the finale too. It's followed, mischievously, by Edgard Varèse's Amériques. Often compared to Stravinsky's Rite, Varèse's extravagantly scored work unfolds as a series of static blocks of sound. As with the Beethoven, the playing is flawless: loud and brutal in all the right places without underselling the quieter moments. Cleveland's percussionists let rip, the final siren blast still a surprise.
Two contemporary commissions are included on discs 2 and 3. Johannes Maria Staud's Stromab (Downstream) is a disconcerting study in oppression and unease, inspired by an Algernon Blackwood short story whose protagonists find themselves at the mercy of nature while canoeing along the Danube. Listen out for the flexatone. Bernd Richard Deutsch's Okeanos is a four-movement organ concerto taking its name from a Greek mythological figure, Deutsch managing to make this most intractable of instruments embody "the original waters that encircled the world". The organ, played here by Paul Jacobs, works with the orchestra rather than against it, the results colourful and entertaining, even if the work feels a little too long at just under 30 minutes. Richard Strauss's Aus Italien isn't heard enough. I'd forgotten what a loveable piece this is, the last of its four expansive movements famously quoting Luigi Denza's "Funiculì, Funiculà", Strauss mistakenly believing it to be an Italian folksong. And we end with a scorching performance of Prokofiev's dark Symphony No. 3, much of its material derived from his opera The Fiery Angel. Sample the string glissandi in the peculiar third movement, their progress continually impeded by a scary brass chord. An outstanding package, brilliantly engineered.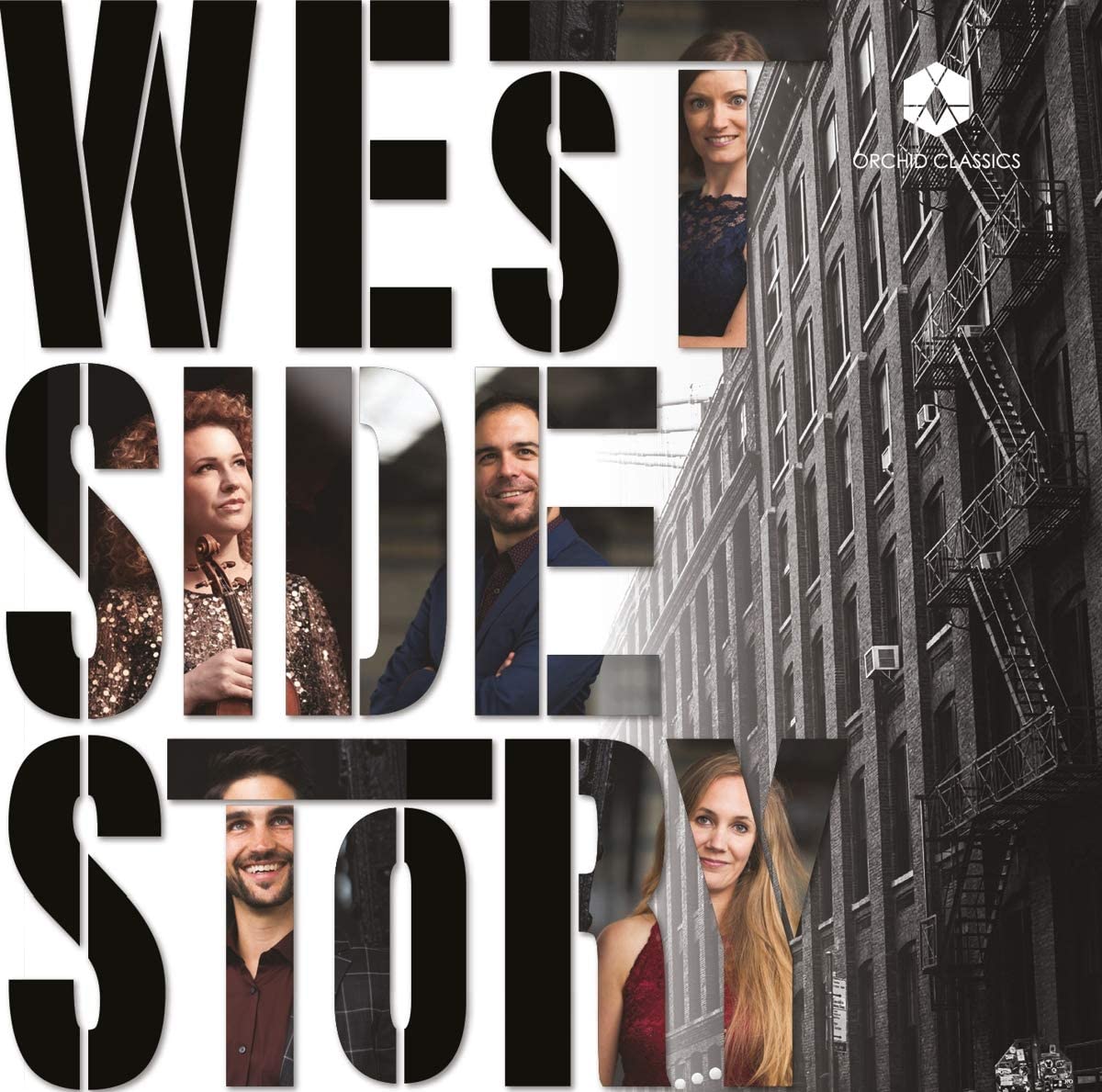 Bernstein; West Side Story Gwendolyn Masin (violin), Melisma Saxophone Quartet (Orchid Classics)
Bernstein's iconic Broadway score has been reinterpreted countless times. I'm a fan of Stan Kenton's brassy big band version so approached this disc with trepidation, the numbers arranged by Henk Huizinga for violin and saxophone quartet. I needn't have worried: this is exciting, zingy stuff. Huizinga makes changes to the show's running order and takes some liberties with individual songs ("Cool" lasts just over a minute here), but so much of his transcription sounds and feels thoroughly idiomatic. Violinist Gwendolyn Masin impresses, never more so than in the intro to "America", when she's soaring over a carpet of burbling saxes. Huizinga's leaner textures emphasise how jagged and dissonant parts of this score are. That this is a live recording adds to the performance's edge and excitement.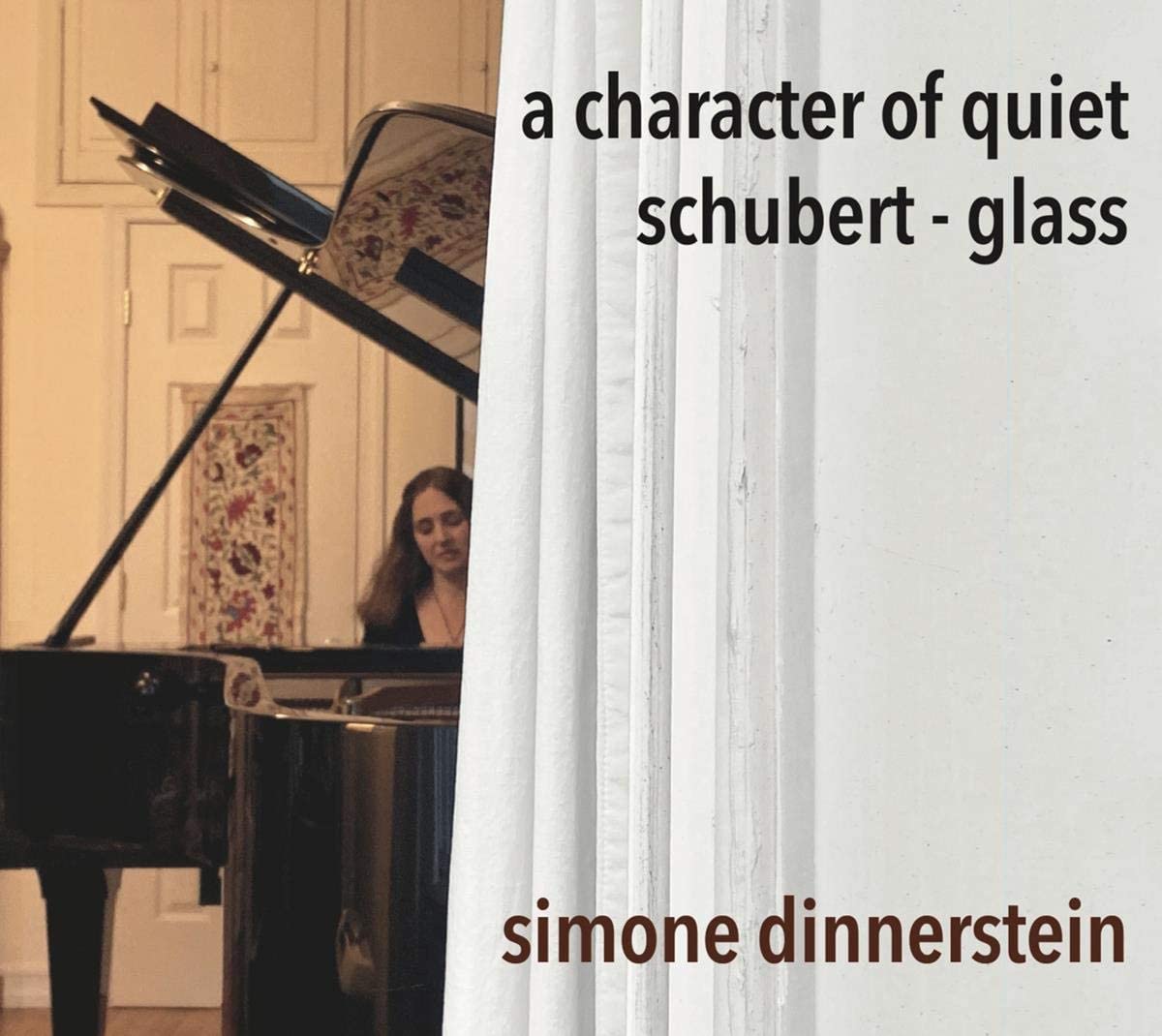 A Character of Quiet Simone Dinnerstein (piano) (Orange Mountain Music)
Recorded over two evenings in June, at pianist Simone Dinnerstein's Brooklyn home, A Character of Quiet pairs Philip Glass with Schubert, the Wordsworth quote taken from the poetry Dinnerstein found herself reading instead of practicing the piano. Yes, you might hear about friends and family mastering foreign languages, writing novels or perfecting risotto recipes, but Dinnerstein speaks for most of us when she confesses to having felt "anxious and enervated", during lockdown. Wisely, producer Adam Abeshouse doesn't attempt to conceal this project's domestic origins, and what we hear has a disarming honesty and freshness. Glass's two sets of Etudes for piano are marvellous little pieces, Dinnerstein giving us numbers 2, 6 and 16. No. 2 hits the spot every time, Glass's trademark arpeggios slowed down to a crawl, the piece's steady swell paced to perfection. Schubert's vast Sonata in Bb makes for an unlikely coupling, but Dinnerstein never lets the work sprawl. The second movement is all homeliness and warmth, the close-up sound adding to the intimacy. The finale's noisier passages have terrific impact. Dinnerstein's neighbours are lucky people.
American Heritage Jeni Slotchiver (piano) (Zoho Classix)
The works on Jeni Slotchiver's wide-ranging anthology span 125 years, from Louis Gottschalk to Frederic Rzewski. Eight composers are represented, six of which are of African descent, two of whom are women. Gottschalk's The Banjo is a four minute romp, an early example of a composer's assimilation of African American music. Florence Price's Dances in the Canebreaks, played at last Monday's Philharmonia concert, appears in solo piano guise, and it's good to hear more music by Margaret Bonds, whose Ballad of the Brown King was released by Avie last Christmas. Her Troubled Water is a treat, exactly what you'd expect from a musician who described her style as "jazzy and bluesy, and spiritual and Tchaikovsky all rolled up in one." Samuel Coleridge-Taylor's Deep River is a mixture of spiritual and salon piece. There's loads to get stuck into here, miniatures by Robert Nathaniel Dett and William Grant Still entirely worthy of exhumation. Slotchiver's playing is always persuasive and her booklet notes are a pleasure to read.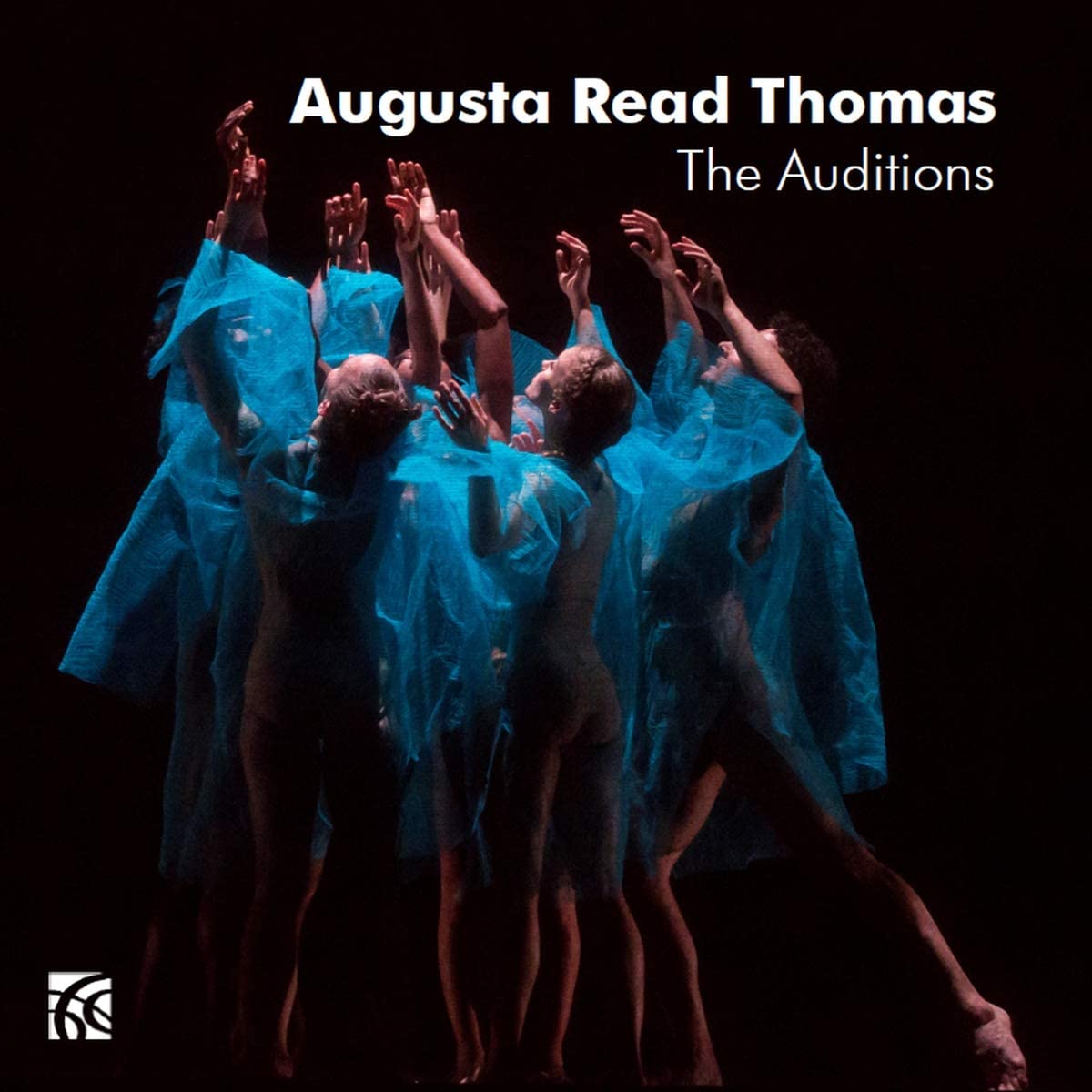 Augusta Read Thomas The Auditions (Nimbus Alliance)
Someone tipped me off recently about this CD's excellence, and, er, I've forgotten who it was. If said person is reading this, I thank you. This latest in a series of Nimbus discs celebrating Chicago-based composer Augusta Read Thomas is a superb calling card for her talents. This is witty, inventive and colourful music, You may wonder if a bass-heavy brass quintet is the best medium to evoke the flight of birds, but the three movements of Avian Capriccio prove us wrong, Thomas's hummingbirds, swans and canaries depicted with stunning verisimilitude. Plea for Peace deploys a wordless soprano as an additional instrument paired with a string quartet, while Ripple Effects has two musicians (four hands and four feet) creating "a spiderweb of pealing bells." It's fabulous, and unlike anything I've heard all year. The longest work here is The Auditions, a ballet score written for the Martha Graham Dance Company. Three contrasting dance auditions are interspersed with slower framing sections, Thomas's rhythmic zest recalling Copland. Third Coast Percussion crop up in the brief, attractive Selene. The performances, from a variety of sources, are all great – do investigate.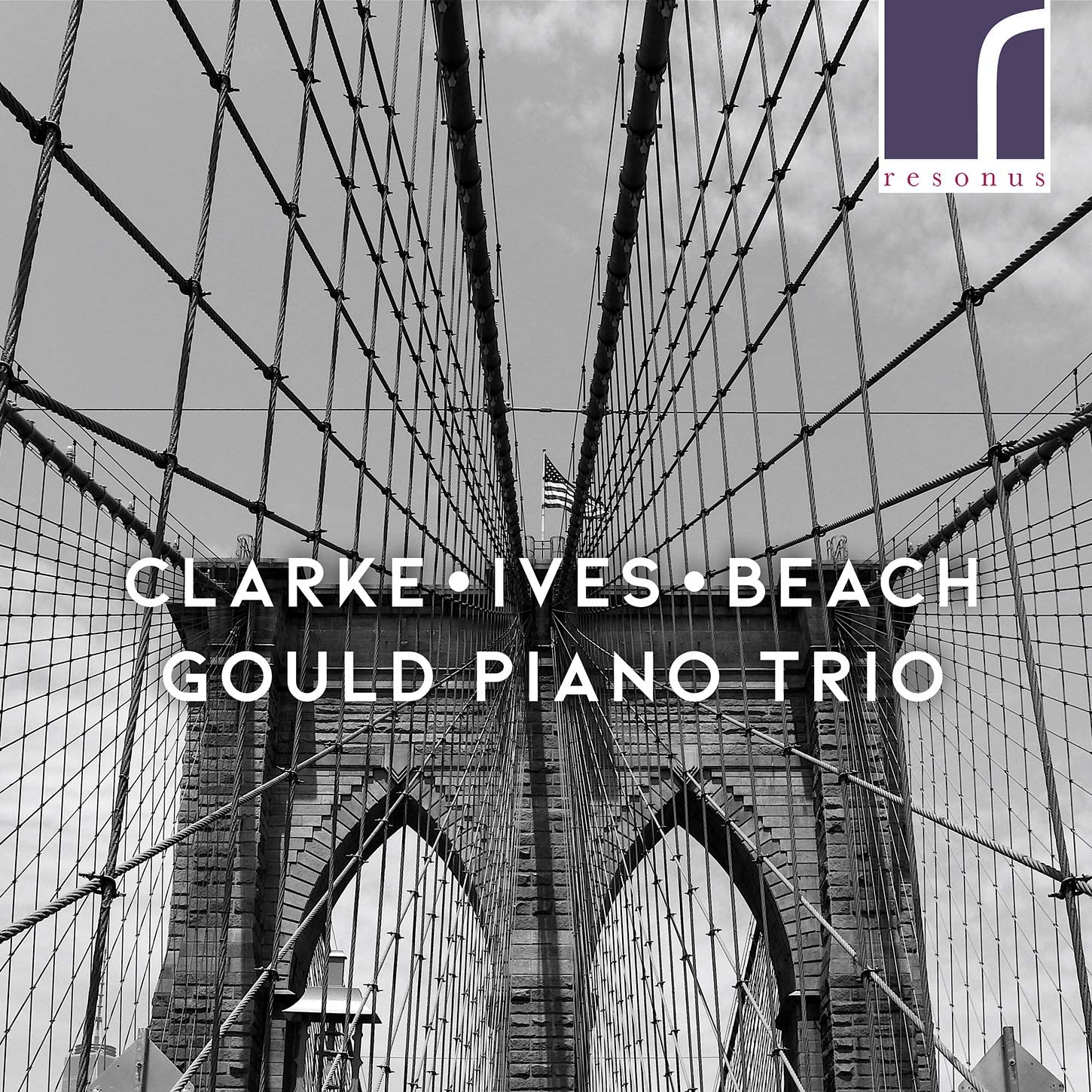 Gould Piano Trio - Music by Amy Beach, Ives and Rebecca Clarke (Resonus)
The main draw here is Charles Ives' Trio for Violin, Cello and Piano, said by the composer's wife to be a portrait of his time at Yale. Ives enjoyed his time there, though later complained that "if more ear stretching had gone on… there might have been less arrested development among nice Yale graduates." Ear stretching but highly entertaining, this transitional work was written between 1904 and 1911 opens with a pair of dialogues, cello and piano left hand ceding to violin and right hand, the three instruments eventually joining in consonant C major. Ives' scherzo is labelled "TSIAJ" ("this scherzo is a joke"), a characteristic mash up of popular songs and marches, and the long discursive finale brings things to an equivocal close. Amy Beach's 1938 Piano Trio is a concise marvel, Beach's lean, lyrical music taking in quotes from Inuit folk song and one of Beach's own songs. Rebecca Clarke earns her place on this disc by dint of having an American father and having spent extended periods in the US. Her dark, restless Piano Trio is a find. Performances of all three works are outstanding.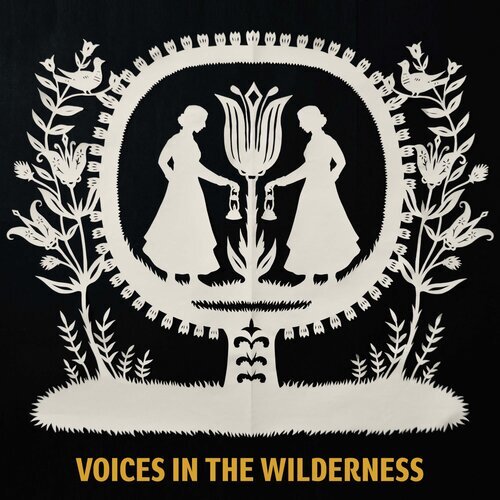 Voices in the Wilderness – Music of the Ephrata Cloister (Bright Shiny Things)
Pennsylvania's Ephrata Cloister began life in 1732, a clean-living celibate community founded by a German immigrant, Conrad Beissel. The group's musical activities were renowned, and this enchanting disc collects 11 a capella hymns, some of them written by the earliest known female composers in America. The source of these pieces, the Ephrata Codex, can be inspected on the Library of Congress website. Do take a look – it's exquisite. That these performances were recorded in the room for which they were written adds an extra frisson, with four singers, led by musicologist and director Christopher Dylan Herbert, bringing the past to vivid life. The language is accessible, the harmonies unfussy, the hymns sung with a wide-eyed enthusiasm and attention to detail that's deeply moving. Voices in the Wilderness is a delight, a quietly revelatory act of musical archaeology. Buy the CD instead of the download: it's beautifully designed and packaged, with full texts and translations.
Liza Stepanova: E Pluribus Unum (Navona Records)
Pianist Liza Stepanova's new disc celebrates American music composed by immigrants, a response to the stricter immigration policies implemented in 2017. Stepanaova began by commissioning a work from her student Badie Khaleghian, whose Iranian parents found themselves barred from attending his graduation recital. Khaleghian's Táhirih The Pure celebrates the 19th century poet, theologian and feminist Táhirih, the music's confidence and boldness conveying her radical stance. There's loads of good stuff here. Stepanova's tiny An Old Photograph from the Grandparents' Childhood is a bittersweet pastiche in sepia. On Track by Anna Clyne is for piano and tape, the samples including snatches of harp and a wise words from Queen Elizabeth II. Kamran Ince's Symphony in Blue takes inspiration from traditional Balkan music and the frantic pace of city life, Stepanova giving the sharp chords thrilling weight. I also loved Karnavalito No. 1 by Gabriela Lena Frank, its assimilation of Peruvian folk music recalling Bartok. Stepanova's website includes an evocative video accompanying part of Reinaldo Moya's Thje Way North, three short vignettes following a Central American migrant in search of a better life. And, for non-American readers, E pluribus unum translates as "Out of many, one", an unofficial national motto.
Dinnerstein's neighbours are lucky people
Explore topics
Share this article