Classical CDs Weekly: A Walk with Ivor Gurney, Yiddish Glory, For the Fallen |

reviews, news & interviews
Classical CDs Weekly: A Walk with Ivor Gurney, Yiddish Glory, For the Fallen
Classical CDs Weekly: A Walk with Ivor Gurney, Yiddish Glory, For the Fallen
Three discs for Remembrance weekend
Saturday, 10 November 2018
Poignant musical archaeology: the musicians featured on 'Yiddish Glory'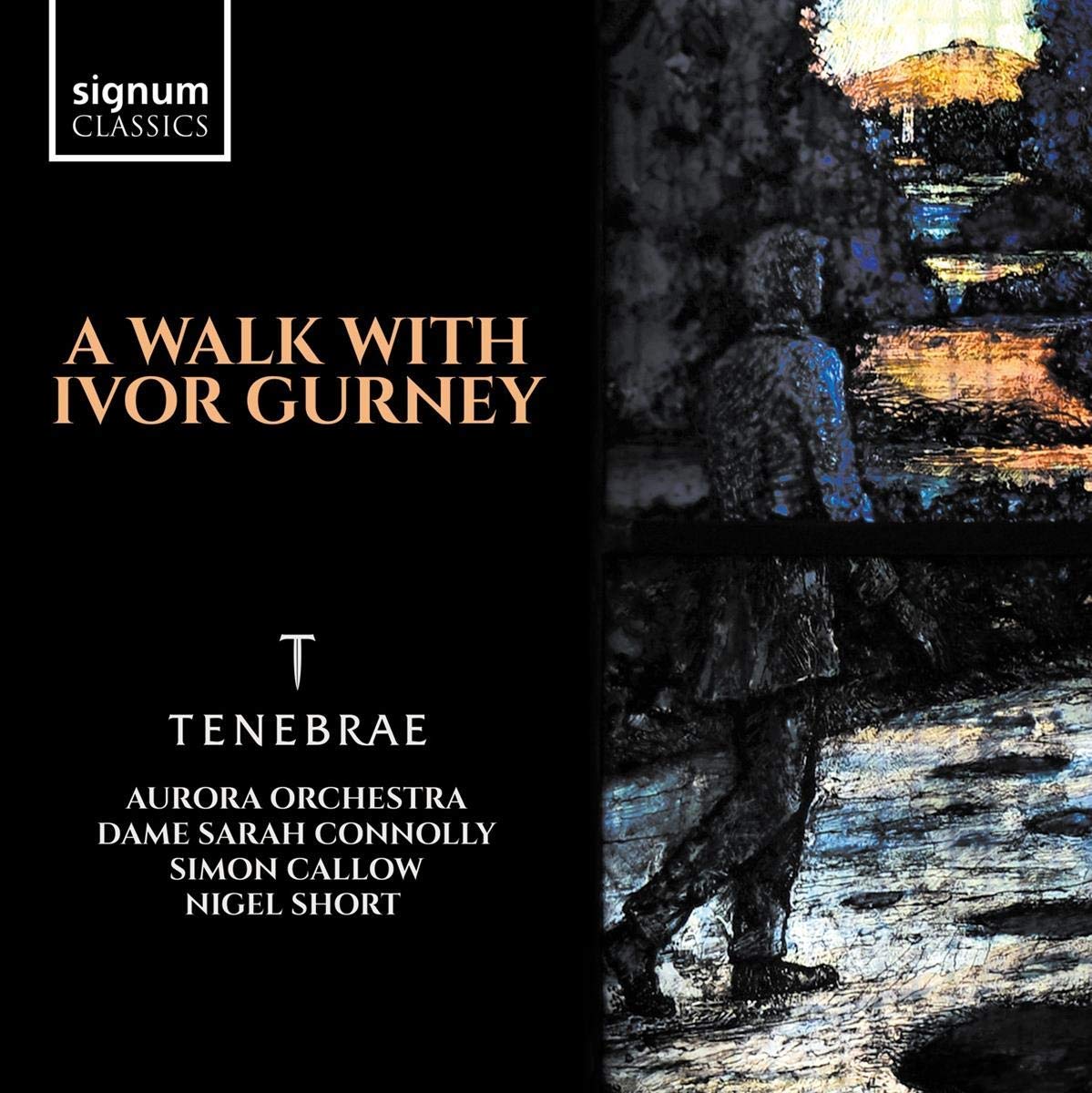 A Walk with Ivor Gurney Tenebrae, Aurora Orchestra, Sarah Connolly, Simon Callow, Nigel Short (conductor) (Signum Classics)
Ivor Gurney was a genuine polymath, a talented composer and poet whose career was disrupted by serving with the Gloucestershire Regiment in World War I. He continued to write verse and music while posted to the front, picking up a serious shoulder injury along the way and later becoming the victim of a gas attack (an experience he stoically described as "no worse than catarrh or a bad cold"). This double album presents four Gurney works alongside pieces by composers associated with him. Plus Judith Bingham's title track, a powerful acapella choral work setting extracts from Gurney's poems and inscriptions taken from Roman tomb memorials found in Gurney's native Gloucestershire. The stark, declamatory Latin texts, sung by offstage male chorus, contrast brilliantly with Bingham's settings of the poetry, ancient and modern history colliding to powerful effect. Sarah Connolly is in fine voice, similarly impressive in Herbert Howells' idiomatic transcriptions of Gurney's By a Bierside and In Flanders, plus Gerard Finzi's realisation of Sleep. There's some radiant playing from the Aurora Orchestra, opening the set with an austerely beautiful reading of Vaughan Williams's Tallis Fantasia under Nigel Short, the solo string quartet sounding here like a viol consort.
Tenebrae, Short's crack choir, are peerless in the other Vaughan Williams numbers: Valiant for Truth and Lord thou hast been our refuge are both extraordinarily potent outpourings from an avowed agnostic. And there's a rare chance to hear the expansive An Oxford Elegy, orchestra and wordless choir combining to ravishing effect. But successfully combining speech with music is notoriously difficult (Peter and the Wolf and The Soldier's Tale among the few successful examples), and Simon Callow's full-throated delivery soon begins to grate.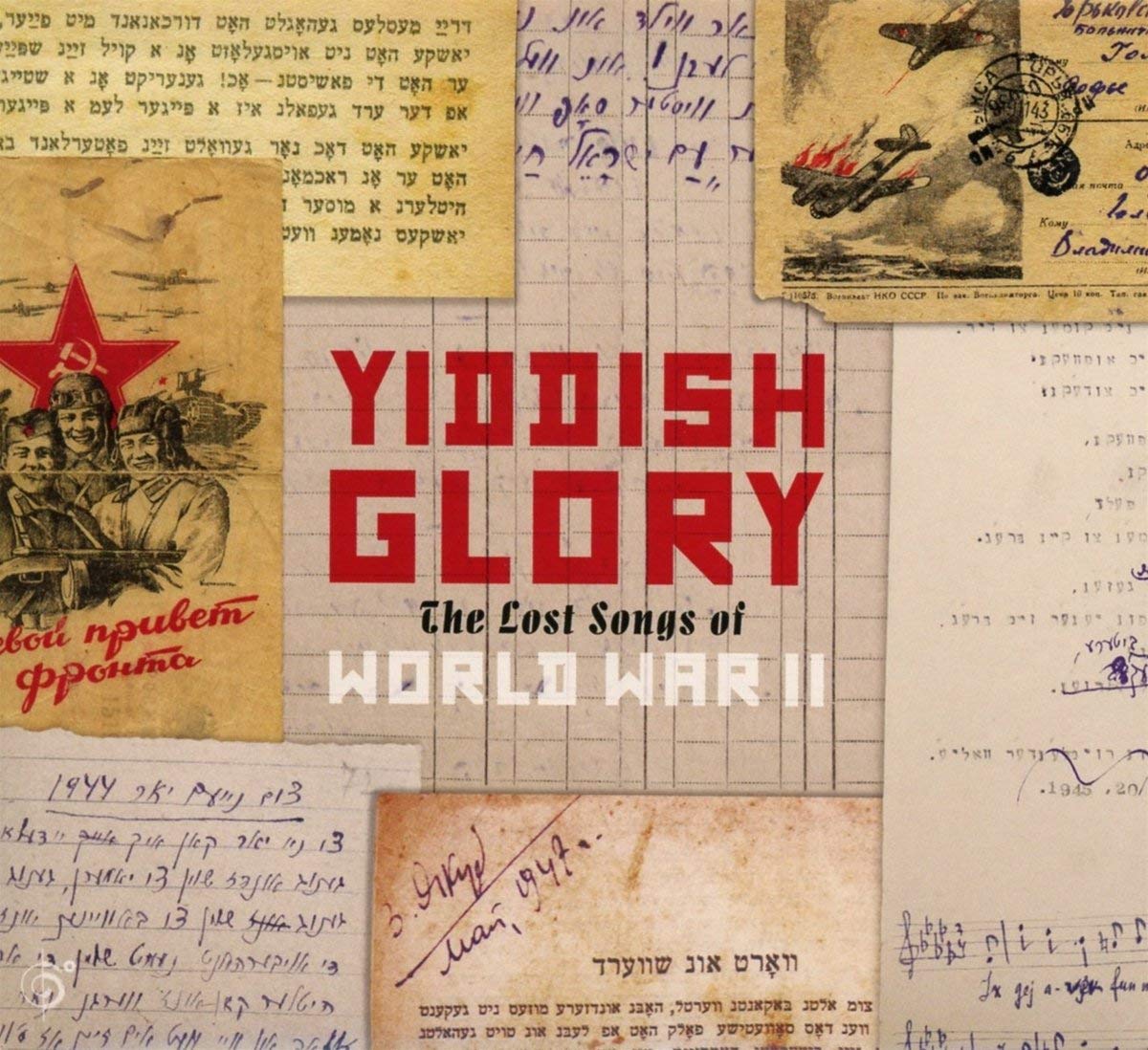 Yiddish Glory: The Lost Songs of World War II (Six Degree Records)
Moisei Beregovsky led a team of ethnomusicologists at the Kiev Cabinet for Jewish Culture in the early 1940s, their goal being to preserve Soviet Jewish musical culture. Scores of songs from enlisted Jewish soldiers were transcribed, alongside numbers from partners left behind and civilians working on the Soviet home front. Poor Beregovsky fell out of favour in 1950 and was imprisoned for five years. The project was left unfinished, and he and his team died believing their work had been lost or destroyed. The amassed material turned up in unmarked boxes in the National Library of Ukraine in the 1990s, the songs eventually catalogued and preserved. Most were lyrics without melodies, and academics Anna Shternshis and Pavel Lion worked with composers and producers to create or adapt music to fit the texts. Eighteen of them are performed here, "the voices of the Soviet Jews who were thought to be silenced by Hitler and Stalin". The lyrics make for remarkable reading, pithy, witty expressions of pain, anger and sorrow. A young seamstress writes of "sewing Hitler a burial shroud" while her husband is fighting the Nazis. A Polish Jewish refugee thanks the people of Kazakhstan ("it was a storm wind that brought me into Asia"), and a ten-year-old from Ukraine recalls the pain of losing his mother. There's a song based on eyewitness accounts of the Babi Yar massacre, and a poignant account of ethnic cleansing is set to a tune by Schnittke.
The performances are consistently terrific, the vocal duties shared among five singers. Psoy Korolenko and Sophie Milman are standouts, the latter's breathy drawl incredibly evocative. The earthy instrumental arrangements are marvellous, Alexander Sevastian's wheezy accordion a consistent pleasure. A fascinating, heartbreaking exercise in musical archaeology. Full translations are provided, and the notes and presentation are superb. A disc of the year.
For the Fallen: Choral Music from the time of the Great War Pegasus/Matthew Altham (Signum Classics)
The sleeve art might suggest that For the Fallen is a stodgy collection of worthy British choral music, but Matthew Altham and Pegasus cast their net much wider, including numbers by Ravel, Rachmaninov and Reger next to the expected Holst, Stanford and Gurney. Ravel's Trois beaux oiseaux du Paradis is a rare treat, written in 1914 as its composer waited to enter service as a truck driver. You don't associate Ravel with unaccompanied choral music, but this exquisite little number couldn't have come from anyone else's pen. Max Reger's output is more of an unknown quantity, but his short Nachtlied from the same year is another jewel, a call for divine protection. Two extracts from Rachmaninov's Vespers don't sound idiomatically Slavic, but the lack of strong vibrato allows us to actually hear the notes (check out those basses!), and I wasn't aware that the work's 1915 Moscow premiere was held in aid of the Russian war effort. Unexpected, too, is a remarkable transcription of Mahler's Ich bin der Welt abhanden gekommen, complete with a spectacular soprano line just before the three-minute mark.
Holst's lovely Nunc dimittis dates from 1915 but was only published in 1979. Stanford's For Lo! I Raise Up begins in strident fashion, softening in mood as it progresses. There's more Ivor Gurney and a beautiful anthem by George Dyson, who wrote a pamphlet on grenade usage besides composing. Plus the delectable, introspective Short Requiem composed by Henry Walford Davies in 1915. All superbly sung, and sweetly recorded in St George's, Tooting. Texts and translations are included.
Ancient and modern history collide to powerful effect
Explore topics
Share this article