Tawadros, AAM, Tognetti, Milton Court |

reviews, news & interviews
Tawadros, AAM, Tognetti, Milton Court
Tawadros, AAM, Tognetti, Milton Court
Vivaldi meets the Levant in a vibrant mix of strings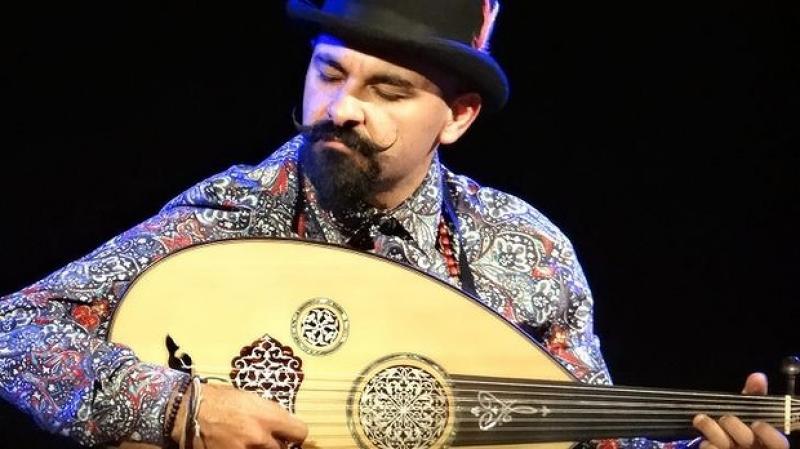 Joseph Tawadros: robust rather than poetic
Fusion between Christian Venice and the Ottoman east started up at least as early as the 15th century, accompanied by a superb portrait of Sultan Mehmet II attributed to Gentile Bellini (pictured below). So what Egyptian-born oud (read oriental lute) player Joseph Tawadros and that febrile Australian Richard Tognetti with members of the Academy of Ancient Music in cheerful tow were trying to do last night had honourable precedents. Their vibrant mix turned out to be exactly the sort of high level east-west happening not on the programme of this year's Proms.
Tognetti's Vivaldi sometimes bent the vibrant master's concertos to eastern modes, and even brought in Tawadros – with whom he's already worked in an Australian Chamber Orchestra concert - to double his line in "Summer" from an interestingly dispersed Four Seasons. The real revelation, though, was to hear in the oud player's compositions a rhythmic élan complementing the Venetian's ancient airs and dances. Tawadros has even said that he was astonished when he heard the interval of the augmented second so essential to many Arabic scales in a Vivaldi concerto.
The results weren't quite what I'd anticipated, which had been a series of improvisations on that most intimate of instruments between the concertos, in the exquisite manner of Iraqi oud/ud exponent Munir Bachir. Tawadros, in fact, was more prominent as composer than player, in the style of what the Turks call sanat ("art") music but we'd be more likely to define as classical pop.
What's in a name, though? The main revelation was to hear Tognetti get his international team of string players to loosen up and fiddle furiously in the unison style of those eastern orchestras which anyone who's travelled in a bus through the Middle East and been fed them non-stop through the loudspeaker system will have indelibly fixed in the mind. While the idiom is often tied to a single makam or melodic pattern or a drone bass, the rhythms are vibrant in the extreme.
Missing, at least until the reflectiveness of Tawadros's sixth, penultimate work Point of departure, was the introspective soul of the oud. I wanted much more of the solo preface he provided to that work, and without the (admittedly discreet) amplification that allowed him to be heard in the collective music-making while unamplfied theorbo and guitar player Alex McCartney took a back seat.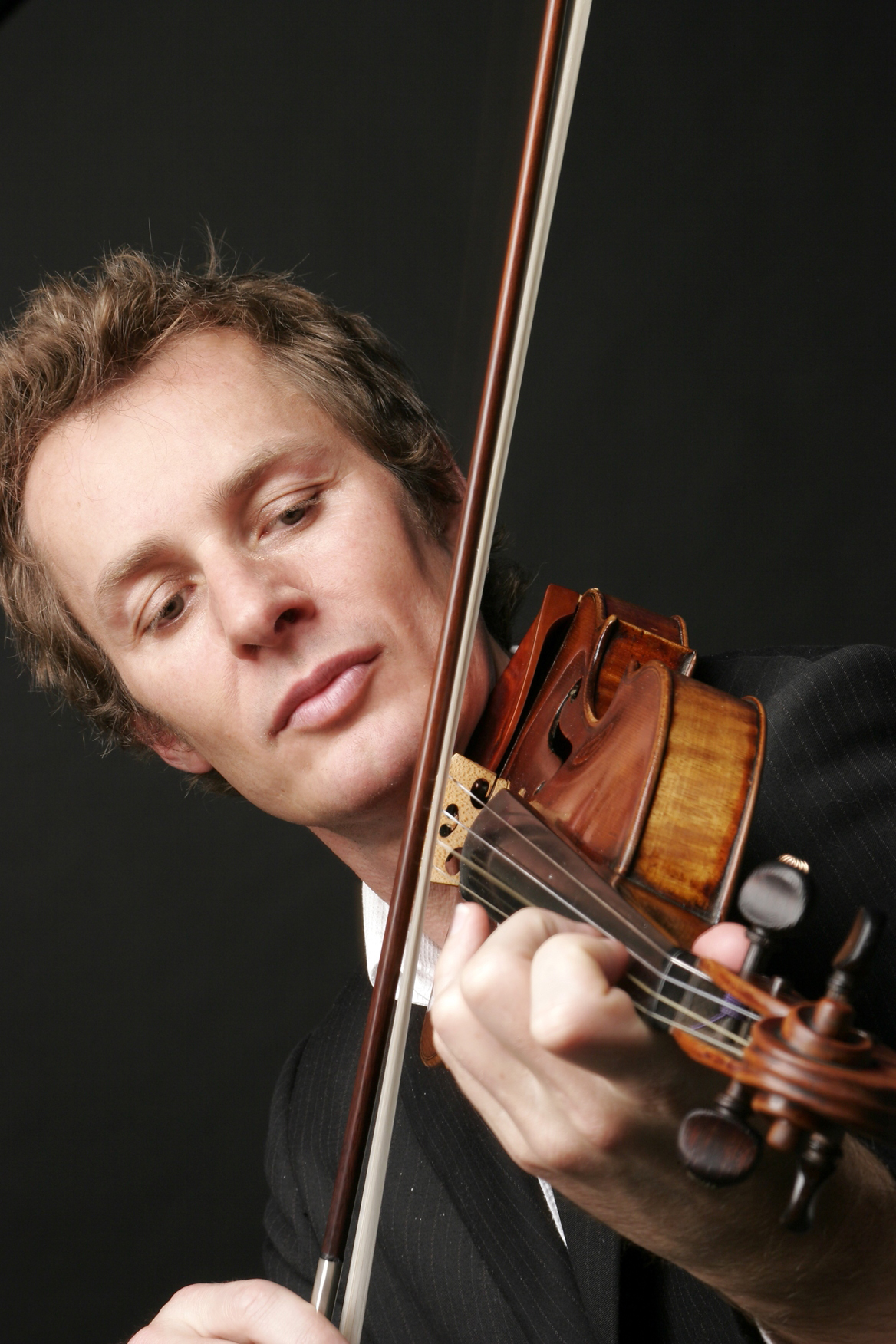 It was all set up rather beautifully by Tognetti (pictured left by Paul Henderson) plunging in to still the audience with huge authority, as Yevgeny Sudbin had the previous evening, with the violin solo of Marini's Sonata in Eco con tre violini, the other two instruments effectively offstage. The incantation conjured no mystic but Tawadros, strolling on mid-echo in pork pie hat as if about to launch into a standup routine. What we got, of course, was anything but.
Predictably, Tognetti applied plenty of improvisatory freedom to the four staggered seasons, encouraging others to follow suit – the weirdest result being the Gothic harpsichord doodlings beneath the frozen chords of the central movement in "Autumn". Perhaps I have too much of the grand manner of Nigel Kennedy and, more recently, the revelatory Alexander Sitkovetsky in my head to tune in to Tognetti's more ethereal and not always pitch-perfect upper register flights, and the legato smoothing of some of Vivaldi's dances took some adjustment. But in wild Middle Eastern oscillations, Tognetti and his fellow strings were totally idiomatic. That's another achievement to chalk up for this adventurous band, though they need to work on getting a similar fusion in their audience.
Tognetti's incantation conjured no mystic but Tawadros, strolling on mid-echo in pork pie hat as if about to launch into a standup routine
rating
Explore topics
Share this article