Yang, BBCSO, Oramo, Barbican review - roots and refinement |

reviews, news & interviews
Yang, BBCSO, Oramo, Barbican review - roots and refinement
Yang, BBCSO, Oramo, Barbican review - roots and refinement
An orchestra under threat plays with power, passion and finesse
Sophisticated soul: Inmo Yang
In today's Britain, too many concert reviews have to begin with the vandalistic threats of damage or extinction that hang over their performers. Last week, it emerged that the BBC's bosses may be open to negotiate an alternative future for its Symphony Orchestra that does not involve 20 per cuts in the personnel.
We shall see: what's beyond doubt is that Saturday's programme at the Barbican saw a full-strength BBCSO, under their stalwart champion Sakari Oramo, display an exhilarating level of prowess and flair in every department. Others can, and will, ask why Britain's national institutions feel compelled to trash their own treasures. For now, let's enjoy – and defend – what we have.
You could hardly hope for a finer demonstration of all-round musical excellence than the bravura account of Bartók's late, great Concerto for Orchestra that closed the evening's bill. As a centrepiece, young Korean violinist Inmo Yang – winner of the 2022 Jean Sibelius competition – brought a soulful finesse to Dvořák's Violin Concerto. We began, though, with a less familiar orchestral showpiece than Bartók's. Grażyna Bacewicz's Concerto for Large Symphony Orchestra dates from 1962. It belongs to that period in post-war Poland when Penderecki, Lutosławski and their peers managed to nurture avant-garde forms and techniques despite the chilling legacy of Stalinist official aesthetics.
Bacewicz nods both back to Bartók, and sideways to the Penderecki school, as she builds a large-scale canvas – with a battalion-strength on-stage band – from small, almost pointillist, blocks and cells of sound. In the opening scherzo, isolated calls from percussion, pizzicato strings and rippling harps trigger swooping strings – Bacewicz deploys glissandi effects throughout – while lonely keyboard motifs pursue a solitary path. Oramo's direction caught the accumulating tension between Bacewicz's detached instrumental units, and the pressure from the massed strings to join forces in some big, affirmative statement.
In the Largo that followed, an eerie nocturne (with shades of Bartok), flutes, clarinets, celeste and glockenspiel issue shards of embryonic melody out of the darkness while the strings again yearn for harmonious integration. Exuberant horns break the glittering string surfaces of the third movement, "Vivo (giocoso)", while the finale alternates between hushed, single-instrument introspection, vivid exclamations in the brass, and thickening string textures that climax in a striking farewell outburst. Bacewicz (as with the Bartók to come) leaves no place to hide as her fragments and motifs pass from one instrumental desk to another; Oramo drew out the quality that the BBCSO delivers across the board.
Both of the evening's better-known works take inspiration from – but move beyond – the folk traditions of their composers' homelands: the Czech lands and Hungary/Romania. In the event, Inmo Yang's rendering of Dvořák's concerto tended to play down its rustic and vernacular elements. His mellow and refined sound always felt closer to the Prague or Vienna salon than the spit-and-sawdust Bohemian tavern: not a criticism, given the sophisticated architecture of the piece.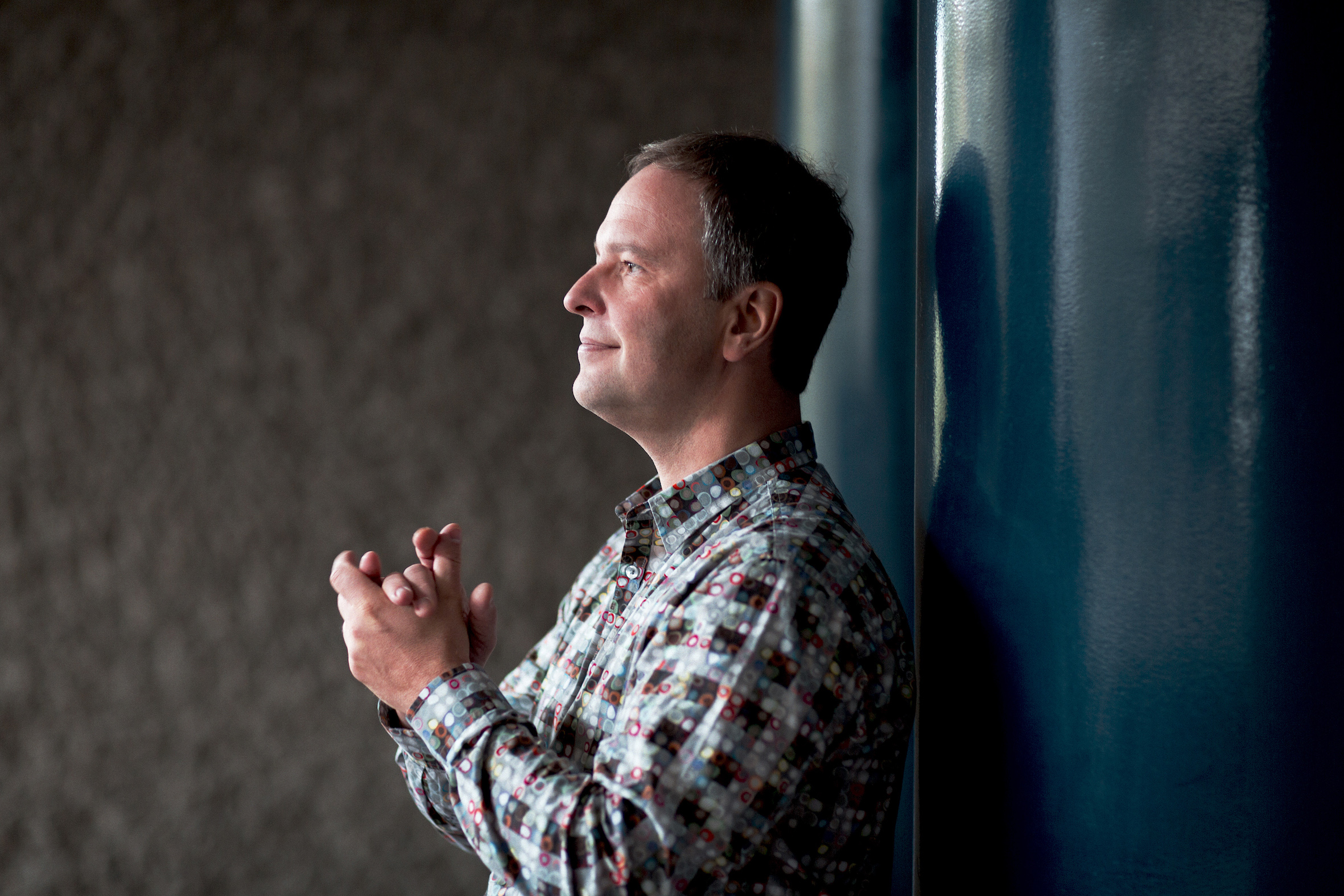 In the opening allegro, he held his own against the orchestra with a rich, rounded tone in the lower register and silvery passagework in the airier melodies. Oramo (pictured above by Benjamin Ealovega) spun a dark, impassioned orchestral tapestry behind Yang while never stealing the soloist's thunder. Without a break (a transition that apparently turned Joseph Joachim against the piece), we shifted into the romance-like Adagio, where the Korean contender truly showed his mettle. Judicious vibrato and a yearning intensity gave the violin part an almost cello-like warmth and depth: gorgeous, wistful, enveloping. Yang beguiled us with sweetness aplenty, but not schmaltz.
I wondered, in fact, whether the closing allegro, with its incorporation of Czech furiant dance rhythms, sounded a little too refined – even slightly anaemic. True, it should not be a breakneck peasant stomp: Oramo fully respected the "giocoso, ma non troppo" marking. Restrained tempos and Yang's delicacy gave the ending engaging polish and poise. Maybe it lacked a little fire. An encore, of Guillemain's Amusement pour le violon seul, confirmed the abundant charm and elegance of the soloist's style.
Bartók's Concerto for Orchestra, fruit of his final flowering in American exile, made for a blazing climax. From the terrific BBCSO cellos (led by Tim Walden) to muscular horns (Martin Owen) and – standing out for me – the burnished, singing violas (Benjamin Roskams), each section rose to the various challenges set them. Oramo lent a bracing rhythmic momentum to the introduction as it speeds up into a folksy gallop, interspersed with tender pastoral touches in the woodwinds. The droll second movement, with its "game of pairs" as wind duets play around a catchy theme, spotlit the jaunty virtuosity of flutes, bassoons, clarinets and oboes (the latter now led by the outstanding Tom Blomfield).
In the central elegy, the mourning song that rises slowly from the basses was sumptuously carried forwards by the rest of the strings (led by Stephen Bryant). Swooning violas held us spellbound in the lyric loveliness of the fourth movement – with its deflationary comic interlude of a mocking quote from Shostakovich's "Leningrad" symphony. In the witty, wild finale, Helen Vollam's trombones added mightily to swagger and strut of the brass, as Oramo pushed the orchestra into a joyous sign-off with infectious verve. The mood held through an encore that should have had us bopping in the aisles: one of Bartók's Romanian folk dances. Surely no sane public culture would plan to mutilate an outfit capable of such life-enhancing artistry. This battle is not over yet.
No sane public culture would mutilate an outfit capable of such life-enhancing artistry
rating
Share this article