Best of 2021: Comedy |

reviews, news & interviews
Best of 2021: Comedy
Best of 2021: Comedy
One masterpiece, and a celebration of the great outdoors
Wednesday, 29 December 2021
American comic Bo Burnham charted his lockdown experience to masterly effect
Everybody in the comedy industry started out with so much hope that, finally, things could get back to normal in 2021 – and for a while they did, and there were some gems as live comedy returned to clubs and theatres.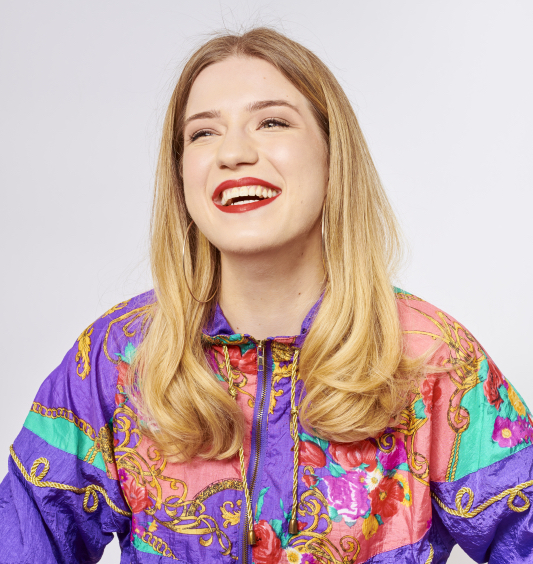 In live comedy, which operated for part of the year, Jason Manford and Alfie Brown – two comics who couldn't be more different if they tried – delivered great shows, while it was clear that Olga Koch (pictured right) had been using her enforced layoff to work on some very solid material for her new show. Sadly, not all comics had used the time wisely, and there were a few woefully unformed shows being inflicted on the paying public.
It wasn't live, but 2021's standout for me was a masterpiece – not a word I use often – with Bo Burnham's Netflix special, Inside, which charted his lockdown experience. It's a superb work of great originality, and one that rewards a second and third viewing.
The Edinburgh Fringe returned in a much smaller iteration, with few big-name comics attending, or if they did, for one night only. It was weird to be back in a city, and at an event, that I love so much but which didn't feel en fête. Many of the people I talked to on buses or in bars were, sadly, not in the Scottish capital for the Fringe ("Oh, is it happening this year?") but were taking advantage of empty hotel rooms.
The Brighton Festival and Fringe both returned, too, finding safe outdoor spaces aplenty in the seaside town, and it was good to see Brighton stalwarts Josie Long and Arthur Smith do their shtick.
I was pleased too to see the return of drive-in comedy after its debut in 2020. I know a lot of comics feel it's not for them – the distance between them and the crowd, not being able to hear laughter and applause – but I can assure them from an audience point of view it can be a great laugh. I particularly enjoyed Mark Watson's Carpool Comedy Club's tour of various outdoor spaces (Mark Watson pictured left), while the Comedy Shindig, which I saw not at a drive-in but in the lovely grounds of Melbourne Hall in Derbyshire, was a triumph of using an outdoor space for live comedy.
I wish more promoters felt able to produce open-air comedy shows, whether at drive-ins or in the grounds of stately homes. One appreciates it comes down to cost – even open-air venues need stage rigging, lighting, loos, bars and gangways, etc – but only a few were prepared to take that financial risk a second year running, and who could blame them.
The weather didn't help; while 2020 had been gloriously sunny for most of the spring and summer months, 2021 has for the most part been rainy and chilly. If only comedy audiences could be persuaded to do what people do in colder climes – put on a warm coat and boots, and sit beneath a cosy blanket...
I'd like to end on a (mainly) positive note: pantomimes have come back, as big and brassy as ever, even if some are now suffering cancellations due to illness among cast and crew, but were at least well into their runs before it happened. And the industry is still being disrupted not just by Covid and its variants, but also by uncertainty. Our political leaders, nearly two years into the pandemic, still appear to be behind the curve on public health and the preservation of our cultural wealth.
But I believe people want to return to seeing live comedy regularly because as an artform it's not just entertaining, but can be thought-provoking, invigorating and heartwarming. And who doesn't want a bit of fun in their lives, now more than ever?
The Comedy Shindig in the lovely grounds of Melbourne Hall in Derbyshire was a triumph
Explore topics
Share this article