Leonard Bernstein: West Side Story |

reviews, news & interviews
Leonard Bernstein: West Side Story
Leonard Bernstein: West Side Story
Nigel Simeone's riveting account of the making of a Broadway sensation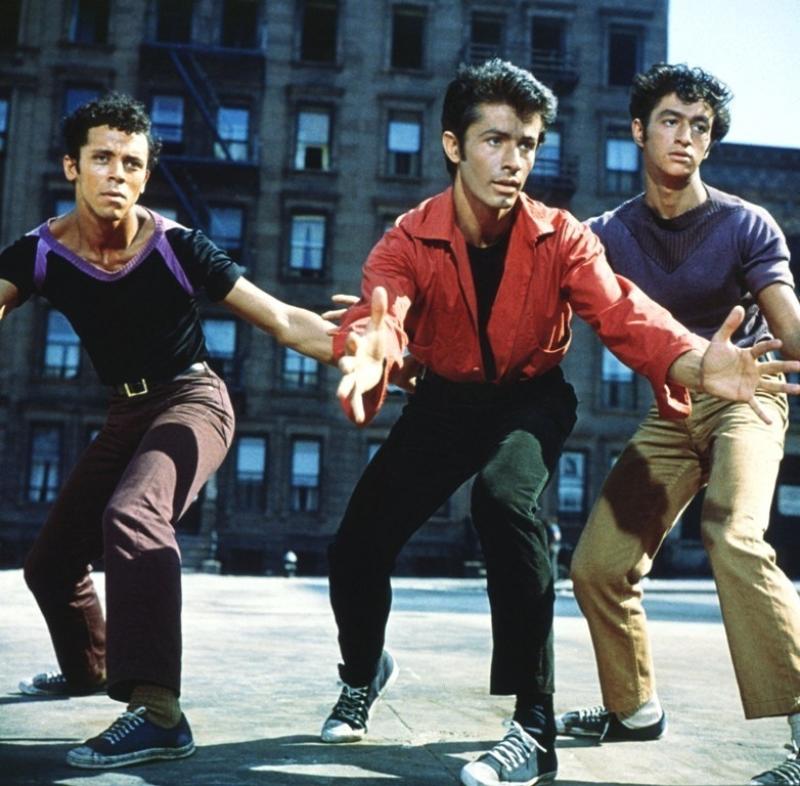 A still from the 1961 film, directed by Robert Wise and Jerome Robbins
Nigel Simeone's engaging study of Bernstein's score of West Side Story could almost be entitled "Collaboration: The Manual", so deftly does it interweave Bernstein's originality with the contributions of his stellar team-mates. Jerome Robbins conceived, choreographed and directed the Broadway show; Arthur Laurents wrote the book; Stephen Sondheim, in his first Broadway outing, wrote the lyrics; Hal Prince came in at a late stage when the original producer quit.
("It's about a bunch of teenagers in blue jeans...a cast of total unknowns, and it ends tragically.")
Certainly the gestation was not pain-free, and in fact it took nearly a decade. Bernstein's archive reveals that over one three-month period alone, he and Sondheim had 30 meetings to discuss the lyrics. Bernstein was not a Broadway natural, and he relied on Sondheim for his know-how: "Something's Coming", said Sondheim, needs to be a "two-four, very driving kind of showbiz term... I started to ad-lib", and then Bernstein got it. Equally, he begged and pleaded until Bernstein gave "One Hand, One Heart" a few quarter-notes; written with only a dotted half-note to each bar, Sondheim was limited entirely to monosyllables, and even with Bernstein's grudgingly added quarter-notes, he managed to sneak in only a half-syllable extra with "Make've our hearts one heart."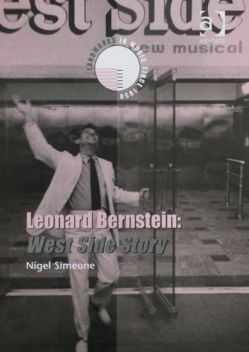 Yet with all that, somehow West Side Story took over the world. It has been estimated that worldwide in the last 50 years, there have been approximately 40,000 productions – 800 new productions every year. Simeone's task is to explore quite what it was that made the play so successful. Much, of course, is due to Bernstein's score, and even more, perhaps, to Robbins's thrilling use of choreography to push the story forward – possibly a commercial-theatre first. (I too would put in for Sondheim's lyrics, which approach genius – who else could produce so much variety with four lines ending with the same word? "Sooner or later, America/ Makes us a state in America/ When we're a state in America/ Then we migrate to America".)
Some of the book's most satisfying sections are the discussions of orchestration (in Broadway fashion, done not by the composer, but by professional orchestrators – here Irwin Kostal and Sid Ramin, with Bernstein breathing heavily down their necks), and in a section-by-section analysis of the score, which can be complemented by listening to the original-cast CD which accompanies the book.
For such a scholarly work, there are many incidental pleasures along the way, such as the fact that Max Goberman, the show's conductor, had a contract that specifically banned Bernstein from conducting, and that, in the breaks between numbers, as a specialist in baroque music, he studied Vivaldi scores. Or that the play was nearly East Side Story, about warring Catholics and Jews. And although Simeone never says so outright, his interviews and extracts reinforce the rumour that being directed by Jerome Robbins was only one up from working in a salt mine: even after half a century, Carol Lawrence's recollections of the endless dramas Robbins created, as well as rehearsed, sound exhausting. One is left with the feeling that had Stanislavsky ever chosen to direct musical comedy, this is what it would have been like.
The chapter on the original reception to the musical, by both the press and audiences, is fascinating. Many liked the show, without loving it; even more didn't like it at all – there were walk-outs every night by people affronted by the show's non-traditional nature. I have never been persuaded by this musical myself, able to see its merits without ever being carried away by it. In 1985 the four collaborators were asked if the show had indeed been a turning point for musicals. Sondheim suggested that "more than subject-matter, its innovation has to do with theatrical style".
And this is perhaps the heart of the matter. It was not substance, but style, not content, but form, that made West Side Story what it was. The music was good, but not the greatest; the choreography good, not the greatest; but it was the style, the way it encapsulated hipness, coolness, the way it symbolised the moment, and made that moment matter: that was what made West Side Story so important.
Nigel Simeone encompasses all these elements, in a brief, engaging, comprehensive and elegantly written text – he too, makes West Side Story seem important.