Ancient Greece: The Greatest Show on Earth, BBC Four |

reviews, news & interviews
Ancient Greece: The Greatest Show on Earth, BBC Four
Ancient Greece: The Greatest Show on Earth, BBC Four
The history of theatre and democracy go hand in hand
Wednesday, 28 August 2013
Euripides: still shocking
Brush up your geography and dust down your history – Dr Michael Scott is investigating the sources of Greek drama and their influence on all theatre to the present day. But he isn't going to make it easy. The opening instalment of Ancient Greece: The Greatest Show on Earth, a three-parter, was a giddying ride out of Athens to the farthest-flung regions of Google.
So it's off to the amphitheatre of Thorikos for a trot through the birth of drama in the sixth century BC, on through the siege of Mytilene, and over the water to Melos, for an atrocity that would prompt Euripides'
Trojan Women
. In short, Scott expects you to keep up, and if that means homework afterwards, so be it.
His opening gambit, and indeed his conclusion in this somewhat circular tour, is that theatre and democracy emerged together, each supported by the other. Tragedy drew on earlier, real events to demonstrate, instructively, the consequences of bad judgement by flawed personalities. Comedy ridiculed the decision-makers of the day – by way of illustration, Cleon, depicted by Aristophanes as a cheating servant, who is finally brought down and resorts to selling sausages outside the city wall. This play is The Knights – although you could be forgiven for thinking it was in The Nights, because The Greatest Show on Earth is lamentably short of captions, wilfully allowing ambiguities and mishearings when a few letters on screen would make Scott's undoubted erudition so much easier to absorb.
Why is television so terrified of visual aids, despite its name? Any amount of plinky-plunk background music that adds nothing to anything is almost de rigueur. But just suppose we are not all completely on top of the drama festival called the Lenaia already, or the Battle of Hysiae – or, indeed, the Pelopennesian war all told – would it be dumbing down beyond the depths of The Only Way is Essex to flash up some of those terms?
Nice for Scott to stroll through a fish market to illustrate the slithery nature of some politicians and wily Cleon's taste for fresh-caught tuna (which was considered undemocratic, for reasons unexplained). But it is scant consolation for those of us trying to get our heads around the Ancient Greek for the targets for satire (not to be confused with the satyr plays). Komedumanoi apart, there is much to mull over here, not least the harrowing clips from Michael Cacoyannis's 1971 film of The Trojan Women, Brian Blessed looming over Vanessa Redgrave, Katharine Hepburn looking on stonily (pictured above right), in Euripides' still shocking depiction of the siege of Troy. Audiences in fifth-century Athens would have recognised parallels with the destruction of defiant Melos in 416 (look sharp, there's a map), the men all executed, the women and children taken captive.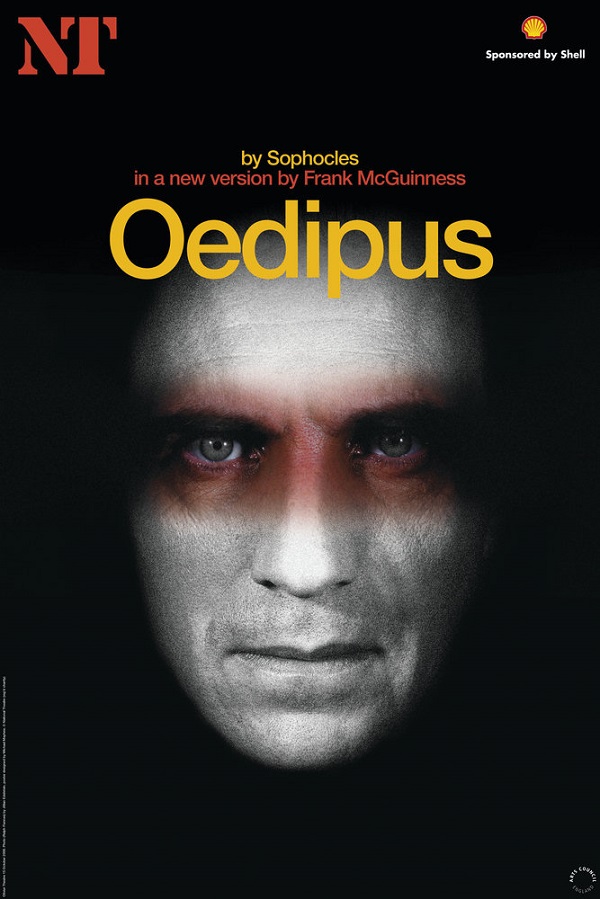 Discussions with other academics take place by carefully positioned posters for modern-day productions, for example of the National Theatre's Oedipus with Ralph Fiennes. This, presumably, to suggest that the 32 plays that survive from the 1,000 are still packing in the crowds, although there was no discussion with a director or actor from a current production, which would have made a refreshing change from Oxbridge colleagues chatting under a tree and proved that the dramas are pertinent, not museum pieces.
That true democracy needs theatre and vice versa is an idea that may be explored in future episodes. It certainly stands up well at other flashpoints in history. This is a series to stick with, but have your laptop handy: if you can understand every point unaided, you're probably in it.
Scott strolls through a fish market to illustrate the slithery nature of politicians
rating
Explore topics
Share this article