CD: Tiesto - A Town Called Paradise |

reviews, news & interviews
CD: Tiesto - A Town Called Paradise
CD: Tiesto - A Town Called Paradise
The most popular dance music in the world. Why?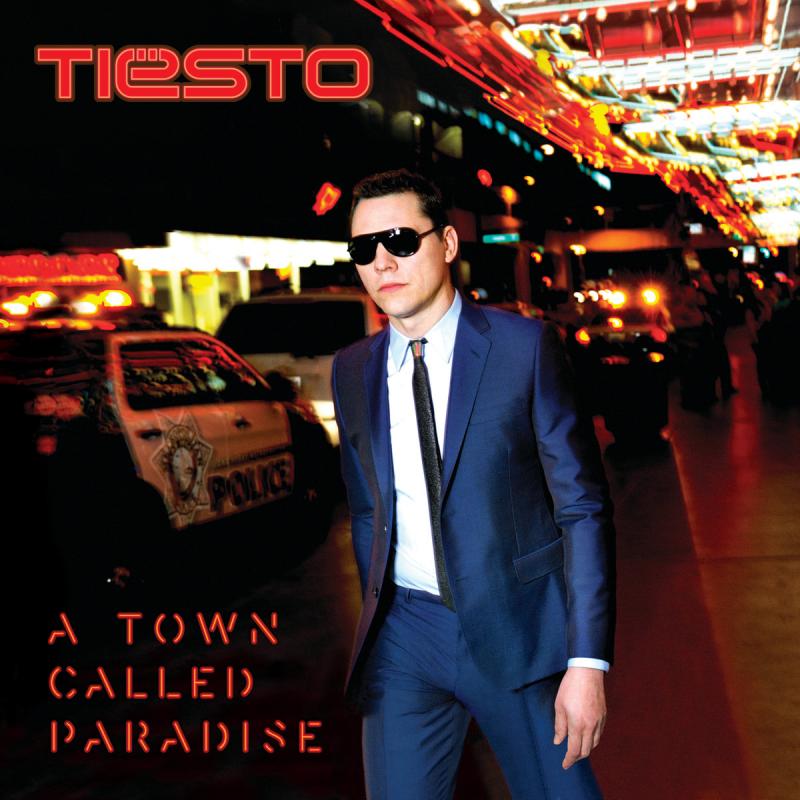 A Town Called Paradise: a sound from somewhere very different.
OK... a dozen and a half fine trout... a large barrel... and one 12-gauge shotgun – let's blast away! I mean, one tries to be charitable but let's face it, this is the lowest common denominator right here.
Tijs "Tiësto" Verwest is by many measures the most popular DJ in the world, regularly playing to crowds of several trillion, often from a helicopter made of diamonds and unicorn skin, and sending them into religious ecstasies with trance music that is so relentlessly dumb and predictable it makes most house and techno sound like Stockhausen in comparison.
There are 18 tracks here, and every single one is as vast in its production, as neat and tidy in its structure and as furious in its pursuit of the "euphoric" rush as the one before. Yet bizarrely, this euphoria is both mundane and soaked in a sense of desperation – like the vast crowds all raising their hands in the air at the appointed moments of each and every track he plays, it's constantly reaching, reaching towards something that ultimately isn't there. Like the random selections of Chinese "research chemicals" imbibed by a large section of international ravers, the fearsomely fizzing riffs and terrace-chant woah-woah-woah vocals are all there in pursuit of some kind of undifferentiated intensity, a generic high, that has as much humanity and lasting significance as the satisfaction of finishing a particularly tough level of Flappy Bird.
So yes, it's basically rotten. But inevitably, even a stopped clock keeps the right time twice a day, and as with the equally inane David Guetta, when enough money and technology is thrown at music, some good radio pop will emerge. The Ladyhawke-vocalled "Last Train" toes the party line of pretences to everyone's-free-let's-all-do-what-we-want rhetoric, but actually it's images of trying to escape helplessness in a "world of floating consequence" have a peculiar profundity. And the sheer nihilism of the "rock the discotheque" repetitions of "Can't Forget" are head-pumellingly fun. But that doesn't make it a good record, because it isn't. It's bad. This is what a bad record sounds like.