theartsdesk on Vinyl: Volume 11 - Peter Gabriel, Lush and more |

reviews, news & interviews
theartsdesk on Vinyl: Volume 11 - Peter Gabriel, Lush and more
theartsdesk on Vinyl: Volume 11 - Peter Gabriel, Lush and more
Dub reggae, Susanna Hoffs, psyche-rock, hip hop and much, much more on black plastic
Thursday, 19 November 2015
Grooves containing music of every conceivable hue
Heading into the final straits of 2015, it's pleasing to read announcements by the BPI (British Phonographic Industry), the RIAA (Recording Industry Association of America) and Nielsen Soundscan that the year has been the biggest for vinyl sales this century. The sales figures are, respectively, a year-on-year rise of 35% and 56% in the US and the UK, with Europe following the pattern.
We might expect the market to mainly consist of middle-aged men but, again, research by respected music business analysts MusicWatch runs counter to that, with nearly half of all sales to under-25s and 44% to women.
These are boom times, as is demonstrated by the mass of reviews below covering every style of music imaginable, from Ethiopian indie-funk to an album for kids. What's great is that the country's few record shops are now in clover, so theartsdesk on Vinyl hopes to offer a guide to whet the appetite. We wish you all happy digging.
LeRoy Skläsh (Schamoni Musik/Disko B)
A white vinyl seven-track mini-album that's uniquely inventive and enjoyable. It's by a Munich producer called Leo Hopfinger who, judging by the album's 13-minute opening number "Like a Disease", has time-travelled from the early Seventies to massage our senses into submission with a breathtaking, hypnotic new vision of Krautrock. Hopfinger deals in dub's echo, a relentless, hissing Motorik beat, and not much else, yet the whole thing adds up to an extraordinary and riveting ride which takes up most of the first side. The rest of the album sits in its shadow, but given what a gigantic shadow that is, we're still dealing with startlingly original pared-back, odd-pop grooves that defy categorization. Essential listening.
Various This Record Belongs To _________ (Light In The Attic)
A trip back to innocence; a compilation inspired by the mood of Sesame Street's early-Eighties In Harmony collections (wherein famous singers contributed child-friendly songs). It comes in a cheerful cartoon gatefold covered in animals and includes a sappy but amusing vinyl-centric children's picture book by Brooklyn illustrator Jess Rotter that includes those same creatures. The music is a giggle for grown-ups who desire a healthy dose of jovial stoner infantilism. Some of it may actually even appeal to children. It's twee upon occasion, but songs such as Carole King's counting song "One Was Johnny" and the Pointer Sisters' superbly loony Hammond jazz jam "Pinball Number Count" are irresistible. Side two, a mellower proposition, heads for bedtime with Nina Simone, Vashti Bunyan, Donovan and others, before concluding with Kermit the Frog's rousingly schmaltzy "Rainbow Connection". For those who really want to go the whole hog, the album comes with its own portable kids' turntable
Peter Gabriel Peter Gabriel (1977) + Peter Gabriel (1978) + Peter Gabriel (1980) + Peter Gabriel (1982) (Real World/The Famous Charisma Label)
These latest Gabriel reissues come as gatefold double-packs at 45 RPM but, cards-on-the-table time, I always intensely disliked Genesis (moving from "intensely disliked" to "positively loathed" once Gabriel had left). Thus, apart from his famous singles I'd never heard these albums before. I am pleasantly surprised. Never mind that the sonics are speaker-pleasingly gigantic, the music is adventurous in a manner unconventional for the period. Gabriel's solo debut is prog-tinted but avoids cod-classical pretentiousness, veering closer on songs such as "Modern Love" to an avant-garde-flavoured version of mid-period Queen, but with Bowie at the front. The second album is lusher and more tuneful, while the third is an intriguing, richly produced exercise in global-music-tinted alternative synth-pop, notably the solemn percussion-led protest song "Biko" (about murdered South African anti-Apartheid activist Steve Biko – the first that most of the world had heard of him). Since these albums are eponymous, they're colloquially known, respectively, as Car, Scratch, Melt and Security, based on their cover art. I only have the fourth in its German language version so I hesitate to comment. Proper fans who've lived with these albums for years may be aghast at my descriptions but they need not mind, they can rest assured instead that their music has been given an impressive 21st Century buff-up.
Ed Rush & Optical No Cure (Virus)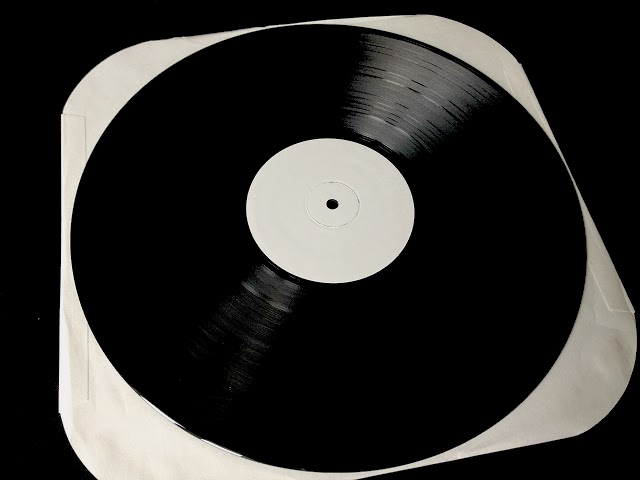 Ed Rush & Optical have long championed the gnarlier end of drum & bass. As the likes of DJ Fresh and Chase & Status trickled off to Top 40 candyland, the duo stayed the course, a fact the title cut from their new album No Cure ballistically demonstrates. I have been sent a white label test press, two info-free 12-inchers, and can find no hint anywhere who's on the remixes. Suffice to say that the original is a Prodigy-go-jungle revel, the B-side pares back the rhythm section, side C is a starker percussive instrumental version and side D is also a dub, but moves into darker and grubbier territory. Raw cuts for DJs and noisy rave enthusiasts.
Matthew Sweet & Susanna Hoffs Completely Under The Covers (Demon)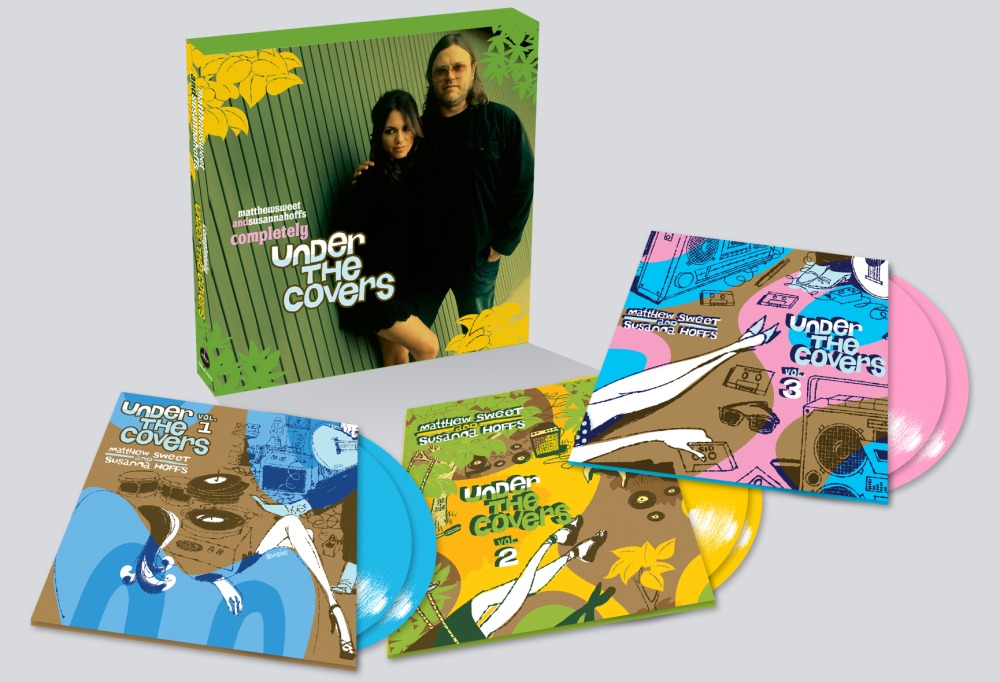 Over the last decade Susanna Hoffs of The Bangles and Matthew Sweet, a big-in-the-US Nineties alt-rocker, have released a series of covers albums, each focusing on a decade – the Sixties, Seventies and Eighties. The pair came together via their involvement with the Austin Powers films, which resulted in a novelty mod band, Ming Tea, featuring Mike Myers. In tune with that, these albums are certainly retro-bubblegum guitar fun. They arrive in a box, each one a double in gatefold with glossy full colour inner sleeves of photos and quotes, but perhaps the biggest visual selling point is the unashamedly lurid pastel vinyl – blue for the Sixties, yellow for the Seventies, and pink for the Eighties. There are a host of extra songs which weren't on the original albums, however, and if the idea of 57 jangle-pop takes on everyone from The Beatles to Rod Stewart to Echo & the Bunnyman sounds nightmarish, you may be pleasantly surprised. I didn't think it sounded promising and it's certainly not a meal to be eaten in one sitting, but the pair's sweet harmonic Byrds-ian make-overs, whereby George Harrison's "Beware of Darkness" sits easily beside Blondie's "Dreaming", are actually lovely. It's fluff, really, but it's played with such relish, and their occasionally off-piste song choices are so clearly chosen from the heart (Big Star, The Left Banke, The DBs, The Raspberries, etc) that it won this listener over.
Meridian Brothers Los Suicidas (Soundway)
Some music sounds as if it's designed to drive you insane yet is intriguing nonetheless. As the late, great John Peel said, "If something has confused me, I want to play it." Meridian Brothers are from Colombia, the project of one Eblis Alvarez, and they major in band-backed, cheap keyboard-led weirdness with, understandably, an underlying Latin flavour. It's mind-bending stuff that often sounds as if it's a 33 playing at 45 rpm but, no, that's the way it's supposed to sound, as evidenced by the occasional arrival of vocals. Imagine Finnish plinky-plonk synth freaks Pluxus crossed with Senor Coconut's more outré fare. A must for fans of unlikely music.
Lush Ciao! Best of (4AD)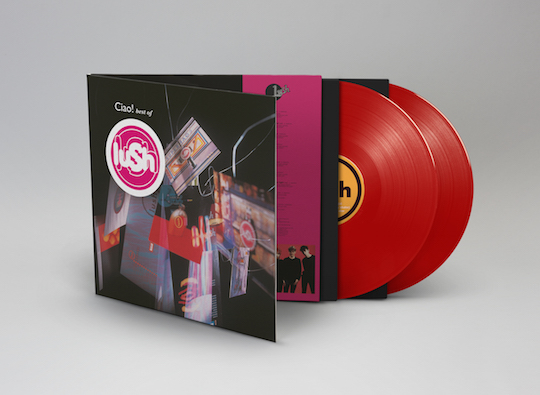 An aside: When I worked in editorial at a magazine for IPC Media we would regularly see Miki Berenyi, who had once been singer-guitarist with Lush, in the lift, sometimes even out at the chain pub down the road having lunch. She worked there. Quite an everyday fact but incongruous to me as this was "Miki from Lush" who many of my peers a quarter of a century ago regarded as an ultimate indie sex symbol. I was never one for Lush's music at the time, preferring the pounding of Terminal Cheesecake and Spacemen 3 to their floaty pop-psychedelica, but they've weathered well and this collection sparkles. It's the first time their best-of has appeared on vinyl, and bright red vinyl in gatefold, to boot. It starts with crunchier shoegaze gems such as "Single Girls" and travels to low-end Top 40 hits such as the sweet, light "For Love", all of it reproduced on vinyl with admirable heft.
Various You Need This! A Journey Into Deep Jazz (If Music/BBE)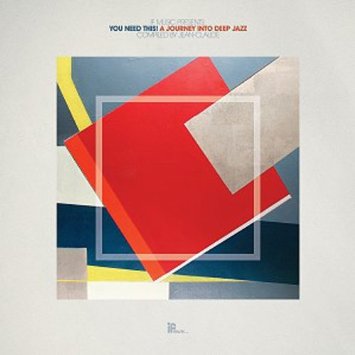 Crate-digging jazz gatefold double with decent explanatory notes about the tracks, sturdily mastered and packaged, as is usually the case with BBE-associated releases. It's the first in a new series, plucking lost treats from albums of the Sixties, Seventies and Eighties. To give a flavour, these include the trumpet-led jollity of Thelonious Monk sticksman Lennie Brown from 1960, a 1978 Terry Plumeri abstraction based around a kalimba (African thumb piano), an excellent xylophonic 1984 doodle from drummer Max Roach's M'Boom project, and the cinematic, string-led "Anastasie… (Theme du Film)" by Canadian bassist Yves Laferriére.
T.E.S.O. No.3 Obliate (Aperture)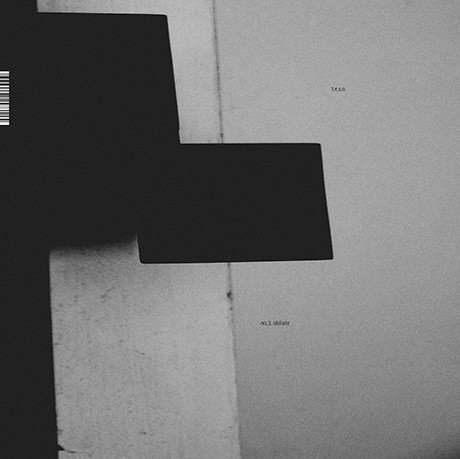 This is on white label, on two 12"s at 33 RPM, but I am unsure what the eventual vinyl formatting will be. It's on DJ-producer Andrea Parker's label. She has, over the years, developed a taste for wilful abstraction that harks back to pre-pop electronics, classical experimentalists such as Edgard Varese, Iannis Xenakis, Morton Subotnik, etc, and in Milanese duo T.E.S.O. she has clearly found willing fellow travellers. Accurately described in the press release as "always looking for new sound architectures", this is music as tune-free test construction, machines playing off each other with an articulately dissonant obtuseness. It won't be loved by many but it is out on the frontiers trying something.
Blackalicious Imani Vol.1 (OGM)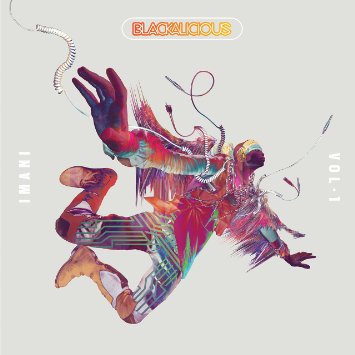 The fourth album from Californian duo Blackalicious arrived in September but now appears on double vinyl with all the lyrics printed within the gatefold sleeve. And what lyrics they are. This is a lesson in MC-ing from frontman Gift of Gab who runs the gamut from funny to socially concerned to thoughtful to religious to loved up while Chief Xcel provides an old school backdrop that's been polished until it sounds contemporary. There are a myriad of guests, including Lateef the Truthspeaker and Watts Prophet Amde Hamilton. It may not be vital to own on vinyl but it's one of the year's best hip hop outings so, however you hear it, hear it!
Various Prins Thomas Presents Paradise Goulash (NEWS/Eskimo)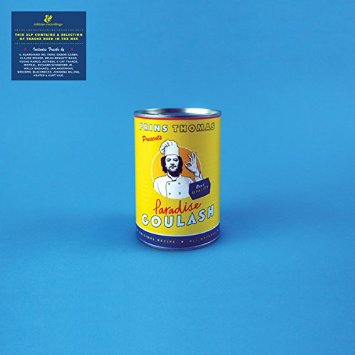 For once we have been upped in the packaging stakes by the CD version which arrives in a sealed tin from which the music cannot be accessed without using an opener. Instead we have a deliciously pressed triple album set that cherry-picks tunes from the Norwegian space disco DJ explorer's nigh-on four hour mix, focusing not on the 4/4 material but, instead, on the esoterica. There's a high preponderance of whacked out alt-easy listening cuts, many with a jazzy percussive edge, such as Shadows drummer Brian Bennett's "Drum Odyssey", but also ranging across the likes of Ninja Tune artist Actress's plinky, fuzzed, bleep-ambience and 1970s Balearic proggy soft rock from obscure German guitarist Richard Schneider Jr. It's an unpredictable and mostly enjoyable trip.
Never Don't Touch Me Now EP (Deek)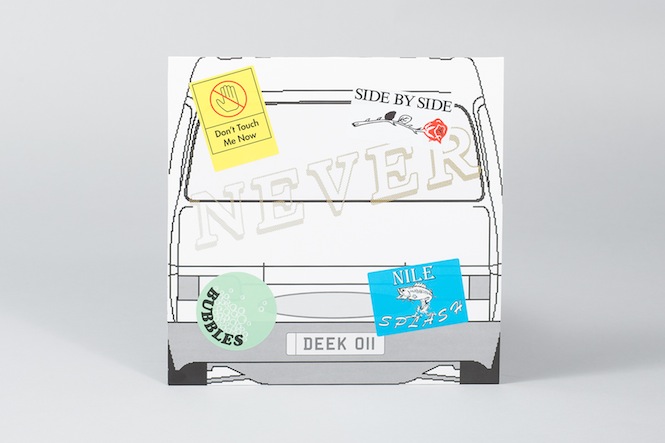 Fascinating but strangely dysfunctional-sounding take on synth-pop from the Deek/Bullion stable. Each song is represented on the sleeve of the 12" single by a sticker. The best of them is the title track, a deceptively simple, sad number which almost sounds like a power ballad made on children's instruments. On first listen, it sounds at odds with itself – the vaguely infantile male singing voice and the somewhat cutesy electronic instruments – but in the end it all makes weird sense.
Dennis Bovell Dub 4 Daze (Glitterbeat)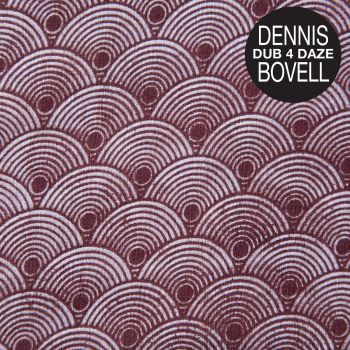 Dennis Bovell is an under-sung hero of British music. As the man behind Linton Kwesi Johnson and Matumbi he's a key figure in the country's reggae scene, as well as building bridges into punk by producing the likes of The Slits and the Pop Group. Aside from his own dubbed-out Blackbeard pseudonym, Bovell has worked with everyone from Fela Kuti, whose Live In Amsterdam album he recorded at the Paradiso Club in 1983, to Marvin Gaye, with whom he worked briefly in Belgium towards the end of the soul legend's life. Joss Stone even let him loose on her Water for Your Soul album earlier this year to cut an EP of dub versions. Dub 4 Daze is a vinyl-only collection that Bovell has disinterred from his unheard archives, tinkered with, and released, showcasing a mostly sweet upbeat style but, especially on tunes such as the warped, echoing "Physics of Dub", also maintaining pure ganja crew status. Comes in an unobtrusive-looking brown gatefold on vinyl that weighs more than your car.
Various Out of Addis (Sheba Sound)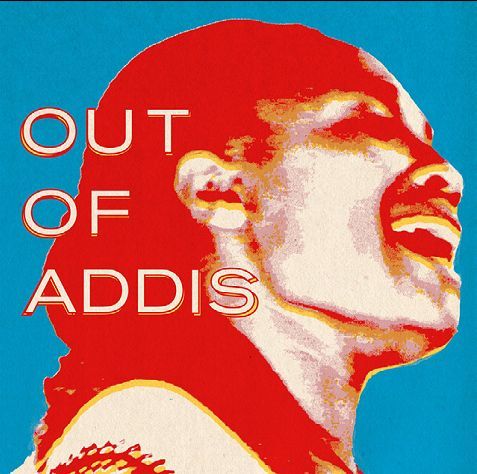 This album is an impressive feat, the product of six years research, travel and recording around Ethiopia, the only African country never colonised by the West. The region is home to over 80 ethnic groups and the eight songs here showcase sounds that range across throbbing Afro-drone such as Hanna Mekonnen's "Ali New Biye", vaguely ska-like, jolly call'n'response songs such as Woliyu Dutamu's "Eybelundey Eybelu", and Yeanne Abeba Nigus's "Bire Dama" which, led by her distinctive, passionate vocal style has a flutey, almost prog-rock feel to its construction (albeit a lot funkier than most prog!). You don't have to be a world expert to listen to this – I will admit to knowing little (read "nothing") about the Ethiopian scene – but the music has a humming, soothing, rolling quality that both lulls and inspires.
The Missing Brazilians Warzone (On-U Sound)
There's always room on the theartsdesk on Vinyl for more On-U Sound so it's fortunate their re-release campaign is continuing apace. The latest is this 1984 album, a collaboration between On-U helmsman Adrian Sherwood and his then-partner Kishi Yamamoto, featuring vocals by, among others, a pre-Massive Attack Shara Nelson. Cut with the usual attention to "bass pressure" it arrives with a tasty black'n'white poster/sleeve notes. The music is post-punk put through Sherwood's dub-meets-industrial grinder and moils along boasting a spiky experimentalism that was unlike anything else around at that time (except, of course, other On-U artists).
Mamuthones Symphony For The Devil (Rocket)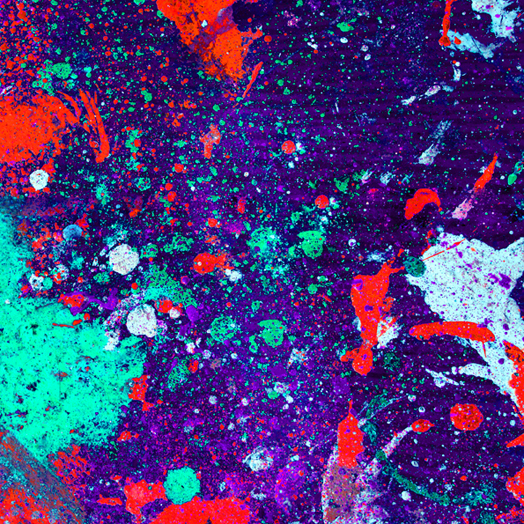 12" of Italian synth-prog psychedelia by Alessio Gastaldello who was previously in the narcotic-flavoured Jennifer Gentle. He takes the Stones' "Sympathy for the Devil" as his starting point, builds a machine rhythm, lays out the words and then wanders off into a haze of mantric guitars. On the flip, Bristol noise merchants Giant Swan go for a Suicide-go-psyche stew, a hard-to-argue-with formula. There is another track "Anylonger" (sic) which is at its most interesting when reconstructed as a twitchy new beat batterer by Germany-based Italian Lucretio (Domenico Cipriani).
ALSO WORTHY OF MENTION
Marry Waterson & David A Jaycock Two Wolves (One Little Indian): Marry is part of Hull's folk music Waterson dynasty. She used to record with her brother Oliver until he put music on the back burner. Scottish alt-folkie James Yorkston introduced her to little-known Cornish folker David A Jaycock and their sessions are a gentle balm with crisp, complex musicianship meeting lyrics woven of Old Worlde Englishness. A quiet treat for folk fans.
Sophie Lloyd Ba'le-Yaroh (Paper): With twinges of Mark Knopler-esque guitar and a Chris Rea-like vocal this tropical-sun-going-down drifter from Paper Records hardly suits the endless drizzle observed through the windows of theartsdesk on Vinyl. However, feed me spliffs, place me on a beach with a glass of ice cold coconut whisky in my hand and, as its 10 minutes roll easily by, I might be persuaded. Comes in full 10 minute version or dub and edit on 12".
Walter Trout Battle Scars (Provogue): Trout has been a tough-riffin' blues sidesman for everyone from Canned Heat to John Mayall to John Lee Hooker. Last year he reached death's door and only recently recovered from a liver transplant, as was made clear on his last album The Blues Came Callin'. Where that album was dogged by mortality, Battle Scars is celebratory, a man joyful in recovery, letting rip. The style is, of course, an acquired taste but if you like Trout's LB Lenoir-meets-Seventies-Clapton barroom ballsiness this basic gatefold four disc package could be for you.
Capra Informis Womb of the Wild EP (Rocket): A four-tracker by the djembe player from masked Swedish tribal-psychedelic commune dervishes Goat. Ellie Goulding it ain't. Adam Ant percussion with droning riffage for head-frying – that's the name of the game.
Ludovico Einaudi [Elements] (Decca): Musically part Ennio Morricone, part Max Richter and part Michael Nyman, the Italian composer Ludovico Einaudi is a rare commercial supernova in the classical-orchestral world – the most-streamed classical artist on Spotify and in the UK as a whole. His music has become familiar through re-use in TV montages and ads and he's now a chart-busting phenomenon. This album is melodic, underplayed, peaceful and piano-led, arriving in gatefold sleeve in a beautifully clean cut over two discs.
Demob Happy Dream Soda (So): Brighton-based Newcastle four-piece who idolise grunge and look the part, all straggling hair and beards. Their debut album, which arrived at the start of October, now appears on vinyl in gatefold sleeve, with lyric sheet inner sleeves. They create a fired-up, accessible Nineties rock that blares as loudly as the gaudy red vinyl – tuneful too, with a lyrical tone that sneers, in an acceptably nihilistic manner, at the general apathy of their peers. I could see them being rock stars.
Rocket From The Tombs Black Record (Fire): Reading Simon Reynolds's definitive biography of post-punk, Rip It Up and Start Again, it's clear there was something in the water in Cleveland, Ohio, that allowed punk to bloom there before almost anywhere else. Rocket From The Tombs, David Thomas's pre-Pere Ubu outfit, were at the heart of that. They have since been resurrected, and the second album since their revival appears on quicksilver-coloured vinyl, boasting a raucous new wave punk sound and including impressively feisty covers of classics such as The Sonics' "Strychnine" and the Dead Boys' "Sonic Reducer" (the latter was a Thomas co-write, in any case).
Brooklyn Funk Essentials Funk Ain't Over (Dorado): Two-decade-old New York funk outfit presented in one disc simplicity but mastered with chewy bounce that suits the retrotastic but groovy music. Lead BFE-er Lati Kronlund wrote the Alison limerick soul-house classic "Where Love Lives" 25 years ago and Funk Ain't Over similarly mixes the irresistibly lively with the super-smooth.
Darren Hayman Florence (Fika): While a peripheral figure in the wider world of pop, Darren Hayman is the indie musician's indie musician, from his time in Too Pure Records mainstays Hefner to his wide variety of imaginative and sometimes eccentric solo projects since. His latest is named after the city where it was recorded and is a stripped-back acoustic affair whose interest lies in Hayman's literate lyrics ("A warm smile amongst all these cold racist frowns, post office girl, I'm gonna write you a song and put it on the record as well"). Gently charming and not a little fey. Single 12" album with lyric inner sleeve.
Aisha Orazbayeva & Tim Etchells Seeping Through (Kartel): High-level weirdness on four-track 12" single. Anyone remember …And The Native Hipsters' rambling lo-fi oddness? It's a little like that. Fifty-something performance artist, writer and academic Tim Etchells quietly repeats phrases such as "turning a blind eye" until they're stripped of meaning, while virtuoso Kazakh violin modernist Aisha Orazbayeva creates a bed of percussive scrapings, loops and scratchings.
Wreckless Eric America (Fire): Gatefold sleeve single vinyl with printed sleeve where the singer tells us the raison d'etre behind the album (it's mostly influenced by his love of the States – as a place, not politically). It's touching and lo-fi, full of choppy likeable songs in a chatty new wave-ish style. It's also poignant, as the over-arching feeling is that "Wreckless" (61-year-old Eric Goulden) doesn't care about his eternal lack of commercial success… but he sort of does too since he's aware, as is made explicit on the lovely ditty "Days of My Life", that no-one lasts forever.
Victories At Sea Everything Forever (Static Caravan): Not my bag at all; comes on like – lazy journalism alert – the Boxer Rebellion on steroids, but recalibrated for stadiums. Mind you, Static Caravan deserve a breakthrough band to support all the good stuff, so maybe Victories At Sea can be it. Comes with 12" x 12" black'n'white art print.
Squeeze Cradle to the Grave (Love/Virgin EMI): Already positively reviewed on theartsdesk, the latest from these reliably sturdy, wordy songwriters hits vinyl in opulent form, a shiny two record gatefold affair, with robust colourful inner sleeves plastered in lyrics and photographs.
Palace Winter Medication (Tambourhinceros): Woozy mini-album of synth-laced indie from Copenhagen that sometimes follows too closely in the steps of mainstream, major label "indie" big-hitters but then throws in the odd curveball, hinting that, if they ignored everyone else, there's haunting music somewhere in them.
Joe Louis Walker Everybody Wants a Piece (Provogue): US electric blues perennial's new collection arrives in a tacky-looking, basic gatefold. It looks like it was knocked up quickly on Photoshop, replete with iffy fonts. Those who get past that to the four discs inside (basic white paper inner sleeves) will find a Buddy Guy-goes-honkytonk song selection that's really only for granddad-rockers who play air guitar with their eyes closed after their wives have gone to bed.
We welcome any and all vinyl for review. Please hit thomash.green@theartsdesk.com for a postal address. Unless otherwise stated, all albums come with a CD or download code, all 7" and 12" singles do not.
Some music sounds as if it's designed to drive you insane yet is intriguing nonetheless
Share this article