theartsdesk on Vinyl: Volume 10 - Fela Kuti, Simple Minds and more |

reviews, news & interviews
theartsdesk on Vinyl: Volume 10 - Fela Kuti, Simple Minds and more
theartsdesk on Vinyl: Volume 10 - Fela Kuti, Simple Minds and more
37 pieces of new vinyl, from indie 7-inchers to box set reissues, rated and reviewed
Gleaming goodness pressed on plastic
Let's not get carried away. The news, announced at the end of September, that vinyl sales generated more money than the combined income of Spotify, Vevo and YouTube's free services sent waves of celebration through the record-loving community. $166 million vs. $222 million – yaaaaaay! Vinyl sales up 52% on last year and now accounting for a third of all physical sales – yaaaaaay again!
But the truth is that paid subscribers to streaming services – as opposed to the "free" advert-funded model - raised over a billion dollars in income. Google "Vinyl sales now 1970s" and there are plenty of graphs that clearly illustrate the figures. Sales as the Seventies turned to the Eighties compared to now are Dubai's Burj Khalifa compared to a bus stop.
I do not mention this to be a misery-boots. Vinyl is on the up. It is boutique-curated and loved again. And interest is growing at an exponential rate. But let's celebrate Vinyl's rise in realistic terms. Let's acknowledge that listening to music on vinyl is now a club, a comparatively small one that welcomes all and is vibrantly music-obsessed compared to the passive, entitled world of streaming. With that in mind, eagerly reviewed below are a host of releases, covering music of every shape and form.
Dead Fader Glass Underworld (Robot Elephant)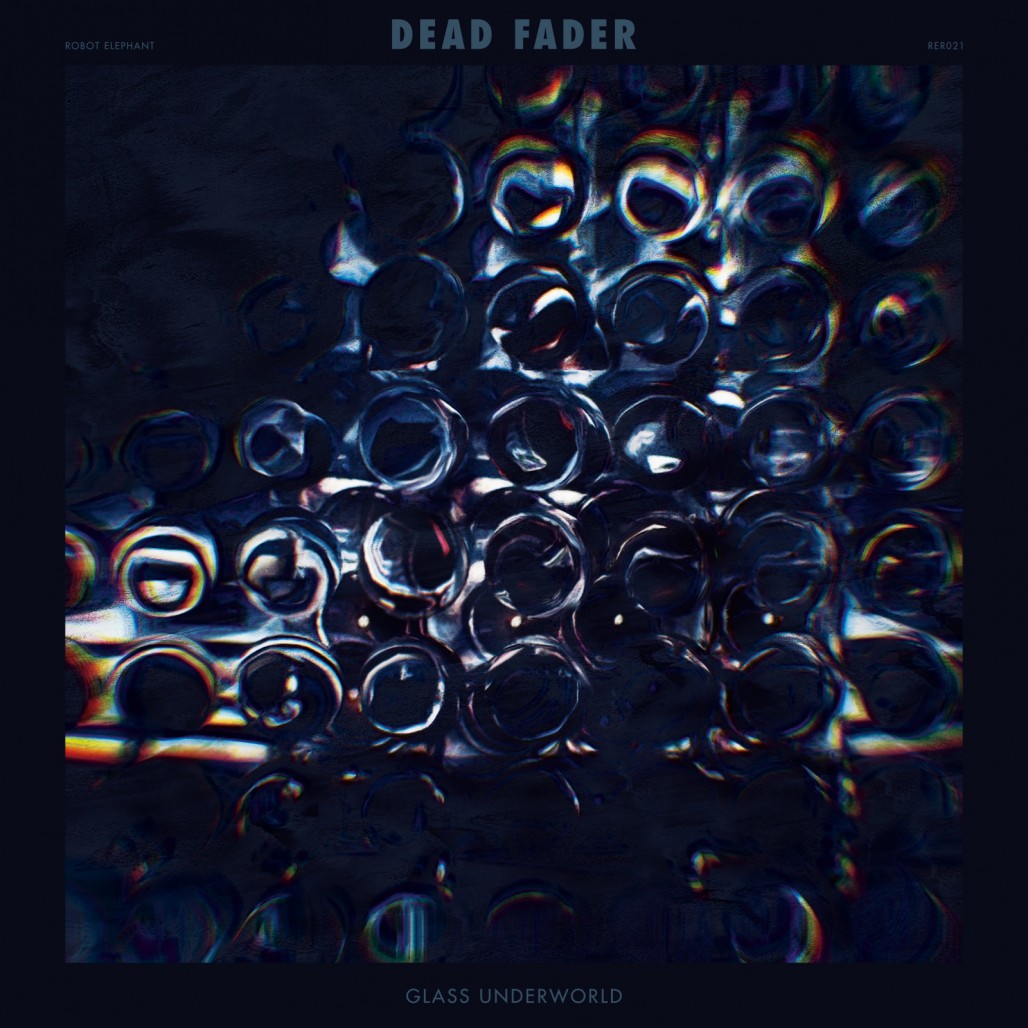 Many of the people who make truly innovative music are never widely recognised and never make any money from it. If they're lucky, 20 years after the fact all the people who cashed in by co-opting their sound will appear on TV programmes saying how influential they were. If they're not, their music will be consumed only by obsessive men who have no sex lives. Dead Fader is electronic musician John Cohen who's recorded under a number of aliases. His latest album pushes the boat out. Staying away from electronic music's obsession with dancefloor percussion, he's created an echoing, sinister but also – as on "Boom Town" – a sometimes ballistic and threatening new music. Rhythms crop up, as do twinkling melody lines, but Glass Underworld is a dark, fabulous journey into unexplored territory, fiercely original, pulling the foundations out from dubstep and techno and using the resulting absence of recognisable markers as a jumping-off point into the unknown.
Fela Kuti & Africa 70 Roforofo Fight + Alagbon Close + Everything Scatter + Na Poi + Fear Not For Man + Fela Kuti & Egypt 80 Beasts Of No Nation (Knitting Factory)
Six Fela classics on vinyl, each with a 10" x 10" photograph and notes. The first five date from 1972 to 1977, while Beasts of No Nation hails from much later, in 1989. It doesn't have the same rough-edged power as the earlier works, although is an impressive display of Kuti's ire at world politics. Of the rest, happily the rootsy, sassy funk is imprinted intact onto the vinyl, each song often taking a whole side and lasting 20 minutes. James Brown, the Last Poets and reggae are stewed up in Fela's pot, alongside his faintly Cuban-sounding Nigerian version of highlife, and he allows himself the breathing space of jazz improvisation. These albums were written as acts of pressured protest – for instance, Fear Not For Man's creation was brutally interrupted by the Nigerian army attacking his commune, beating him to within an inch of his life and mortally wounding his mother – yet the sound is always a warm bath that the listener can sink into until they feel themselves gradually jiggling along to the contagious rhythm. Kuti died in 1997 but has been celebrated in a musical, in documentaries, and by the music of his sons Seun and Femi, as well as a new generation of hip hop-Afrobeat artists. Some Fela fans may own these albums via the three box sets, curated by Brian Eno, Ginger Baker and Questlove of The Roots, that have appeared since 2011, but for those who don't and wish to pick them up individually, this selection reminds you what all the fuss is about.
Dralms Shook (Full Time Hobby)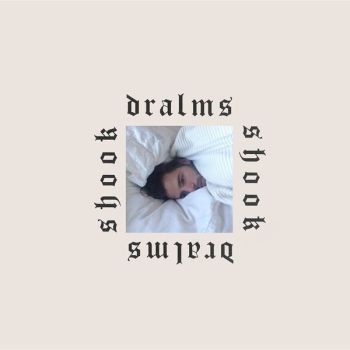 This is the first time I've crossed paths with Vancouver's Christopher Smith, but he's been making music under various guises for half a decade. If it's up to the same mark as this, there's a back catalogue to be explored. Smith has one of those wimpy, high-pitched "help-I'm-vulnerable" voices that I usually loathe, but he doesn't go over the top with it and, indeed, lets it float amid spare instrumentation, electronically enhanced by found sound sampling king Andy Dixon, AKA Secret Mommy. The vinyl weighs a ton, which is pleasing, and the mastering is full-bodied, allowing Smith's impeccably pithy post-rock pop songwriting to blossom in a manner that combines sumptuousness and minimalism.
George Duke The Era Will Prevail: The MPS Studio Years 1973-1976 (MPS)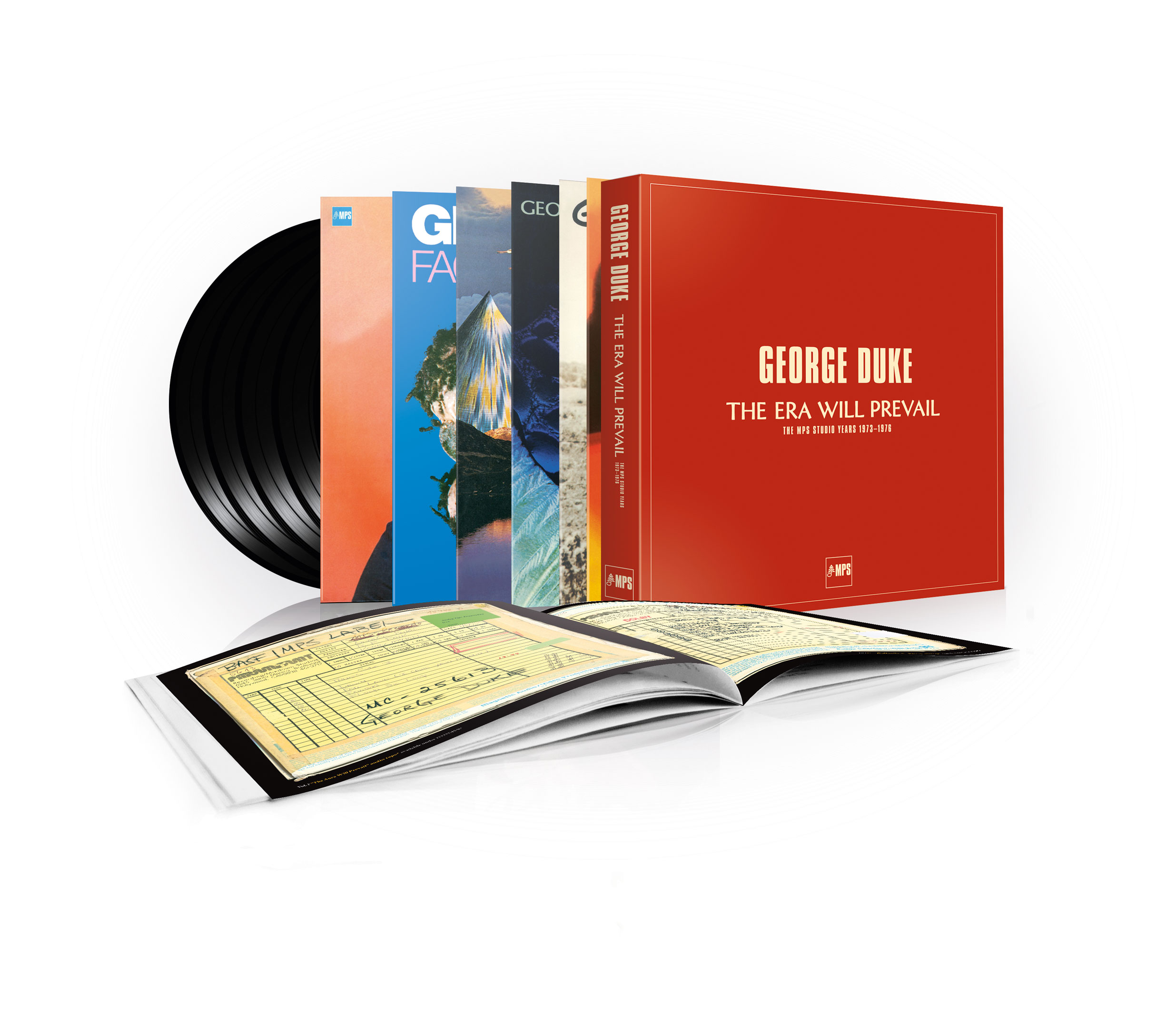 Frank Zappa alumnus George Duke, who died a couple of years ago, was discovered by accident one San Francisco night in 1966 by Hans Georg Brunner-Schwer, the music buff who was then just setting up Germany's groundbreaking jazz label, MPS. The first of the albums in this box set hails from a period when Duke was still working extensively with Miles Davis cohort Cannonball Adderley, and the influence is noticeable (Duke would, himself, work closely with Davis in the 1980s). As he progresses, however, the keyboard prodigy musters a fusion sound that combines the technical experimentalism of Zappa (who appears extensively, notably on I Love The Blues, She Heard My Cry) with a love of Hispanic spiciness, best exemplified by much guest percussion from Brazilian master Airto Moriera. Finally Duke's penchant for soul and funk rear up, especially on the final album of the set, the imaginative, squelchy synth boogie of Liberated Fantasies. Analogue has been transferred to lacquer master, and careful attention has also been paid to cleaning up the original tapes. These seven albums makes a strong case for Duke's musical adventurousness.
Aksak Maboul Onze Danses Pour Combattre La Migraine (Crammed Discs)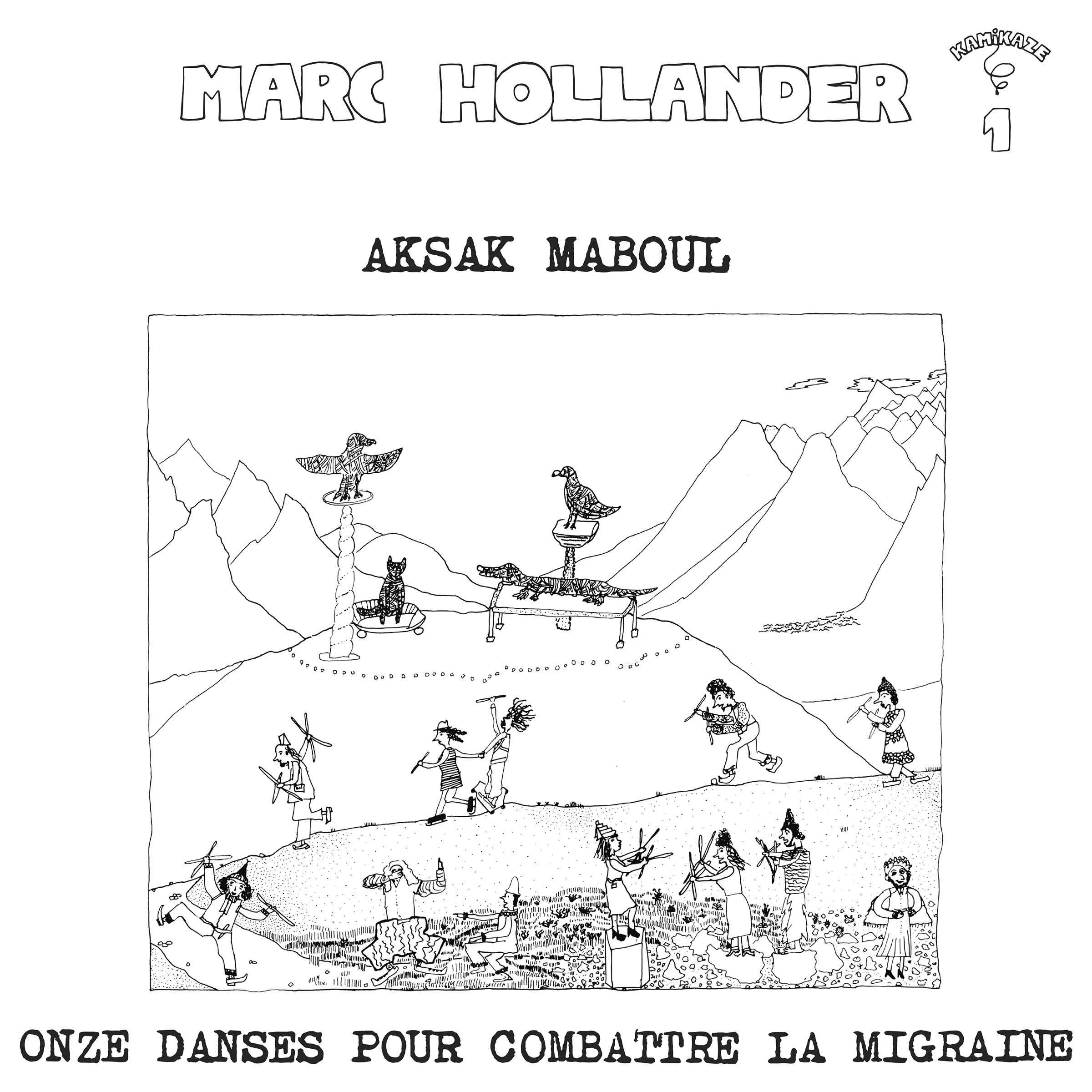 Crammed Discs founders Marc Hollander and Vincent Kenis recorded this album back in 1977. It's a truly extraordinary thing, prescient yet off-piste. The organ shuffle "Saure Gurke", for instance, is a direct template for the Euro-techno that ruled the early 1990s and the whole album looks into the future, to the eclecto-mania of electronic musicians. There are pieces that sound like Ron Grainer's theme to the early Sixties TV series Maigret alongside jazz-tinged weirdness and exercises in roots percussion. Best of all, it's fascinatingly listenable and reproduced beautifully on vinyl. Comes with a four page 12" x 12" track-by-track booklet.
Coma This Side of Paradise (Kompakt)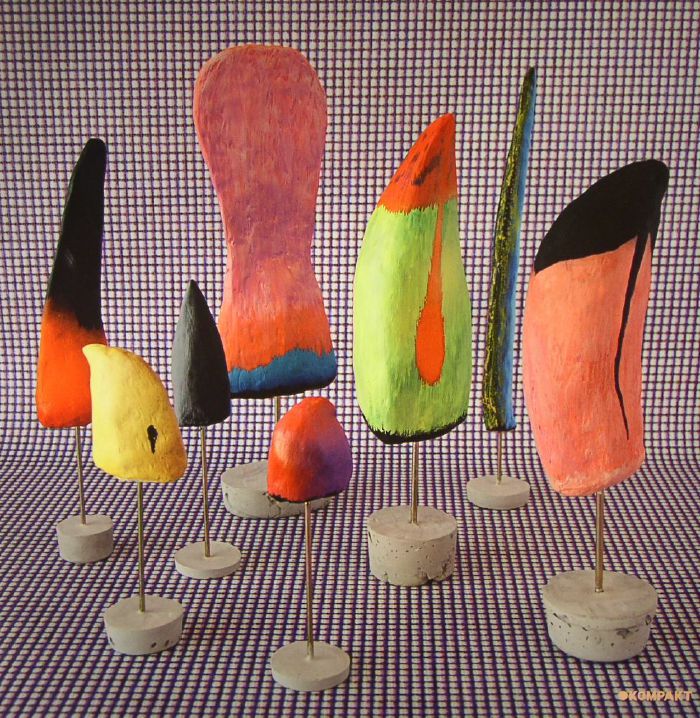 Appearing on two 10" singles, the second album from Cologne electronic duo Coma, on the same city's now iconic techno-pop crossover label Kompakt, is a thing of loveliness. Bubbling, jammed with sweet interweaving melodies, and pulsing along at a tempo on the lively side of chill-out, it might perhaps be perceived as an outing best consumed via download or CD, but there's a dreamy depth and buzziness to the underpinning bass that vinyl accentuates, making an already gorgeous sound-bath all the more delicious.
Jim Jones and the Righteous Mind Boil Yer Blood EP (Raygun)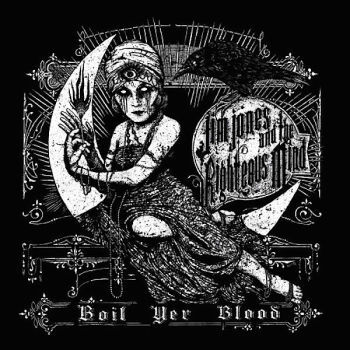 Jim Jones might have maintained a reasonably successful trajectory with the scuzzy rock'n'roll revivalism of his Revue but, in truth, that pony's one trick appeal was waning (albeit not in the live forum). He has now cut loose and started again. The title track of this appropriately blood-red 10" harks back to the riff-centric blasting of his first successful band, Thee Hypnotics, 20 years ago, albeit not so psychedelically smeared. But it's the B-sides, especially the slow-rolling, doomy, steel guitar-tinged shuffle of "1000 Miles From the Sure", that may hint at the Righteous Mind's true direction.
Simple Minds The Vinyl Collection (79, 84) (Universal)
It's a big problem for a select few unfortunate 1980s bands that they created great music for the first few years of their career, but were then tempted by mainstream US success and turned out piffle for bucks. Poor old OMD are a good example, but Simple Minds are an even better one. In recent years, they've spent much of their time trying to convince anyone who'll listen that the albums on this box set are all there is, blotting out from history, Stalin-style, the bloated, U2-imitating, stadium-farts that came afterwards – and made them millions. You can see why they'd wish it were that way as the first five of these seven albums run wildly among synth-pop, new romanticism, post-punk, Roxy Music, prog rock, electronica and much else. The final two, New Gold Dream (81-82-83-84) and Sparkle In The Rain, hint at where Simple Minds were headed, yet there's such polished aplomb on songs such as "Promised You A Miracle" and "Up On The Catwalk" that they still get away with it. To my ears the mastering sounds a bit flatter than it should, perhaps down to the usual digital transfer issues, but not disastrously so.
MTO Mary = X/The Breath They've Been Holding (Static Caravan)
An overdose of imagination in transparent 7" single form, of which only 100, hand-decorated (chalk on black sleeve) copies exist. MTO is a pseudonym for Birmingham's Mechanical Toy Orchestra, a bizarre experiment that's come to be taken seriously by high-end, avant-classical arty sorts. This two tracker is devoted to Richard Feynman, an influential American 20th-century quantum physicist (there are two more cuts on the digital version). Side A, a percussive abstraction boasting far eastern melodic flavours, is devoted to Feynman's second wife, who divorced him due to his constantly "working calculus problems in his head", while the B-side is a brief, squalling noodle in honour of the Space Shuttle Challenger disaster of 1986, an episode Feynman was very critical about in his writings. Collectable, fanciful and musically odd.
Trader Horne Morning Way (Earth)
Limited to 1,000 copies on bright-red vinyl, this reissue of an obscure psych-folk classic from 1970 is truly a lost treasure. Trader Horne, possibly named after John Peel's nanny, consisted of Judy Dyble, who had been in Fairport Convention, and Jackie McCauley, from Van Morrison's Sixties outfit, Them. The album was originally released on Pye's hippy label Dawn on a colourfully illustrated gatefold sleeve. Now presented in simpler form, Morning Way, it's rife with flute and autoharp, and has an innocence about it, a clear-eyed, rustic, psilocybin whimsy that's hugely appealing. Dyble's sweet, clear-voiced duets with McCauley's Donovan-like tones have a cosmic simplicity, and these almost childlike songs offer a window into a wide-eyed utopian era when anything seemed possible.
Fufanu Few More Days To Go (Fat Cat)
Icelandic debut in the tradition of Suicide, Bauhaus, the Leather Nun and similar. They used to be a techno duo but have now supplemented their computers with rock'n'roll instrumentation. As importantly, the vocals of superbly monikered frontman Kaktus Einarsson have a doomed Gothic potency, whether they're driving home squalling riff-juggernauts such as "Now" and "Ballerina in the Rain" or lurking amid the swampy electro-blues of "Wire Skulls". On vinyl, CD or download, we need more of this kind of attitude-laden originality.
Georgie Fame The Whole World's Shaking: The Groundbreaking Albums 1963-1966 (Universal/Polydor)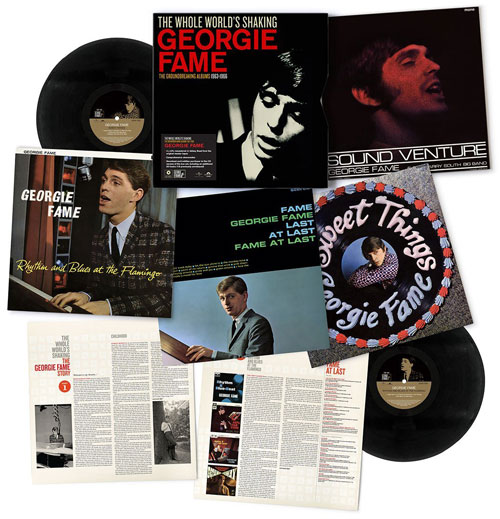 Hailing from the Larry Parnes stable of boy pop stars, and initially acting as pianist for Billy Fury's backing group, the Blue Flames, Lancashire lad Georgie Fame cut loose on his own in the early Sixties and took the band with him. This four-album box set is as comprehensive a collection as any fan could hope for. The sound quality is good and for each record there's also a host of downloadable bonus songs – B-sides, outtakes and other rarities – making 60 tracks in all, 18 of which are previously unreleased. Each sleeve has a mass of biographical notes too. The sound is of a musically hungry but pre-psyched 1960s. It's full of verve, redolent of Fame's heroes Booker T and James Brown, even hinting at the pre-Ska bluebeat that was popular with his Ladbroke Grove clubbing set (especially on "Do The Dog"). In the end Fame was more interested in rhythm & blues and jazz than the rock music which was waiting in the wings as the Sixties progressed. That's why, in due course, he went on to be Van Morrison's right-hand man.
Tuxedomoon & Cult With No Name Blue Velvet Revisited (Crammed Discs)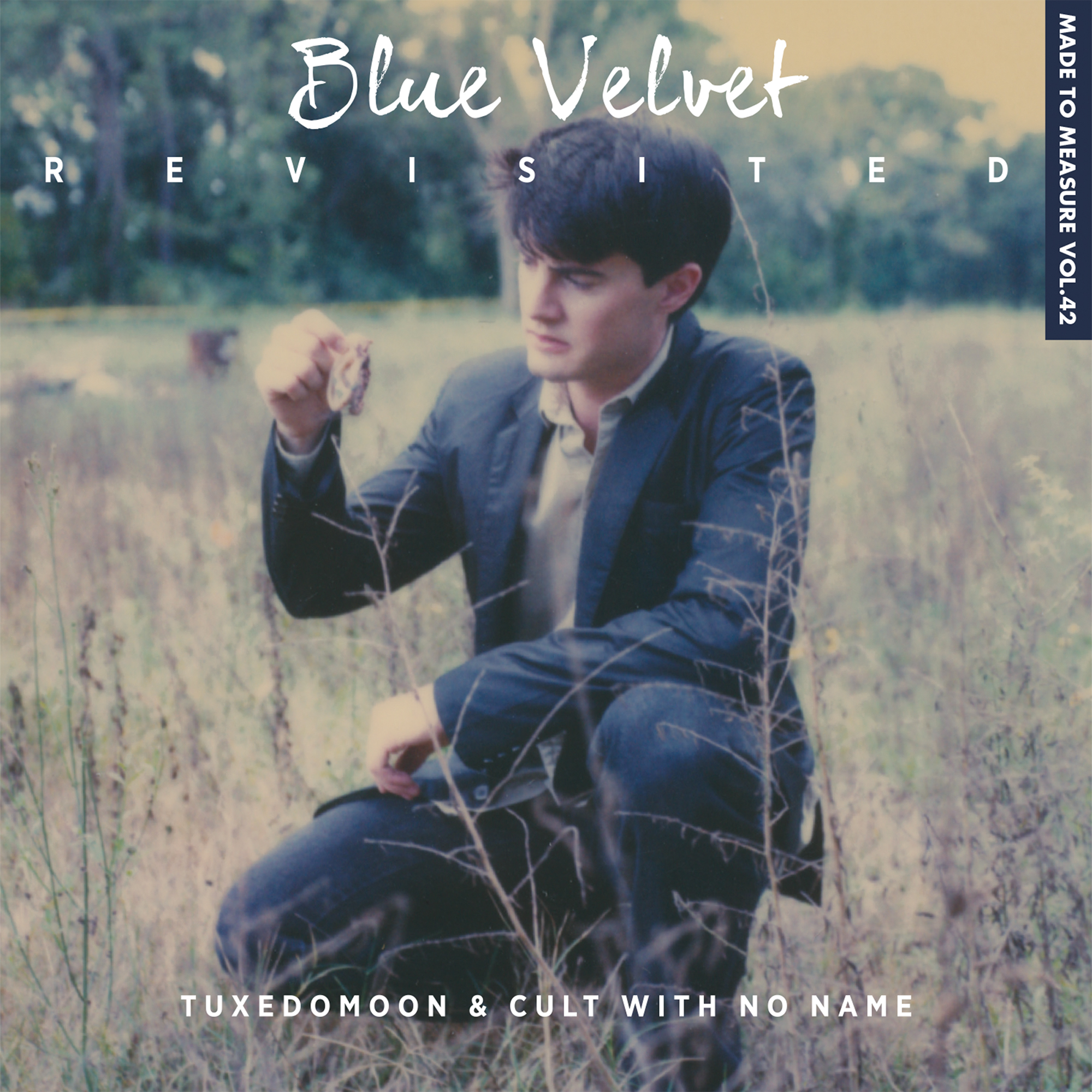 One of the greatest films of the Eighties and a peak in David Lynch's directorial career, Blue Velvet is an all-time classic. Those who agree with this assessment will be intrigued to hear that a documentary is forthcoming on its making, utilising acres of footage shot on set at Lynch's invitation in 1985 by German filmmaker Peter Braatz. Until this appears there's a soundtrack by post-punk chamber noire-ists Tuxedomoon and Cult With No Name. It cleverly darts around the vibe of Angelo Badalementi's timeless score, without ever directly copying, resulting in a mysterious, moody feast of piano, strings and electronics that also recalls, upon occasion, Vangelis's Bladerunner soundtrack.
McAlmont & Butler The Sound of McAlmont & Butler: 20 Year Deluxe Remaster (Edsel)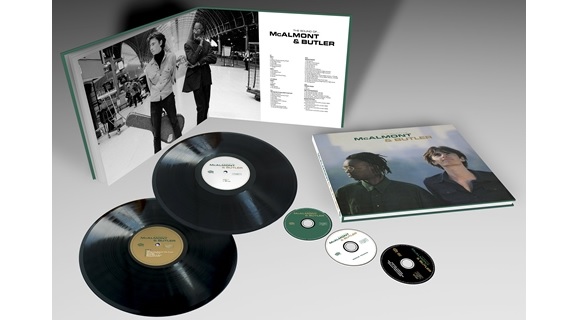 No sooner do Suede put out a package in the style of those old-fashioned classical books of records (see last month's theartsdesk on Vinyl), than their erstwhile guitarist Bernard Butler follows suit in spectacular style with a two-decade-anniversary edition of his and David McAlmont's pop-soul exposé, a kind of proto-Last Shadow Puppets. Butler has overseen the project and it's hard to imagine the package could be any more complete. Not only has he efficiently managed the remastering, but there's 32 pages of interviews, photos and commentary, a second 12" featuring the singles "Yes" and "I Do" alongside their demos, a CD of demos, remixes, etc, and a DVD that features videos and TV appearances, as well as an hour-long 2015 interview between the pair and acoustic performances of "Don't Call It Soul", "How About You?" and "You Do". I always found McAlmont & Butler's theatrical pop schtick unappealing – and I still do – but for those who bought into it, this is the one-stop shop.
Flash Atkins Summer of Love EP (Paper)
Cosmic disco-influenced house superhero Flash Atkins lets rip with a three-tracker based on his not-so-long-ago album The Life and Times. It's frontloaded with an Emperor Machine remix of "Summer of Love" that deconstructs things into a long-form synth-pop robot dance with soul. The other side is jammed with juice too; the BG Baarregaard Mix of "Badger from the North" is a throbbing acid-Moroder affair and Fila Brazilia/Pork Records' perennial Steve Cobby retouches "Forbidden Flesh", featuring the vocals of Danielle Moore, into a retro-disco bubbler. Paper Records were deep house aficionados when the current wave of chart-busting arrivistes were in short trousers wanting to be jazz session musicians. Their label boss now gives a helpful hint to copyists as to where it might be fun to head next.
ALSO WORTHY OF MENTION
Visage Lost In Static (Extended Mix) (Control Room): When an artist dies it can be awkward to make a level-headed assessment of their final work. Certainly Steve Strange's last album with Visage, 2013's Hearts and Knives, was a horrible mess. He was, however, working on new material when he passed, leaving an almost completed new album. The rest of the band decided to finish it. I approached this lead 12" single with trepidation but it's OK, a pleasant surprise, a throbbing, mournful, melodramatic, opulent hunk of electro-pop with grandiose ambitions, very much in tune with its late creator's arch mindset.
Corb Lund Things That Can't Be Undone (New West): The latest from Canadian country'n'western singer Corb Lund and his long-term band, the Hurtin' Albertans, boasts his usual attention to lyrical detail. The music is hardly groundbreaking, but that's beside the point. Heftily mastered, the album is worth the price of entry alone for rockin', witty tracks such as "Alt Berliner Blues" and, especially, the excellent "Washed Up Rock Star Factory Blues".
British Sea Power Sea of Brass (Golden Chariot): Subtitled "21st century heavy metal", it is nothing of the sort of course. British Sea Power's unwillingness to be predictable renders the Brighton band intriguing, and this double disc selection in a gatefold sleeve, embellished with a wonderful sketch of a whale, is a tasty addition to their canon. It consists of 14 of their songs re-recorded with epic brass band accompaniment. The result is quite as enjoyably large scale as it sounds.
Nicola Cruz Prender El Alma (ZZK): Debut album from French-Ecuadorian associate of ultra-hip electronic explorer Nicolas Jaar consists of South America-flavoured percussive grooves tickled with heavy electronics, as well as the occasional guitar, vocals and pan pipe. There are no songs as such, and it's too abstract for most DJs, but nonetheless, 12 inches of phat-cut, intriguing oddments.
Air Formation Were We Ever Here EP (Club AC30): Cut on coloured vinyl that looks like a mouldering clementine orange, Brighton noiseniks Air Formation indulge in musical decay on this feedback-strewn, shoegaze-flavoured four-tracker. There's a rather pop sensibility in there somewhere, but the quartet make damned sure it's drowned in washes of cacophony.
Nathaniel Rateliff & the Night Sweats Nathaniel Rateliff & the Night Sweats (Stax/Caroline International): Nathaniel Rateliff is a Denver singer-songwriter who deserves a round of applause for his reinvention as a ballsy, rhythm & blues shouter. His debut album with the Night Sweats is a rough gospel, perspiring, retro-frolic chock full of a spirit that's more Memphis than Colorado, even released on the revived Stax label to drive the point home.
Nirvana Nirvana (Universal/Geffen): This has popped up at theartsdesk on Vinyl although it was released at the end of August. Suffice to say it's 2002's "Best Of" now in double album vinyl gatefold, all cut at 45 RPM. There is a single 12" x 12" insert with notes by former Rolling Stone editor and Nirvana aficionado David Fricke. In terms of quality, played beside my old Nirvana vinyl there's a slight loss of richness, but it's a riveting song selection, including their much-fought-over final number "You Know You're Right".
Hatcham Social The Birthday of the World (Crocodile): The sixth album from eternal London indie up'n'comers Hatcham Social is a step away from the developed songwriting of their last outing into a zone of noise and experimentalism. It has raw appeal and represents a band that refuses to be boxed in. There are certainly songs here – it's not a mess – but it's also not as strong as past material.
Gary Numan Replicas + The Pleasure Principle + Telekon (Beggars Banquet): These are three of the most innovative, exciting releases in the history of synth-pop, but they have been re-released many times before. However, they now come on orange (Replicas) and grey (The Pleasure Principle) vinyl and have been loudly mastered from hi-res digital-analogue transfers. They are still don't quite have the oomph of my originals, but offer higher impact than many recent re-presses.
Eagles of Death Metal Zipper Down (T-Boy/Universal): Queens of the Stone Age's Josh Homme and his old pal Jesse Hughes always have a blast with their decade-old EOTM project. Zipper Down hardly sets the world alight with originality and arrives in a ridiculously non-PC boobalicious gatefold sleeve, including a 12" x 12" booklet featuring the duo as superheroes, bikers and much else. There's fun to be had as the pair give in to any bar boogie whim they fancy, even including a sleaze-tastic cover of Duran Duran's "Save A Prayer".
Esteban Adame Rise & Shine (Remixes) (EPM): LA keyboard virtuoso and DJ Esteban Adame's original version is a beatless wash of electronic layering, but it's recalibrated by Mark Flash and, most successfully, Underground Resistance, who Adame has played for in the past and who give his tune hip-wiggling techno funkiness.
Fat Freddy's Drop Bays (The Drop): New Zealand's Fat Freddy's Drop have long established themselves as an excellent night out and can tour the world accordingly, but their recorded output has never made the same impact in the UK. Their fourth studio album is spread over two discs, palatably mastered to white vinyl. I have always had mixed feelings about their gumbo of reggae, funk and, more lately, electronica. At times they come on like a naff update of UB40/Level 42 but at others, as on the sleek, techy "Razors", they offer something modern and compelling.
Vaadat Charigim Sinking Like A Stone (Burger): Israeli shoegaze fuzzing, all sung in Hebrew, but that makes no odds as the lyrics are splurged amid psychedelic noise swirls. Comes on coloured vinyl that looks like a white disc has been treated to a spin-painting using soot. There's a strange sandy residue on my copy, but it doesn't appear to affect the sound quality.
Kansas Smitty's House Band Kansas Smitty's House Band (Kansas Smitty's/City Music Foundation): This lot, a jazz unit from London, sound like they'd be a complete blast live, combining trad jazz of various styles, from Dixieland to big band swing and beyond, with a modern stylistic edge and full, analogue-sounding live production. A solid debut that arrives, aptly, on loud pinkish-red vinyl.
Basil Poledouris Robocop OST (Warner Music): Here's a curio: a double disc repress of the late Basil Poledouris's soundtrack to Eighties sci-fi classic Robocop. It's orchestral and old-fashioned but also has an angular complexity. Nevertheless, it's really only one for the truly determined 1980s retro-freak.
Larry Gus I Need New Eyes (DFA): There is no denying the Catholic tastes and imagination of globe-trotting Greek musician Panagiotis Melidis. His sixth album (his third for DFA) mashes a wide variety of roots music from around the world with his strange airy vocals and jazzy electro-pop. It misses more than it hits, but the best of the vinyl pressing has a bassy funk to it that shows promise.
Cristobal and the Sea Sugar Now (City Slang): Hispanic action from a four-piece who came together at Loughborough University but who hail from Portugal, Spain, Corsica and the UK. Produced by Rusty Santos, who's previously given Grizzly Bear, Animal Collective, Beach House and others an ethereal polish, it's very full-sounding vinyl, lusciously so, but the Latin-tinted indie experiments, which remind me in places of The Invisible, are not always especially welcoming.
Various Private Wax Volume 2 (BBE): Compiled by Zaf Chowdhry, who ran London vinyl mecca Reckless Records for almost 20 years, this is a second volume of crate-diggin' disco-funk from 1978-84, spread over three discs. On the CD version some of the tracks have been edited to fit, but not on the vinyl. It's astounding that the best of these tunes aren't better known. The cool percussive deadpan of Rena's "Dance It Off" is a particular joy.
Esmerine Lost Voices (Constellation): Somewhere between chamber music and psyche-rock sit Esmerine, associates, unsurprisingly, of God Speed You! Black Emperor. However, their mournful, string-laden oeuvre, while woven together with great skill, is too relentlessly morose for me. Comes with an autumnal 12" x 12" print.
Keith Richards Crosseyed Heart (Virgin EMI): This has already been reviewed positively on theartdesk, but it's still worth remarking here that the care lavished upon the sound quality of the vinyl is well worthwhile.
Roberto Perisphinctes/Tiziani (Fossil Archive): Any music whose press release describes it as "purposefully incompatible with the masses" deserves hearing, surely? This double-header is gritty, hissing machine techno, melody-free, redolent of mid-Nineties harder fare, and unapologetically ripe for use as a DJ tool.
We welcome any and all vinyl for review. Please hit thomash.green@theartsdesk.com for a postal address. Unless otherwise stated, all albums come with a CD or download code, all 7" and 12" singles do not.
Vinyl is now a club, one that welcomes all and is vibrantly music-obsessed compared to the passive, entitled world of streaming
Share this article