Carlos Acosta: A Classical Selection, London Coliseum |

reviews, news & interviews
Carlos Acosta: A Classical Selection, London Coliseum
Carlos Acosta: A Classical Selection, London Coliseum
The ballet star takes his final bow in a self-curated gala that raises the roof
Thursday, 10 December 2015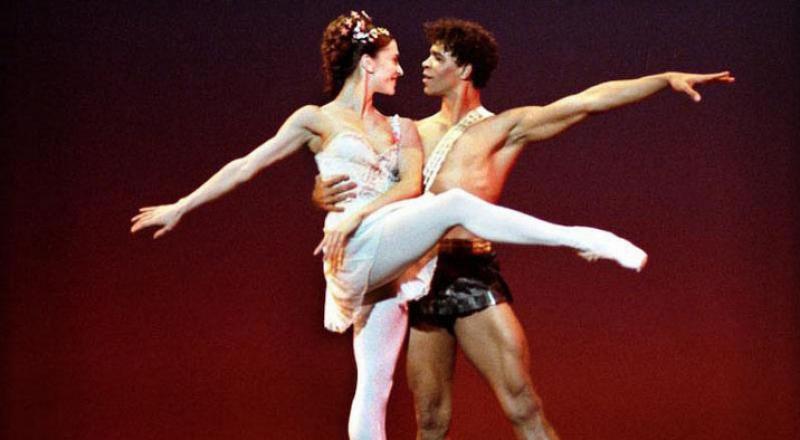 Acosta and Marianela Nuñez: 'alternating bursts of turbo power and sunny panache'
"Every time I go on stage it could be the last," Carlos Acosta warned a few years back. And now that moment has come – or very nearly. There are a scant six performances of this farewell gala at the Coliseum (largely a reprise of an Olivier-winning programme he presented in 2006). Then he picks it up again next May, with different supporting dancers, for a fleeting regional tour.
Those quick enough to have bagged a ticket are in for a treat.
Acosta has always given good gala. Aware of the potential choppiness of the traditional format – a meat-counter display of bleeding chunks, hacked from their original context – he has experimented with new forms of packaging, and here wraps it up very nicely.The curtain opens on backstage clutter (packing cases, an old sofa) as Acosta and his Royal Ballet chums arrive and limber up in practice clothes, while the ENO Orchestra under Paul Murphy takes us through an aural warm-up of Massenet.
How will ballet lovers now fill the Carlos-shaped hole in their hearts?
We return to this relaxed scene between items, which creates not only continuity and a friendly sense of the dancers as people, dropping the mask as they come off stage, but also a frisson of anticipation. You see someone stepping into a tutu with wings and think, "oh, goody! La Sylphide." Yet for first-time ballet-goers (at least half this audience, at a guess) the Sylphide extract, danced by a thistledown Yuhui Choe with Valeri Hristov, cried out for context. Why is he wearing a kilt? And what are the invisible presents she keeps bringing him? (They're live insects, silly.) Without knowledge of the story, the steps lose half their bite.
The opener, the duet from Agon, felt uneasy for another reason: despite being in the hands of Acosta and Zenaida Yanowsky (pictured below), both veterans of Balanchine's work, it was oddly unconfident. My guess is that it was a last-minute replacement for Apollo – much more Acosta's role – widely pictured in the programme booklet but absent on the night. The poster even had Acosta in his Apollo get-up: white tights, nothing else. Not that I'm complaining.
The evening hit its stride with number four of the 16 items: the farewell duet from MacMillan's Chekhov adaptation Winter Dreams, with Tierney Heap a warmly impassioned Masha and Thiago Soares a spitfire Vershinin, flinging his rangy limbs into leaps that verged thrillingly on reckless. It was received with a roar. Then we were off. Highlight followed highlight. Yanowsky delivered high poetry as a serenely resigned Dying Swan. Choe did a quirky turn as Edith Piaf, quick and birdlike in a solo by the Belgian choreographer Ben Van Cauwenbergh, who also provided a comedy-drunk solo for Acosta. While most old soaks are to be given a wide berth, his is a charmer, albeit one given to picking fights with Edith Piaf.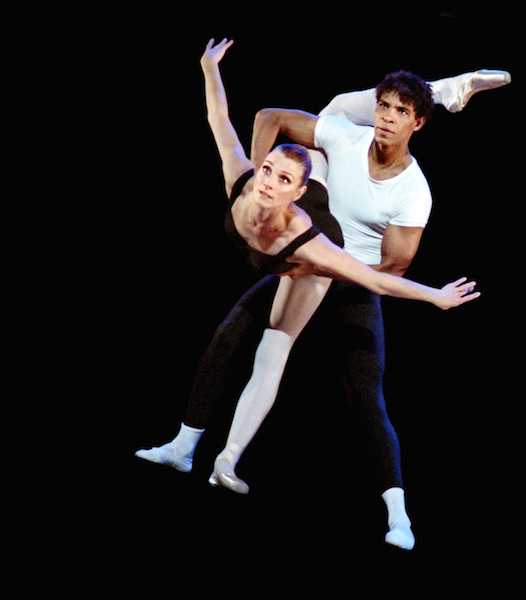 There were other discoveries well worth making. A duet by the Argentine Gustavo Mollajoli, danced steamily by Marianela Nuñez with her ex Thiago Soares, showed tango and ballet to be not so inimical as you might think. Ben Stevenson, the director of Houston Ballet who gave Acosta his first job outside Cuba, earned our gratitude twice over with his duet End of Time – soupy, but sleekly sensuous as danced by Anna-Rose O'Sullivan and Nehemiah Kish in camouflage unitards.
That's another great thing about Acosta's shows: he regularly gives talented unknowns, like O'Sullivan, a chance to share his limelight. It bodes well for the future artistic director, whose major next project, in Havana, was the subject of a BBC One Imagine documentary this week.
The highlight of highlights, if I'm forced to choose one, was the joyous eruption of technique and temperament in the Soviet showpiece Diana and Actaeon. Acosta first performed this with Nuñez when she was barely out of school, and 17 years on their chemistry fizzes. He delivers his variations with alternating bursts of turbo power and sunny panache, and Nuñez matches him trick for trick.
Towards the last of her rock-steady 32 fouettées, he lent a hand to make her spin even faster, her widening grin becoming a blur. He then stepped back, laughing, while the crowd went wild. How will ballet-lovers now fill the Carlos-shaped hole in their hearts?
Carlos Acosta: A Classical Selection is at the Coliseum until 13 December. The tour next May visits Nottingham, Birmingham, Southampton and Salford
You see someone step into a tutu with wings and think, 'oh, goody! La Sylphide'
rating
Explore topics
Share this article